A Brief Stroll on A Brief Street: Back a Back Street in San Pedro, Belize
Ambergris Caye is the largest and most popular island off the coast of Belize.  There is one town on the 25+ mile long caye – San Pedro Town – named after St. Peter, the patron saint of fishing.
There are three main streets in town – conveniently called Front Street, Middle Street and Back Street.  You can look at lots of pictures of the main street, that runs along the beach, here.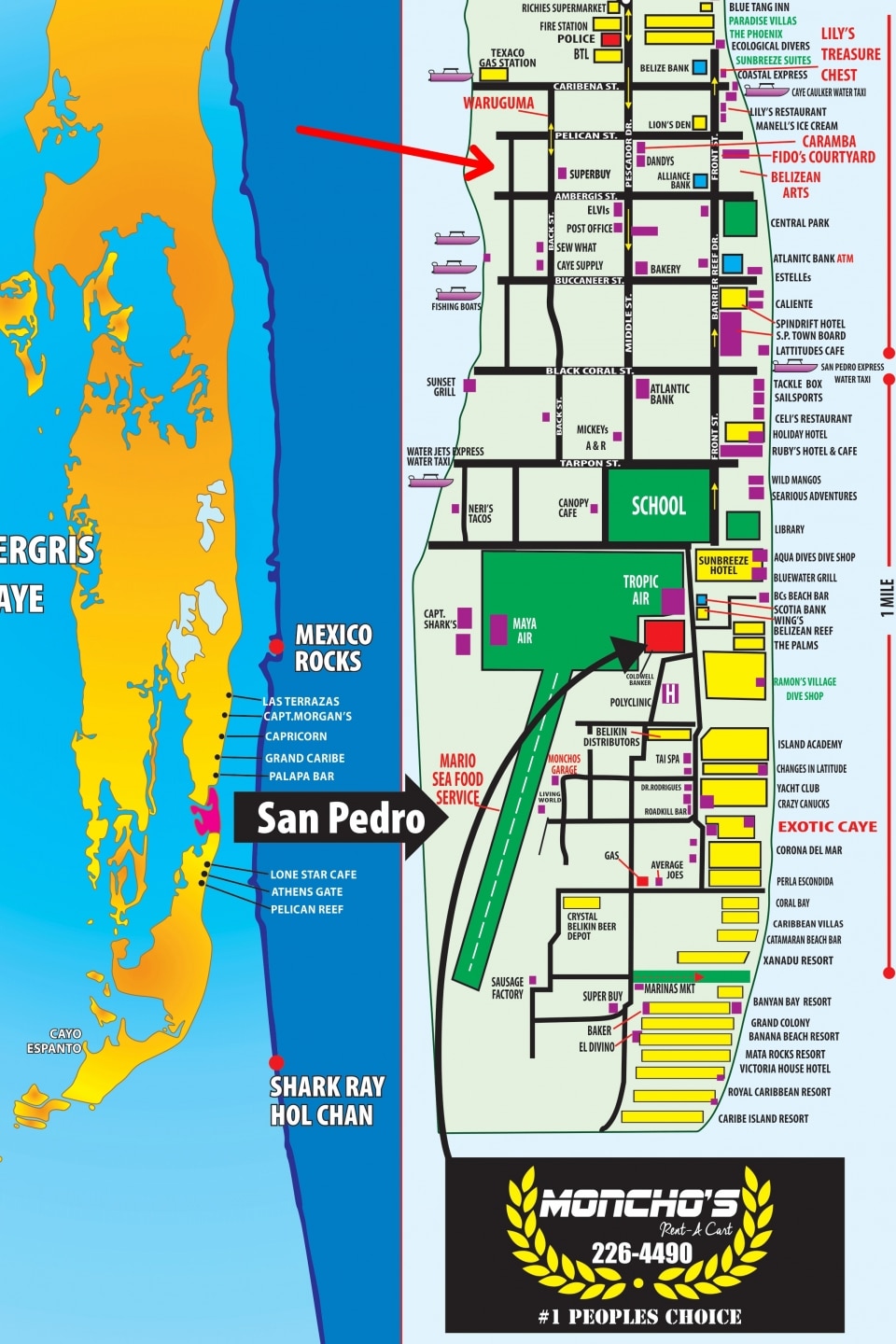 BUT if you want to go from beach front to the lagoon in town – it's an extremely thin strip of the caye – there is one more street BEHIND Back Street.  One that was changed a great deal by the 2013-2014 mega-project that as supposed to rejuvenate the back side of San Pedro town and make a huge green area for all to enjoy AND a boardwalk promenade.
There is no green back there…but there all lots of changes to the "old football field area" – and the small street that lines the lagoon where many tour guides, fishermen and boat owners park their boats is called "Back a Back Street" – in back of back street – by most.  The official name is Nurse Shark Street.
And yesterday…I took a walk along the boulevard.
I started at the south end, where you turn off of Back Street towards the International Water Taxi terminal.  It's a HUGE set of buildings over some very expensive piers that host one boat a day.  I'll be there in a minute.  There is a beautiful blue home on the corner with a large lovely yard.  I love these kind of "urban" oases.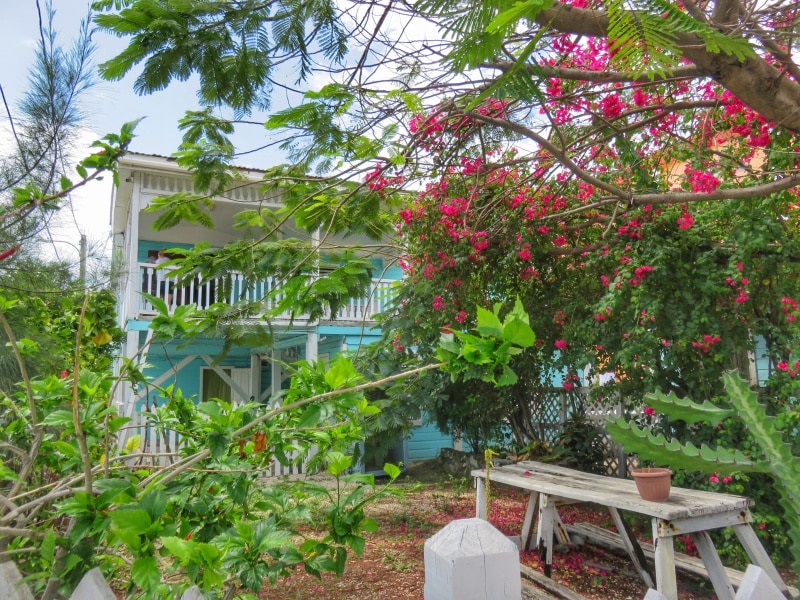 And, three years after the completion of the Rejuvenation (and the HUGE fireworks display that was set off to celebrate it – was an election near?), they are starting to make it a bit more user friendly.  These little merchant huts look great – but only a few are being used so far.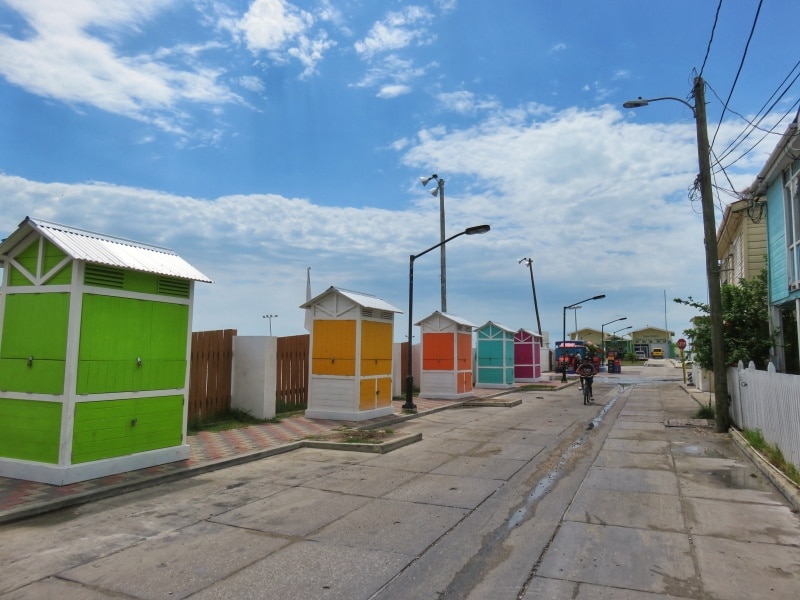 You can see the International terminal at the end of the street.  We have the first of a few barbershops.  There are SO many in town – here are pictures of a bunch that I wrote about just a few years ago.  The Barbershops of San Pedro.
Turning north – around the bend.  Here is what the area looked like 3+ years ago.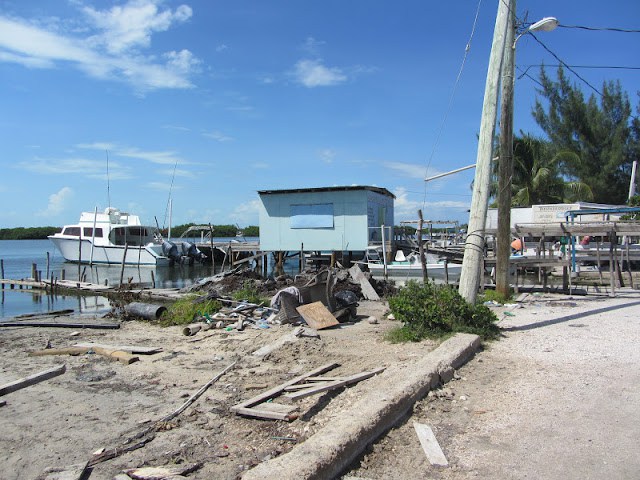 And now.
Lots of palms to make thatch have been delivered from the mainland.
If you have the chance to watch the process of thatching, it's pretty amazing.
A lovely sign.
Another barber shop across the street.
Some sailboats also come in from the mainland on Tuesdays to sell vegetables.  And this is one of the best areas to see the sunset over the lagoon.  (It made my 9 Favorite Spots to Watch the Sunset.)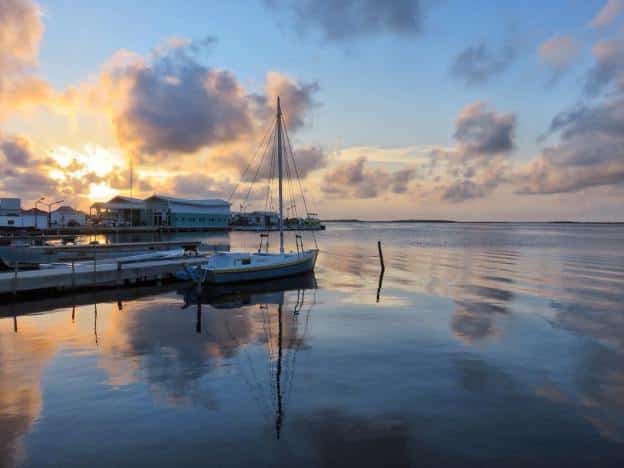 Across the street is this beautiful fence around a pre-school.
And Wimpas' shop – Belizean Ink.  He does some really impressive work.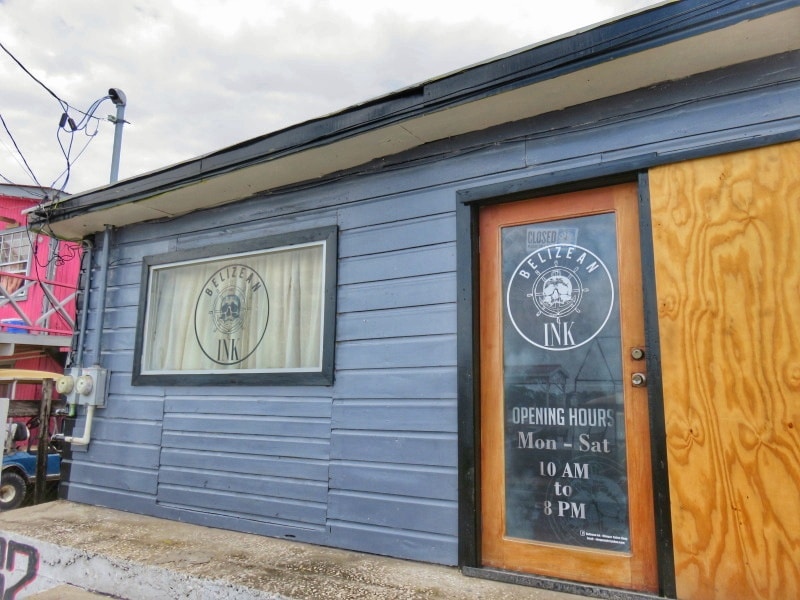 Most of these docks have been in families for a few generations…
You can often find dogs and people napping back here in the shade.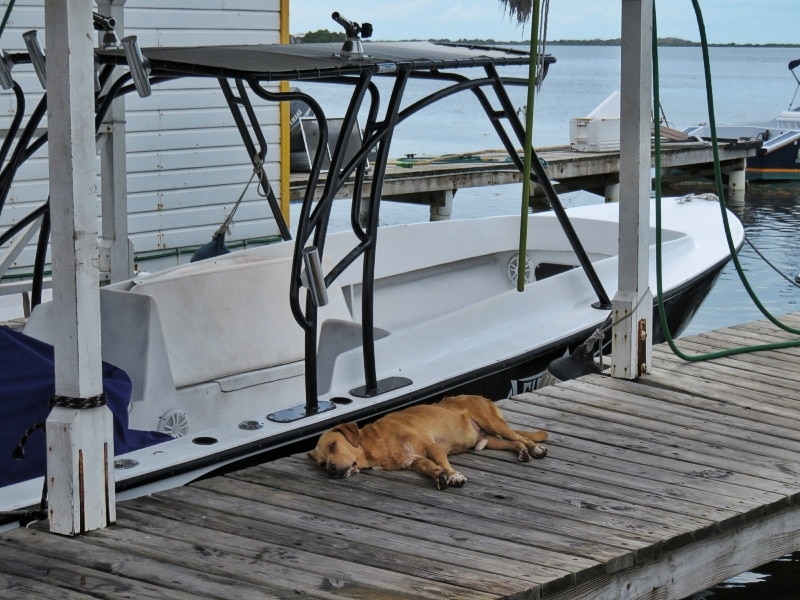 Across the street.  I'd love to live on this street but I doubt any real estate is going to free up soon.
And at the north corner – this apartment building.
This dog doesn't seem so scary.
You turn back up the street passing E&L Butane – how our gas stoves are powered…
And the main gas station in town.  That serves both carts and vehicles as well as boats that pull up in the lagoon.
While there are no restaurants or bars, it's a great stroll down to the water to see the fishing boats on the Back a Back Street.
AND…if you haven't had a chance, I am leaving for Wildtracks in less than a week!  Please take a look at this post so I can bring a BIG care package of MONKEY MILK to the babies there.
This baby was just brought in THIS WEEK – found in the jungle on the forest floor – covered in ants 🙁