A Gorgeous Day Sailing on the "No Rush"
Yesterday was absolute pure weather perfection.  And though I was always under the impression that boats did not go out on the water on Good Friday, I saw most dive boats out and full of visitors.
Rather than bore you with words, I'll just show you the pictures.
The No Rush pulled up to pick us up at the dock.  Big wide boat with tons of lounge space.
There was some snorkeling for conch at the first stop.  These guys are very unattractive when yanked from their shells.
Always good to eat the "Belizean viagra".  It can't hurt…
Is this thing really the conch's bits?  If so, why does every one have it…are there no she-conch?  I have some research to do.  But either way, it makes delicious ceviche.
Heather and Kevin of Feliz Bar brought along the most delicious watermelon/limey/coconut-y punch…and you can not pry the recipe out of them.  
The water up by Mexico Rocks is just perfect.  Like a swimming pool…
We stopped for lunch up at Jambel's Restaurant at Xaman 'Ek about 5 miles north of town.  No money was being exchanged for beer yesterday…no alcohol was being served at all.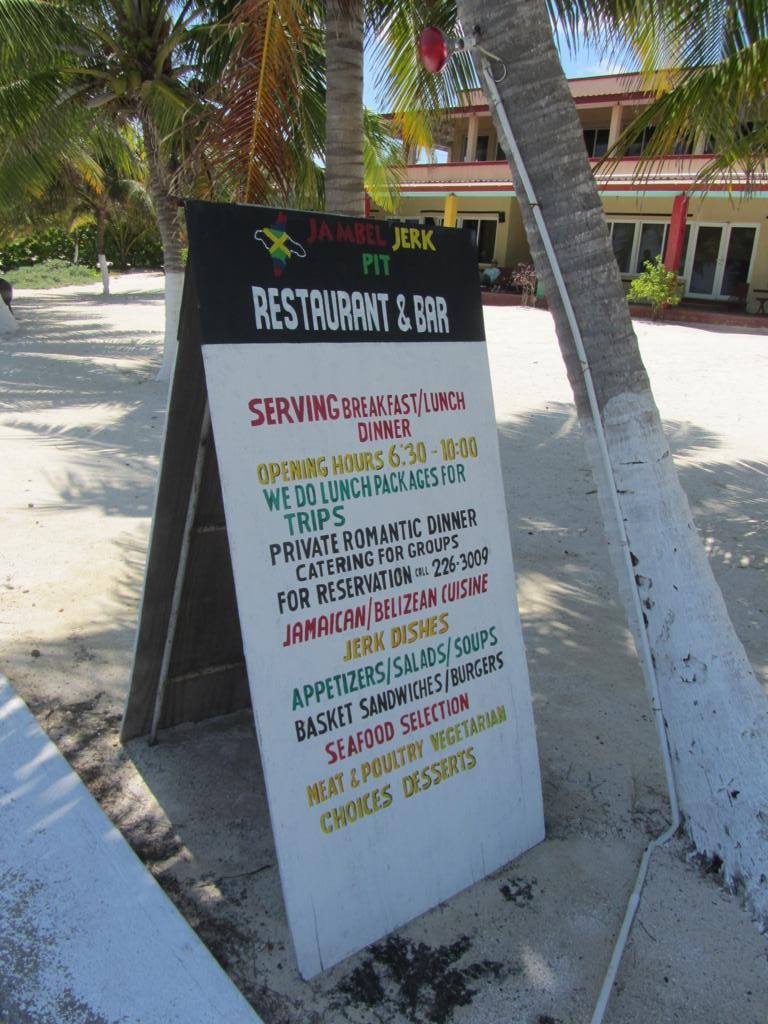 Some fish, rice and tortillas prepared by the crew of the catamaran and we were back out to sea.
Some snorkeling at Mexico Rocks…you can see the coral heads.  Beautiful.
Tired, sunburnt and salty, I took my position for the sail back.
And there was a great surprise.  Kirk, who just recently arrived on the island, is a singer/songwriter.  He brought his guitar…
Life is rough down here in Belize.
Look how happy all the bar owners and bar staff are.  This is the ONE day a year where they are forced to stay closed and they were loving it.
I hope everyone has a Happy Happy Easter and in Belize, a great very long weekend.