CARNIVAL 2013: Belize City Wi Mash It Up, Part One
Carnival in Belize City is the BIG bash each September.  It feels like all of Belize's largest city comes out to support and party with the dancers who seriously dress up and perform for miles and miles in the September afternoon Belize heat.  LUCKILY yesterday, there was a grey cloud cover (and no rain!) and rather than soar into the 90s, it was merely humid and hot.  Direct sun?  I don't know how all these men and women could do it.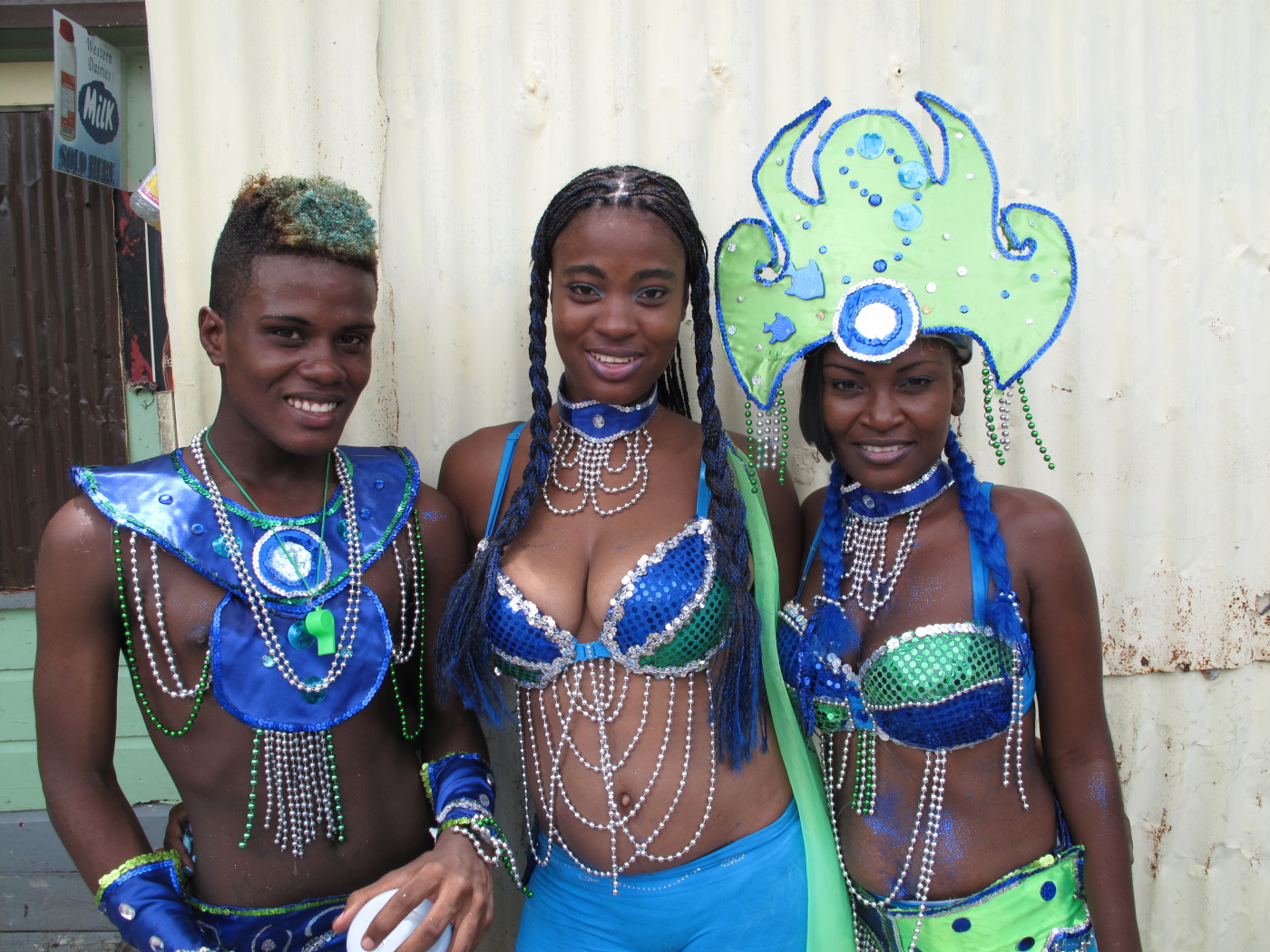 This was no stiff staid official parade.  This was a huge Caribbean-feeling "Jump Up" free-for-all.  We were not sitting on the sidelines in lawn chairs politely waving little flags…the audience was in the parade too.  Well lubricated with many Belikins, you were pretty much welcome to dance along…
Here is my friend Nicolai getting down and covered in body glitter.
THIS Carnival is GOOD TIMES.  Want to see Belize City at its best?  Get down here for this huge city wide party.
The parade officially starts at 1pm but (at the suggestion of one in-the-know), we went early to Cesar Ridge Road first to take some pictures of the dancers lining up.
Thanks JC for the tip, it is really the best way to get pictures when everyone is still fresh…
There is a juniors section first and then the adults.  These dancers come from all over the country.
Everybody was working on stay cool…
HUGE speaker trucks…it's quite the competition.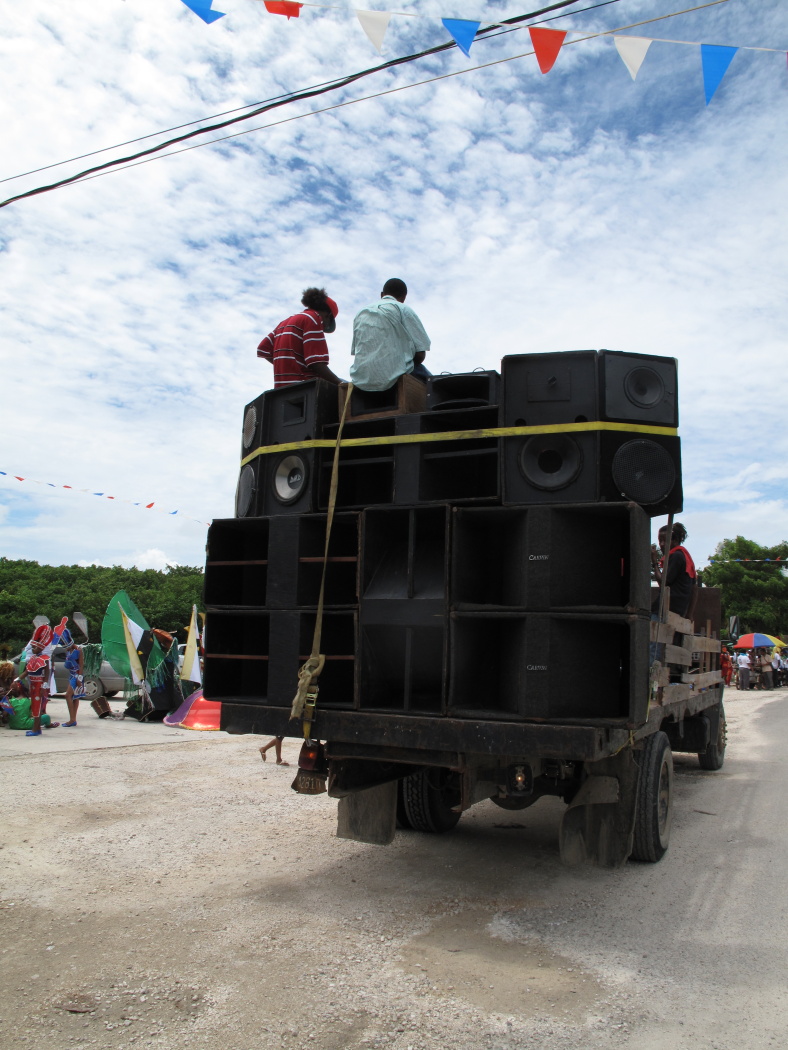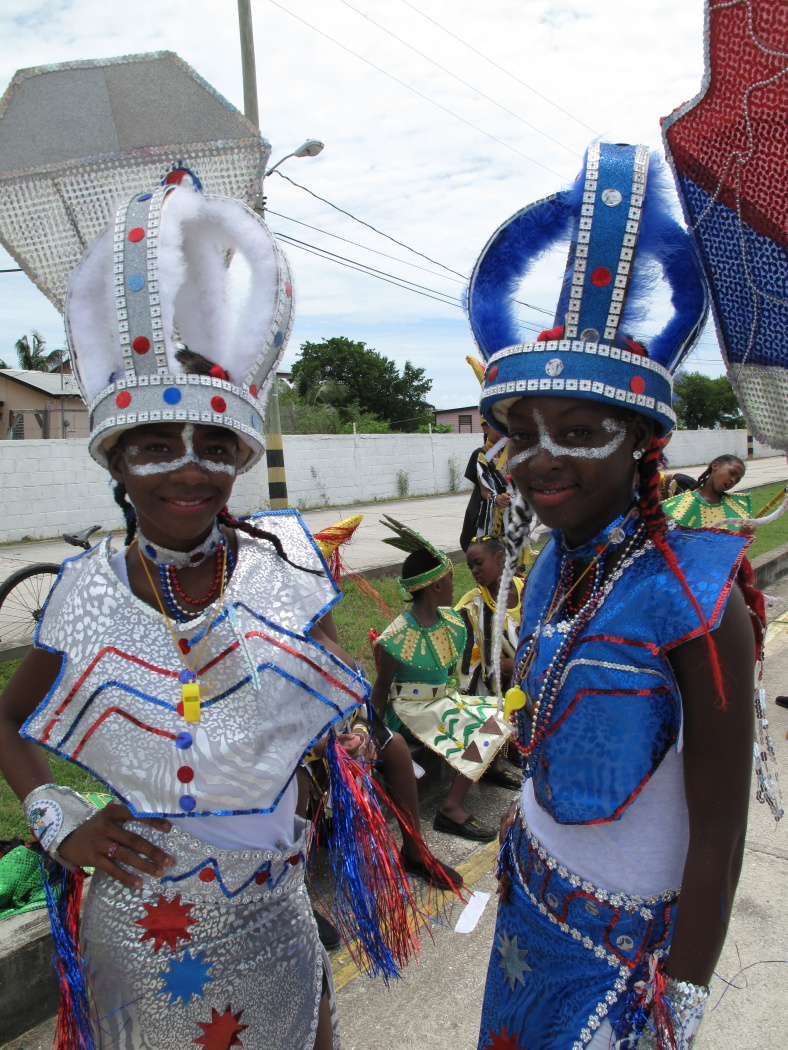 It is really amazing what you can do with a bra and a glue gun.
HOW GORGEOUS!
And this lady from Colorado!  Down to dance in the parade.
The shoes!
But this really was the calm before the storm.  Look how dry and smiley everyone is!  The parade wouldn't get to us for hours.
We were situated near the roundabout LUCKILY in the VIP Belikin tent.
We even got the Belikin green wrist band.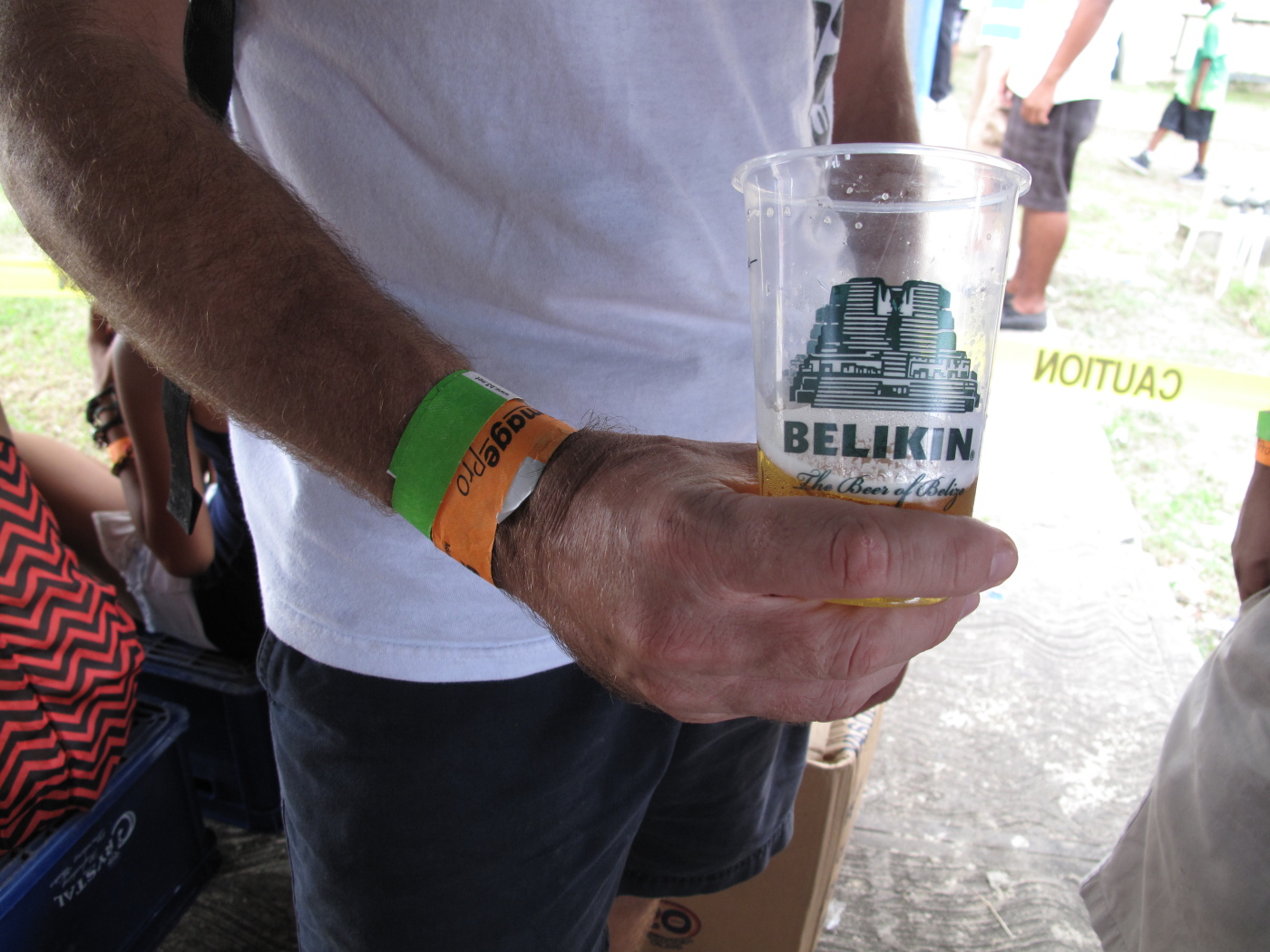 Like I said…the calm before the madness!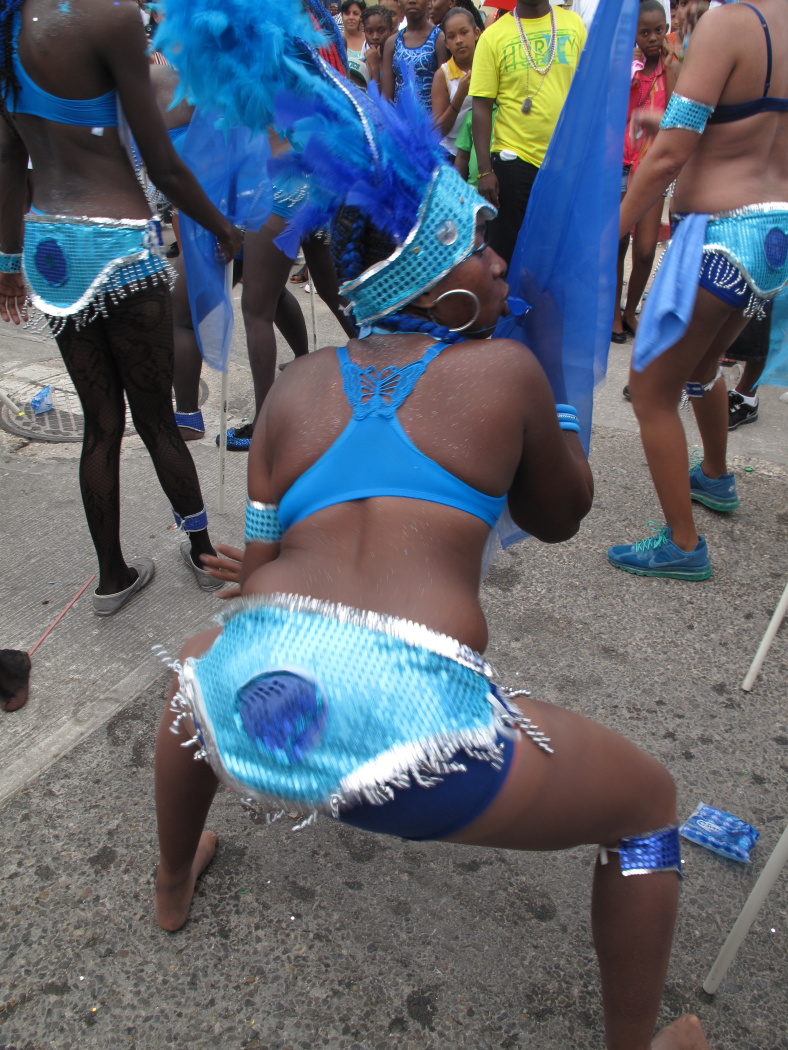 But let me save that until my next post.
WHAT A FUN DAY!