2013 Halloween in San Pedro, Belize is HUGE Once Again – Plan for Next Year
If you are a fan of Halloween or just amazing parties, San Pedro Belize is the place for you to celebrate the holiday.  As always, the biggest party is at the down town Holiday Hotel and this year, the costumes were as elaborate and creative as ever.  The intermittent rain did not keep the crowds away.
I honestly don't know why this town is not FLOODED with tourists at the end of October.  It totally should be.  Holiday Hotel is the HUGE party but there are many many more.  Halloween Belize style is the real deal.
My buddy GingerScoop (this time aka Princess Fiona of the Shrek group) attended the big bash and took some amazing pics for me.   Check them out…
Kevin and Krista look amazing.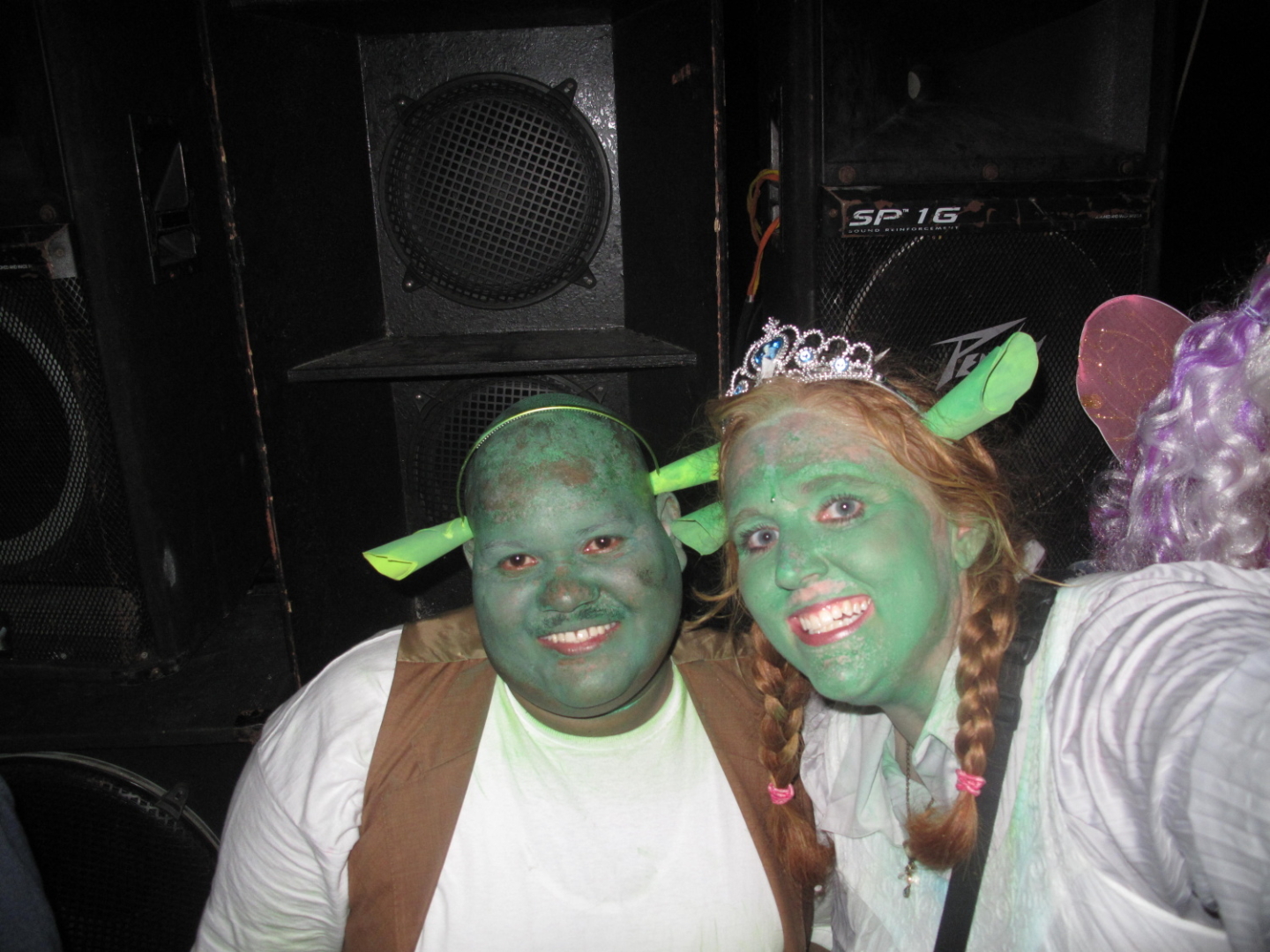 Jackie and Adam of Casa Picasso…a real life Yin and Yang.
Drew and Maggie of DJ's and Crossfit.

Kid and adult paparazzi line the red carpet on the way in…
Puss and Boots and the Gingerbread man of Shrek.
Wow…I don't even know what this is but it's…impressive.
DJ Dzl.  From what I hear, he was fantastic last night.  Looks like he has his 5 hour energy ready to go…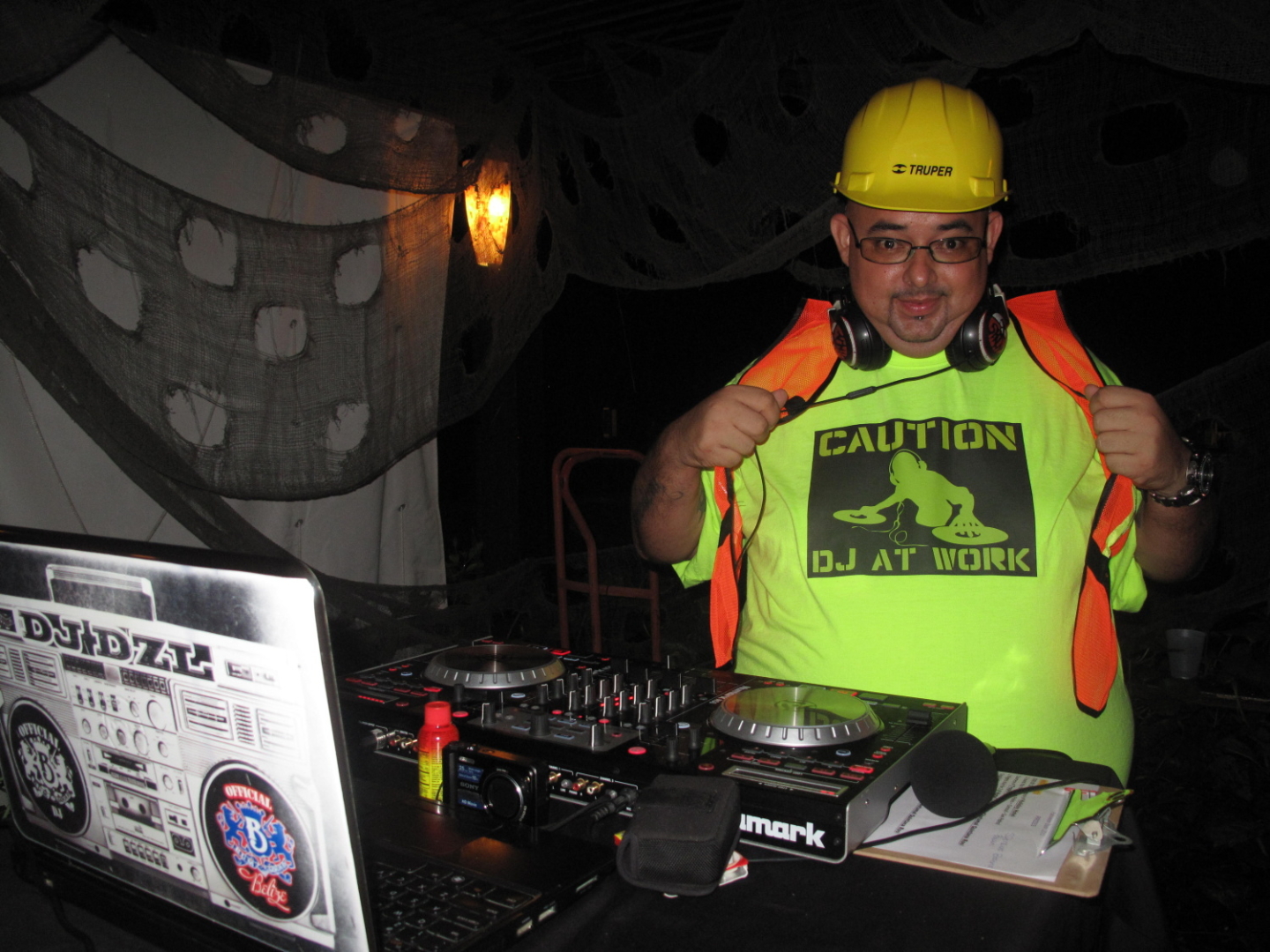 Finn Halliday as one scary clown.
Day of the Dead…a huge group.
Peekay from Wings Store had to stand near an outlet at all times.

Bam!  Might be my favorite.
You don't even need to bring a costume…you can cobble one together here…
Pimp Santa and his Ho?

Coach Liliana from Crossfit as Princess Mermaid Ariel.  Gorgeous.
Smurfs at play.  Tra la la la la la…
I love this picture too.  Parker as…eeek…a sunburn victim?
Black Swam…another great one.
From the Day of the Dead crew…
Tampons…a sunflower…I'm stumped.  Anyone?
The owners of Coco Locos bar, Steve and Sue, do Canadian winter.  They sprinkled snow flakes whether they went.  Brrrr…..

Joanna does an amazing Miley Cyrus.
Pippy Longstocking.
Coconut Leo as…well…Coconut Leo.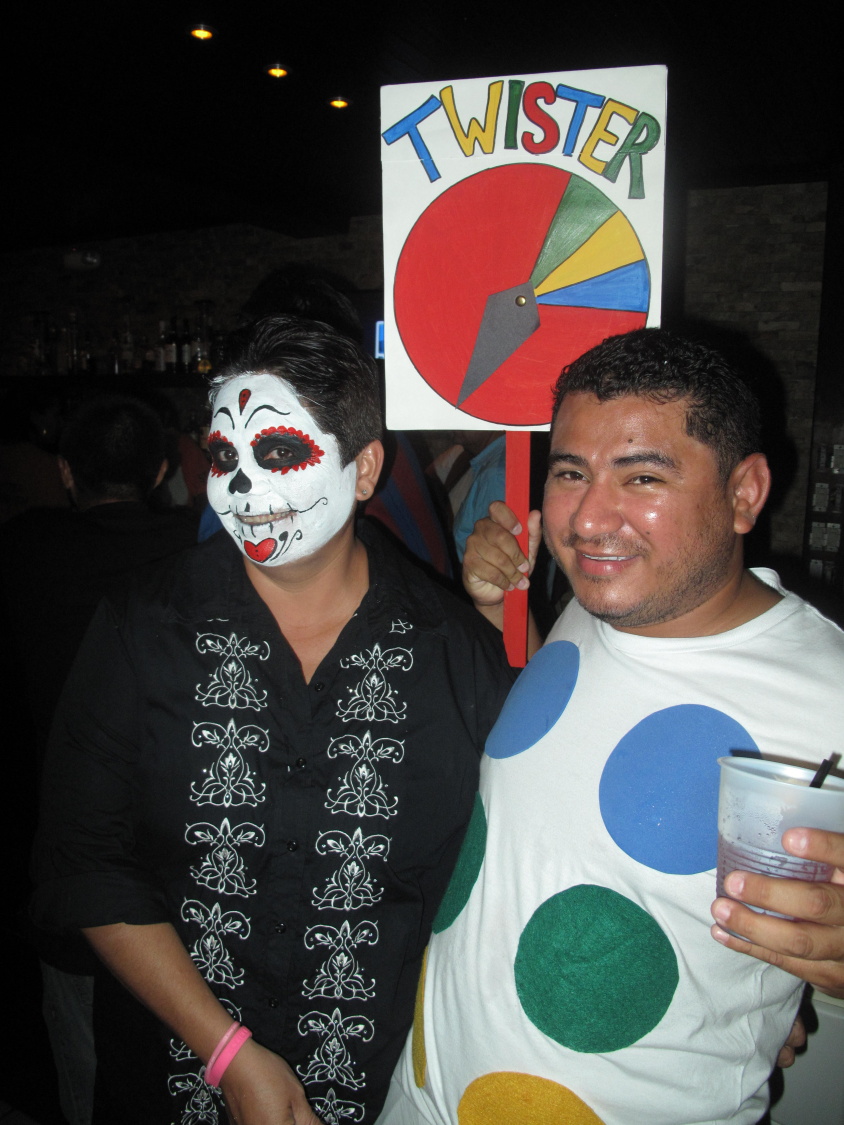 Another one that I need help with…
Thanks so much Krista for taking these fantastic pictures for me!  Do I have a great friend or what?