Finally! A Weekend in Belize: Sharks GALORE in the Blue Hole & Much More
Morning guys,  Last month, before his trip to Ambergris Caye, a diver (and I later found out – FANTASTIC photographer) contacted me with just a few questions about living on Ambergris Caye.  After his trip, we chatted briefly again and I checked out his website,  saw some of his pictures and practically begged him to write a post about his weekend in San Pedro.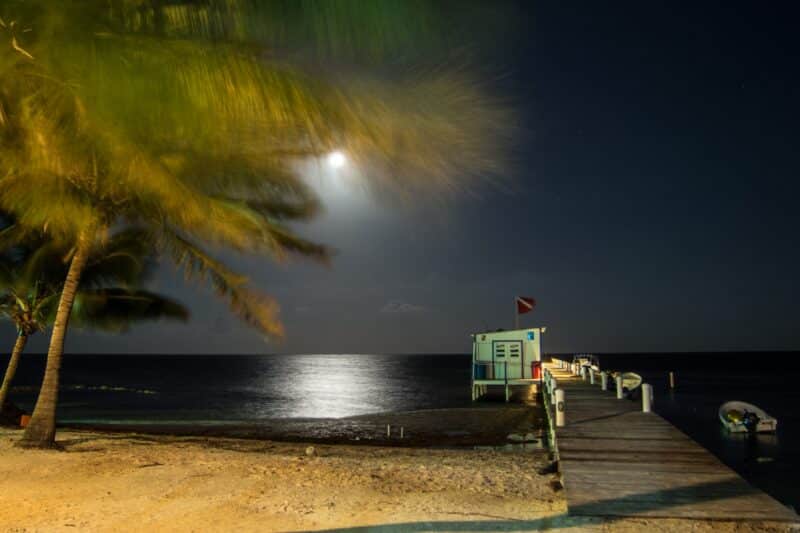 And he did.  In the words of B.A. Baracus, I love it when the plan comes together.  He are some of his pictures and his words…
Thanks Ran…very much.  THIS is the way to do a long weekend on Ambergris Caye.
Finally! A weekend in Belize!
We've heard so much about Belize. It has actually been my wife's dream to go there and dive the Blue Hole. She has an unexplained fascination for dark, mysterious places where few have gone before.
Actually, we have been living in Cozumel for a few months now, so you would think that getting to San Pedro would be easy, but you know how it is… You just get so caught up in life, no matter where you are, that you find yourself staying in the same square mile for months.
Eventually we found the time and money to escape for a short weekend and boy am I glad we did that!
Being long-time travelers accustomed to traveling on a shoestring, Caye Caulker was the more natural choice. However, we knew that Ambergris Caye has so much more… content, and we are also looking for our next place to relocate to, perhaps to start our own business, so we decided to head to San Pedro.
It also helped that we got a gift from our family to upgrade our accommodation to a fancier hotel than we were used to 😉
San Pedro was everything we hoped it would be! After getting used to the rigidly aligned calles and avenidas of downtown Cozumel, it was a pleasant surprise to encounter the graceful mess of San Pedro.
The alleys leading to the beach, the hidden bars behind residential fronts and of course the charming means of travel around the island – funny looking golf carts in all sizes and shapes.
We managed to fit quite a lot into this short weekend. We've explored the island back and forth, dove the Blue Hole, played with curious sharks and an evil-eyed Moray Eel…
walked around the beautiful Half Moon Caye…
…a beautiful meal at "Taste of Thailand"…
…rented a golf cart, tried the local Pupusas…
got an amazing massage, had a beer at the Palapas Bar…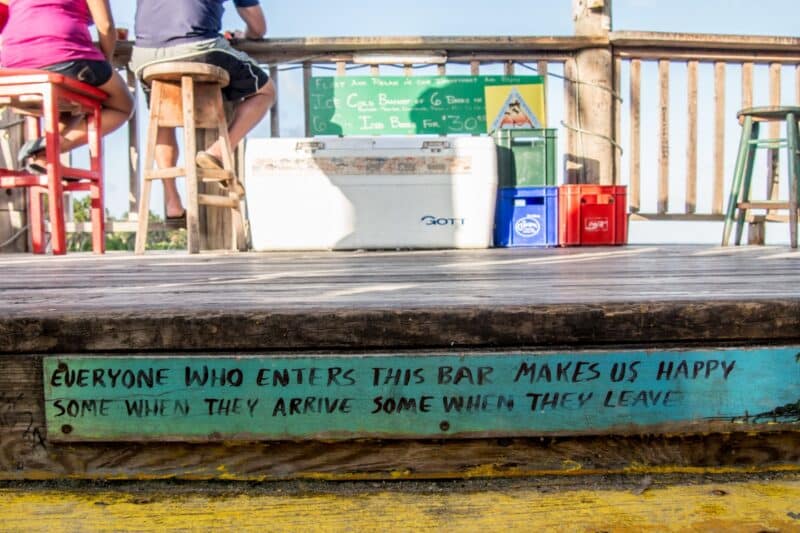 watched the sunset over the lagoon…
read a book on the beach and spoke with many locals and expats about daily life on the island.
So after barely three days which felt like two weeks, we could definitely say that we will be back, and this time, we probably won't leave so soon 🙂