DayDreamin' in Tres Cocos, Ambergris Caye: A Brand New Bed & Breakfast
Just this past weekend, I was invited to spend the night at a brand new bed and breakfast that just opened in the lovely neighborhood of Tres Cocos on North Ambergris Caye.  Just close enough to town to walk or bike ride (just over a mile) for all the restaurants, bars & shops but far away enough for some evening peace and quiet.  And maybe a walk just a few hundred feet down the lane to one of San Pedro's most famous spots, The Palapa Bar.
To get there Sunday afternoon, I walked over the bridge north…on the newly paved road for a bit and then the beach…
I took a left at the Palapa and I was at the newest bed and breakfast on Ambergris Caye.  DayDreamin' Belize.
Four lovely little cabanas and an office.  All clustered around a small pool…
that are surprisingly luxe.  Absolutely beautifully finished.  From the gorgeous tile work in the washroom to the 800 to 1000 count sheets on the bed and the uber-comfy mattress and the fan…THE FAN!  I could not stop obsessing over it.  It's like art.  (If you'd like to know more…)
And even one to leave that embarrassing mascara smear on…it's inevitable!
Curtains to pull shut for privacy…
And a front porch to just watch the world go by.
And…eating my breakfast.  After being swaddled in beautiful sheets, surrounded by huge soft pillows, watching a bit of TV and just relaxing, I stumbled out of bed minutes before my self-appointed breakfast time of 8am.
The cutest dog (a Chihuahua/Cavalier King Charles Spaniel mix) named Molly ambled over to say hello.
Why so serious Molly?
But I only had eyes for the perfect fruit platter.  Nectarines?  Mangos out of season?  Papaya that actually tastes good to me?   I SO won't say that I must be daydreamin'.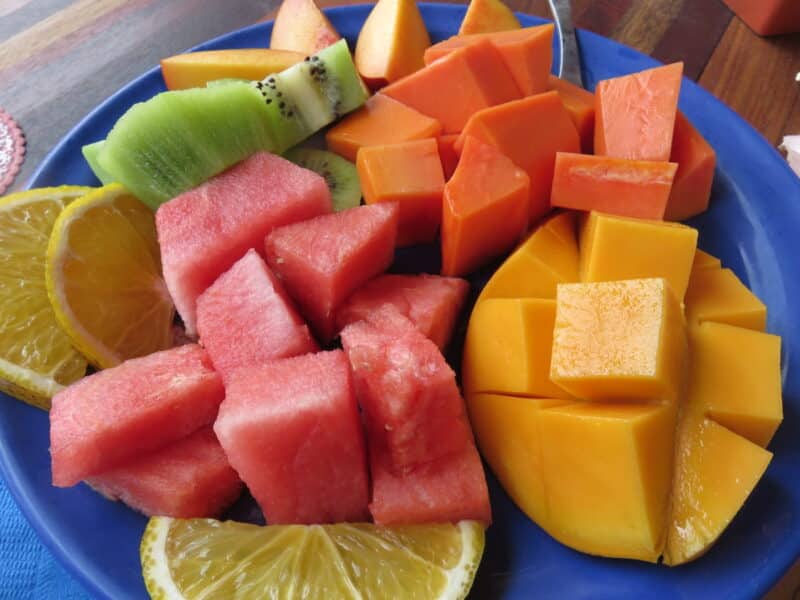 And a delicious Americano coffee from the on-site coffee shop, Marbucks.  Look at this machine!
And THEN a greek omelet stuffed with feta and spinach, olives and tomatoes…delicious.  I had to go test out the bed just one more time after that huge breakfast…before I packed my things and headed down the lane…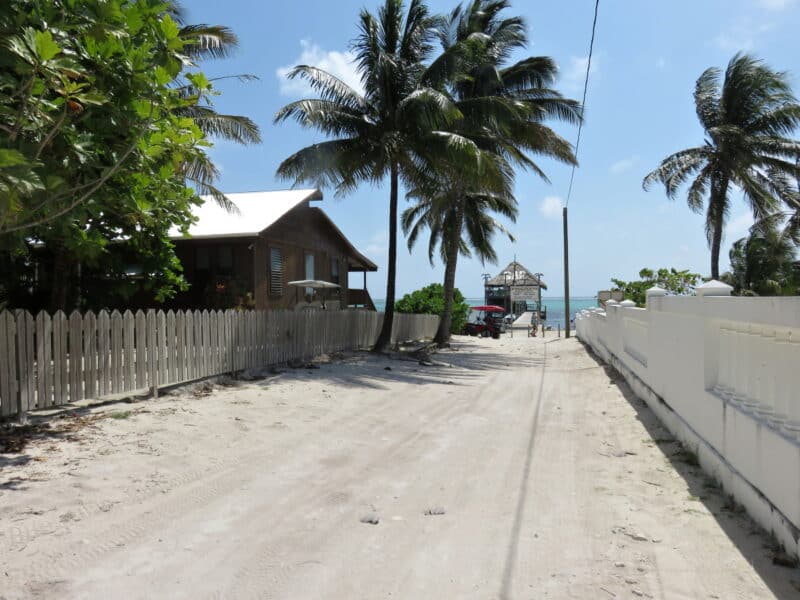 Around the bend…
And over to the AK'Bol dock for one of my favorite places to swim in the ocean.
What a lovely night's stay.
These guys are just opening now!  And the coffee shop (Marbuck's) is open for all.
Love this tiling.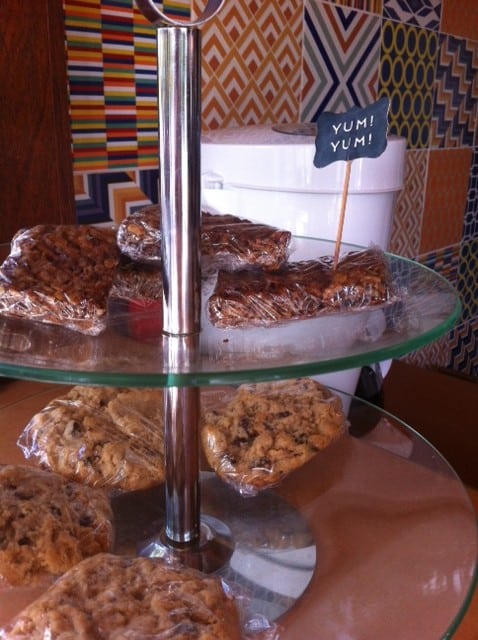 The website is still under construction – stay tuned for more details.   And check out their facebook page.