Saturday Night: 50 Shades of Not That Bad At San Pedro's Paradise Movie Theater
I think, by now, everyone has heard of the book "50 Shades of Grey" (actually…shockingly…it's a trilogy) that was a worldwide sensation.  It is a series that left you wondering if English is the author's first language.  But perhaps I shouldn't judge, I only read the first one.
Genre?  Not romance.  Advertisement for Audi and Apple?  There was quite a bit of product placement in the movie but no.   Soft porn…I guess.  Don't make me explain it!  You absolutely know what I'm talking about.
Well…last night, I went to see the film version of 50 Shades.  Starring…no stars really.  Does the daughter of stars count?  The female lead was played by Dakota Johnson – the daughter of Melanie Griffiths and Don Johnson.
Her photo.  I took a few pictures during the movie – criminal activity I am sure.
And my expectations were set SO low by movie reviews like one by Rolling Stone Magazine.  Who called the movie "Punishingly Dull"…
"About as erotic as an ad for Pottery Barn… A few early reviews have given the film a pass because it's not as dirty as advertised. They seem grateful. I'm disappointed. Twisted me! The true audiences for Fifty Shades of Grey are gluttons for punishment — by boredom."
With a hankering for a girls' Saturday night out, some movie theater popcorn and perhaps a good laugh, we went for the 9pm showing of 50 Shades of Grey at the Paradise Theater.  That despite its size…is a place I hardly EVER take advantage of.
Here is a photo of the theater during the day…
and the large movie sign as you go right over the bridge – this photo was taken a few months ago.
So close to the bridge, in fact, that if you tell them "I'm going to the movies", you are exempt from the bridge toll.  $10 for golf carts.  Very good deal.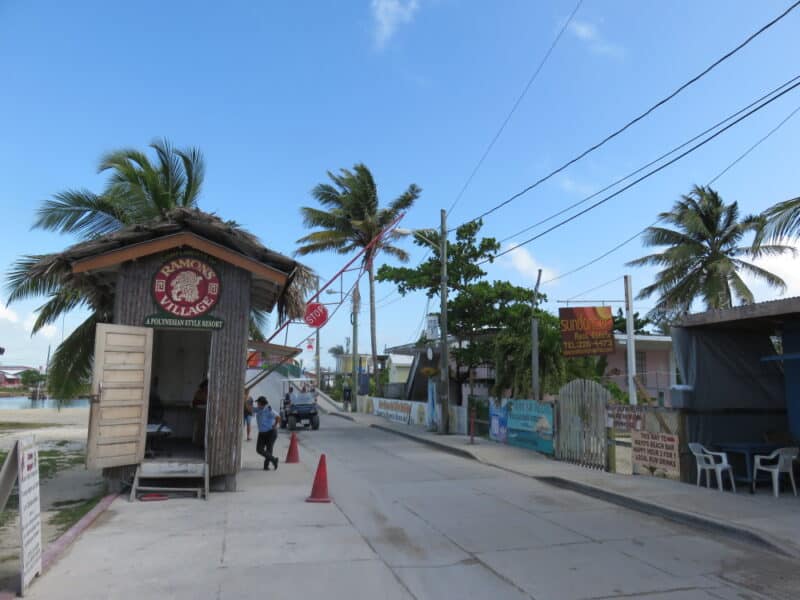 We arrived last night a bit before 9 and bought our tickets.  $10bzd for adults.  $5bzd for kids – there were none at this showing.
The rules are posted.
Three quarter pants?  Thank goodness I wasn't wearing capris.
Inside there is a bar…a lounge area…a chandelier.  It's the real deal.  Pretty great for one of only two movie theater in the country of Belize.
$3bzd popcorn in hand…we sat down for the showing in the large theater.  About 12 people in the end.  HOW DO THEY PAY THE ELECTRIC BILLS IN THIS PLACE WITH SO FEW CUSTOMERS?
Sorry for screaming.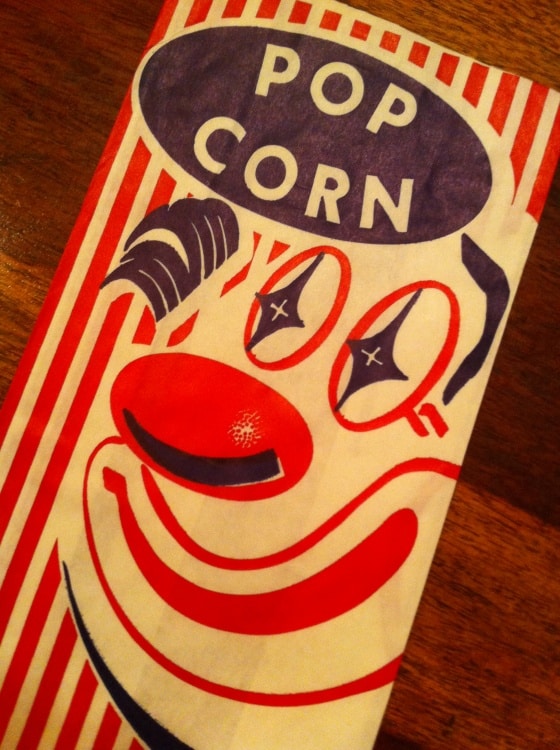 When you are expecting the worst movie of all time, you are pleasantly surprised.  The rare time a movie is better than the book!  The views of Seattle were quite breathtaking.  The acting?  Not bad.  Dakota Johnson blushes very nicely.   Someone needs to.
Was it sexy?  No.  But hey…you can't have everything.
Paradise Theater shows movies on the weekends – Friday, Saturday and Sunday.  And doesn't seen to be used otherwise.  How they stay in business?  Another island mystery.
You can check their facebook page for show times and movies.
And the movie, with a $40mm US budget, has made well over half a billion dollars.  I guess I wasn't the only one who didn't hate it.