Beautiful Caye Caulker, Belize All the Way to the South End
Caye Caulker is a much bigger island than I've ever realized.  The internet is telling me 5 miles long.  There is the village…which is a perfect leisurely walk from end to end in just a few hours and many many stops.  But that is just the village..
There is the whole north side…which is just starting to get electricity.  There is what I will call the "far north" which I visited a few months ago with the owner HL Dole…and it is completely undeveloped.
Which in this map is labeled "Caye Caulker Forest Reserve"…hmmm…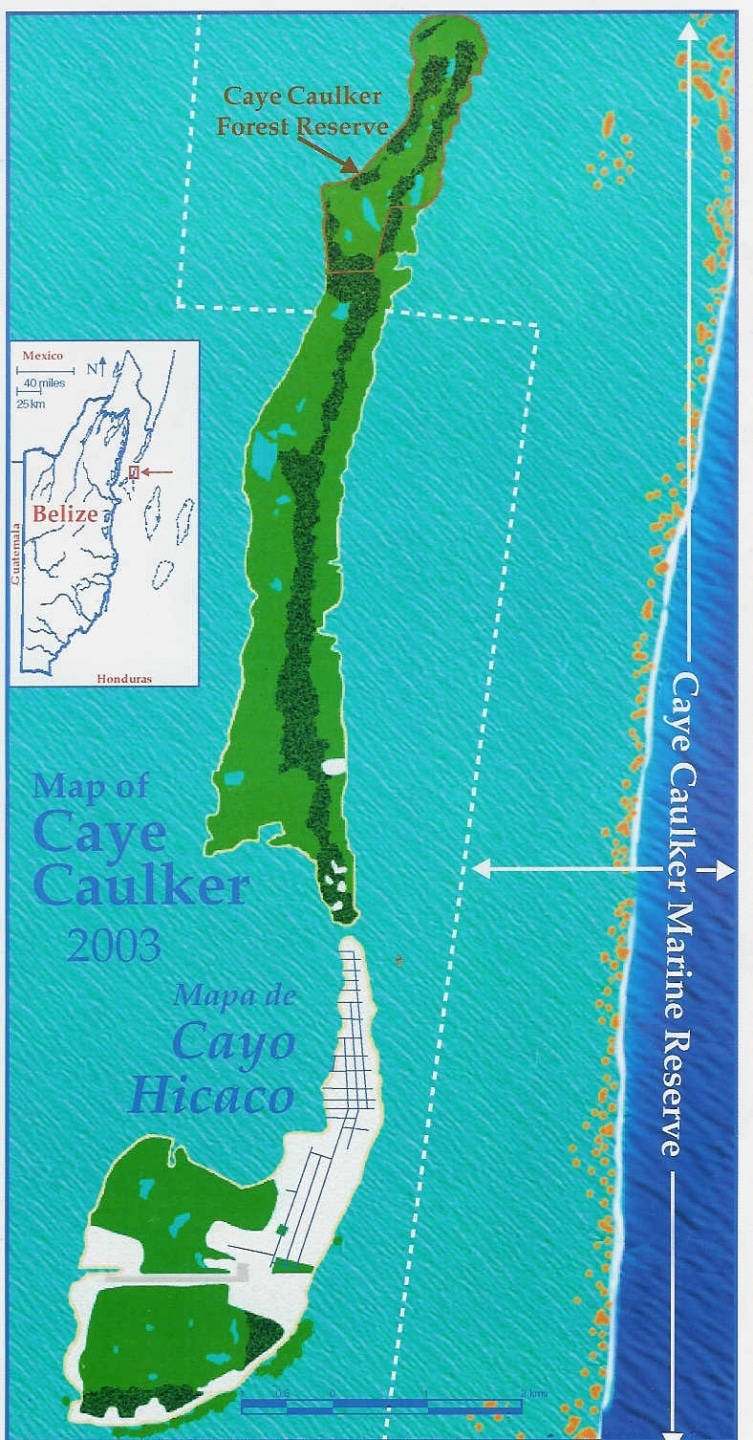 And then there is the additional green…down in the south…below the village and the airstrip (you can see that white strip across the southern end).  I decided to walk along the shore line this weekend and check that area out.  Here are the many pictures I took in Caye Caulker.
Here is a view from the West flying over the Split – village on the right.
Passing by Seaside Cabanas.
This cool house…a bit like a peach space ship.
The very bright Barefoot Beach.
The Anchorage Resort has a new paint job and looks pretty good…
Love these chairs.
And then Ignacio's Cabins…one of the coolest looking spots in Belize.  I want to stay here.  Very much.
Shirley's Guesthouse looks very cool as well.
Keep moving south – I'll mention now that I got the worst sunburn that I've had in years on Sunday.  TOTAL gringo-rookie error.
The dock carved right through the mangrove tree.
And onward…thru the beautiful mangroves and sea grape trees.
And then you get to some funky properties…like Dolphin Bay.
And then a rock wall…topped with reclining cherubs.
The 9 acre property is for sale.  Hamaruba.com
Interesting site and sight…
The view between the mangroves.
And a very beautiful wall of conch shells.  Or sculpture.  Or a wall of conch shells.
Time to head back.
Past the "New Cemetery"…
Remember…
Back towards the village.
And then around the bend to the "Old Cemetery".
 Isn't Caye Caulker just the most charming place…sigh.