Building Materials Needed: Shopping Belize City
San Pedro, Belize probably has more hardware stores per square foot than most places in the world.  But when you are looking for a large selection, more options and usually cheaper prices, many head to Belize City.  Just a 20 minute flight or hour and a half boat ride away…
Yesterday we jumped aboard Tropic Air for the trip to Belize's Municipal Airstrip in Belize City – a perfect hopping off point for taxiing all over the city in search of building materials.  When making a round-the-city-run, it's best to get a trusted taxi to take you on the journey.  Ask around…almost everyone who lives in San Pedro has "their guy".
Tropic is keeping us on our toes with their boarding passes.  We were navy but soon after we arrived BLUE was called.   Hmmm….
The weather clearish as we left San Pedro…
…and a bit more grey when we reached the city.  But that was absolutely fine for a day of shopping.
First stop, Brothers Habet to look at some tiles and bathroom fixtures.  Notice the movie style posters on the outside.  Awesome marketing in my book…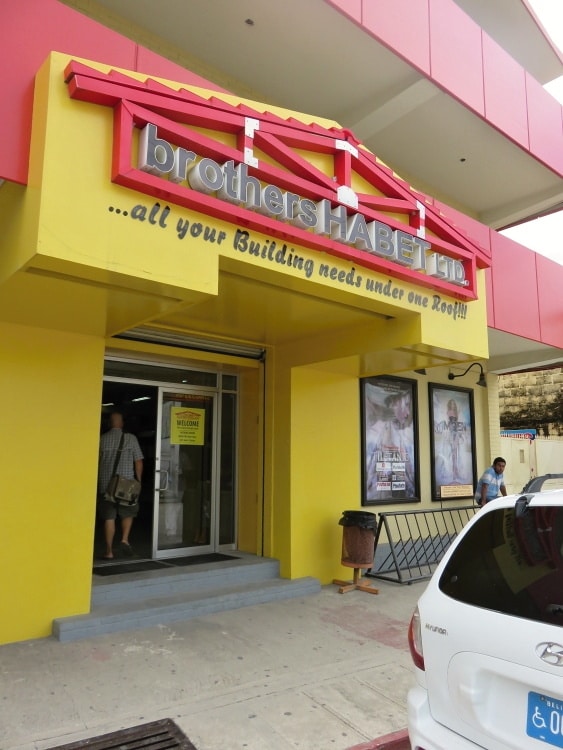 …selling tiles and bathroom fixtures using huge blockbuster (women's) movies.
TILETANIC!   "Nothing on earth can come between them and their tiles".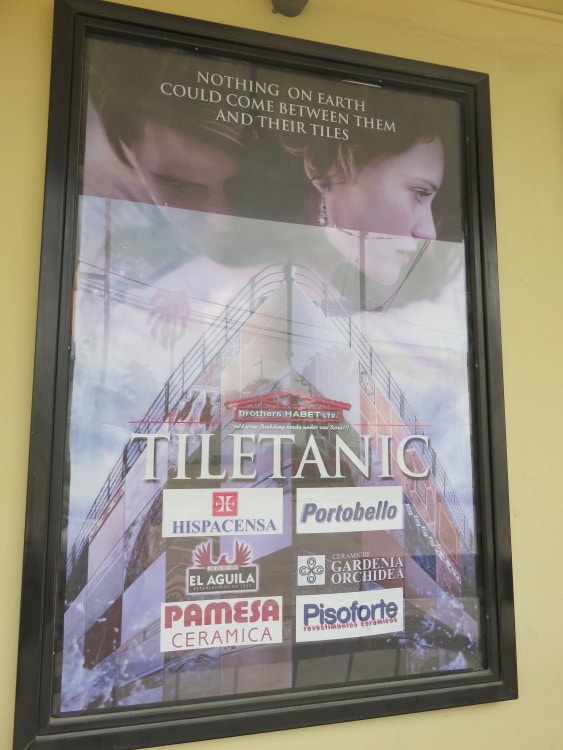 Sex and the City for bathroom fixtures!
We next stopped at Marelco – the Yamaha dealer in Belize City.  Bikes and boat motors.
Dirt bikes?  Meh.
But they had a handful of these…SUJIEs (here's the English website).  FOR LESS THAN $500BZD.  They are clearly trying to get rid of these.  One in yellow, pink…purple.  Totally plastic.  Electric.  With peddles in case your battery runs out.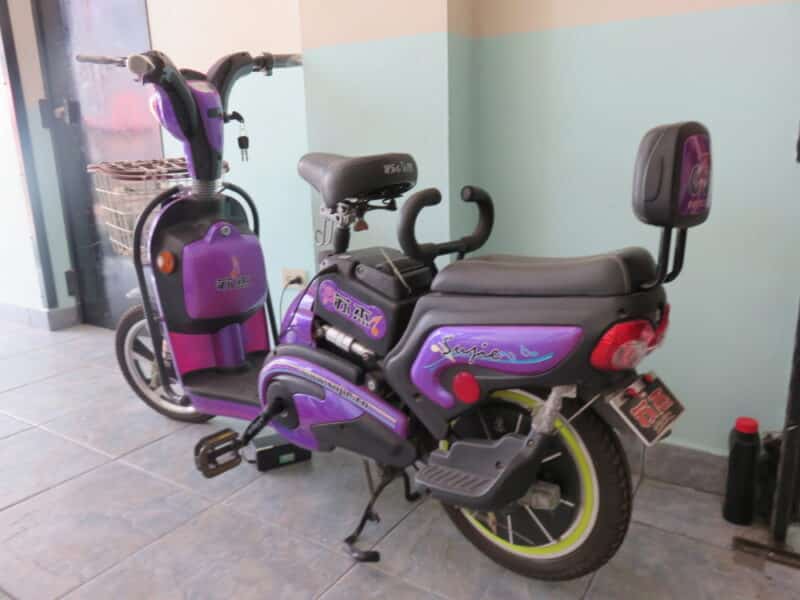 Rollin' in my Sujie.
On to the Macy's of Belize – Mirab's.  Now located right near the water taxi and the cruise ship terminals, they are building a FOOTBALL field sized building out on the Northern Highway and moving…
Word on the street is that this building was purchased by the BTB – The Belize Tourism Board.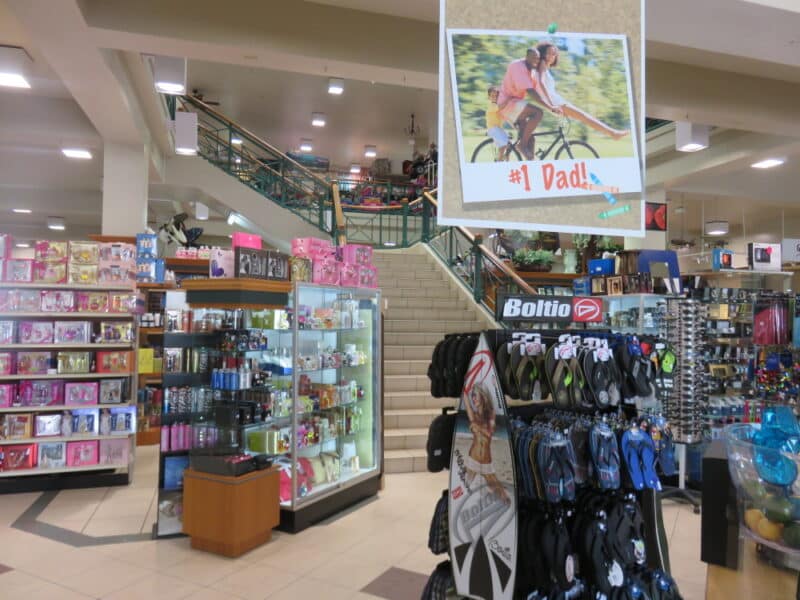 Bought a few housewares – it really is the best for that…and headed out to the Northern Highway for tiles, tiles and more tiles.
Creative Tiles has some seriously creative tiles.  For those who like lots of color and flair.
And then the Home Depot of Belize – Benny's Home Center.  I can't believe I had never been here before.  The place is huge…and gorgeous.
Tiles, light fixtures, appliances, hardware, full bathrooms…everything.  And a little cafe.  More fun marketing.  Mixing meals/dishes with hardware brands and names.
Hilariously awesome to me.
Phew…time for lunch.  Just a minute or two north of Benny's, across from the Biltmore Hotel, is Sahara Grill.  Some pretty delicious Lebanese food.
We shared a gyro and this delicious vegetarian platter.  Some of the best baba ganoush I've ever tasted and REALLY good crunchy falafel.  I'll be back for sure.
Prices compared, orders made and things to be contemplated….we headed back to San Pedro.
And the lovely Tropic employees, as always, saying "Welcome Home".   Nice to hear even if you've only been gone for 6 hours.
Back home for me…with visions of Sujie's dancing in my head.