A Charter Flight Over The Barrier Reef and the Blue Hole…OH BELIZE!
Just a few weeks ago, Danielle Burruss and her husband stayed for one GORGEOUS week at Grand Caribe Resort.  GORGEOUS week.  I located some of her sunrise photos on Instagram (follow her – she's still posting lots of gorgeous pictures of Belize!) and I've basically been Insta-stalking her ever since.
Photography is her passion CLEARLY…and she visited so many spots on Ambergris Caye and took so many pictures…but the ones on a private  charter flight with Tropic Air to the Blue Hole REALLY captured my attention.
And I asked her to share…
Thanks Danielle!
San Pedro town.
Plane head to toe.
Caye Caulker.  I wish I could tell you what the other Cayes are but…I've never been out there!  Tragic…I know.  Especially when looking at the rest of the pictures.
And the Great Blue Hole – almost 1000 feet across and over 400 feet deep.  An ancient sinkhole…made famous by Jacques Cousteau and a UNESCO protected site.  Super famous for diving…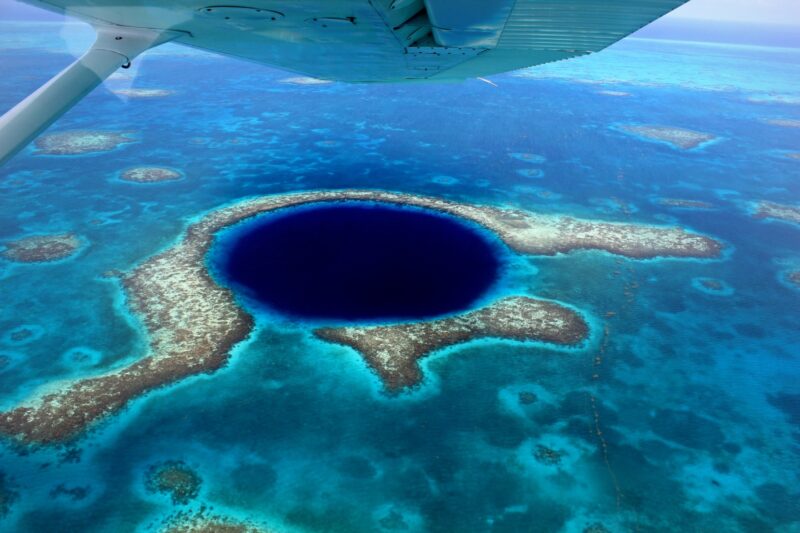 It just never looks real.
Can you think of anything more beautiful?