A Coronation, A Huge Parade and a Greasy Pole Climb: Yesterday's Holiday to Celebrate the Battle of St. George's Caye
The title is long and I took 219 photos yesterday between 9am and 2pm.  Yesterday was the first official holiday in the month long celebration that is SEPTEMBER CELEBRATIONS IN BELIZE.  September 10th commemorates the Battle of St. George's Caye, when a tiny group of British baymen (and their slaves) fought off a much large fleet of Spaniards. 217 years ago.
September 21st is Indepedence Day.  Belize turns 34.
Enough words…here are too many pictures.  But there are few things cuter than a kids' parade on a beautiful day.
First the coronation of our new Miss San Pedro.  All the town councilors were escorting the ladies…
Gaby and Briana, one of the runners-up.
Deputy Mayor Gary and our new Miss San Pedro, Iris.
And Mayor Danny with the out-going Miss San Pedro, lovely Michelle.
And then thousand of beautiful children.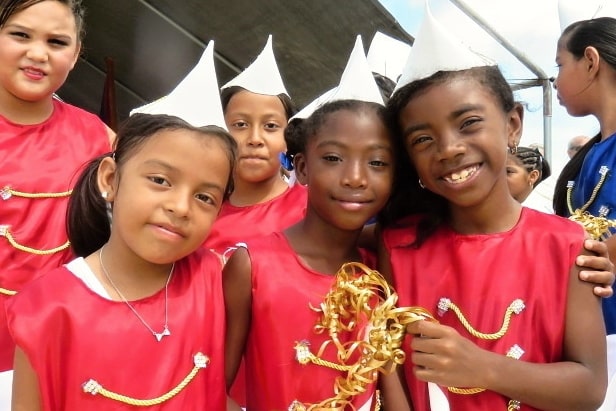 Standing for the National Anthem.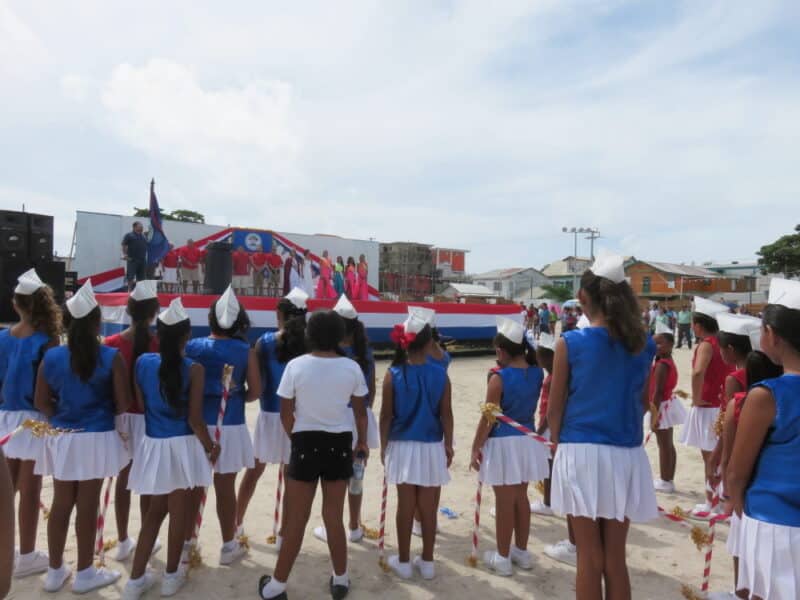 A little fly over by Tropic Air.
Our new Miss San Pedro was officially handed the sceptre, the robe and then her crown.
Speaking to the crowd…incredibly poised young lady.
And then the mayor came to the stage with a very special announcement…NO SCHOOL ON FRIDAY ALSO!!!!!
And the kids went nuts.  Super cute.
Let's parade!
The fire department and then the Ministry of Health were first…
Younger kids (not in the parade) were waiting for their queen…and the candy she brings!
Before Queen.
And then after…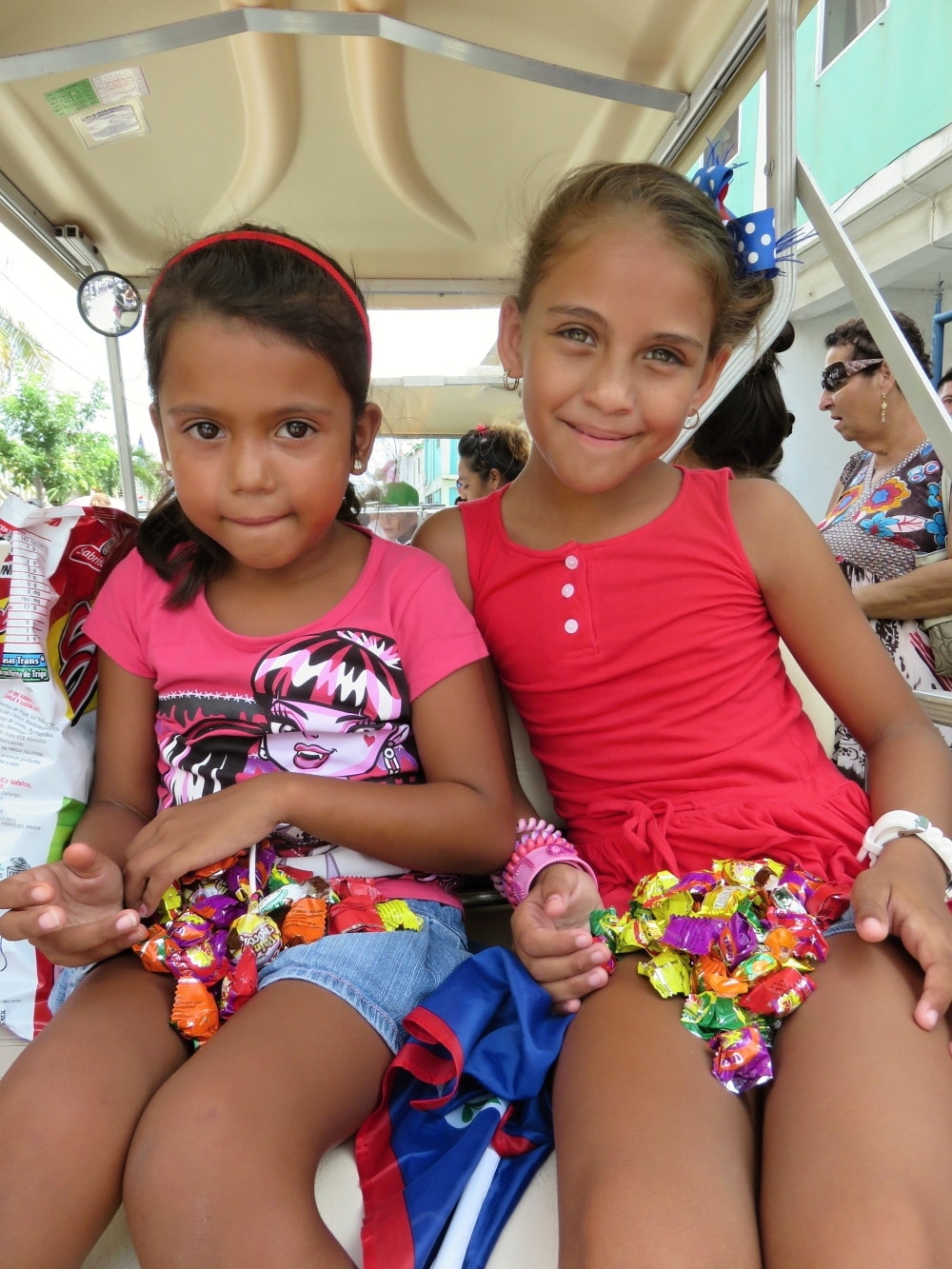 Here is the entire parade…backgrounds change because I followed it down every street.  I love a parade!
The Scouts!
And their EXTREMELY well decorated leader.  Son of John Harvey from Robin's Kitchen.  WHAT A GREAT KID!
Miss Ambergris Caye Elementary School.
The Elvi's Kitchen crew parading in front of the restaurant and right below the founder and namesake, Miss Elvi.
High Schoolers for miles…
And the senior class officers.
And it all ended in the park.  It was ONE HOT DAY and the candidates and Miss San Pedros were handing out "ideals".  It's the Belize name for frozen pops…
These kids were so cute.  I did nothing to organize this photo.
Barbecues were going…music was BLASTING…kids started signing up for the afternoon of traditional Belizean games.
This gentleman was selling icy drinks as fast as he could make them…
Lime on spoon, sack races, 3 legged races, GREASY POLE!
The lard buckets were ready.  2 30 pounders.
I went to get lunch and rehydrate.  GOOD GRIEF I WAS SWEATING!  I returning to…sigh…I love it….a greasy pole.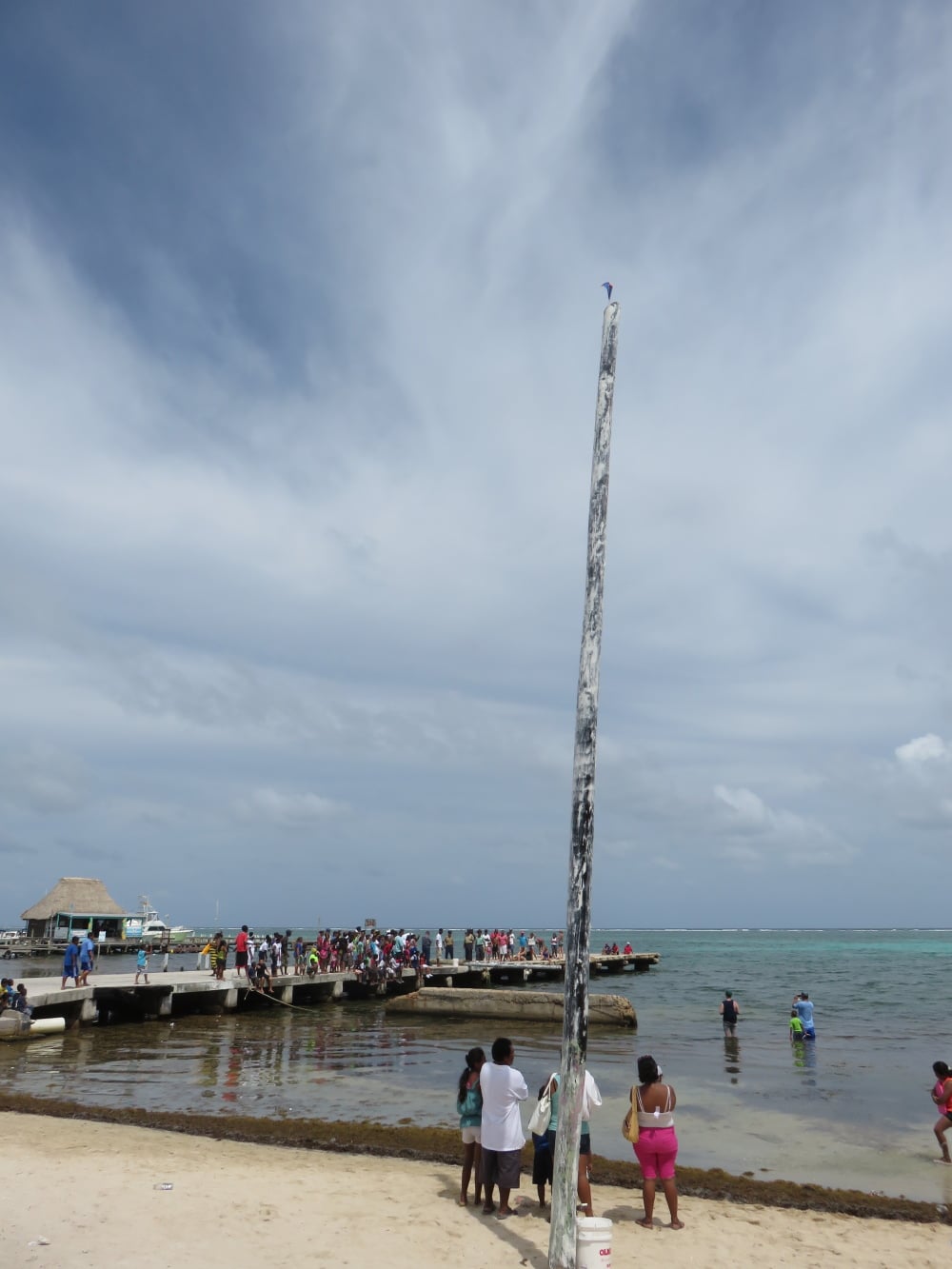 One for climbing and then one on the dock….the contestant needed to walk to the end, grab a flag and back.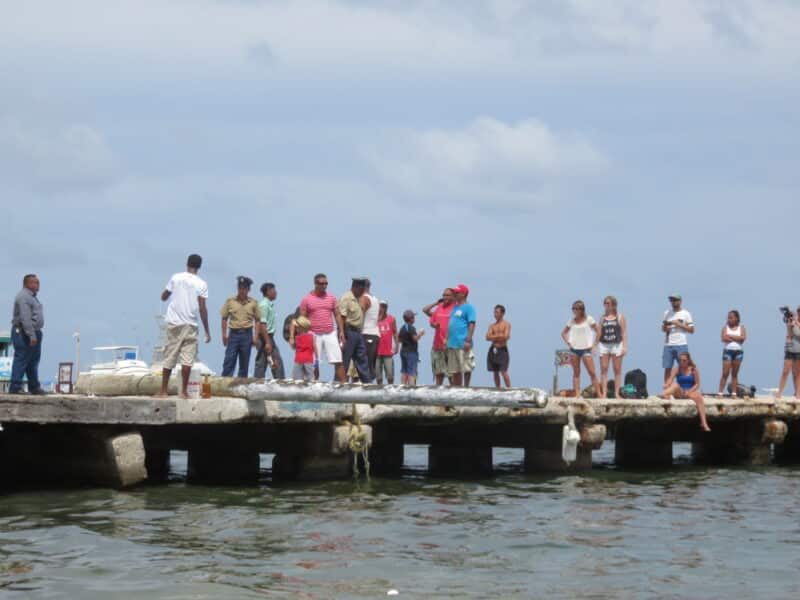 Even an official boat for smearing grease.
So cute…kids watching from this colorful corner of the park.
And then…aw lawd…the greasy pole.  Sandy, sweaty, greasy…it's almost painful to watch.
Halfway up and then down they would tumble…
SUPER FUN DAY.  I dunno…I've said it before…but September is REALLY a great time to visit Belize.
All these kids?  I couldn't stop grinning.  Plus…I was dressed like I was in the parade myself.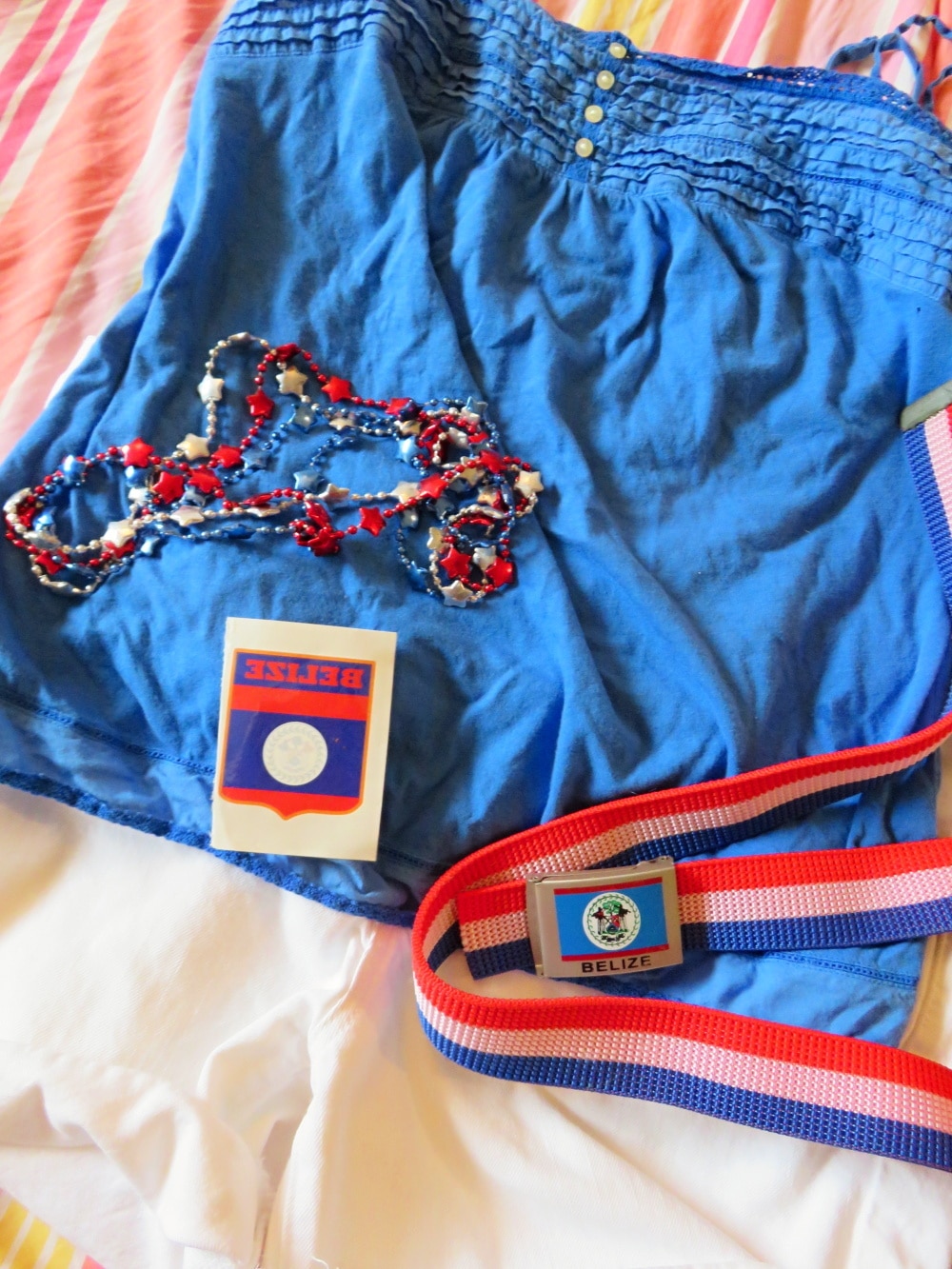 GO BELIZE!