My Week in San Pedro, Belize: A Recap
It's November and the busy season, in my estimation, is here early.   Visitors abound, new businesses are opening, existing ones are getting new looks…it's all quite exciting.
Here are the snap shots from my week out and about on Ambergris Caye.
Breakfast/lunch at Estel's is part of every week that I have in San Pedro.
Proof that the Maya gods enjoyed a Belikin or two…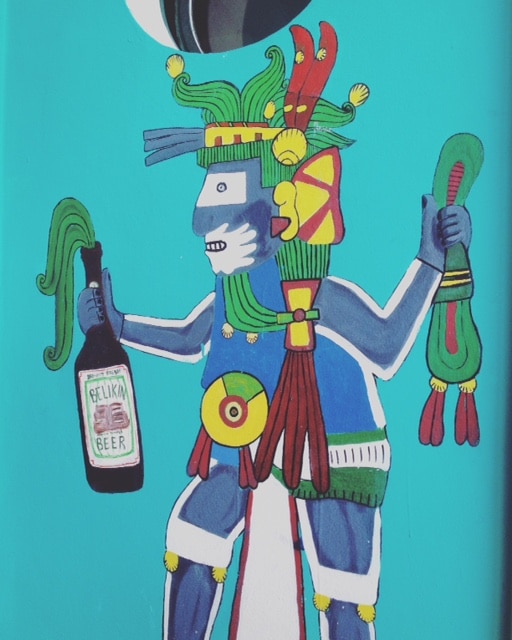 And proof that I enjoy a fry jack or 10.  (Fry jacks are deep fried flour tortilla dough – and Estel's makes the very best in Belize.)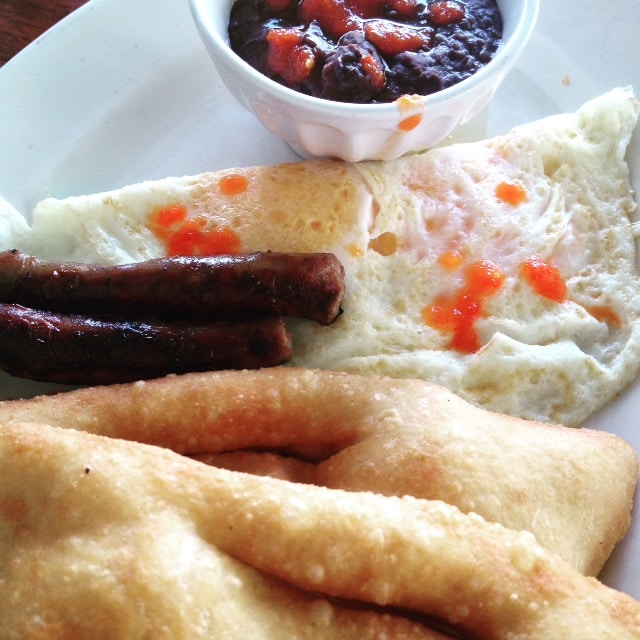 The view.
Thursday was a holiday – Garifuna Settlement Day.  And here is THE PICTURE…from Dangriga taken by photographer Tony Rath.
It just can't be beat.
But I caught some cute kids dressed for cultural day on the way back to school in San Pedro.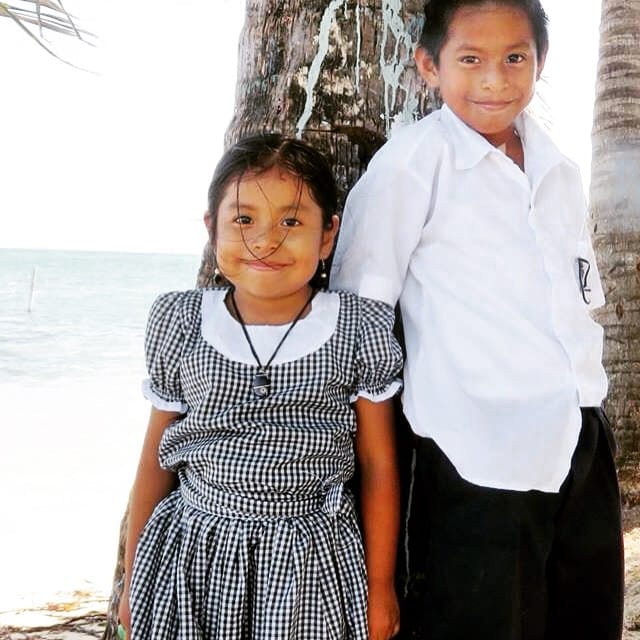 That day a new Indian restaurant opened in town – I hope it is fabulous and long lasting.
Across the street I spotted a Belizean currency Super Hero – Speedy Dinero!
The end of the week was really perfection…as this instagrammer showed at Ak'Bol Resort.
And my pictures in town…
I took a picture in town on the one wire where all the San Pedrano pigeons congregate.  I'm not sure why it's black and white…I was trying to be artsy.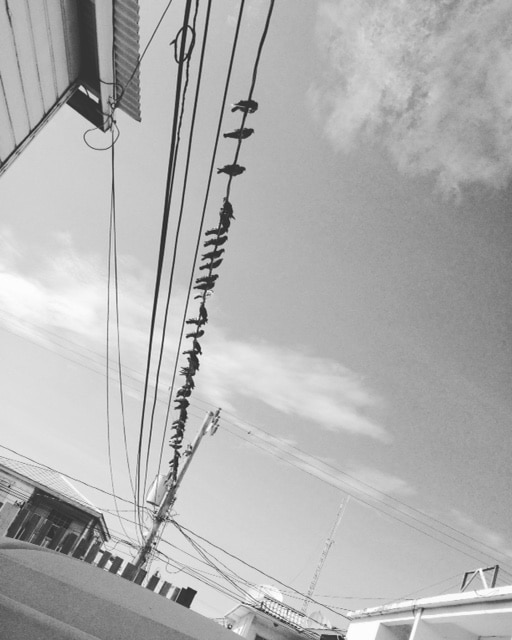 I got the insta-scoop from a fellow instagrammer.  Apparently the guys who owned the former hardware store on the corner used to feed them…and now a homeless guy named "Beans" tends to the pigeons.  Who knew?
I ate at the brand new Truck Stop not once…but twice.  Last night was the opening night.  And today – they are open 11am to 8pm too.  AND it is co-owner Ben's birthday.  Lots of reasons to stop  by.
Last night, the joint was JUMPING.  And I enjoyed a DELICIOUS baby blue cotton candy cone from Cool Cone.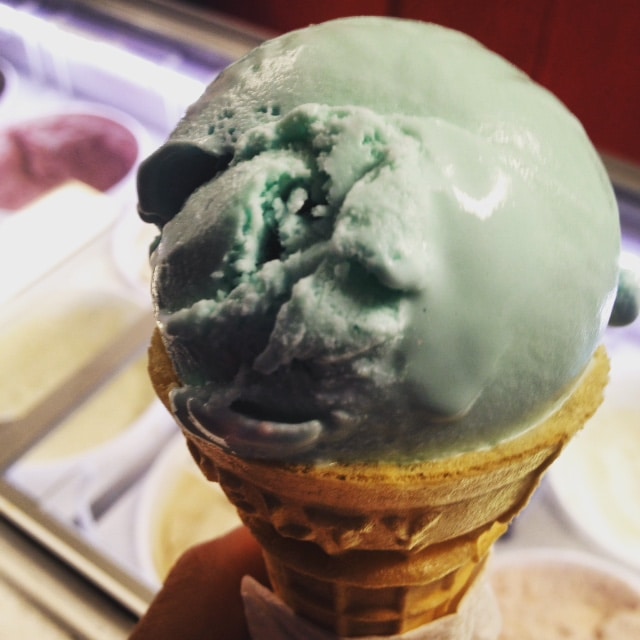 And the joint was jumping…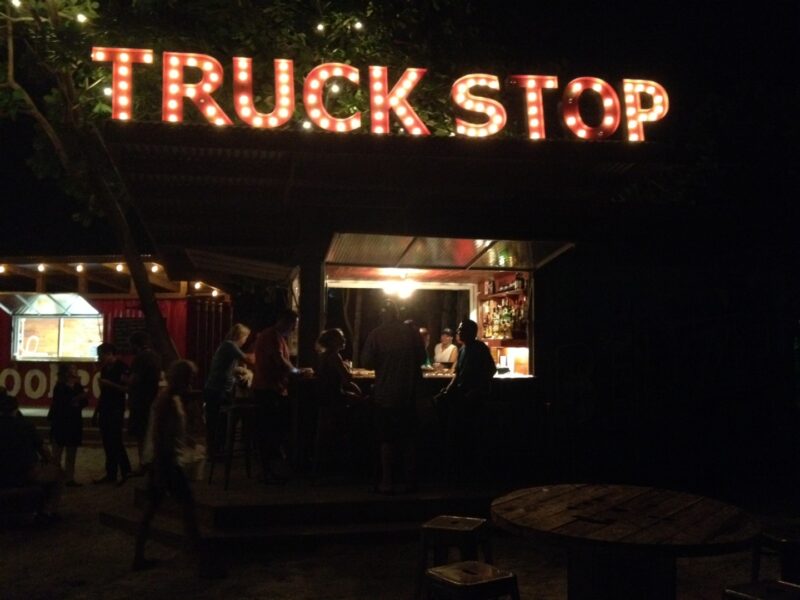 The beach area north of town – Boca Del Rio – is also quite a scene.  Melt, Sandbar and now a Banh Mi place – serving gorgeous sandwiches – one of which I will most certainly taste today.
Don't know this band…but I love their name.
The only hiccup in my great week was getting STUCK ON THE ROAD – stalled in a massive puddle/lake by Journey's End and Las Terrazas.
The south of there is paved.  The road north of there is hard packed and filled.  All easy driving…
I tried to drive around the side.  The deepest part of a lake is in the middle right?
WRONG.
Spark plugs wet, some lovely Las Terrazas employees helped push me out of the mess – when they heard my primal scream.  And helped me get going again.
This situation, especially with the tractor parked RIGHT THERE, is making me crazy.  And I would imagine doing the same for those who live north.
All that being said…I hope it is resolved SOON.  And I know that heading to town (and hopefully NOT getting stuck in this mess again) and having a Two Tree Banh Mi will cheer me right up.
I leave you with a picture of watermelon juice.  It makes everyone happy.