The Palapa Bar & Grill and the Original Palapa Bar & Grill? Now Both Are Open
It's all a bit confusing – even for those who have lived here a while, like me.   1. The palapa bar is  a place – a physical location, a raised, two story palapa structure in the Tres Cocos area about 1 mile north of town and 2. a business – The Palapa Bar & Grill, registered to Scott and Jody, who ran #2 at #1 for years.  And made the building bigger, better, UBER-popular, and just gorgeous.  A landmark on Ambergris Caye.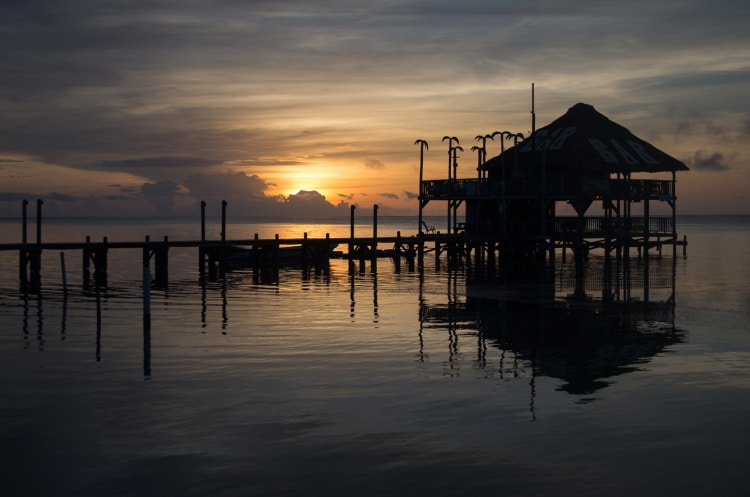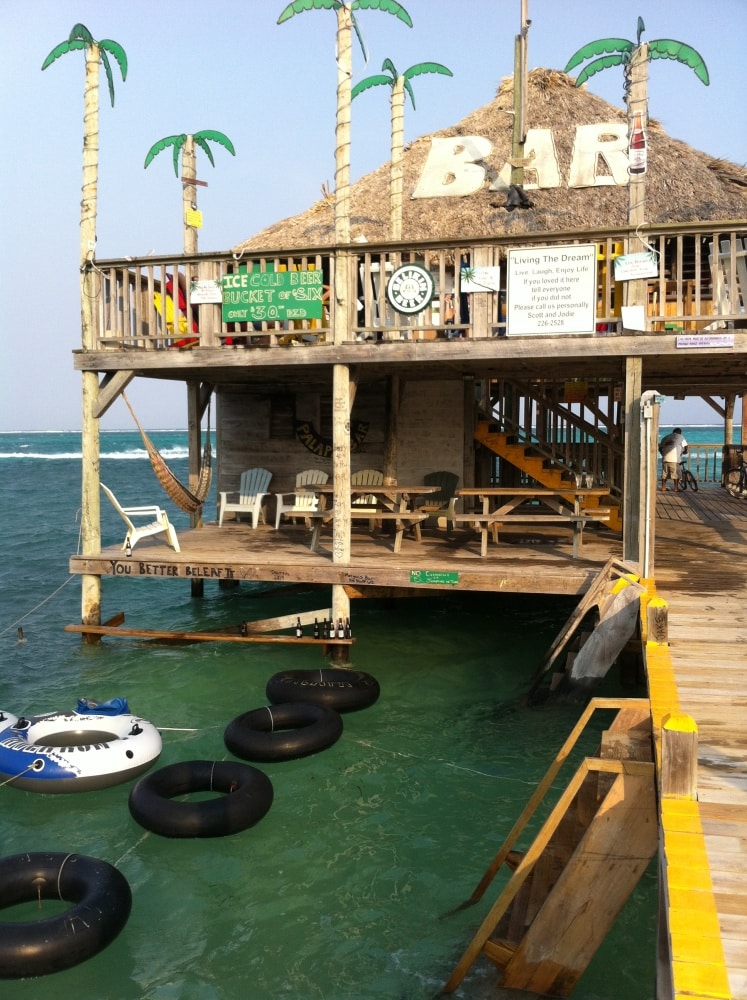 So #1 Great Building and Location Plus #2 Great Owners and Staff = Palapa Happiness in San Pedro.  But then someone bought the land – the condo building – and the dock/bar was part of the deal.  He cancelled the lease on Scott and Jodie…and gave them until the end of the year,  Dec 31st to vacate.
With no permit for a 4 story structure, he also put up this:
It was later removed.
And he wasn't all that civil about the whole thing.  When he mistakenly thought a bill wasn't paid PROMPTYLY, he did this…
And then…as the time came closer for Scott and Jodie to vacate –  these signs went up.  I'm quite sure they were inspired by a kindergarten playground.  Nanny nanny boo boo.  See ya, wouldn't want to be ya.
And so the end date came – and Scott and Jodie packed up EVERYTHING…and moved to a new location that they had spent months scouting.
The huge and very popular bar/restaurant at the end of the Wet Willy's Dock – at the north end of town.
A spot with a KILLER view – day or night.
They hosted a full house for the San Pedro Boat Parade…and have been packed since they opened last week.
The outside deck packed with people…
So, the Palapa Bar & Grill – the business (#2) – has moved south to a new location and a new dock.
But What's happening at the old location, the old building?
I stopped by January 1st when a friend sent me this photo.  Oh lawd…NO THEY DIDN'T!
Again…straight off the playground.  GOOD GRIEF.
One sign saying that the Palapa Bar & Grill has moved south.  The other saying the Original Bar is open.
No signs, no giant BAR signs on the top of the roof…and no…wait…something is very different….
The entire back deck has been removed.  I guess if you built it…it's yours to take with you when you go.
Now:
And before…
There were some people up there…but the place needs a bit of work for sure.  I hear this will be going to court…over the name and I'm guessing other issues.
To the new owner of the original building?  There is much wisdom in this Palapa Bar sign – picture taken a few years ago.
A