Overnight at Cayo Frances Farm & Fly – Leeward Side of Ambergris Caye
Also subtitled:  The Very Best Day of Elsie's Life.
Sunday afternoon, we headed up to "the farm"…or to the entrance Cayo Frances lagoon – a huge lagoon in the center of Ambergris Caye.   And one of a handful of developed properties on that whole side of the island…
Sunday was a gorgeous gorgeous day.  We passed the 5 star Cayo Espanto as we looped out of the lagoon behind San Pedro town.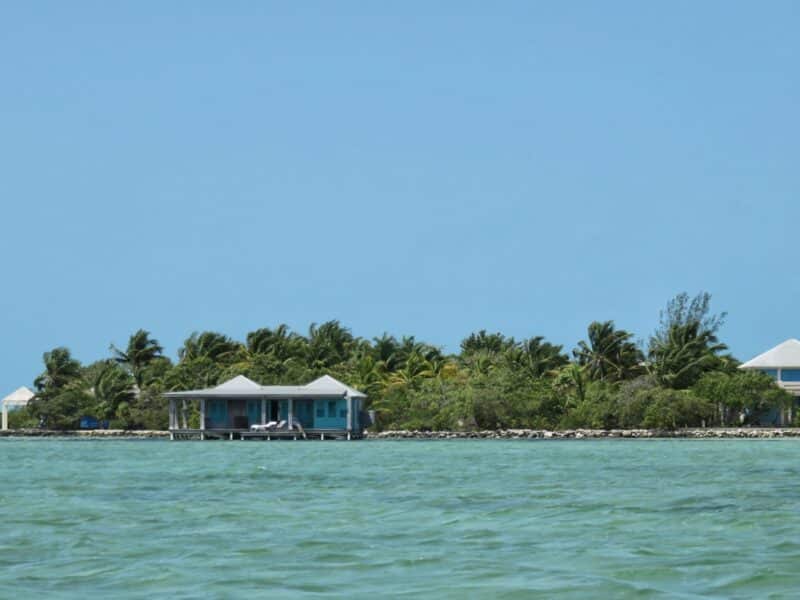 And then, about 10 miles north passing "Secret Beach" and the pretty pinkish sand bars, we dipped into a little cut in the mangroves…a deep channel and then shallow shallow water.
And back to a little peninsula where "the farm" is well on its way to being finished.  A place for flyfishermen, people who like to relax, kayak, swim, sun, SUP and more…
It was my first overnight and the first overnight for Elsie…the three legged Belizean rescue/cow dog.  She had the time of her life…
Here's a bunch of pictures.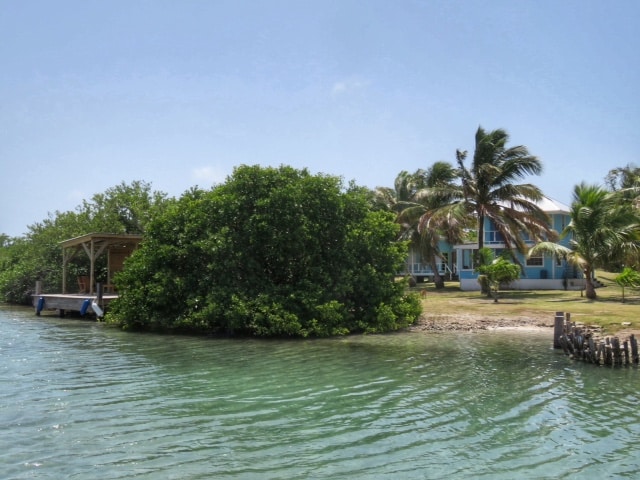 Elsie meeting the next boat load of people.
The shallow water – you can see the little cut where the channel is and how shallow the little lagoon is.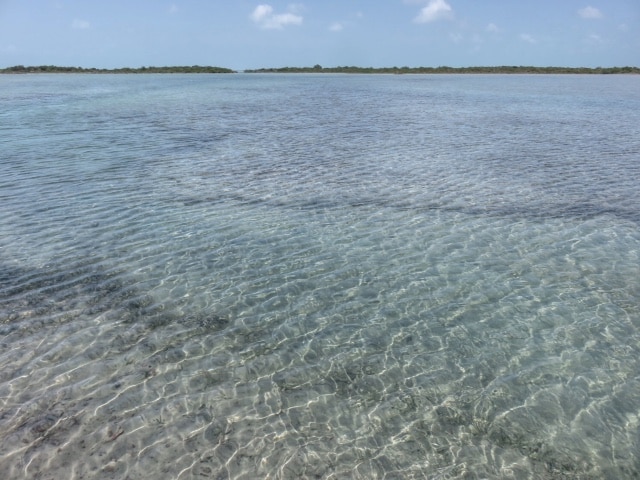 It's almost like being on a lake…so so beautiful.
Two cabanas.
The cabins are marked with the different sport fish down here…bonefish, permit and tarpon.
Lounging under the palapa…
Elsie's easter Peep toy after about 15 minutes.
The other Easter-y find…gecko eggs in the latch of the bathroom window…in the sunlight, you could see the tiny gecko head.
Sunset over the little skiff – used to wind your way back through the shallow shallow waters.
A BEAUTIFUL place to enjoy the stars…and a camp fire.
Here's the little boat.
Ginger, the full time farm dog, watching some fishermen enter the lagoon the next morning.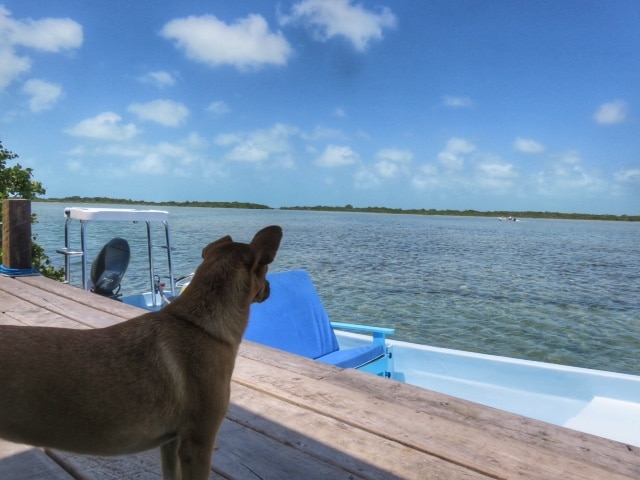 And a breakfast of chaya and eggs, bacon, tortillas and hot coffee at this beautiful table.

Elsie keeping an eye on the outside kitchen.
Elsie really had the time of her life romping all over the property.  Now back, I think she might sleep for days…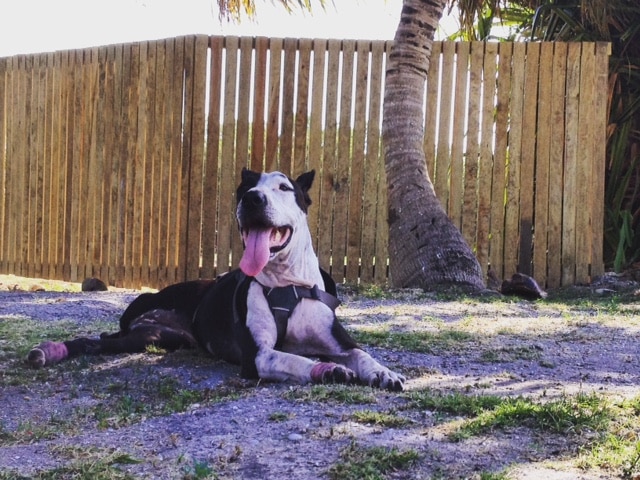 Time to head back to town.  Little Ginger was sad to see us go.
Dirty feet on the way back.
What a gorgeous weekend.
Easter Monday and the full 4 day weekend is such a civilized way to celebrate Easter.  Whether you are partying day and night…or getting away from everything at a beautiful spot on Ambergris Caye that really is completely unique.   It's like being at a lake house.
It's a spot that should be opening…soon…ish.
Hope you all had a very Happy Easter weekend.