My Week in Snapshots: April in Belize and Logan Paul!
The past two weeks have been absolutely gorgeous whether I was in Ambergris Caye or Placencia.  Here are some of my snapshots around both those places along with some gorgeous photos by others nabbed from Instagram.
Including one (of many) from Logan Paul- @loganpaul.   Self proclaimed "goofy guy with big goals".   A young man  famous for his web presence – for Vine videos, for his millions of followers on Instagram, Twitter and Facebook.
Here he is with Belize's manatee researcher Jamal Galves.  Maybe you've never heard of Logan (I hadn't) and maybe his style isn't your thing but influencer marketing is the real deal.  Whether blogs, instagram, video – companies, and this time Oceana, are taking notice.  And the huge ocean advocacy non-profit is filming with Logan here in Belize.
Visiting Hol Chan Marine reserve for one…
Here are a few pictures of my stay in beautiful Placencia.
Delicious gelato at Tutti Frutti.
Lunch at delicious Maya Beach Bistro.
And dinner at Laru Beya Resort.
And the place I was staying…Itz'ana (not yet open) and the gorgeous pop-up dinner at Limilita, the on-site restaurant.
The one chance of rain in Placencia…it sprinkled for about 12 seconds.
And then back to San Pedro.
Cornhole (is that one word?) at the Truck Stop.
And the morning view from their dock over the lagoon.
And just across the way on the beach side.  Kids playing in the tidal pools at sunset.
And later over Holy Cross School.
Breakfast at Estel's.
And then some beautiful pics from around the country.  Under water at Hol Chan Marine Reserve off Ambergris Caye.
One of the southern Cayes.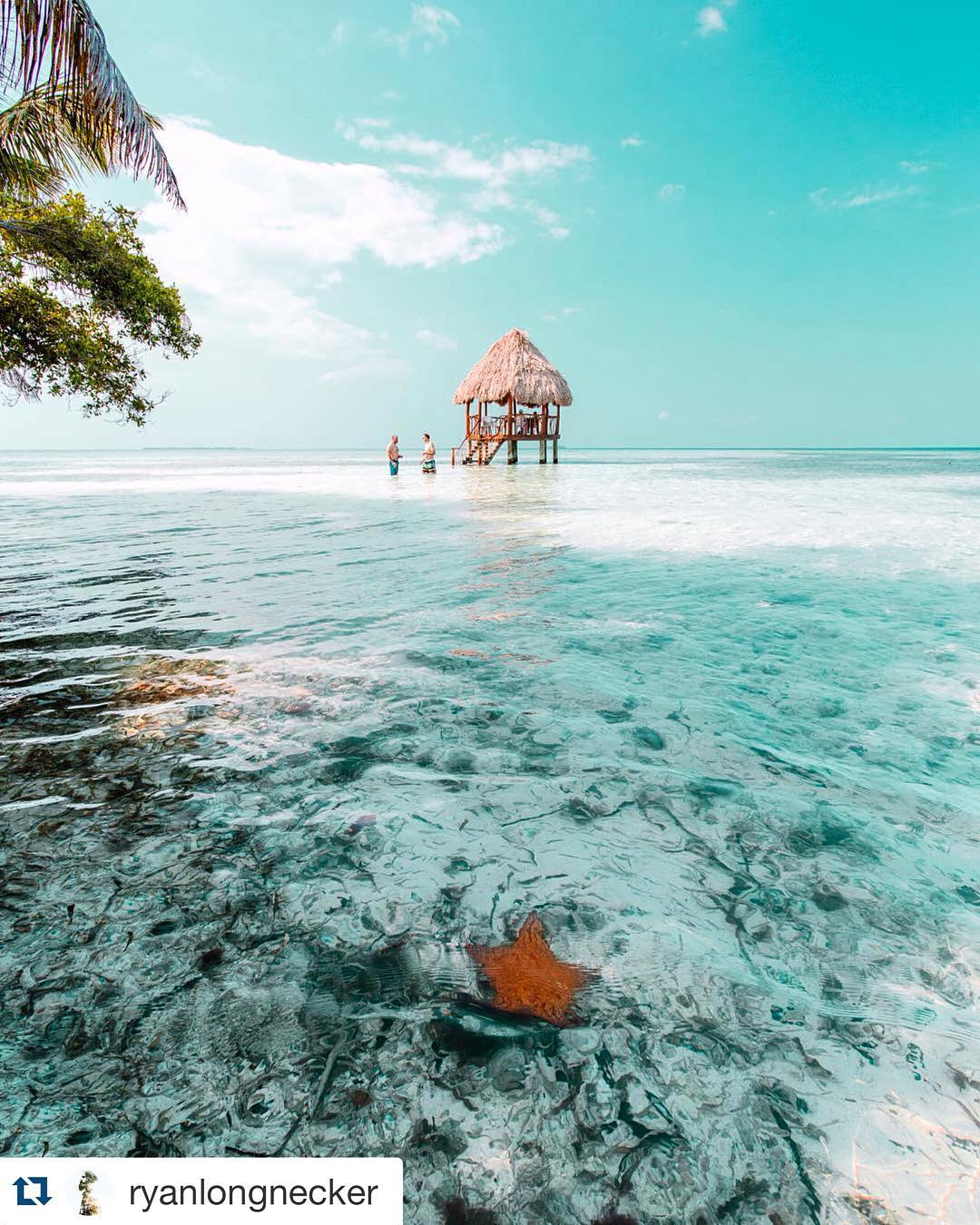 Thinking this is the one owned by Sanctuary Belize – I took this picture there a few years ago.  It is stunning.
And a serious size permit featured on Yellow Dog Fishing's blog…they list the top places for permit fishing and…Belize is certainly on it.
That's it from me.  Have a very Happy Sunday.