5 Cheap Fares to Belize in June – Sink Your Claws into Tickets for Lobster Season!
Airfare to Belize has never been cheaper.  At least not in my 10 years of visiting.  It is almost shocking to run your numbers for a trip…I love to use Kayak.com and now Southwest.com (remember that they are not on the consolidator sites)…to find prices under $500…under $400…to and from the UNITED STATES!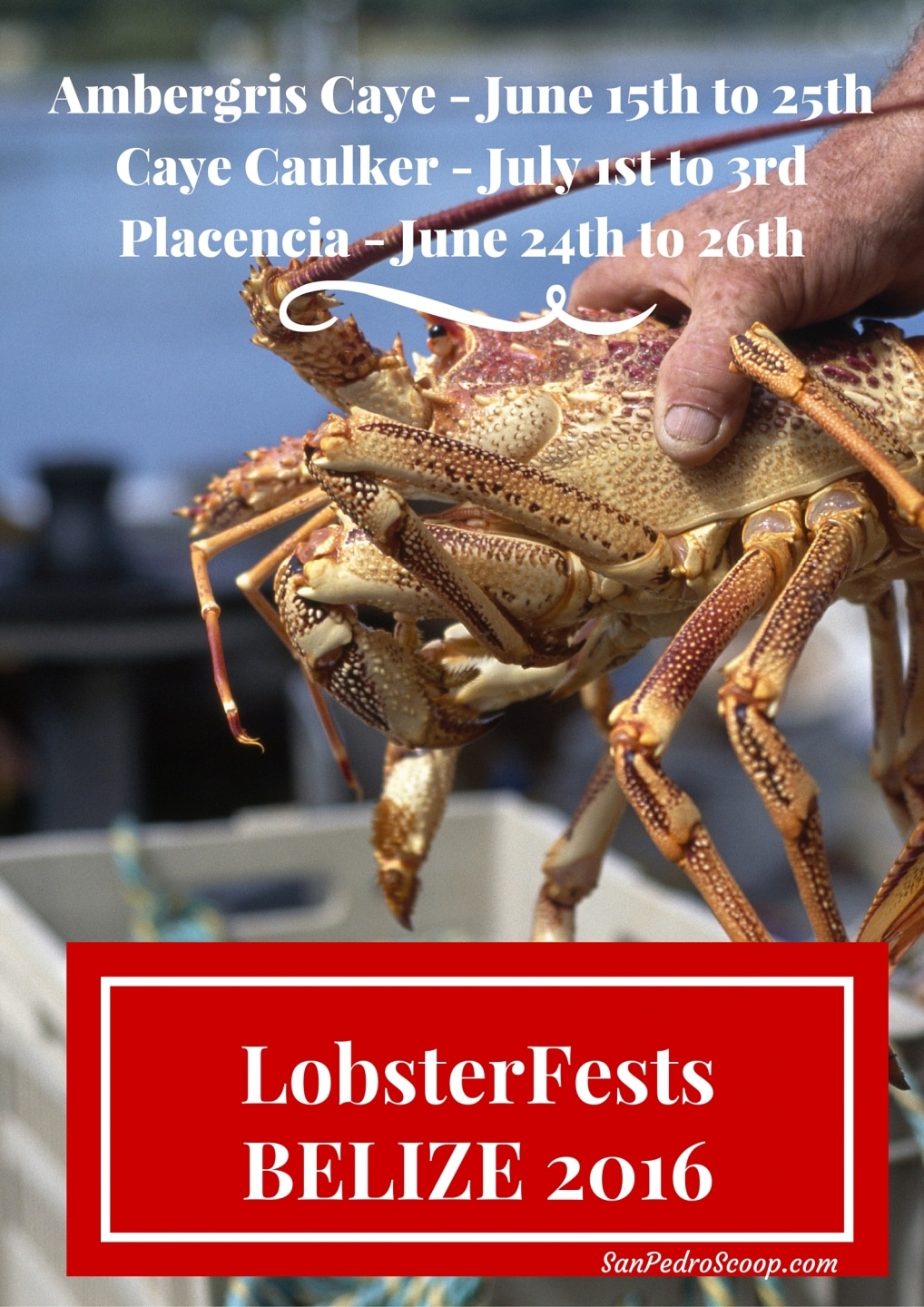 So, Coconut Leo, island celebrity looks into your future and he sees…BELIZE!
Take advantage of some flights!  These might not match your city or schedule exactly but you are picking up what I am laying down, right?
FARES ARE CHEAP THIS SPRING AND SUMMER!
1. Los Angeles to Belize City:  Tuesday, June 21st to June 28th:  $401 (with one stop) and American Airlines with get you there direct Saturday, June 18th to Sunday June 26th for $550.  PERFECT for the Ambergris Caye Festival.
2.  New York to Belize City:  Flights from Newark and LGA, all during the last two weeks of June, ranging from $371 to $425 (primarily through United.com)
3.  Houstonians…ready for Caye Caulker Lobsterfest?  Houston to BZE.  Saturday, June 25 to July 4, Monday.  $299US.   United.com
4.  Oklahoma City to Belize City.   Let's get you here for the Ambergris Festival.  Southwest has some GREAT prices.  Monday, June 20th to Monday June 27th.  $397US
5.  Denver, let's go to Placencia.  Or Ambergris Caye….or both.  Denver to Belize City.  Tuesday, June 21 to 28th.  1 stop.   American Airlines.  $341US.
I hope to see you there.  And YES, I know.  Our spiny lobsters don't have BIG claws…but you can still sink the tiny ones into cheap tickets.
And if Lobster isn't your thing…click on The Belize Bucket List for TONS of ideas when visiting Belize.  Tiny country, HUGE experiences.