Belize Bean to Bar: Learning to Make Chocolate at the Belize Chocolate Company
Chocolate, always a beloved treat, has gone BIG TIME over the past few years.  Like wines or coffee, the trends are moving away from mass production (think Hershey's with a paltry 11% cacao) to micro-batches made from certain countries and certain crops.  There is talk of terroir – or tasting the place of origin – and high notes and low notes.  Chocolate is serious business.

Craft chocolate.  In beautiful, expensive bars that are almost like art.  Too pretty to eat?  Nah…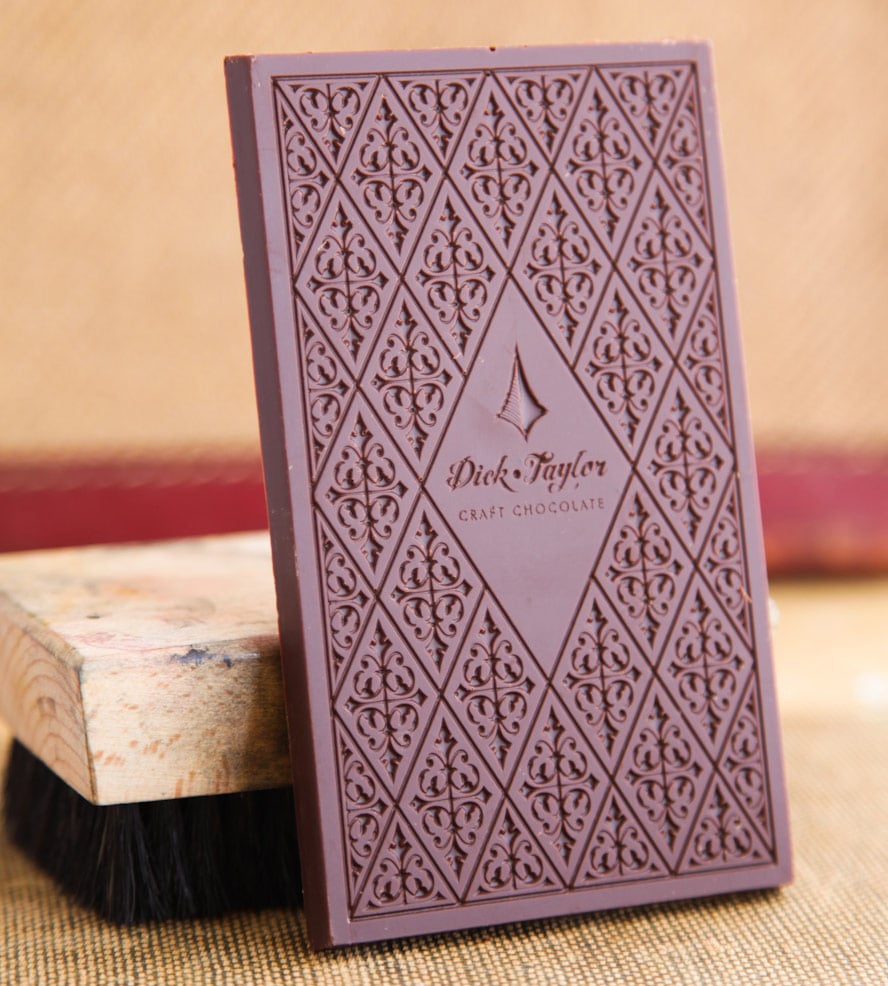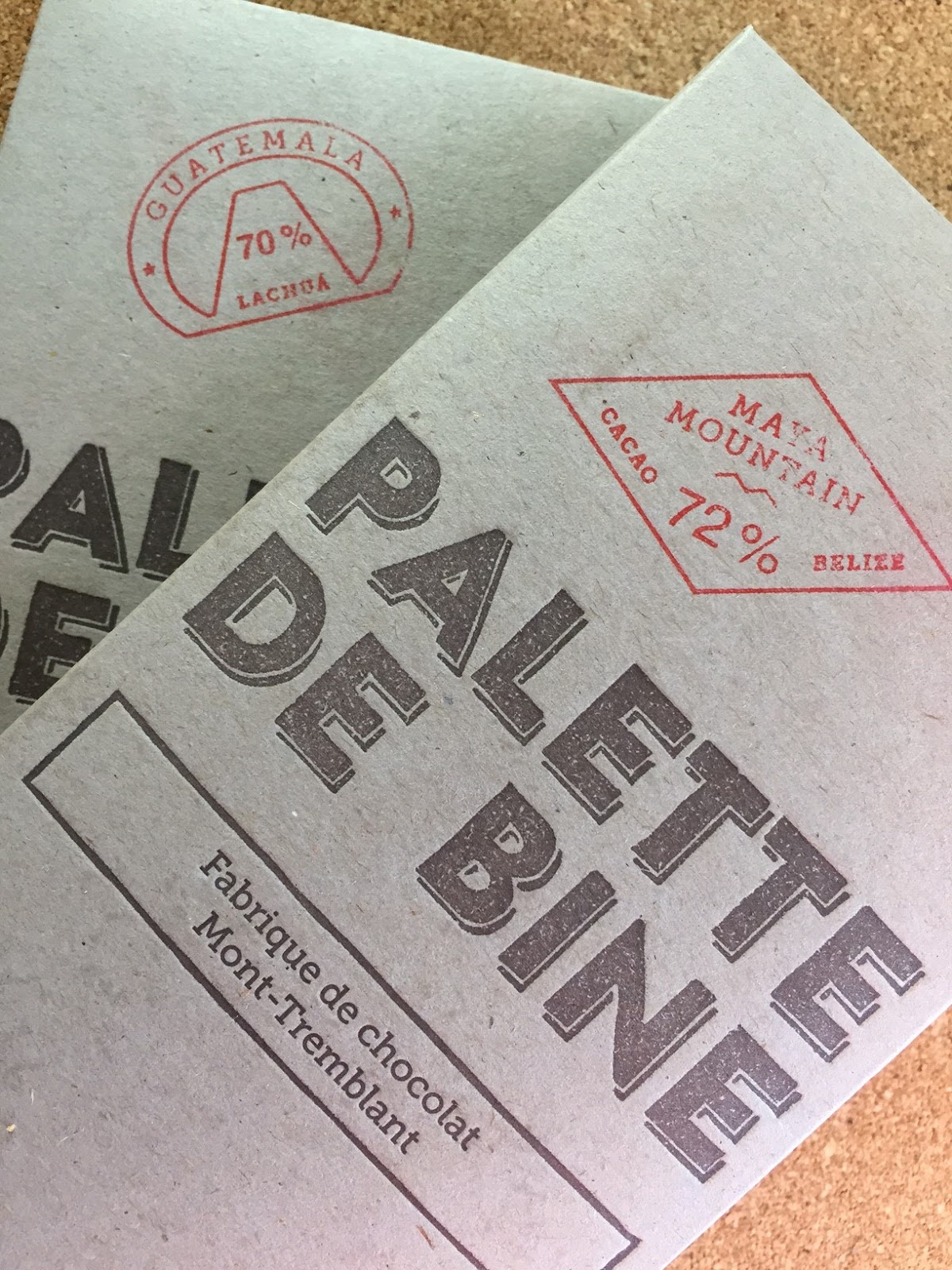 Madagascar, Costa Rica, Colombia, Belize…are all sought after beans.  But we are just a small country – producing about 100 tons each year.  (Cadbury, for example, produces over 22,000 tons of chocolate a year.)
All from these little beans.
Luckily…so luckily for us, we have AMAZING hand crafted Belizean chocolate right here on Ambergris Caye.   A lovely couple, Jo and Chris, who created the Belize Chocolate Company and who take chocolate seriously for us…so that we can just enjoy AND EAT.  And now learn.
Thanks guys.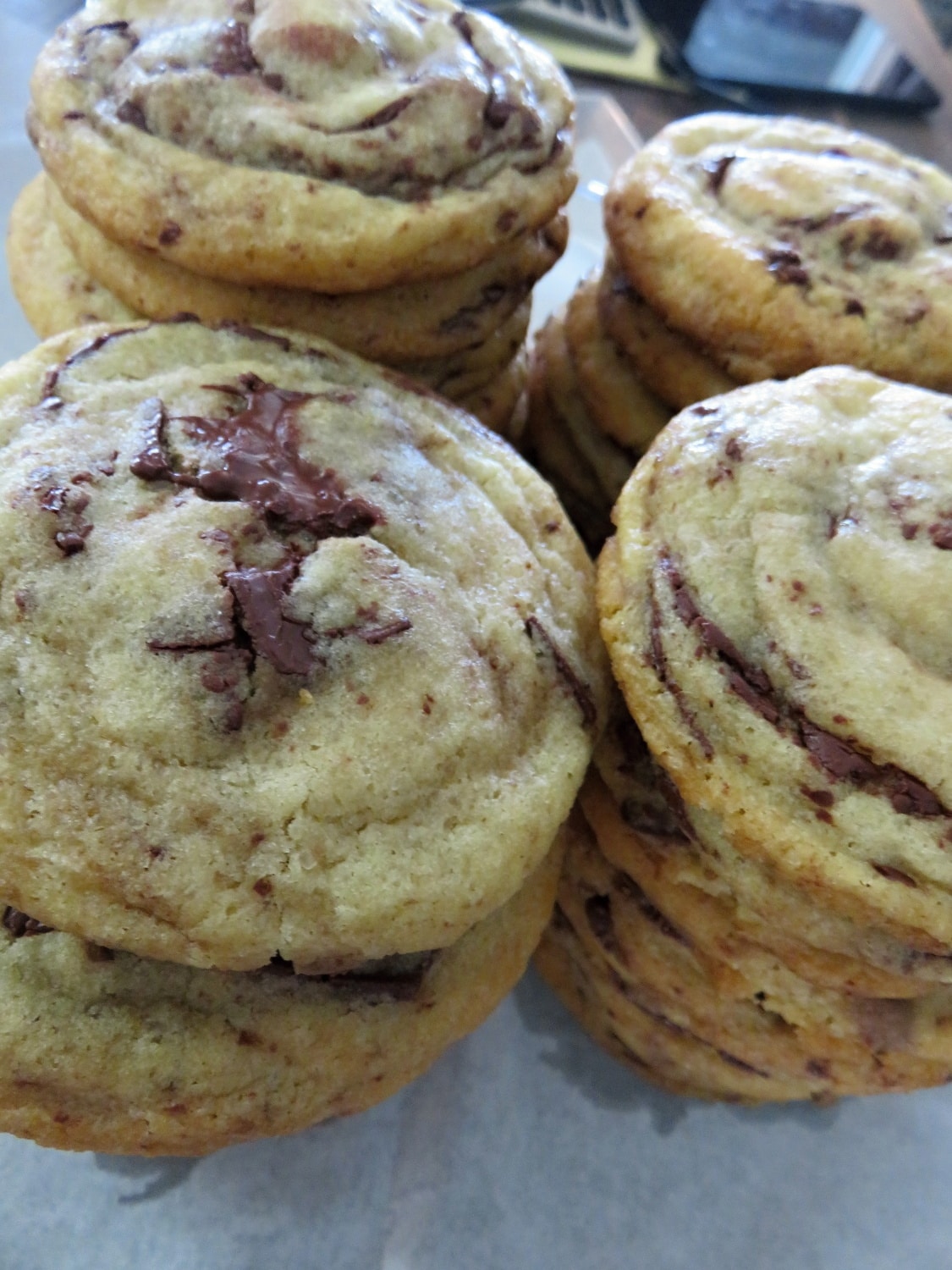 Yesterday I stopped by the shop because they are doing a new chocolate making classes at 930am and 1030am each morning.  $10bzd and you really get the full experience, you can ask one million questions (it's super interesting) and taste chocolate at each and every stage.
I took a quick look around the best smelling shop in the world…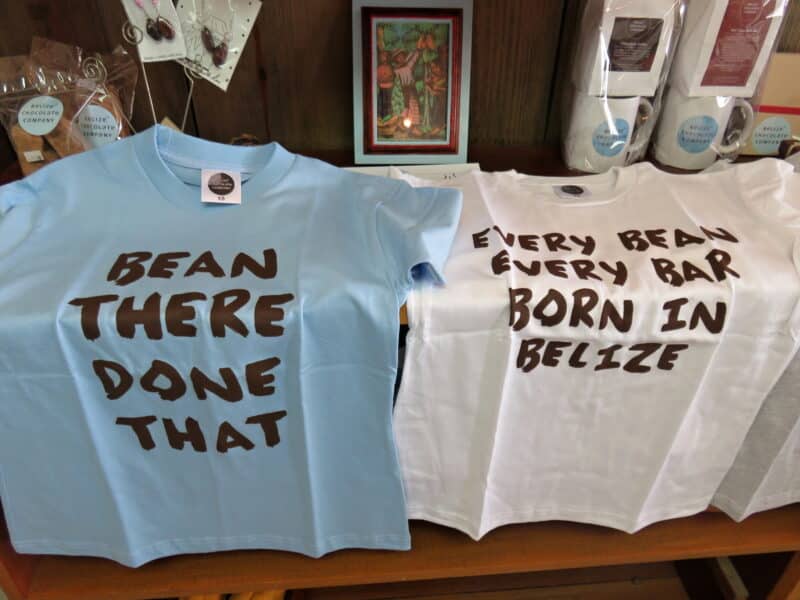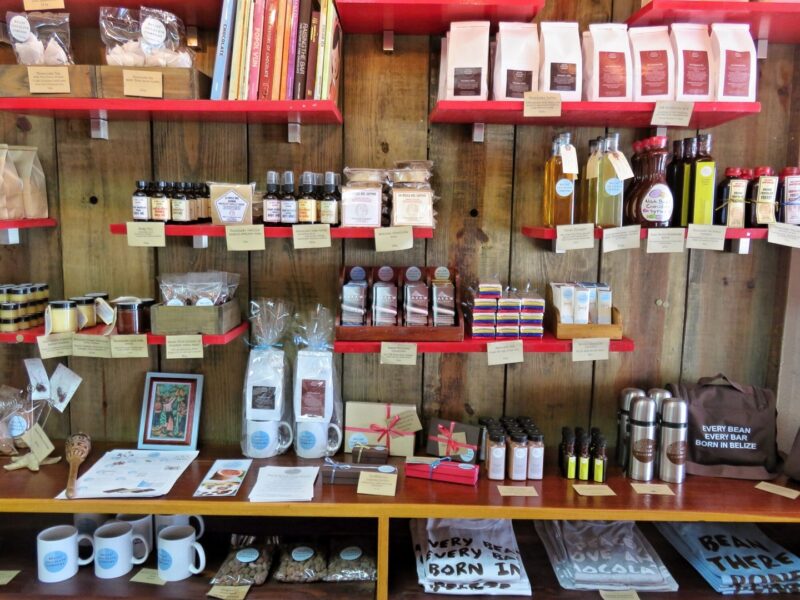 Three of us stepped outside on the newly expanded deck with Chris to taste our way from beginning to end.  They are right on the beach and the view is gorgeous.
We started with the cacao fruit (seen here in the photo) – plucked when ripe and fermented.
The beans are then roasted…and look like this.
Rub off the shell and you have the nibs, the essence, the taste of the chocolate.  Chris showed us how it is ground down with stone.  In the traditional method.
They still use stone but on a much larger scale.  The beans are ground between two huge stones for 2-3 DAYS to produce a silky smooth liquor.  That when tasted is INTENSE…bitter and incredibly chocolatey.
This is what the Maya had…no sugar…no milk…but they did combine it with water and spices to make a drink.
We added in some sugar to make a paste.  These coarsely ground beans mixed with just sugar are DEEE-licious.  I LOVE the stone ground chocolate…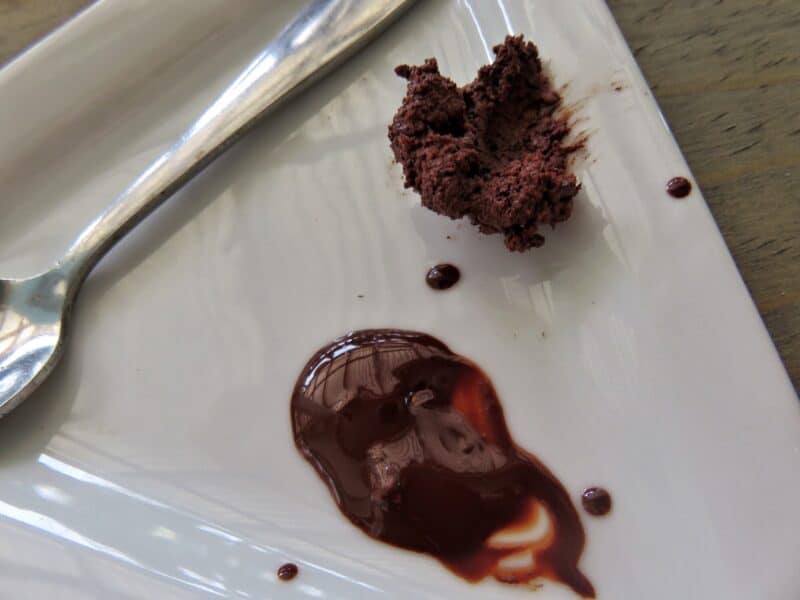 I've always thought that Belize chocolate tastes a bit like raisins…Chris also pointed out tobacco and raspberries.  I need to sharpen my chocolate palate!
And on to milk chocolate.  You can't add watery milk…that would make the chocolate seize up but condensed or powdered milk.  We each took a turn grinding it down.  It's not as easy as it looks…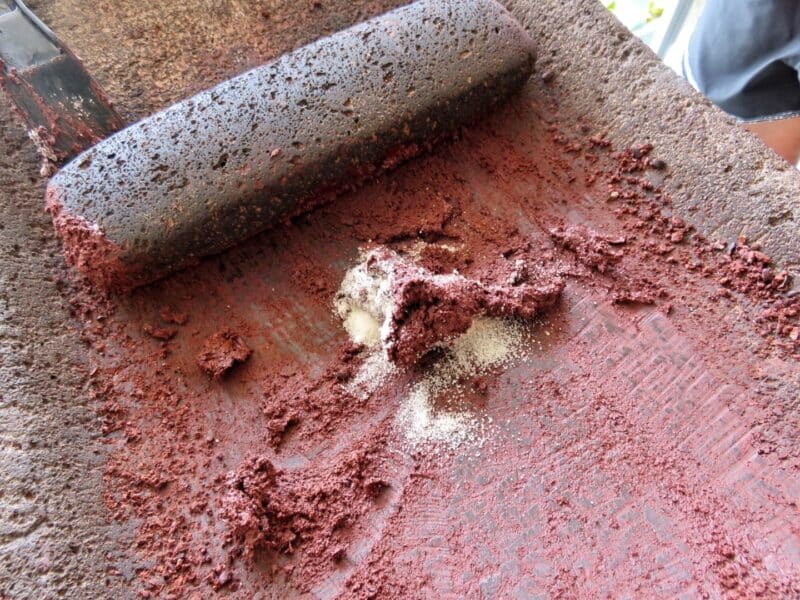 It's an incredibly simple product when you think of it this way…but there are so many subtleties.  They actually separate the liquor into the cocoa butter and the solid cocoa powder.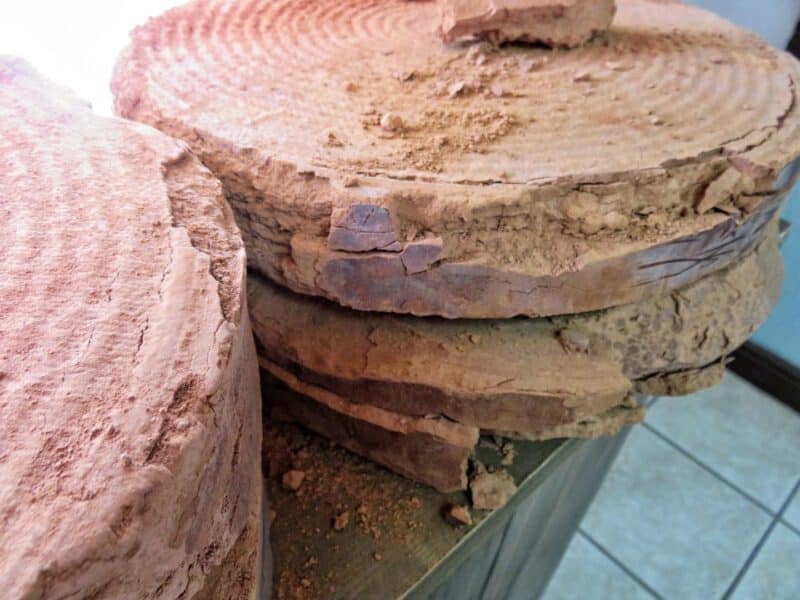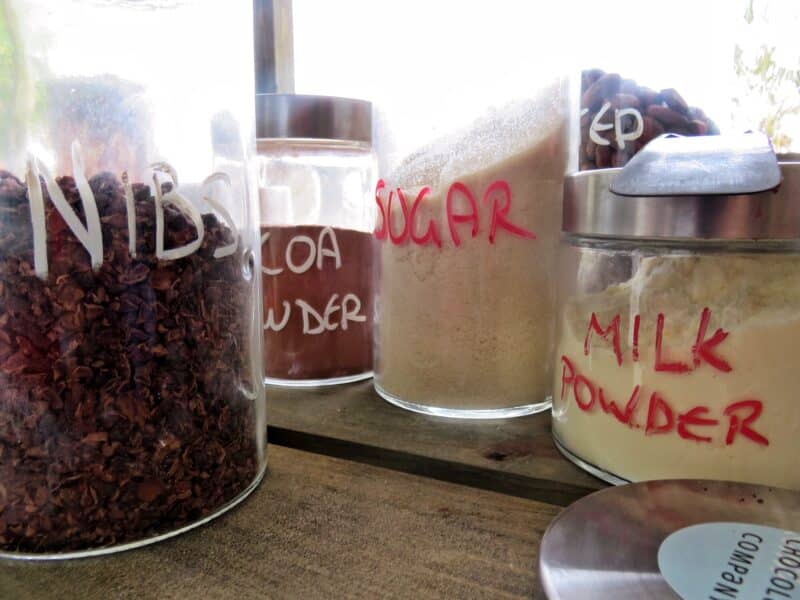 And then mix it back together to get just the right ratio, the right mouth-feel…the right texture.
In the end we tasted the final products.  The white, which is only cocoa butter, sugar and milk and is surprisingly delicious – and I thought I wasn't a white chocolate person.  It has almost a lime flavor.  And then, the milk and the dark.
I'm the biggest fan of the dark…particularly when it surrounds a sea salt caramel.  What a super interesting class…about Maya history, about the landscape of Belize and agriculture and about CHOCOLATE here and around the world.
I love this shop – and now there is a reason to love it even more.  Stop in for some aroma therapy, a bon bon or two, a cup of coffee or a milk shake and these new intro classes.  A great way to learn about chocolate that is going from bean to bar right here on Ambergris Caye.
Tobacco, raspberries