Traveling from San Pedro to San Ignacio, Belize: So Different, Both So Beautiful
From the reef to the jungle in Belize – easy peasy.  Even taking the slowest, budget method (barring bike riding or walking), I was on the 7:30am San Pedro Belize Express water taxi ($46bzd RT) and I arrived in San Ignacio on the bus ($8bzd) before noon.  Not bad.
Not bad at all.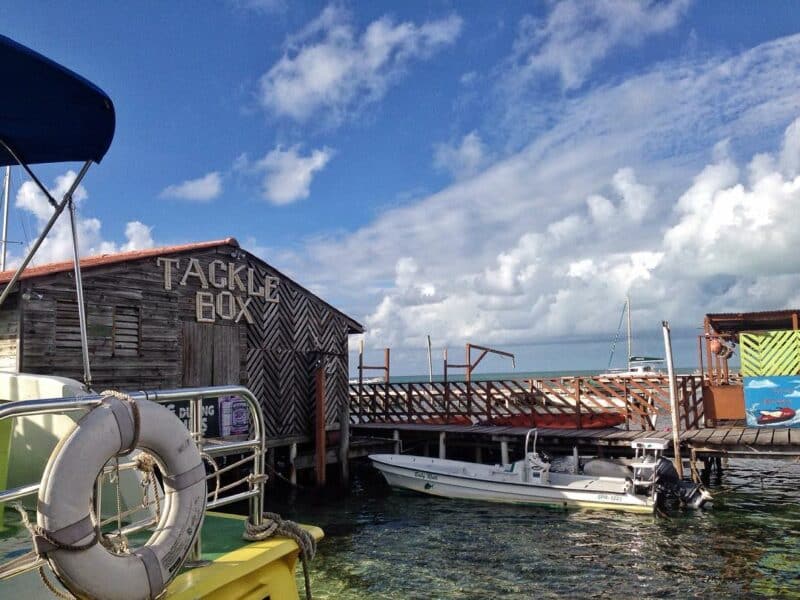 I was headed to FABULOUS Chaa Creek Lodge just outside of San Ignacio to scoop their annual kids' camp.  Chaa Creek is truly one of my favorite spots on earth.  It is rustically elegant, total lodge chic, perfect down to the smallest detail.  Every Belizean should visit.  If just for lunch.
My cottage.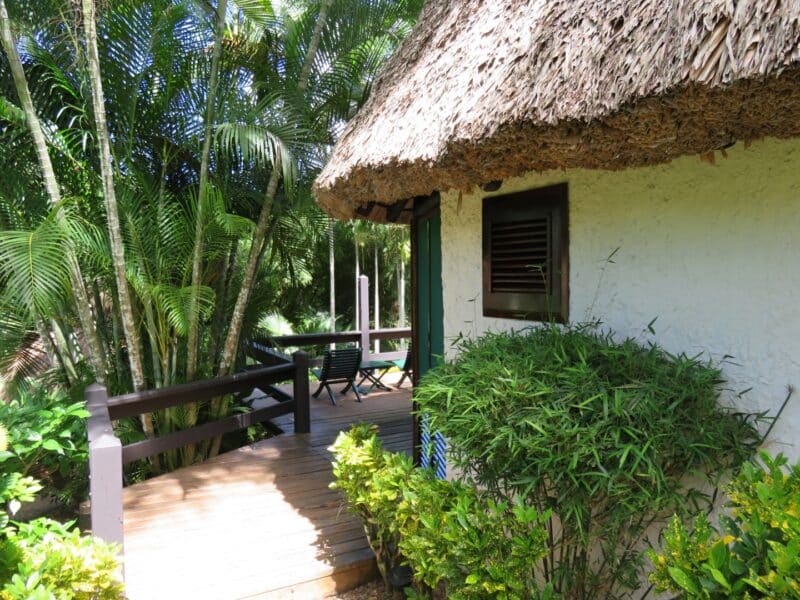 I deboarded in Belize City at about 8:45am and grabbed a taxi (there are about 25 drivers vying for your attention) to the bus station.  $7bzd.  I'd had coffee at home but my stomach was grumbling.  Shockingly and reliably tasty – bus station pizza.
Don't judge me.  Is it ever too early for pepperoni?
The 9:30am bus to Benque (the western border) run each half hour.  I bought a copy of the Amandala – one of Belize's national papers – and jumped aboard.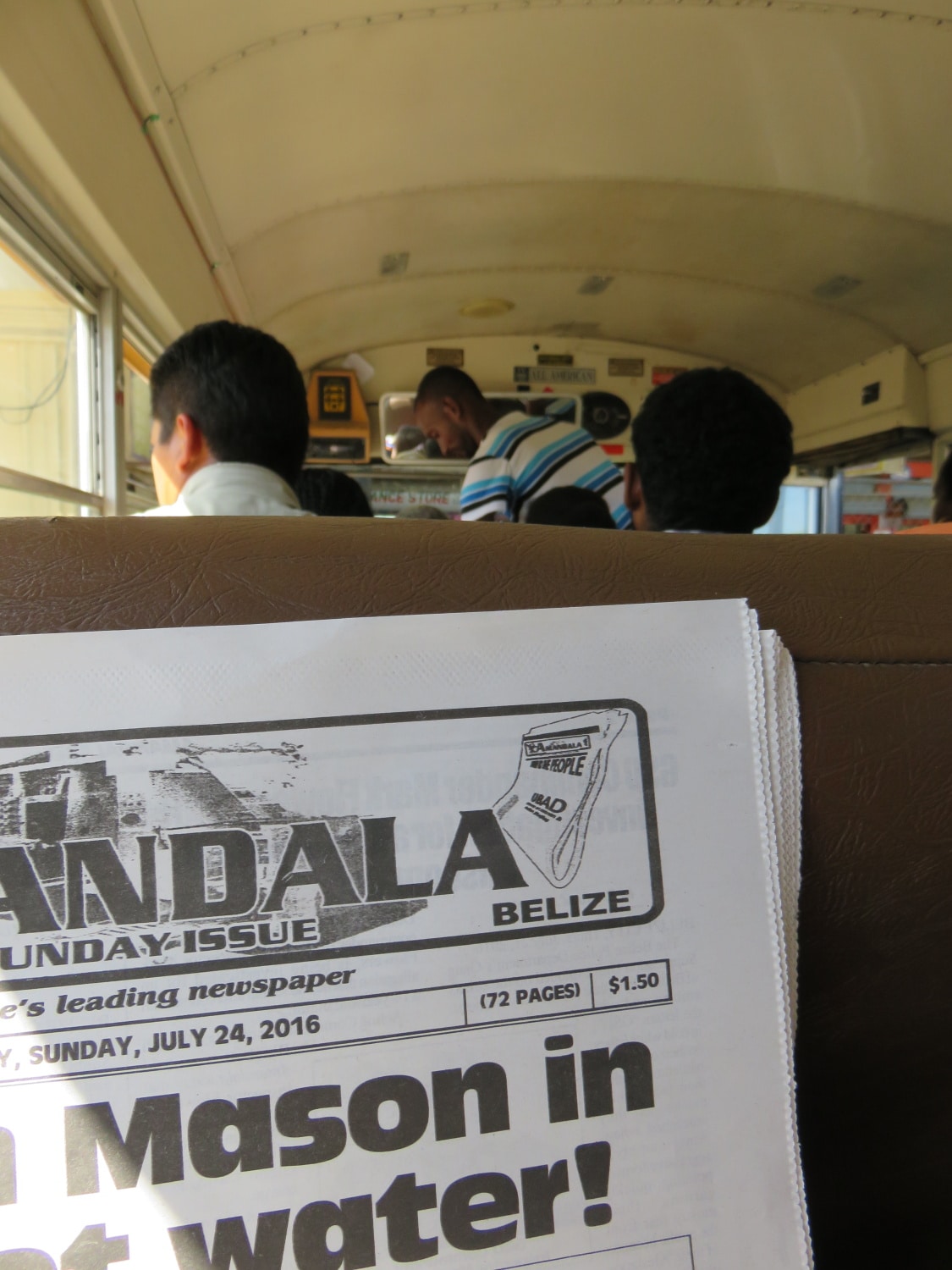 A few minutes reading, paying my fare and I was out like a light.  LUCKILY, the man next to me woke me up for San Ignacio.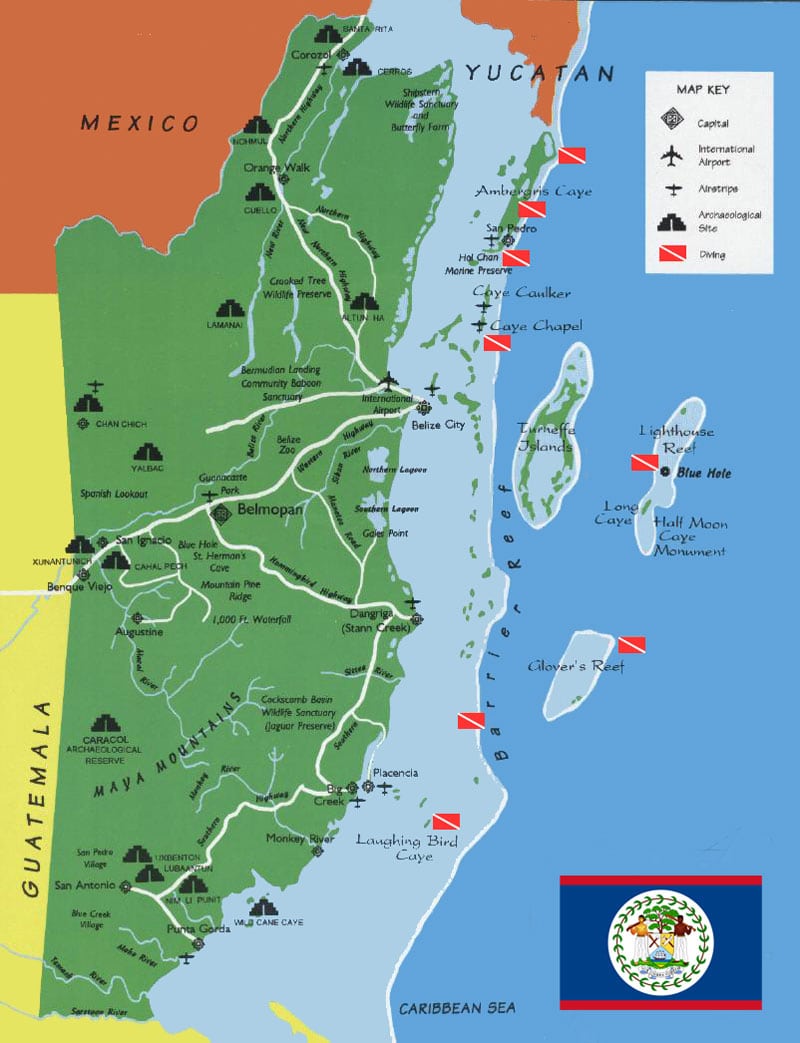 I was a bit early for my ride to Chaa Creek (2pm) but lunch at Chaa Creek's fantastic cafe is not a bad way to spend a few hours.   Since last year, they have almost doubled the size of the inside…
I passed some beautiful new murals on the way there…painted for the community by the community.
Really stunning.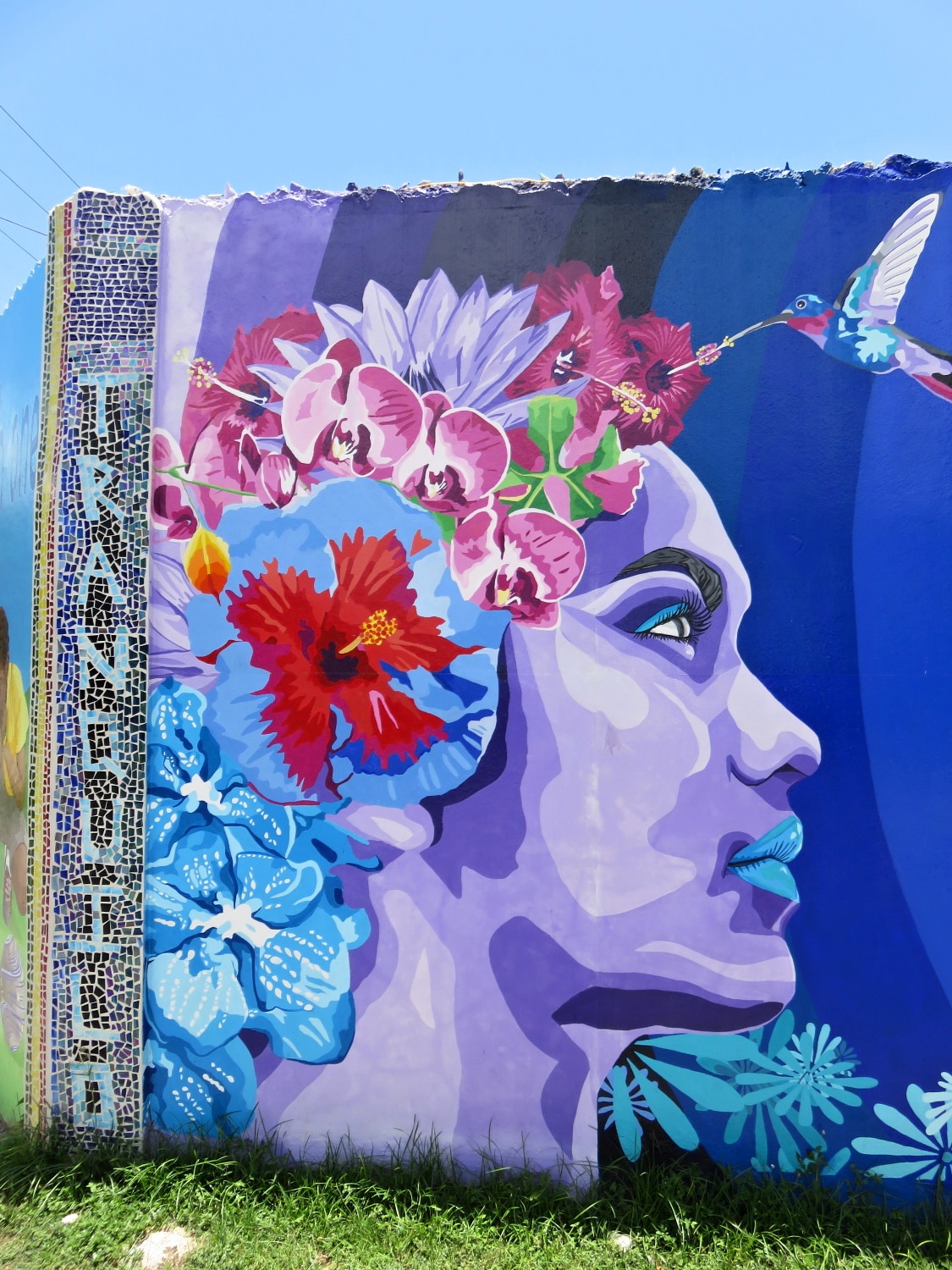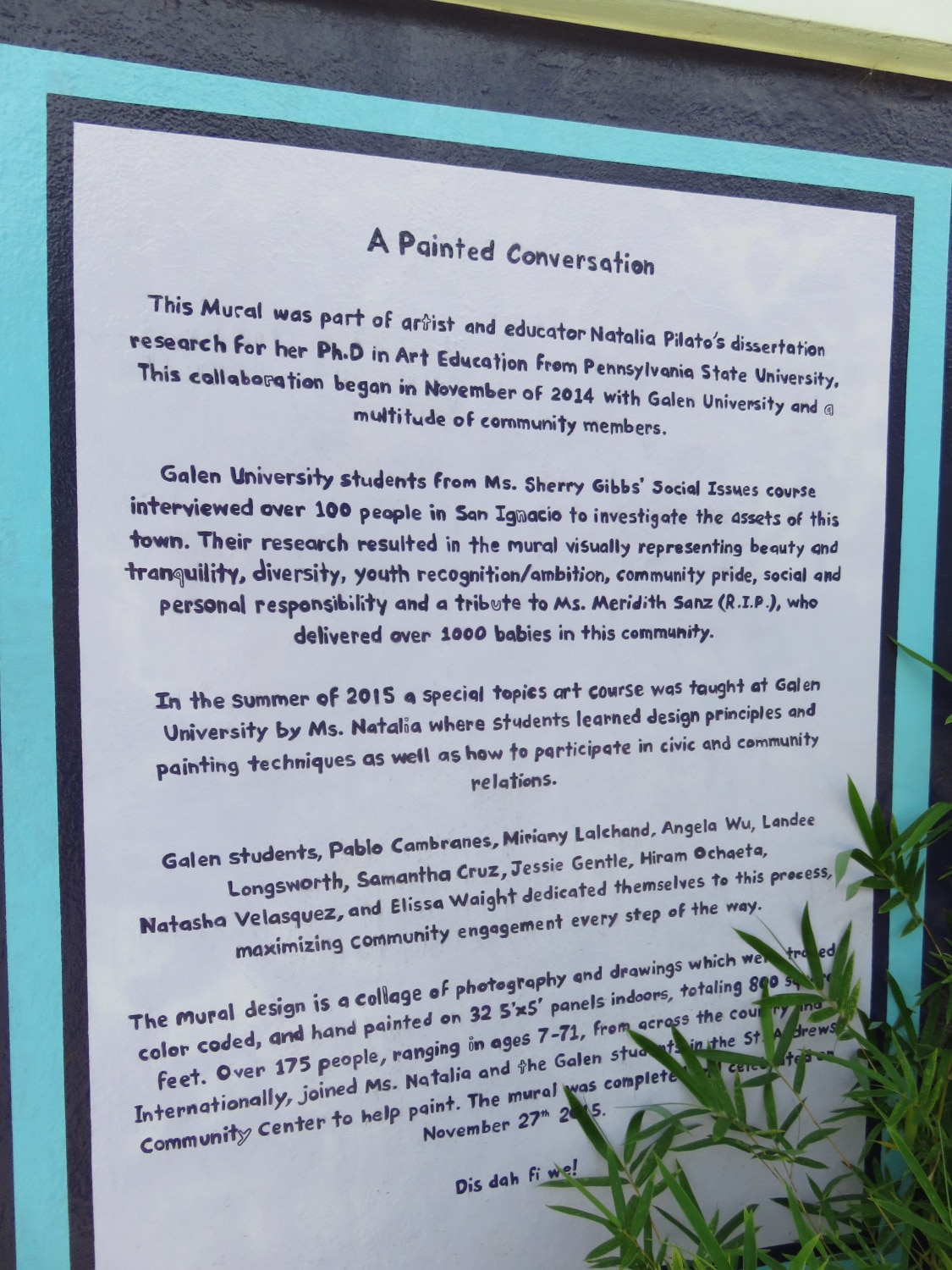 And just down Burns Ave, the Chaa Creek office…
And Guava Limb Cafe.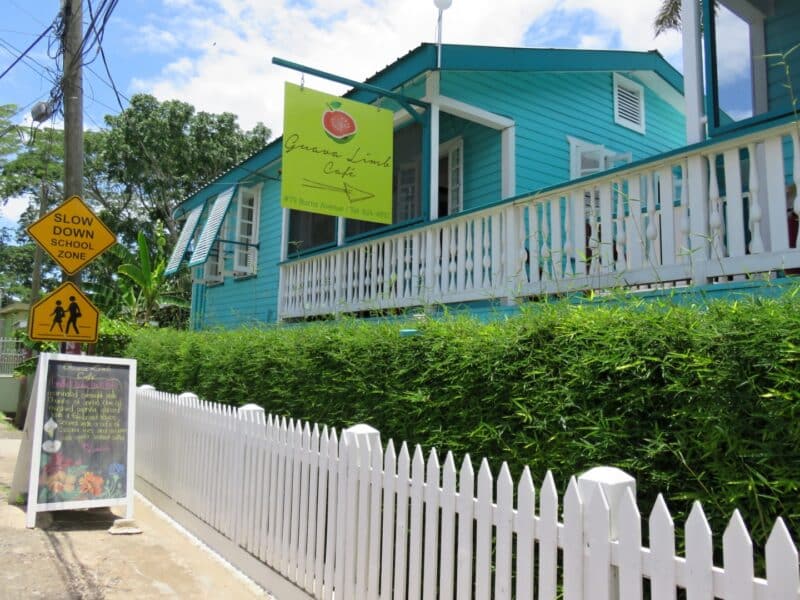 And the stunning new downstairs bar.  What's not to love?
I'm obsessed with a few pieces of art work upstairs…this little girl being #1.  I'll call her the girl in blue.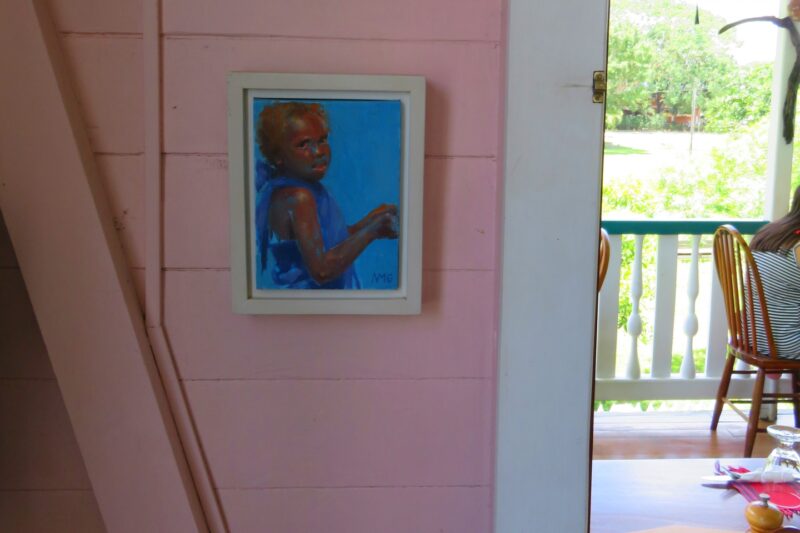 Time to sit down and order…perhaps do a bit of blogging and then off to…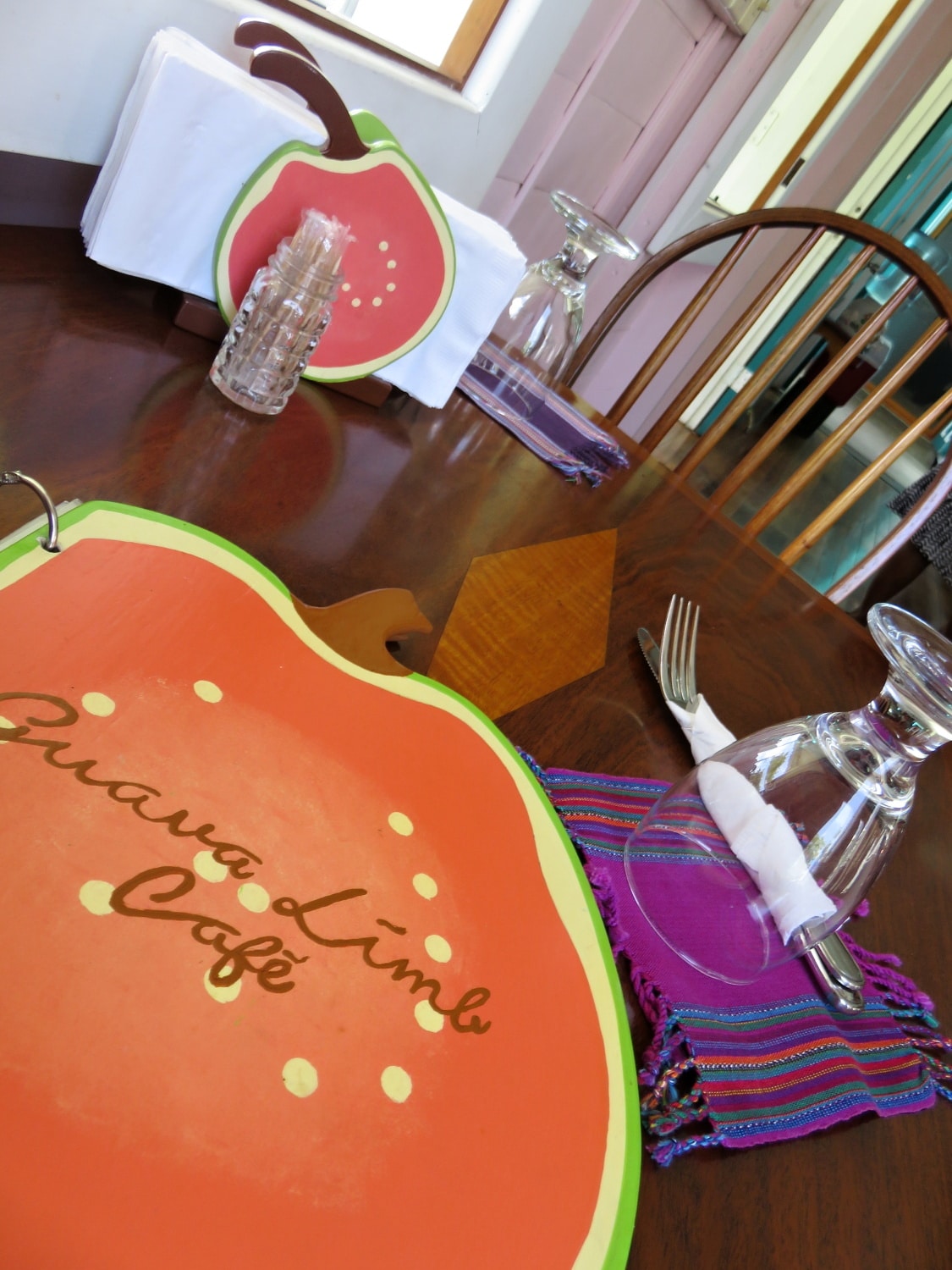 ….KIDS CAMP!