San Ignacio, Cayo, Belize: The Changes, The Restaurants and My Guesthouse
San Ignacio is a central hub for travelers crossing Belize – from the Cayes, from Tikal Maya Site in Guatemala.  It's THE central kick-off spot for "jungle activities" – caving, cave tubing, zip lining, hiking, and more.
I haven't walked through the town that slopes down a steep hill to the Macal River in almost exactly a year – and again, there have been quite a few changes.
I'm going to start with all the new murals in town.  They are absolutely gorgeous.  What a great way to give a fresh new look to the whole town.
These are SO gorgeous and WOULD make fantastic t-shirts.
It's worth a trip to just admire the details.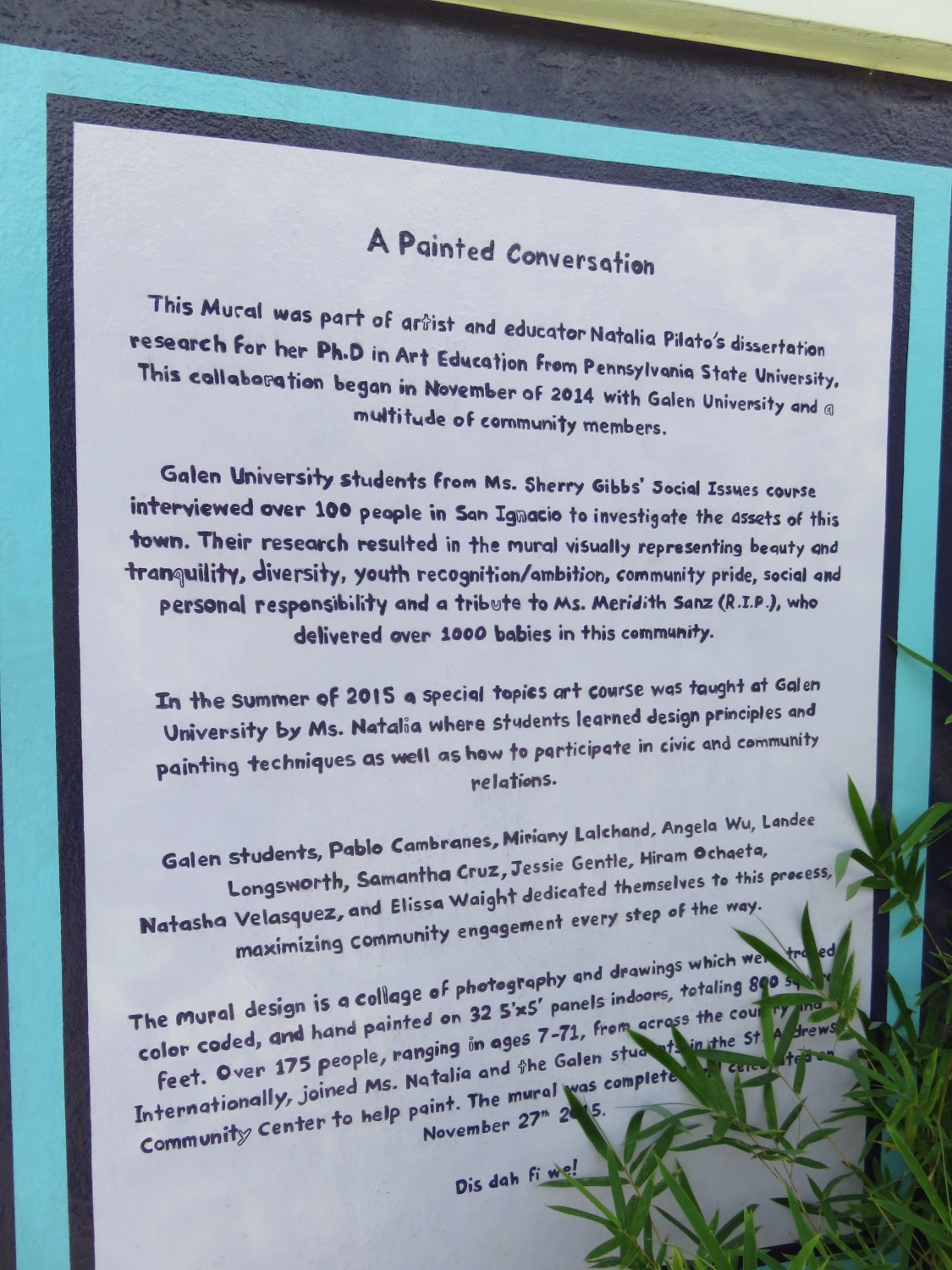 And right in the very middle of town.
And then this one…
I love it.
The Welcome Center area has seen big changes.  Restaurant Fuego has closed.  The beautiful Treatery is now a burger joint.
A Yogurt Shop is coming…
Another surprise close is the super popular Mr. Greedy's Pizza.  They had moved off the main avenue (Burns Ave.) which is now a pedestrian only zone…
Burns Ave. on a very quiet Sunday afternoon.
to a much bigger spot and are now closed.
But let's focus on the great spots…like Guava Limb!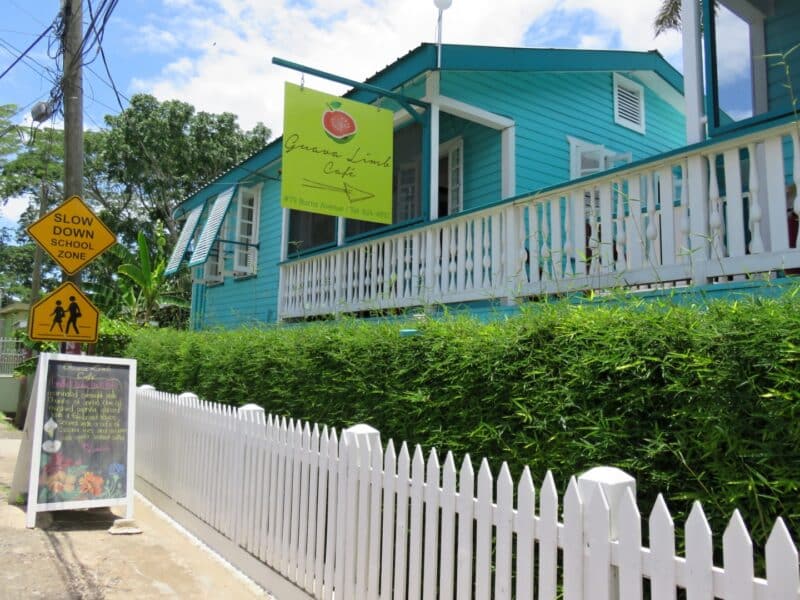 And the new bar.
And this tiny new restaurant that is supposed to be FABULOUS.  I plan to try it next week.
It just happens to be right next door to the DEEEElicious Ice Cream Shoppe.  The same place that makes the ice cream for Cool Cone at the Truck Stop in San Pedro.
Nothing like a Chocolate Brownie Waffle Cone with hot fudge on a hot day.
I was staying at a spot that I always wanted to stay at.  No, no…not the Hyatt, the HI-ET.  How cool looking is this spot?
Literally like walking up into your families house…
In through the living room…and upstairs to my private room.

$25bzd to share a bathroom, $40bzd for my own.  Simple and clean.   And breezy with a turbo fan overhead.
I woke up early the next morning to eat breakfast at Pop's…one of the two best fry jacks in Belize.
The exterior and interior have changed COMPLETELY.  In 2013, it was a hole-in-the-wall diner with a long wait and tons of charge.
New look.  The size has doubled.   Much more IHOP.
But the chaya eggs and fry jacks?  SO DELICIOUS.  My first breakfast choice.  And now you don't need to wait for a seat.
A few more pictures and then I was on the bus.
Headed back to San Pedro.  But I will be back!  I am headed back to the Chiquibul Reserve and the Scarlet macaws this weekend.  This time, unplugged in my jungle hammock tent for five days!