The Most Charming Boutique Hotel in Placencia, Belize: Caribbean Beach Cabanas
I have very few skills when it comes to home renovation and crafty decor…but I can watch people who do for hours on end.  Stumble upon a marathon of HGTV's "Fixer Upper with Chip and Joanna Gaines" and I'll be locked in for an entire Sunday afternoon.
If you haven't seen the show- the hosts basically take $50,000 hovels in Waco, Texas and turn them into modern yet charming, chic yet homey dream houses while maintaining the original unique features of the shack.  It's pretty amazing and certainly mesmerizing.  By the end of each show, you kinda wish that Chip and Jo were your best friends.
So…I was pretty thrilled when I was down in Placencia Village to spend my last night at Caribbean Beach Cabanas (known to locals as CBC).  The owners, a young couple from Ohio, bought this GORGEOUS property a few years ago and turned it from a nice spot in a fabulous location to one of the most popular in Placencia.  For very good reason.
They've got skills!
A Fixer Upper right here in Belize.  They kept the spot small and intimate – each unit is it's very own cabana with unique features inside and out – but modernized CBC and made her completely beautiful.  Chip and JoJo would be very proud.
At the north end of the sidewalk, right in the village…here are some pictures of Caribbean Beach Cabanas.  You'll see why I plan to get back there very very soon.
My spot, Villa Playa, was just ahead.
I arrived around 2pm and the place was mostly full and IMMACULATE!  Not a sand out of place.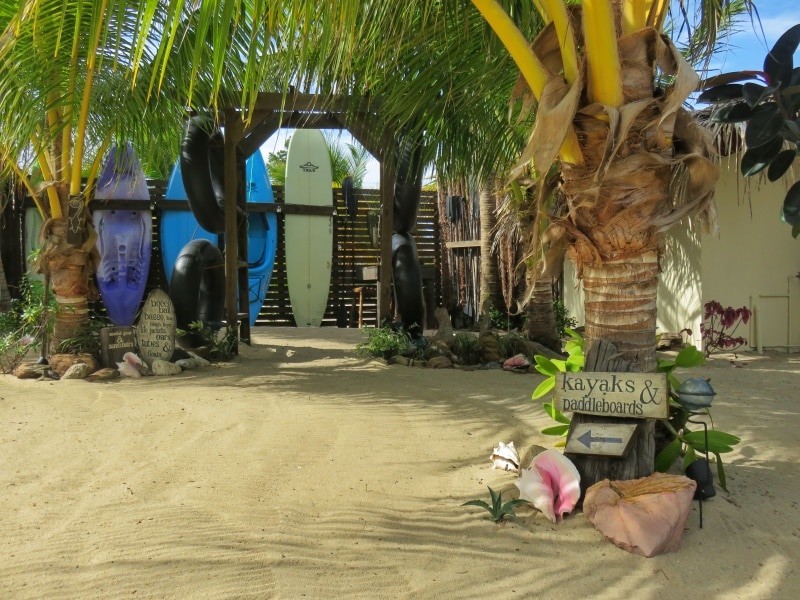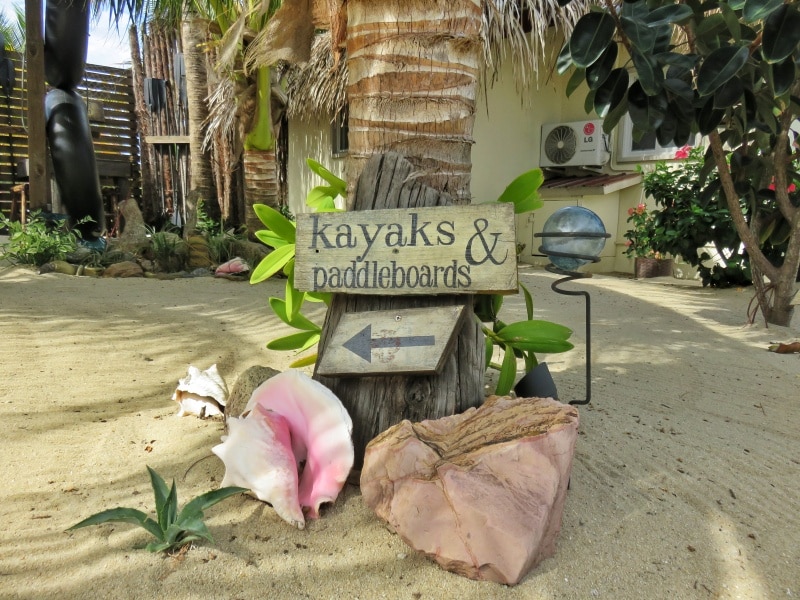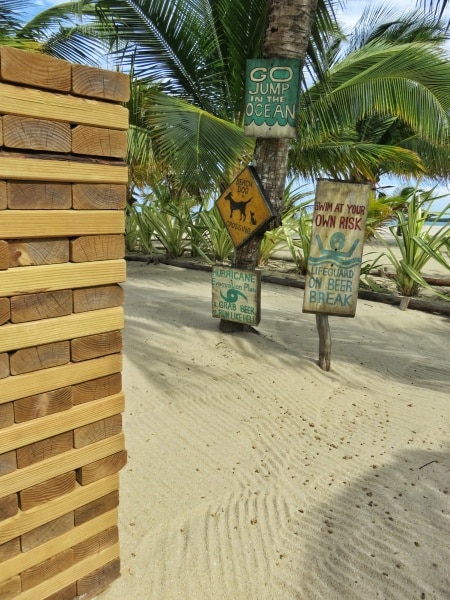 And down to the beach front cabanas….SO CUTE.
And look how wide the beach is!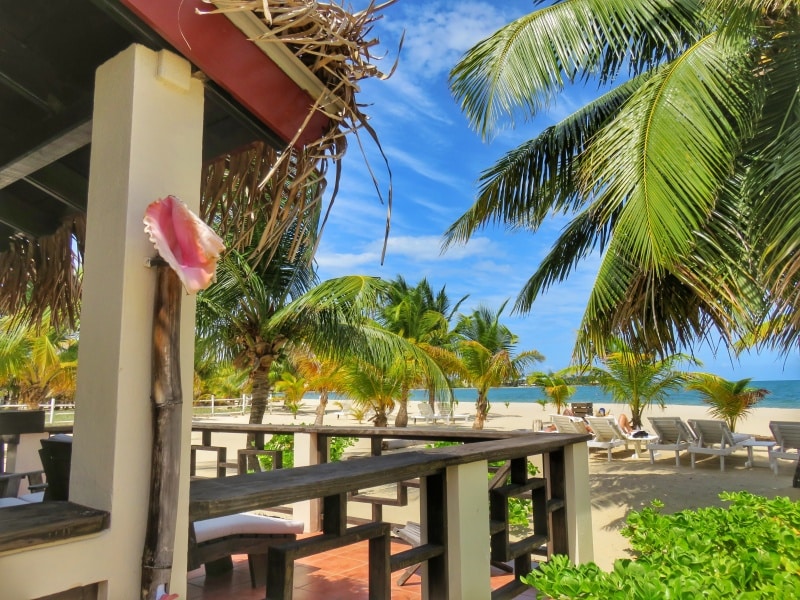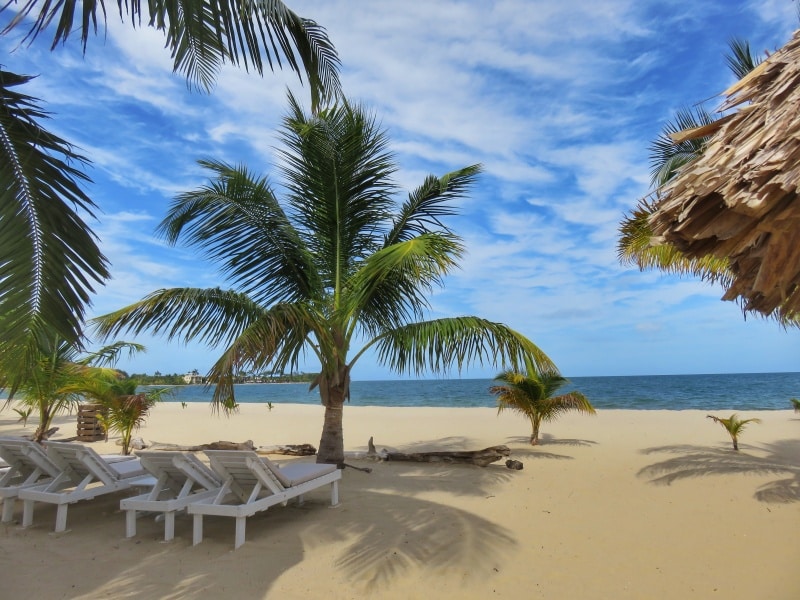 My villas' front porch.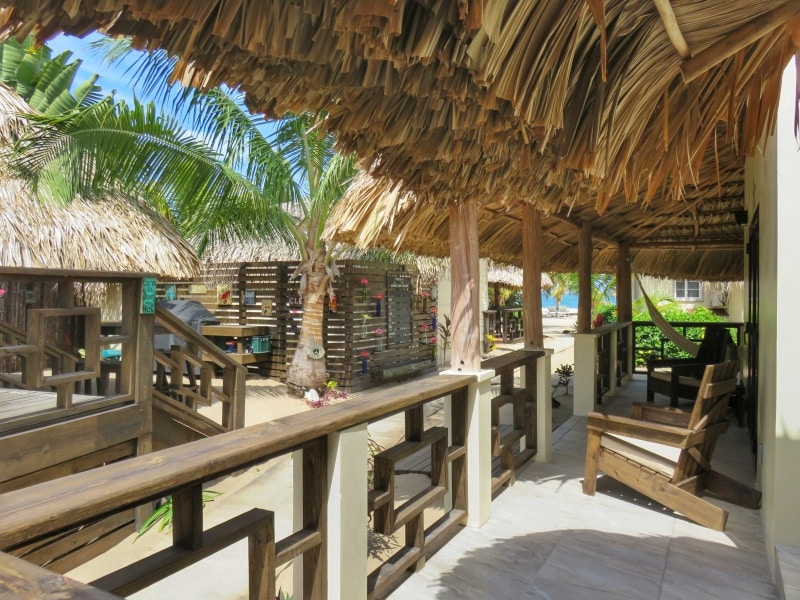 And the view from the roof deck and private sitting area.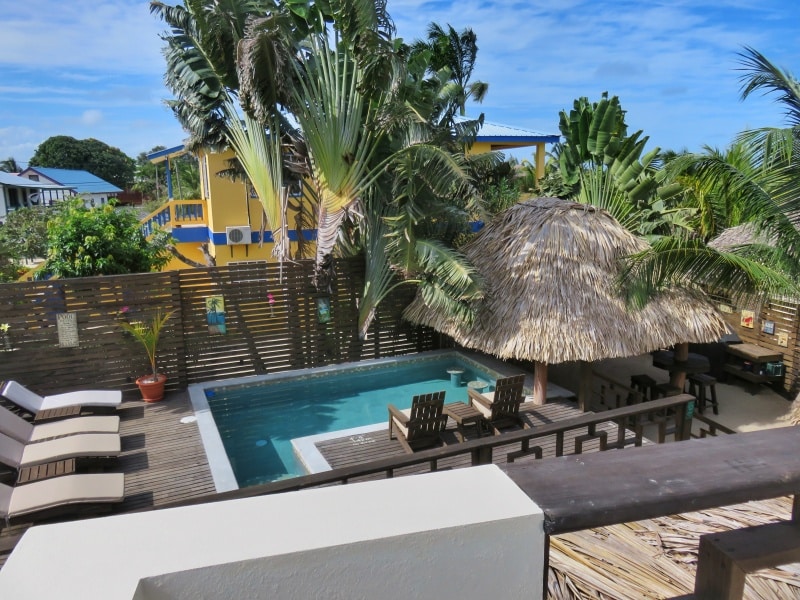 And then inside…a small kitchenette, a welcome basket with snacks, waters, a few gifts, lots of maps and information…a local phone with phone credit…HOW CUTE AND THOUGHTFUL!
And beautiful!  A note from the managers, a bathrobe and beach towel…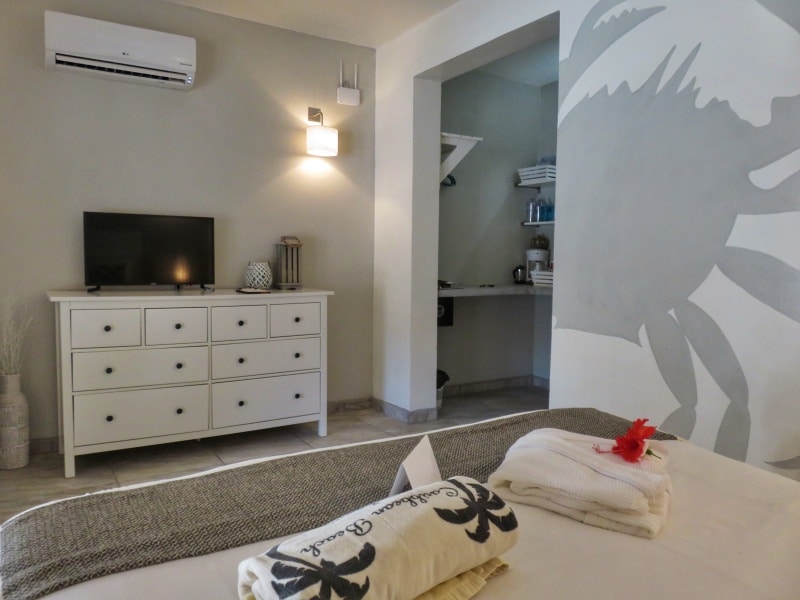 HONESTLY!  I need to go back to see the other villas.  One has this sitting porch!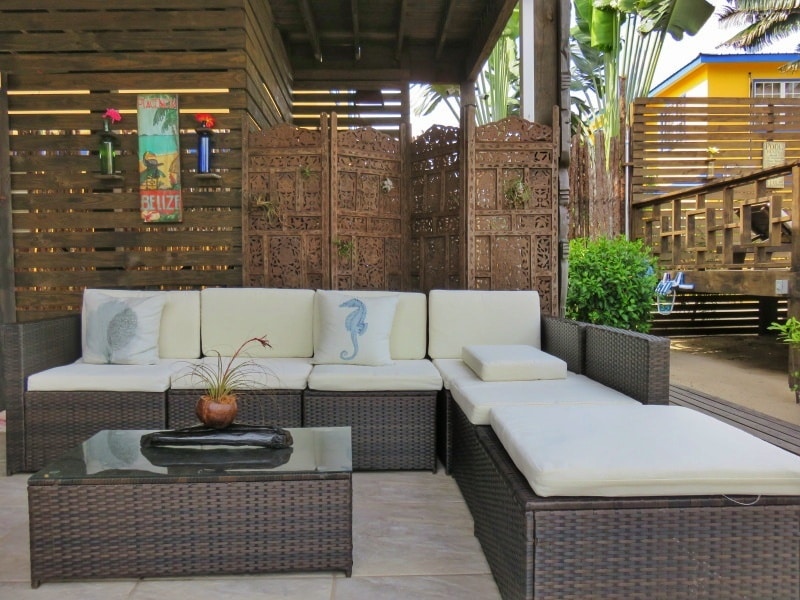 Take a look at their website.  Seriously…Chip and JoJo would be so proud.  And maybe it's no coincidence that the owners were featured on HGTV…though a different show.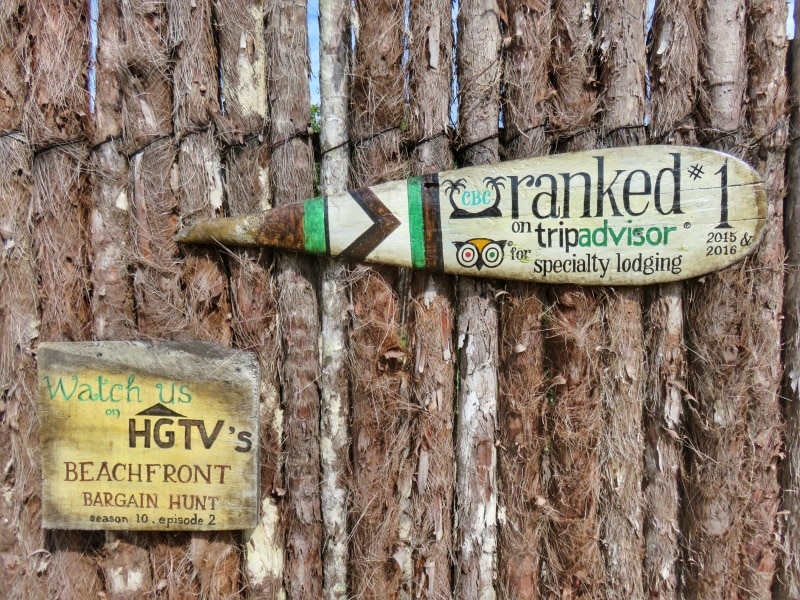 You can check it out here.
Placencia:  It's Un-BELIZE-Able –>  Dave and Laura are from Cleveland, Ohio and have been married for 5 years. They are both tired of the cold Midwest winters and are looking for a place where they can be outside more than two …
This place is crazy crazy cute.  And I'll definitely be back.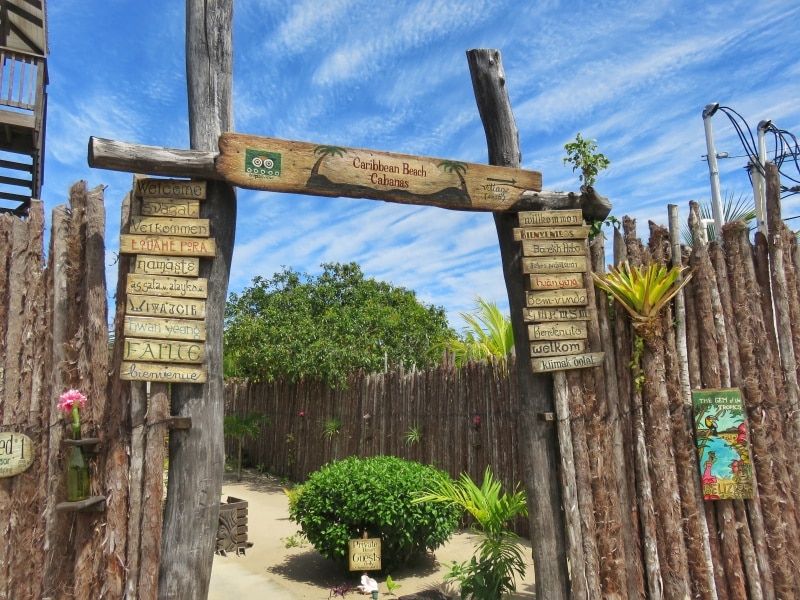 Dave and Laura also have a place on Ambergris Caye that looks fantastic.  Newly refurbished and cute-i-fied  – ready to rent.
Maybe these guys are working on a TV show…hmmm.  It's not a bad idea…