A Look Back at The Split on Caye Caulker, Belize
The small island of Caye Caulker was split in two by infamous Hurricane Hattie in 1961.   The storm also caused thousands of people to evacuate the then capital, Belize City.  Hattieville, now a village (and home to the Belize prison), was set up as a refugee camp for over 10,000 people.
Today, on Caye Caulker, there seems to be some disagreement about the Split's origins –  if a smaller passage was made larger by the hurricane or if it was man-made after the storm.
Either way, ever since I moved to Belize – and for many years before that – the beach area at the split has been a centerpiece for those living on and visiting Caye Caulker.  A place for swimming, enjoying the sun and sand, for water sports, for beer and music.  The main users were the many backpackers and international budget travelers, often people in their 20s, and the locals.  The Lazy Lizard Bar is probably the most visited in Belize.
A few years ago, some more significant changes started.  The long-time management of the famous Lazy Lizard bar was evicted and some major infrastructure changes started to occur.  The land was for sale and rumored to be sold.   Speculation swirled.  Would this public watering hole get closed off?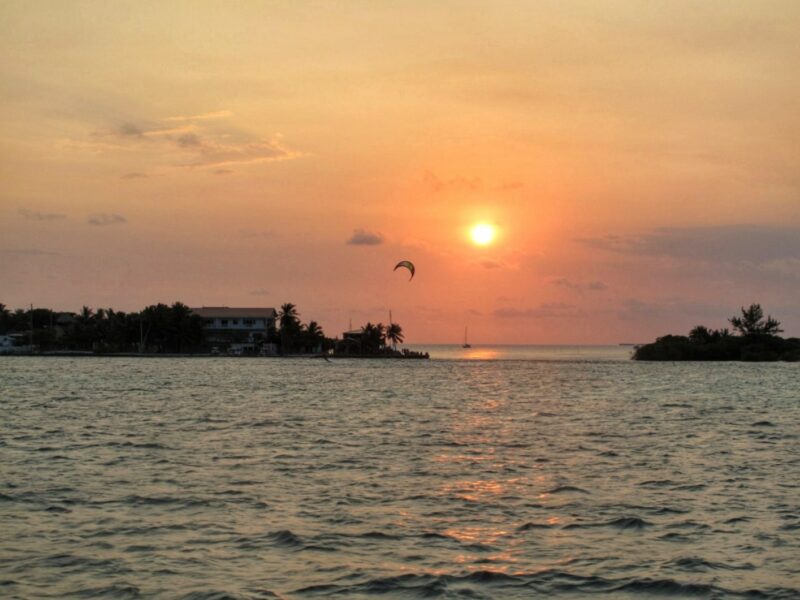 I visited and wrote a blog about my visit to the Split and the Lazy Lizard a few days ago.  It looks quite different.  Shiny and new – with a very different vibe.  Let me offer up a definition of the word that occurred to me last Thursday.
Gentrification:  Gentrification is a process of renovating a neighborhood or area so it conforms to middle class taste.  I always like to refer to the urban dictionary for definitions as well.   Here is their primary definition of the word Gentrification.
The Split now looks gorgeous.  But, on my brief visit this week, the local reggae and dancehall music was replaced by Kenny Chesney and Garth Brooks.  The crowds of young people and locals were now families and mid-aged American tourists.
Things seem different.  But, like I said, this was a 1 hour look around.
There are now some serious alternatives to hanging out at the Split.  There is the neighboring Sip N Dip with the hammocks, swings and reggae.  (Seen in lime green)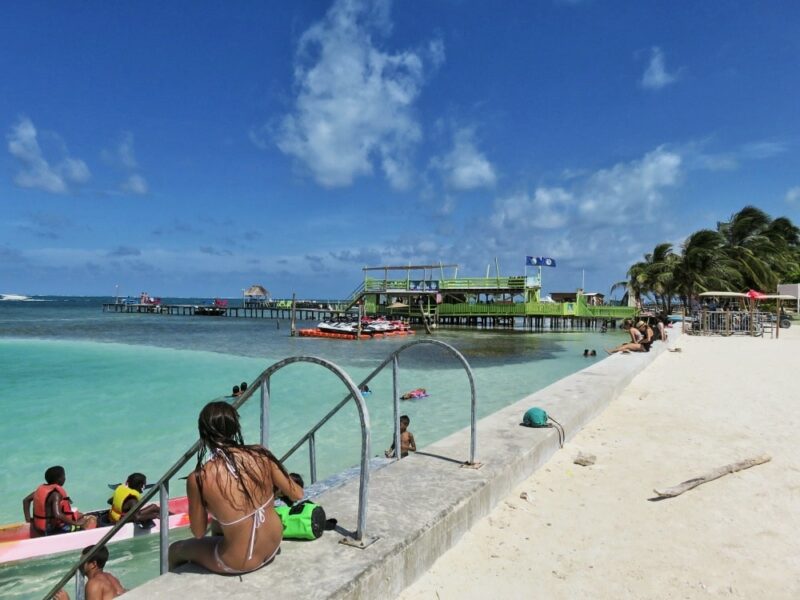 And just north, Koko King.   Check out this video.  I have to get over there for a day.
So let me just share some of my pictures over the years.  Here are some of my posts about visits to the split from the last six years.  The place is gorgeous and was gorgeous.  Take a look.
And here is a picture of the Split in 2005.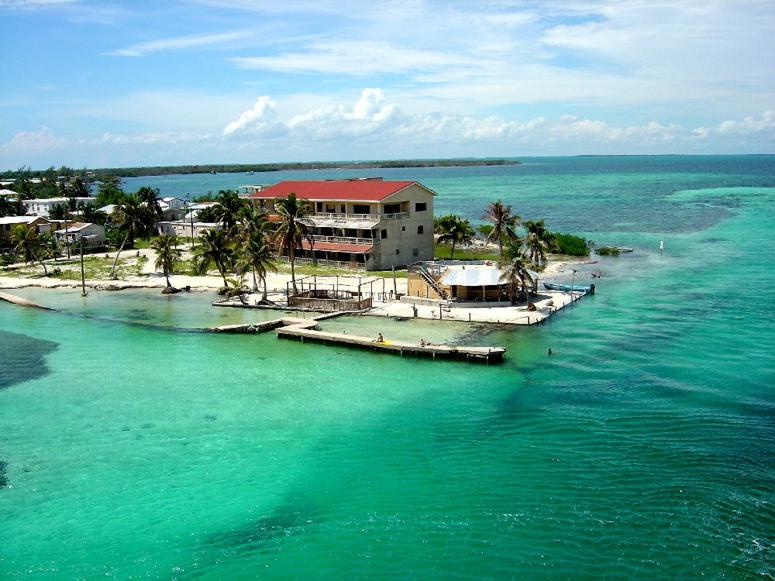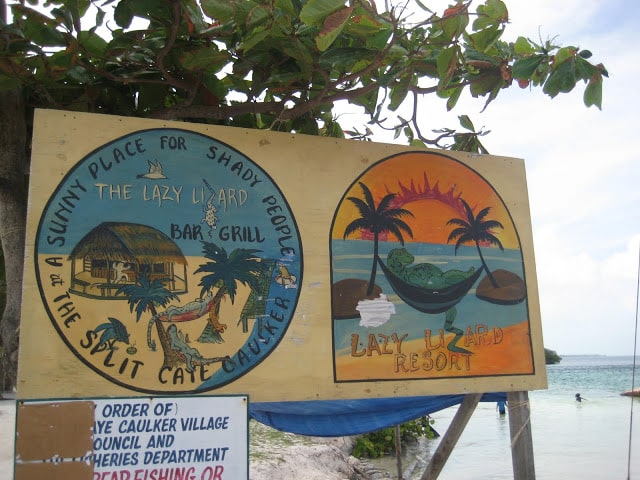 I am not sure what the Lazy Lizard Resort was – but I am finding reference to it in it the Panama Papers – the biggest financial data leak of offshore information ever.
Interesting…
Here is the view from the bar.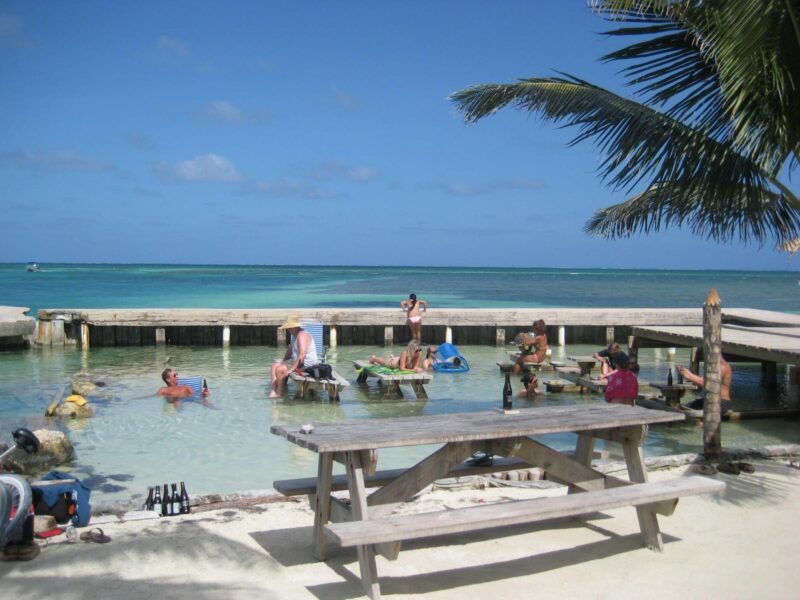 And in 2011, the reality show, the Bachelor was filmed in Belize.  Lots of non-disclosure agreements signed by 100s of people but I managed to pry a tiny tip from someone and I did my stake out – SUCCESSFULLY – on Caye Caulker.  That blog post had hundreds of thousands of viewers.
The massive staff of The Bachelor episode (over 50 people) had a big party at the Lazy Lizard later that week.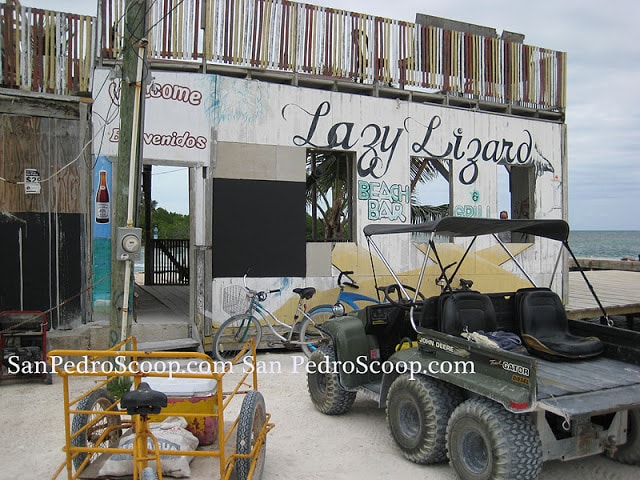 I attended Lobsterfest in Caye Caulker for the very first time – and declared it my favorite lobster festival.  The Split was PACKED for the event.
There was a (somewhat treacherous) pole for kids to climb out on.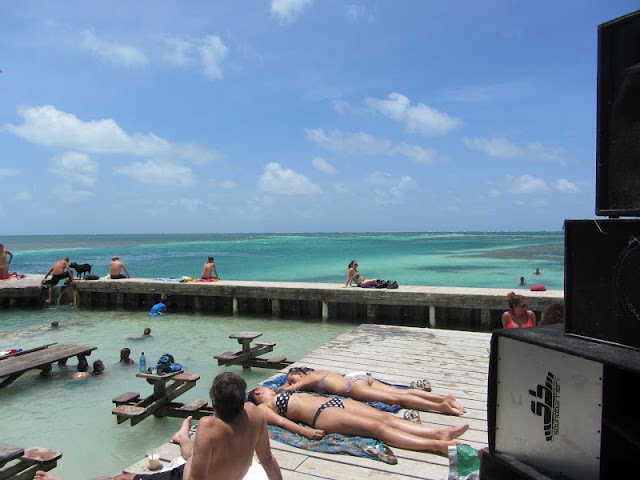 And the deep and fast flowing water was seriously eating away at the sand…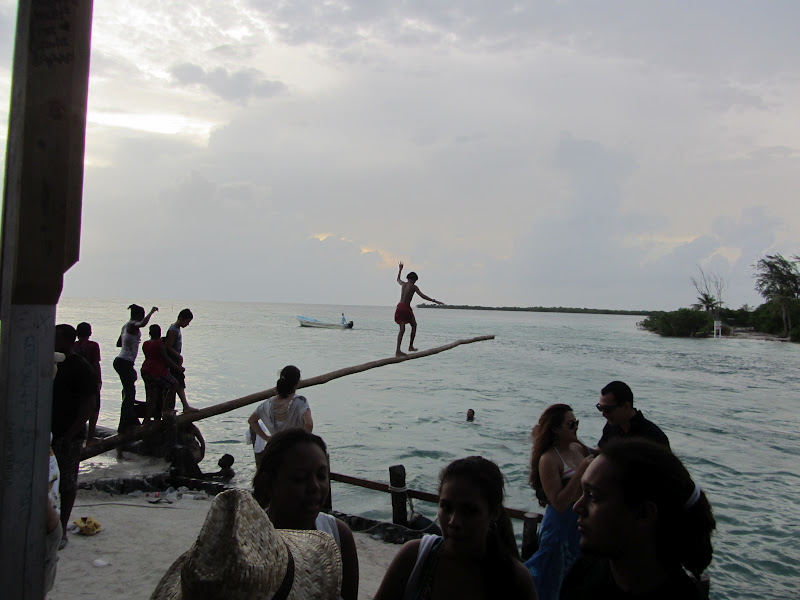 I went on a 3-part walk around Caye Caulker and took LOTS of pictures.  Part One, Part Two and Three.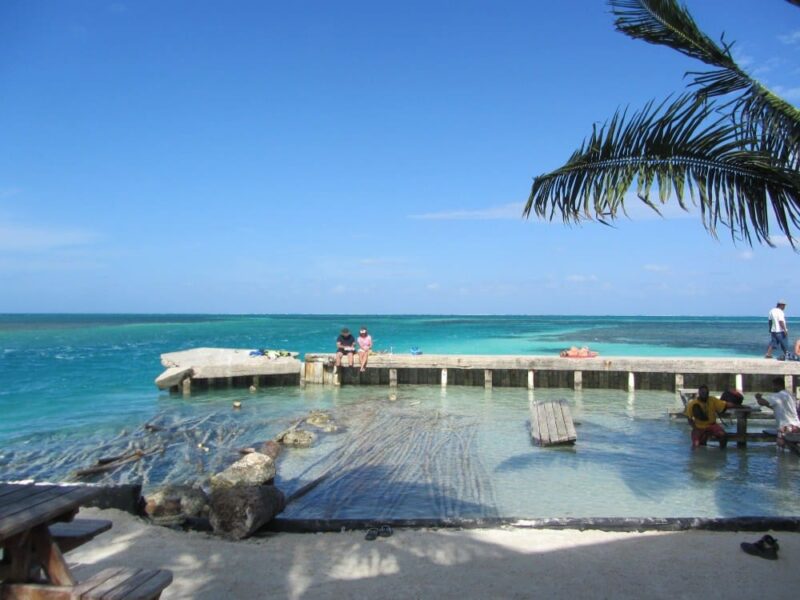 The wall was being re-enforced and a new deck was put up.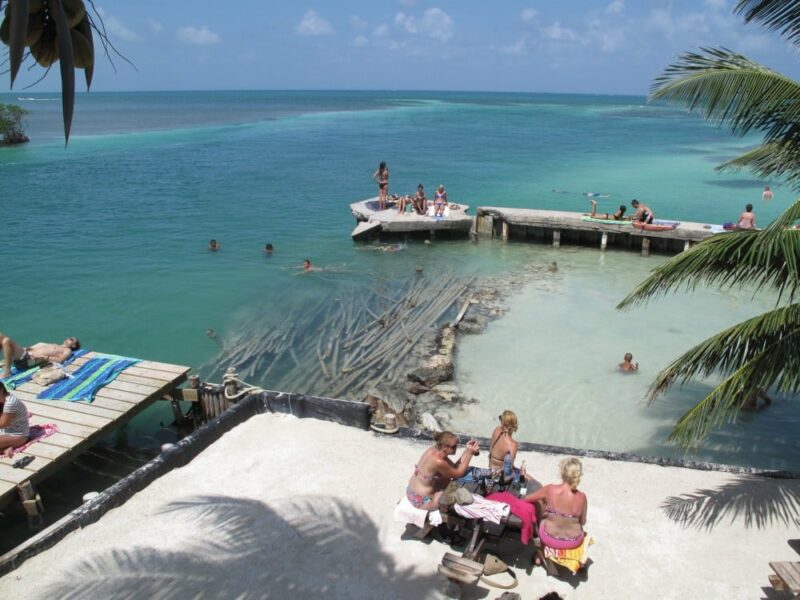 The Reggae Boat was still parked there.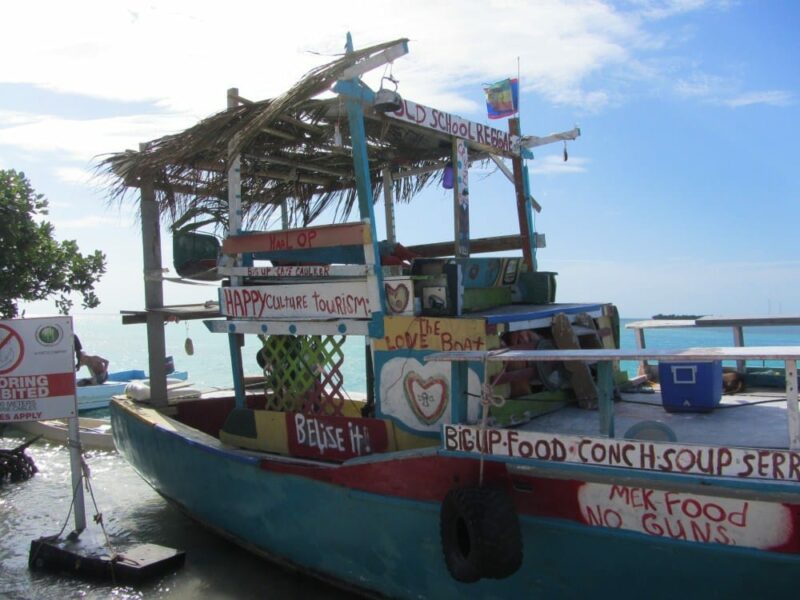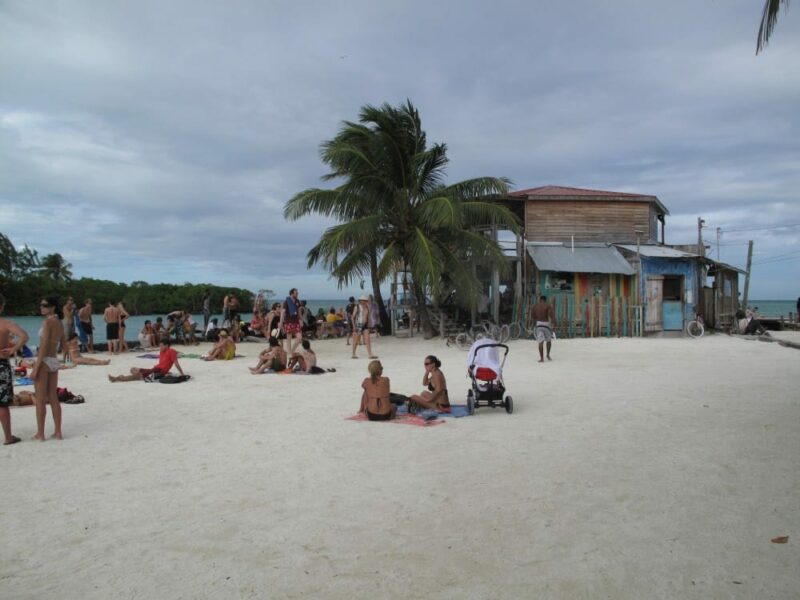 More docks…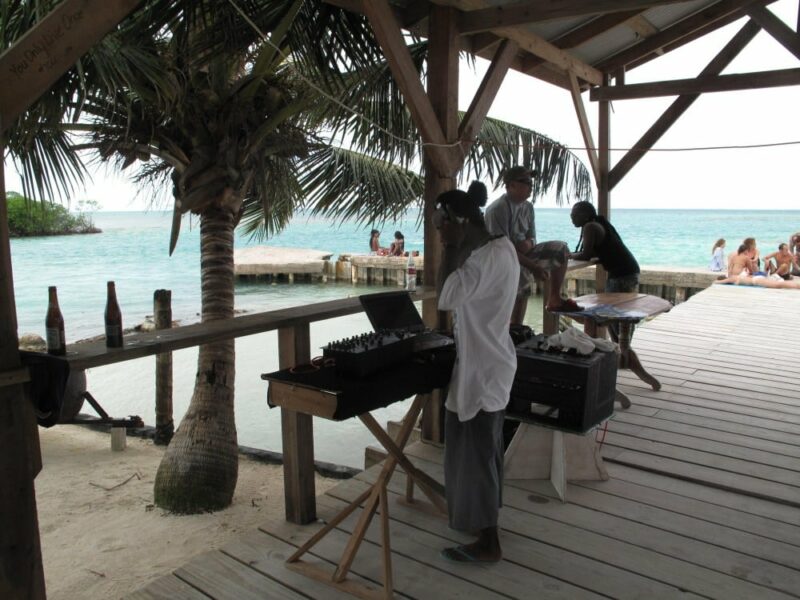 And on a sunnier day, Flyboarding!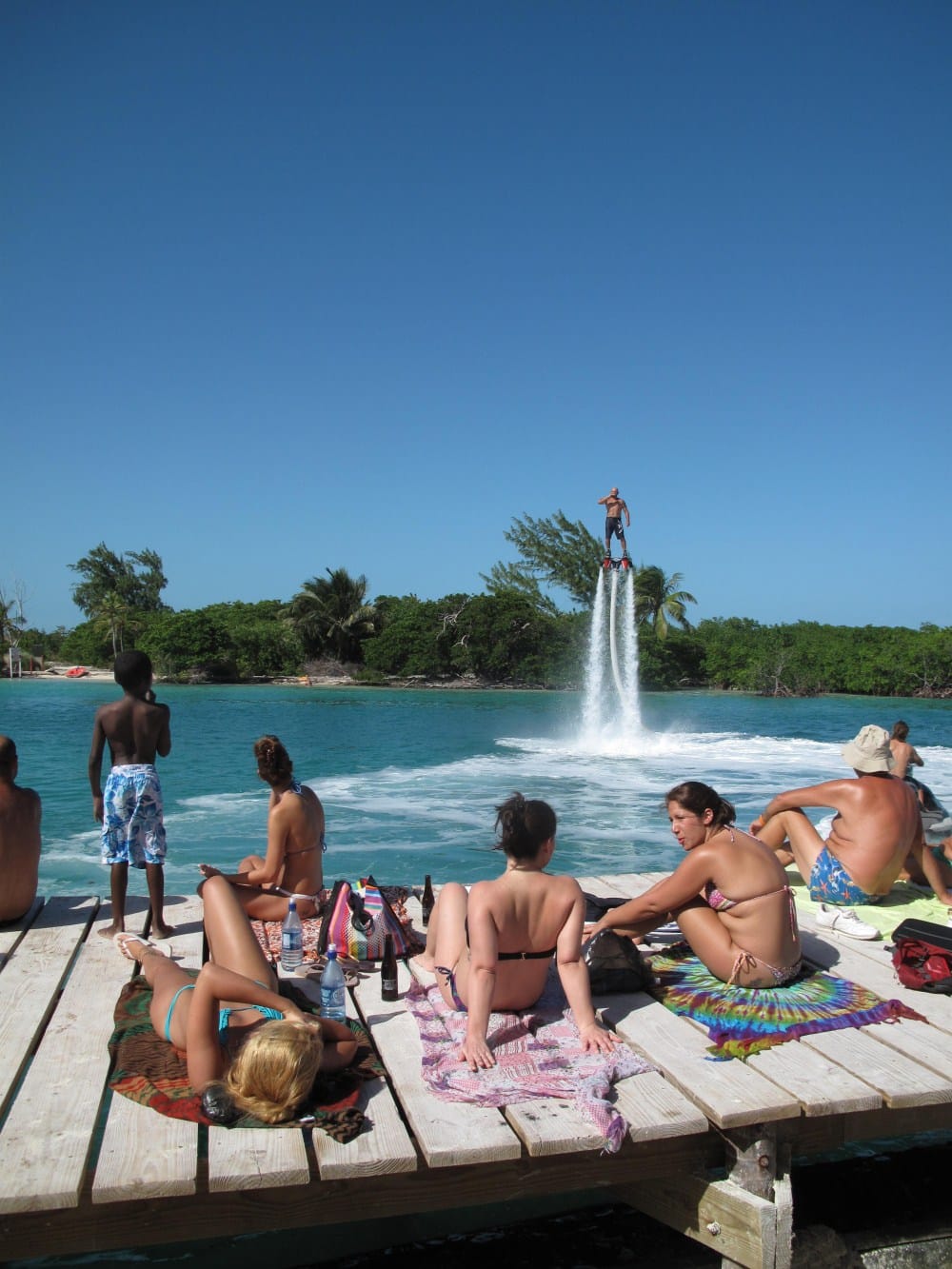 I think the end of the sea wall was sagging a bit more into the water.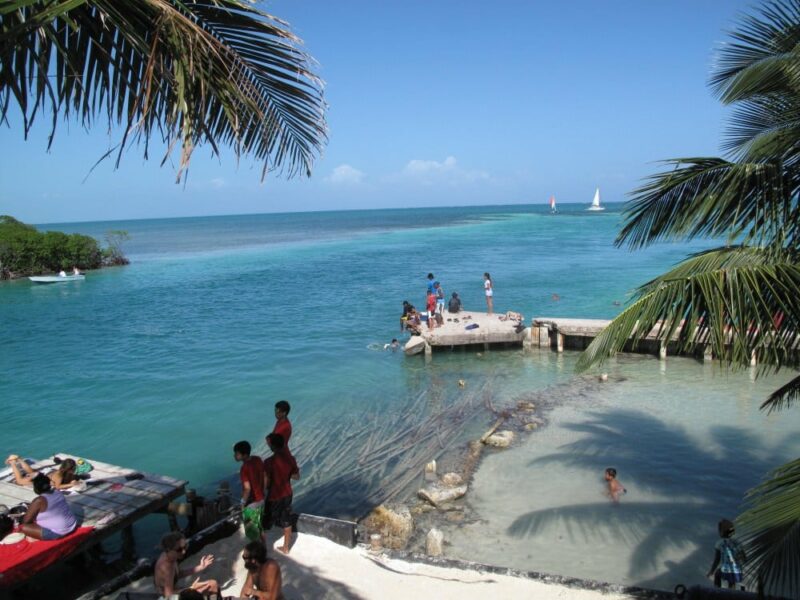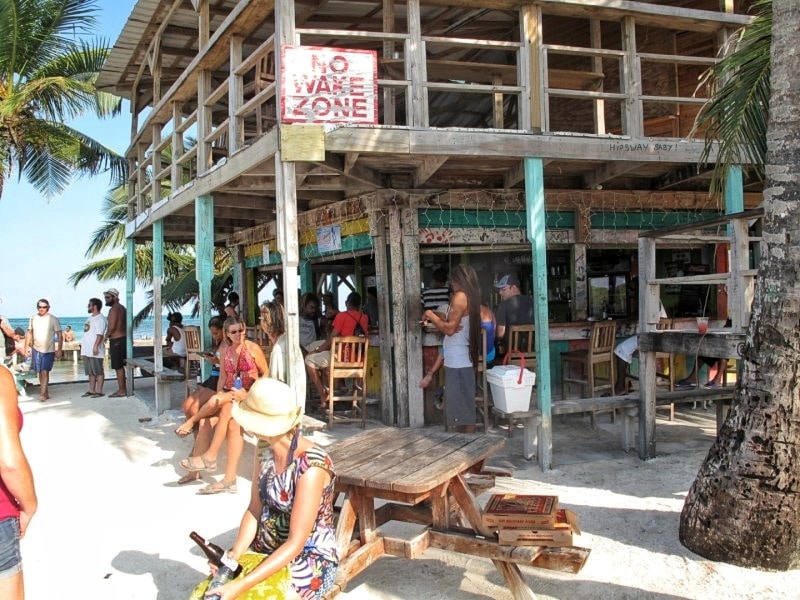 And a picture of the seawall along the edge – now it has been totally filled in.  Tons of sand.
There are lots more pictures in this post.
And Lobsterfest – always a scene!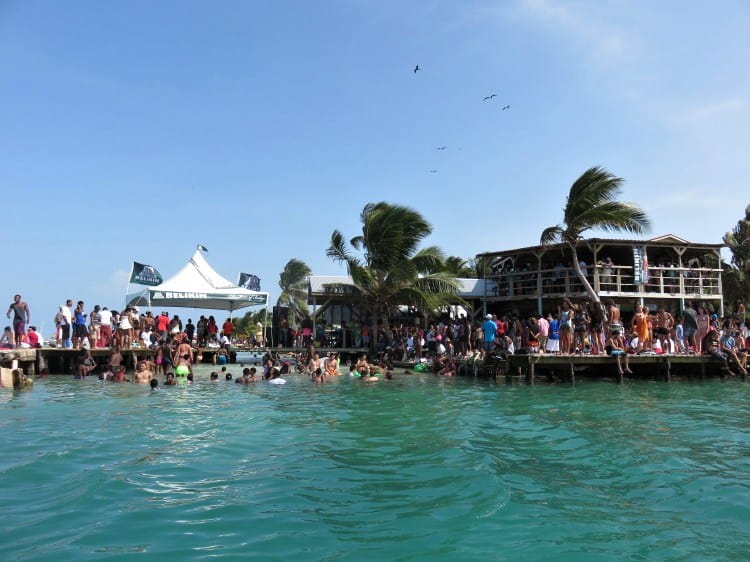 And then, in the fall of 2014, the lease was ended and the split closed.
There was a court case and then a Lazy Lizard with no Liquor License.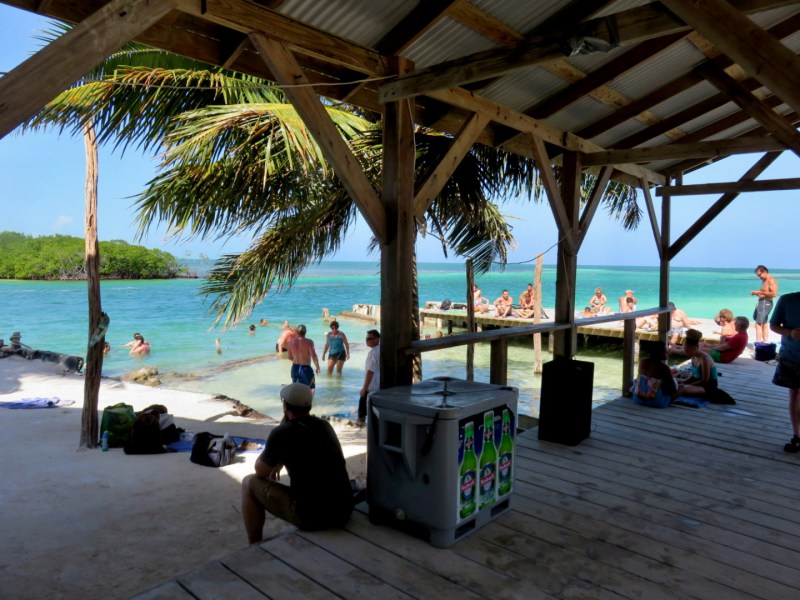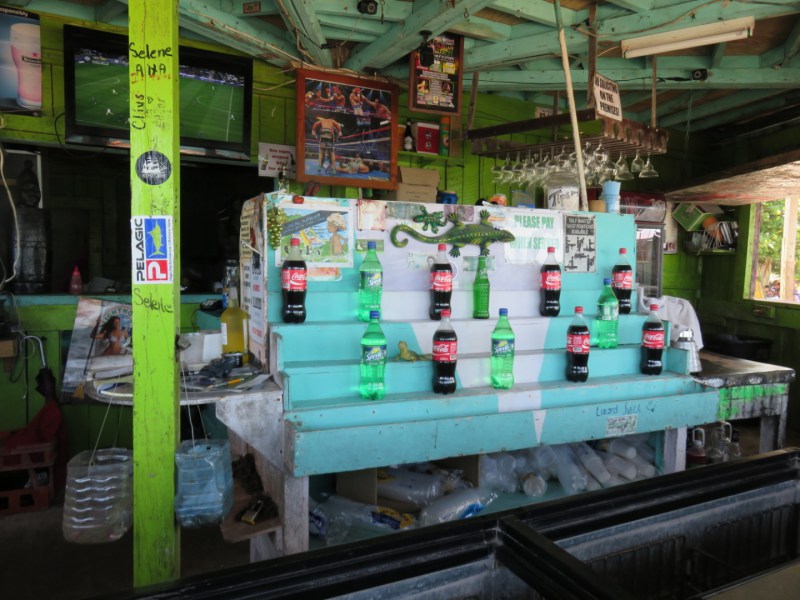 New management came in and the bar re-opened soon.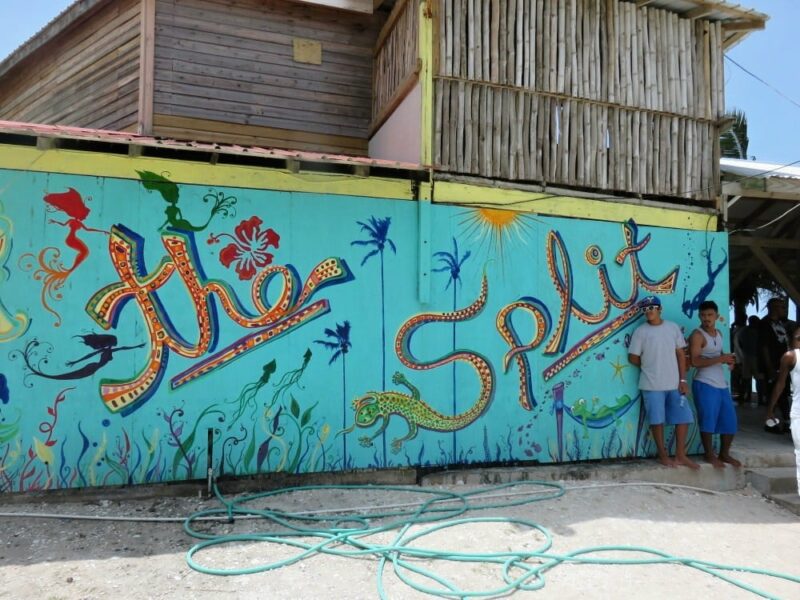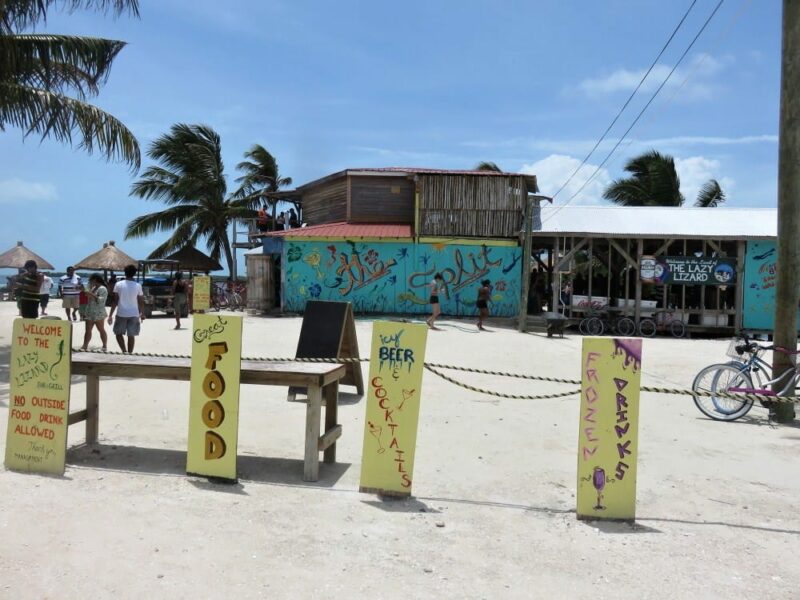 The seawall was being fortified and by the end of 2015, the large concrete building (hotel?  condos?) was being pulled down.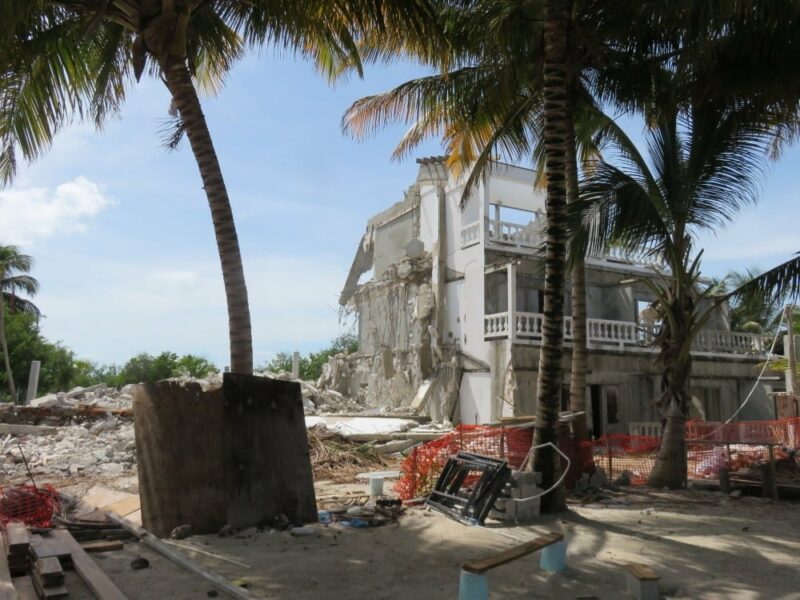 Space was being rented to new businesses…
Lots of changes and upgrades happening.  Which is a good thing…I think.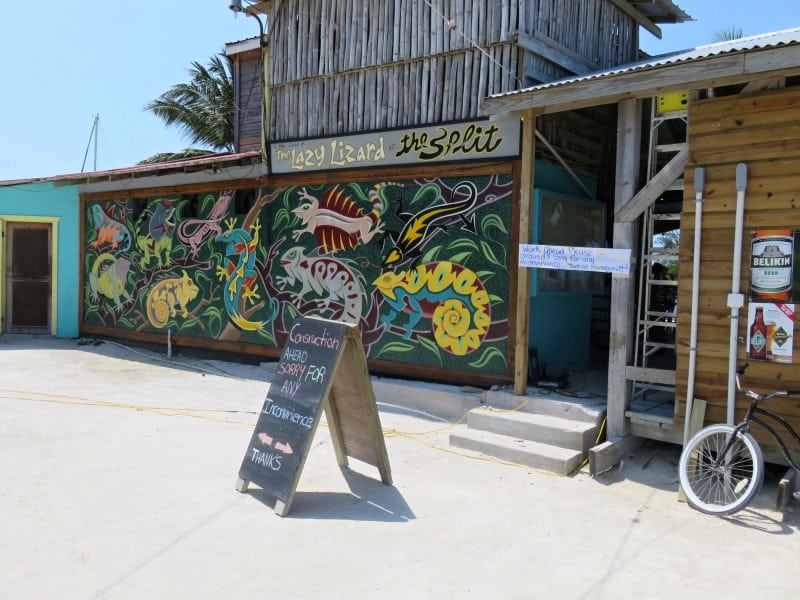 Upstairs was turned into a "bistro"…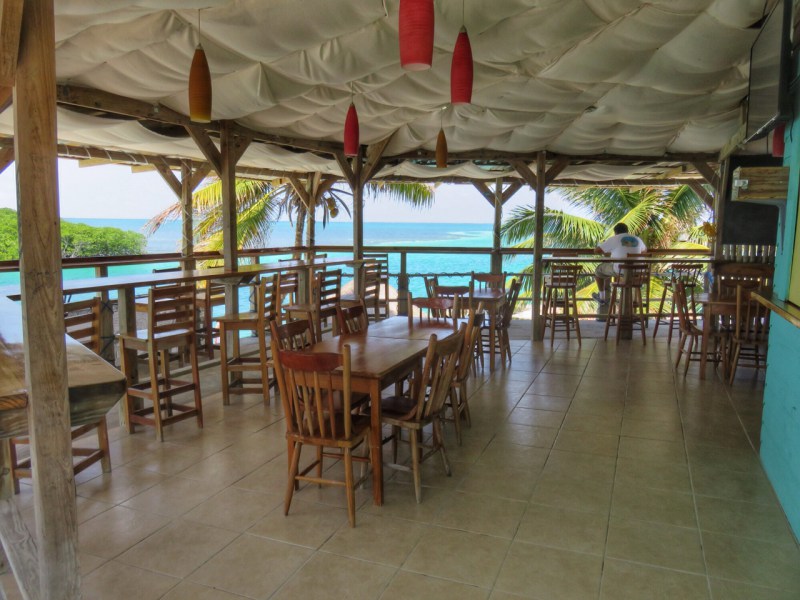 Hurricane Earl came in summer 2016 and did some serious damage.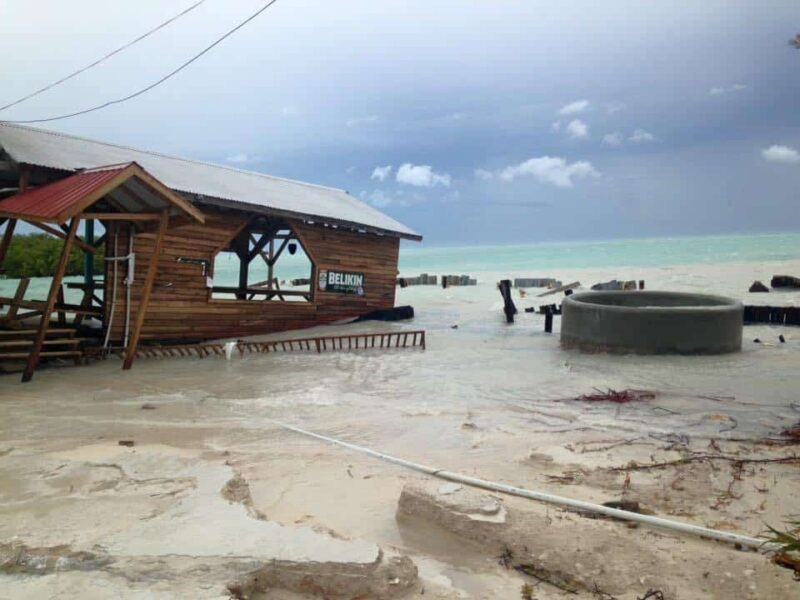 Can you believe that all of THIS was about a year ago?
And then by spring of 2017 major construction was underway…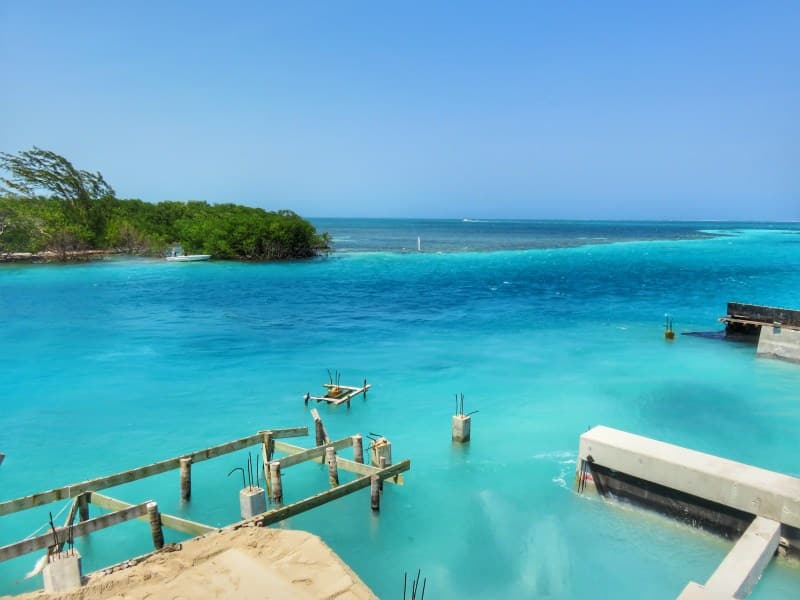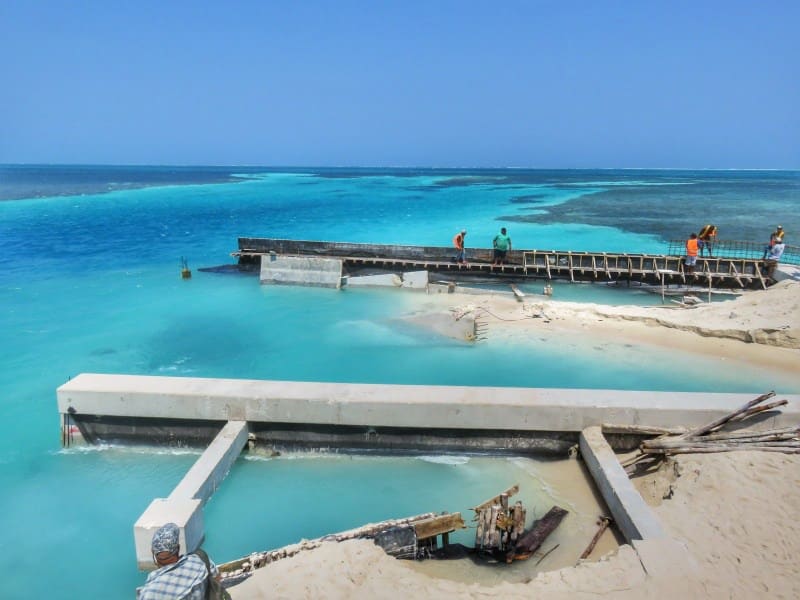 And a new mural – I loved them all.  Would be so great if they were saved somewhere.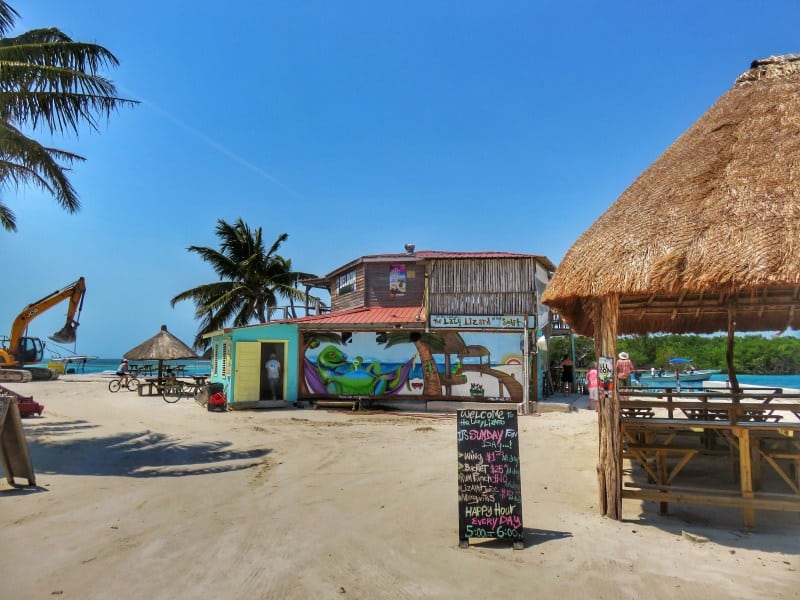 Things are looking gorgeous – on my most recent visit, the concrete building was gone, the sea walls, pristine, all white sand and clear swimming area.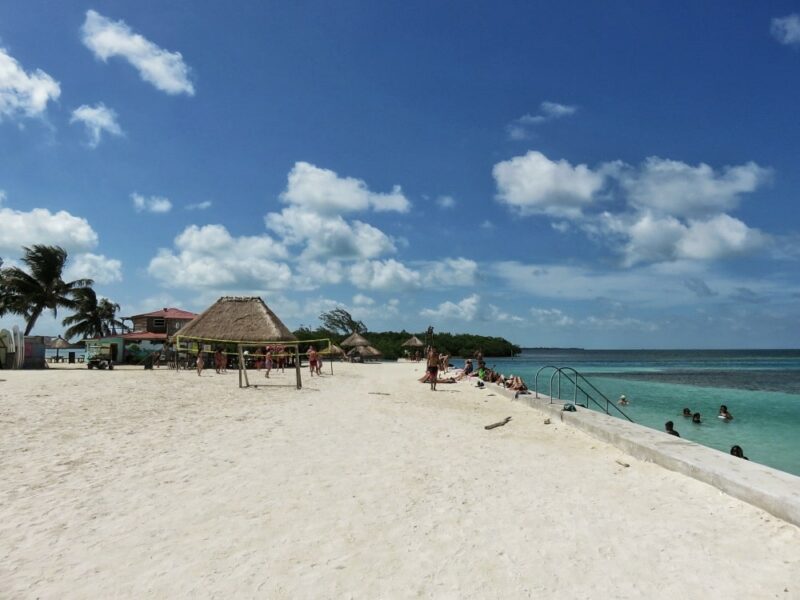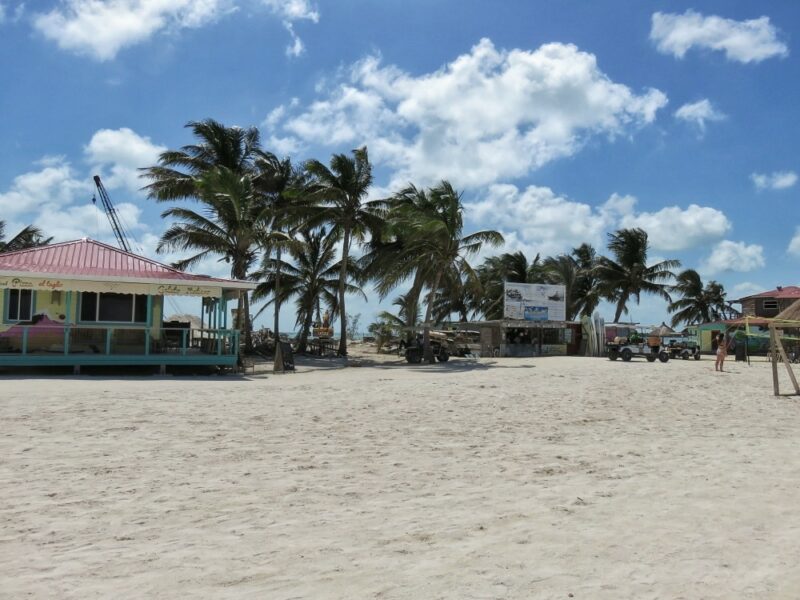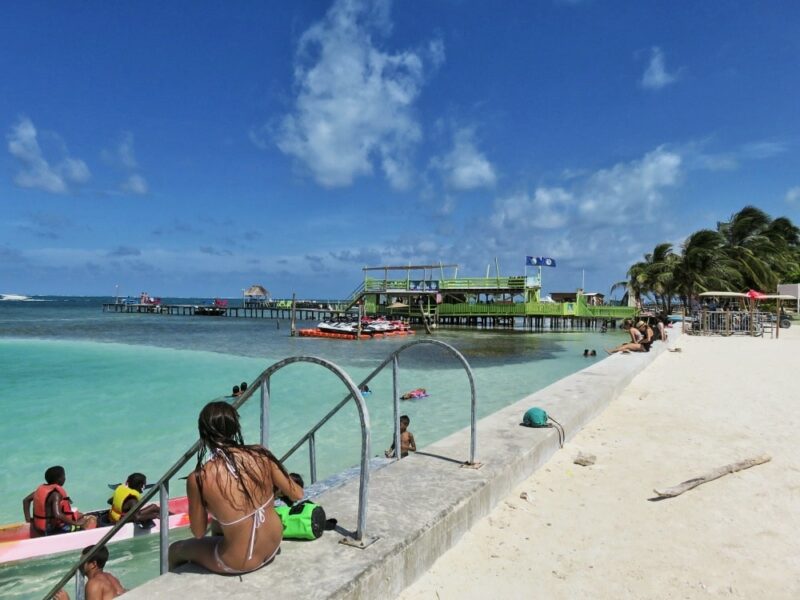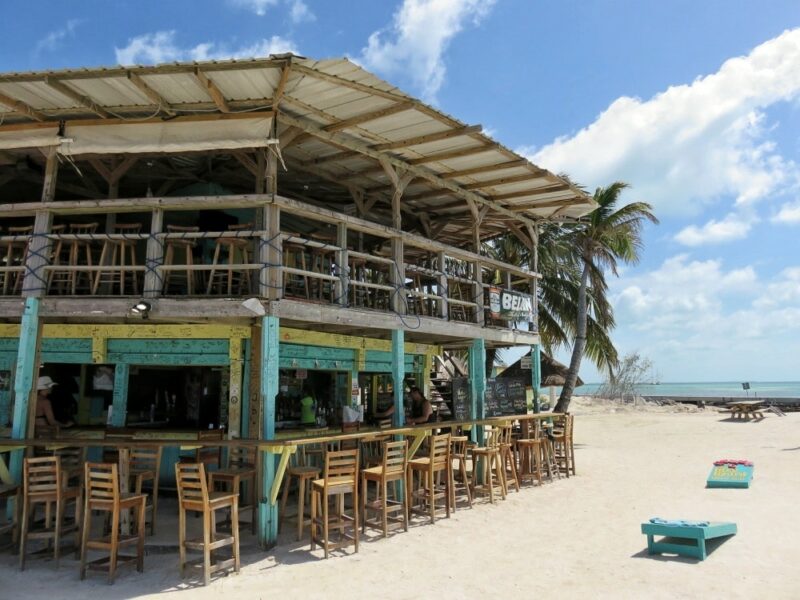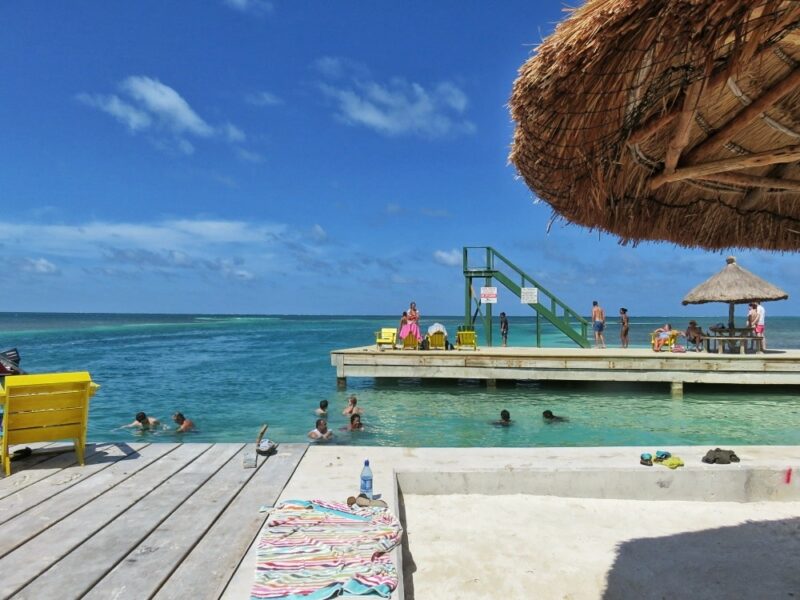 The only thing that makes me antsy is this:  lots of money was put into these upgrades…lots.  Does that mean that there will be MAJOR changes to Caye Caulker's most known site?  Probably.
Uncertainty makes me antsy.