A Walk Around Gorgeous Caye Caulker, Belize
Caye Caulker is an easy affordable water taxi ride from San Pedro, Belize.  25 minutes and you are walking down the center of a sand road lined with coconut trees…passing pastel wooden buildings, locals grilling lobster and that gorgeous sea view.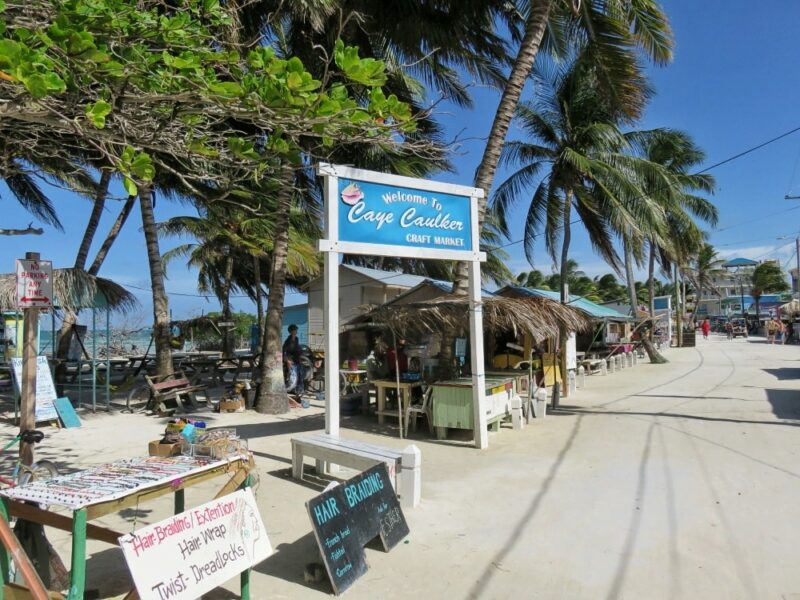 I don't make it over there enough.  The last time, in April of this year, I discovered some new things – like huge tarpon and tiny sea horse and changed at the famous Split in the caye.  
I visited them yesterday too.
This time we ate lunch and wandered around.  Caye Caulker is looking cleanly scrubbed…parts almost gentrified.  But I'll get to my opinions at a later date.
Here's what I saw and did yesterday.
Lunch at the Rainbow Grill – there was quite a crowd there…many of the catamaran and tour boats parked outside were from Ambergris Caye.
And we waited for a while.  Over an hour to get food.
They have some really nice crafts on display.  I love the coconut piggy banks.
And then down to the Split.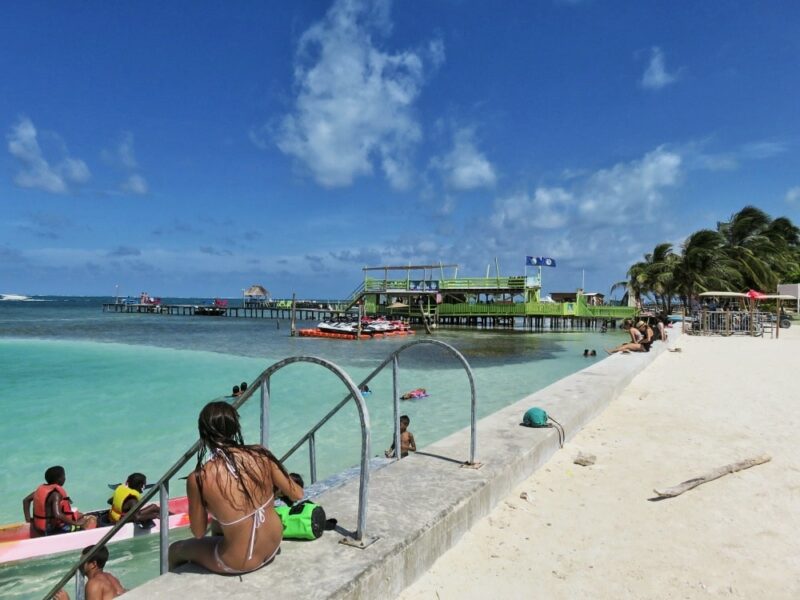 And then on the way out…I love this sign.  Best surf and turf sign ever.