24 Hours at Las Terrazas Residences and Resort – I Could Get Used to This….
Last week I embarked on one of my favorite tasks.  Visit a beautiful resort just a few miles from my home – to glean an inside look at a property that I pass almost every day.  A luxurious stay-cation on my favorite island in the world.
My charge:  Spend the night…walking on the beach, testing out the beds, coffee and breakfast by the pool, using one-too-many uber-plush white towels after a long bath…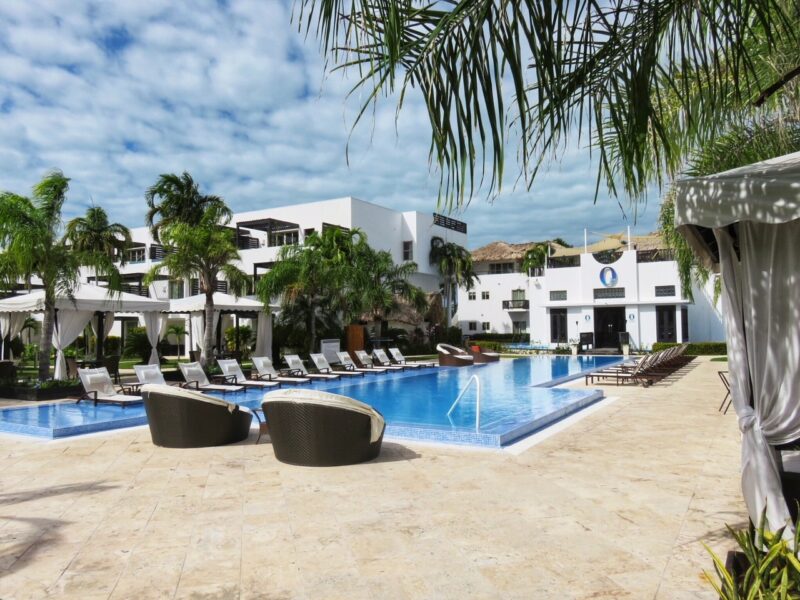 …take photos and write about it.
Here it goes.
The gorgeous Las Terrazas Resort, best known for THE most chic pool, invited me for a visit.  And I happily obliged.  Located about 3.5 miles north of town…just where the paved road ends, Las Terrazas offers a wide swath of beach, a fabulous curving dock, a beautiful restaurant with indoor, outdoor and rooftop dining and spacious modern accommodations.
I love the palm trees, the tents and the circular loungers…it's almost like an posh desert oasis.  Until you see the gorgeous beach and sea just feet away…
Here are some photos of my 24 stint at the resort.  Perhaps next time, my fingers are crossed, I can convince them I need a few days to fully soak it all in.
I arrived in the early afternoon and was shown to a 2 bedroom villa – two MASSIVE bedrooms, 2 bathrooms, a HUGE tub, 2 terraces – one with a hot tub, a lounge area…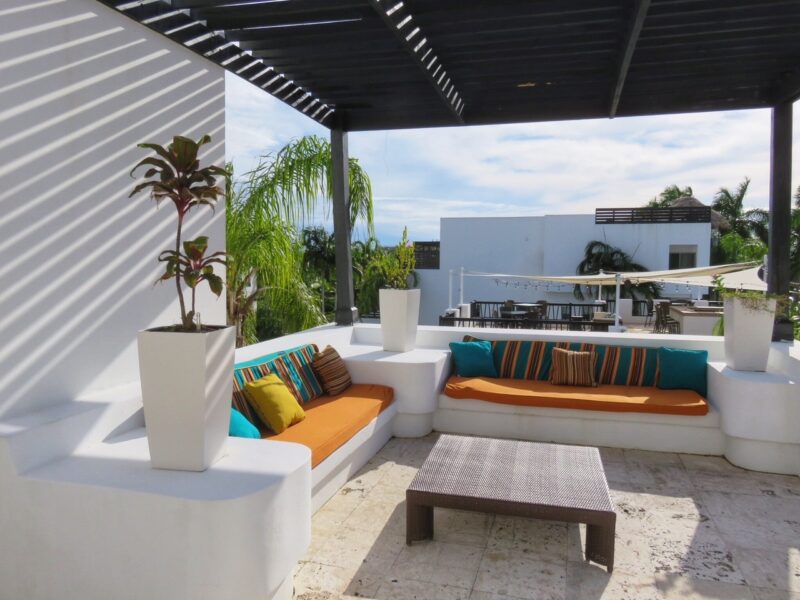 …and this view.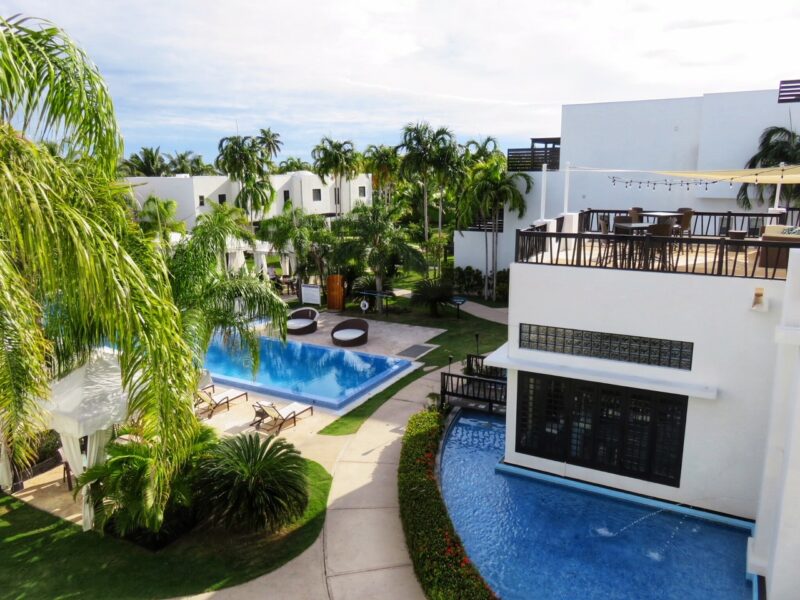 A dining room, VERY comfortable living room…
…a kitchen meant for cooking (or perhaps hiring a private chef – I bet the resort can make that happen), my beautiful bedroom suite with a HUGE walk-in closet, bathroom with deep deep soaking tub.  With garden view, some scented bath gel and numerous white towels, I could have spent a good deal of my time there.
There is something very decadent about heading onto your private sundeck in your bath robe.
I took far too many pictures of the pool but it is just that pretty.  On an island filled with pretty things.
And then down to the beach.
The view from one of the seafront homes.
A walk out on the curving, two storied dock.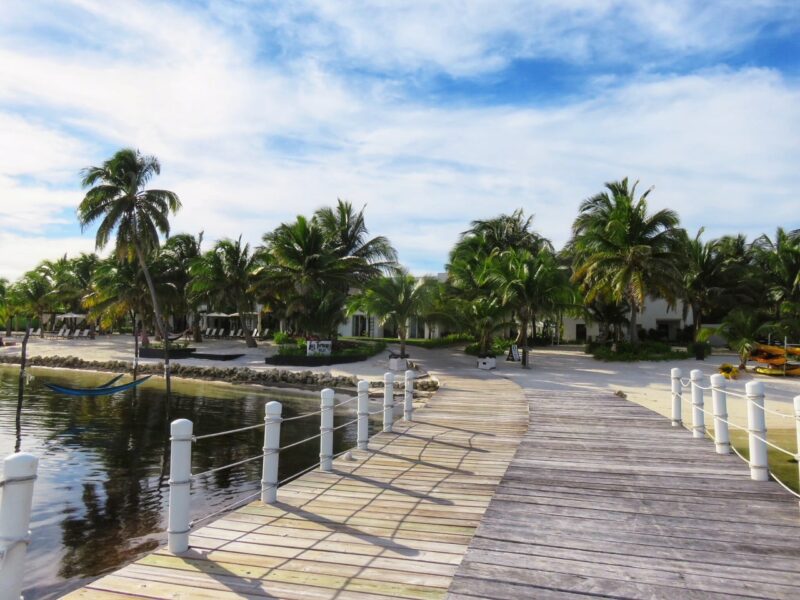 The beach looking north…
Sunrise…
And later that day.
Again at sunrise…the dock and the hammocks.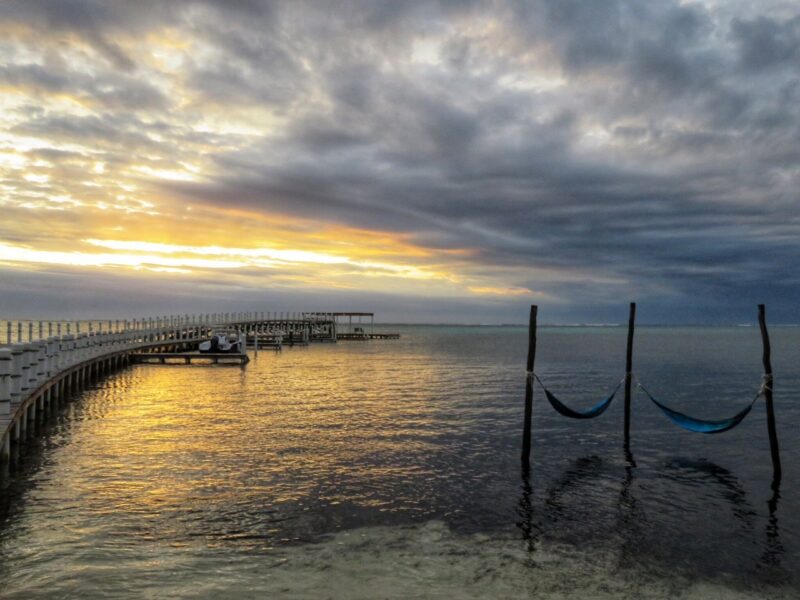 And this swing set made for photos.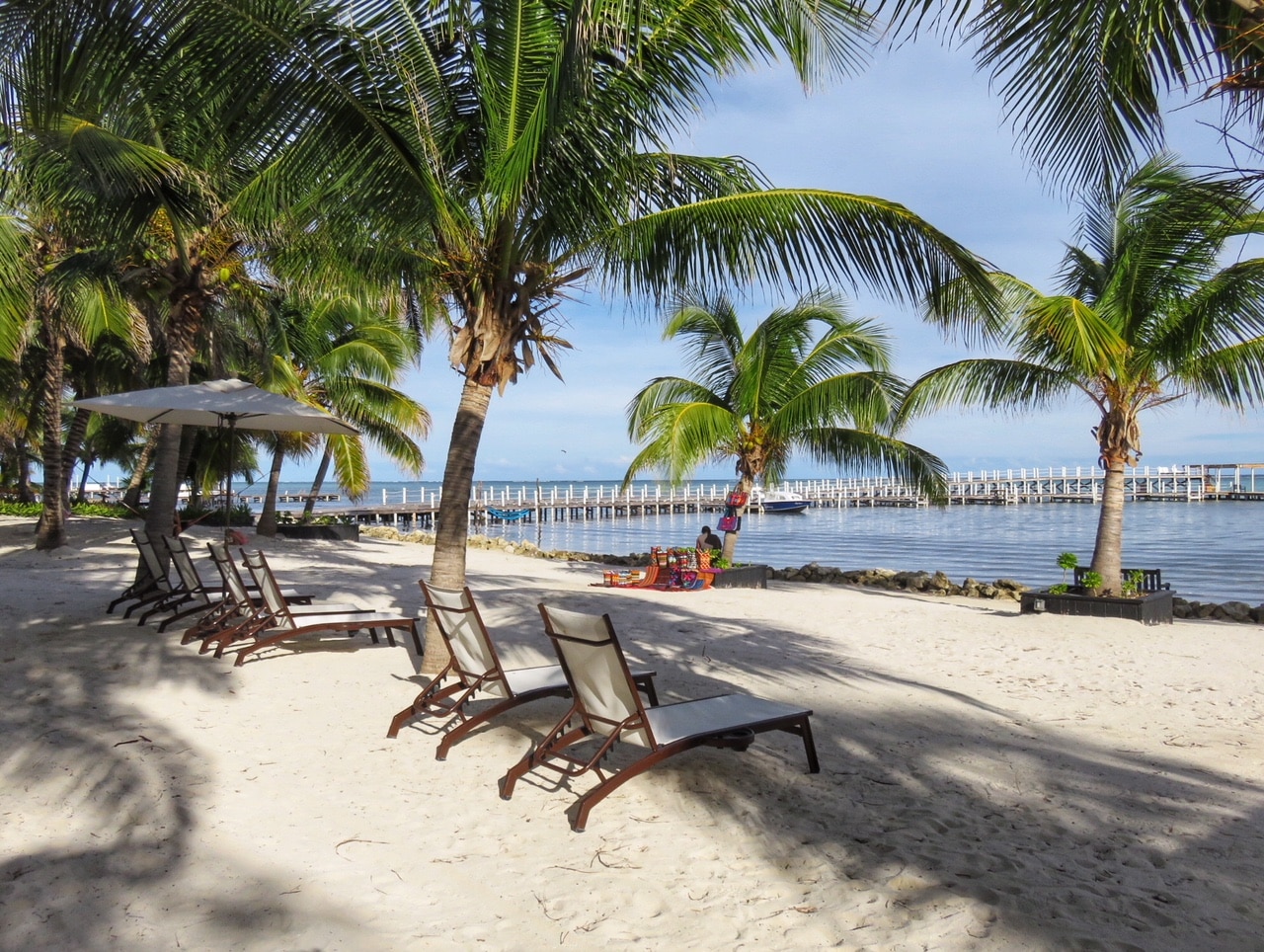 I love the boutique feel.  With just over 30 units, this is a large property with lots of nooks and crannies.  Hammocks to find, lounge chairs at the end of the dock, there are no crowds here.
If you are looking for tranquility but with easy access to town, for huge,beautiful well appointed rooms, for a staff that knows not only your name but the way you like your coffee, for a long strip of beach and a pool that begs you to stay all day, Las Terrazas is absolutely beautiful.