2017's Most Popular Posts & Some Small Things Learned Living in Belize for 10 Years
Happy Happy New Year everyone.  I would regale you with stories of my epic night in San Pedro but…I was happily sleeping by 11.15pm.
Looking back on 2017, it seems almost like a blur.  But then, in many way, so do the last 10 years.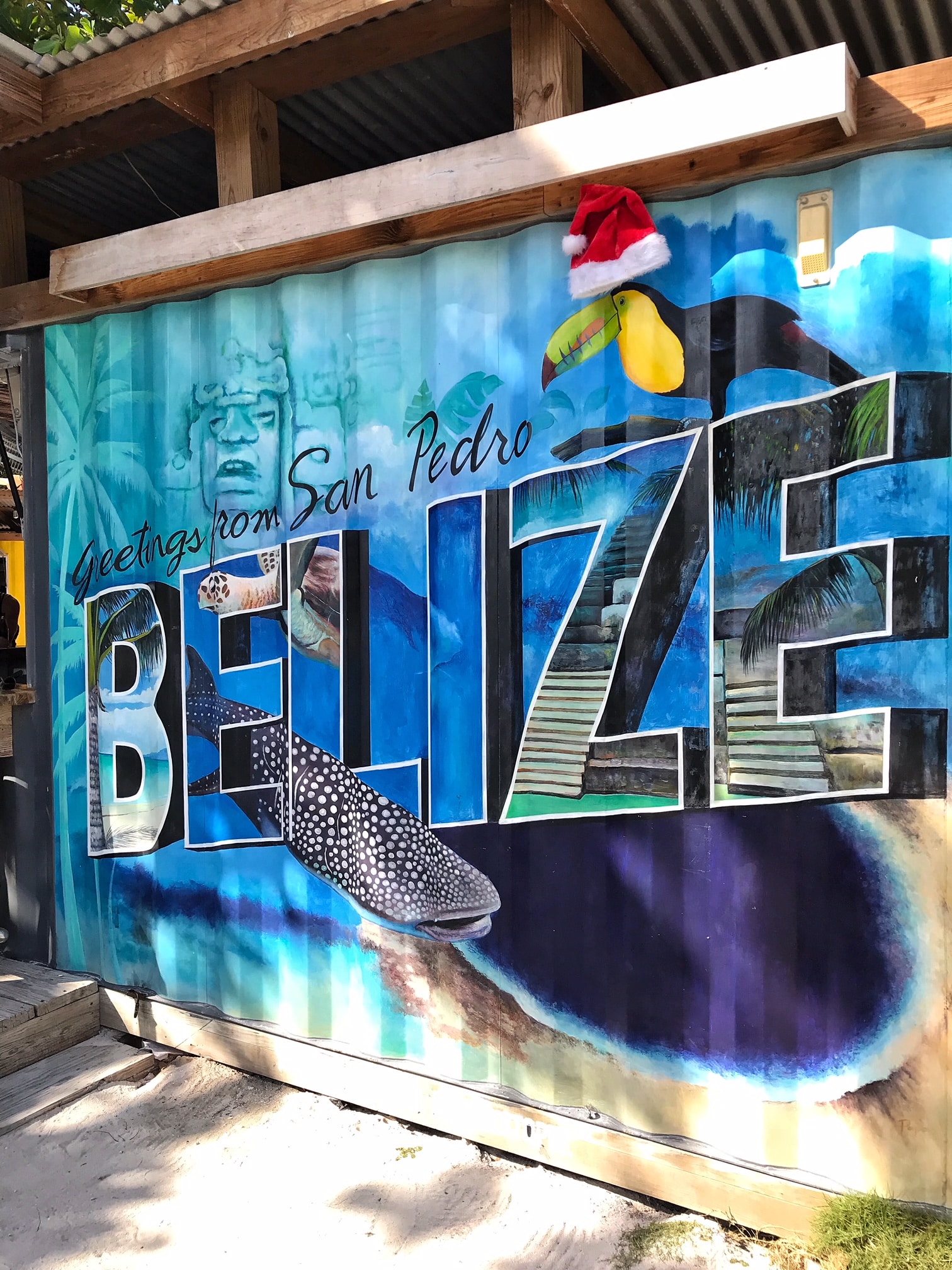 I first visited Belize in August of 2006, moved here permanently in May of 2007, managed a bar for a few years and started my blog – just for fun – in June 2011…time really does fly.
During that time, the island has changed fast and furiously.   You can only imagine what those who were born here think.
It is not particularly challenging and not at all satisfying to sit back and find fault with it all.  It's not the San Pedro of my first visit…things are busier, growing too fast.  There is no master planning and if there is, there are too many loopholes, too much corruption and everything is WAY too political.  The island has too much trash and too little focus on our environment.
But there is SO MUCH great stuff here too.  Does wallowing in the negative, the perceived flaws, the differences between where you are from and where you are now make things better?  Not for me.
Though sometimes I get all wrapped up in that sort of thinking.
Here's the easier way for me.   To be overwhelmed by the awesomeness of this place.  It's pretty easy.  Mostly in small ways – when I wake up to my squawking parakeet neighbors or as I'm waiting on the dock for the water taxi and the ocean glows.
Just driving into town and waving at friends each day…there is something special about my connections in this place.
Ambergris Caye is my home.  And I am so beyond grateful to have made the somewhat haphazard choice in 2007 to put my things in storage and "try it for one year – New York City will always be there".
It wasn't at all what I was expecting – how could it be?  Sadly, vacationing somewhere is not real life – no matter how many times you've done it.  Some things I learned the hard way.
(15 Things No One Told Me About Living in Belize was my most read post of 2017)
Enough of that!  I wouldn't change any of it.
Honestly I wouldn't.
Here's my blogging 2017 in a nutshell.
I started 2017 traveling solo thru bits of Guatemala – Flores (and the mighty Maya City of Tikal), shopping and sight seeing in the colonial city of Antigua and then relaxing (with a heavy dose of a stomach pest) at Lake Atitlan.
I've visited some gorgeous resorts this year – STUNNING Naia Spa and Resort on the Placencia Peninsula, Las Terrazas on Ambergris Caye,  Hidden Valley out in the special Pine Ridge region of the west and I arrived at Francis Ford Coppola's Turtle Inn by helicopter.
I spent LOTS of time on the other side of Ambergris Caye – 12 miles north at Cayo Frances Farm & Fly…
I'll just wrap ALL of this up with my most popular posts from each month of 2017.
Thank you SOOOO much for following.
January
Music Star Kelly McGuire: Breaking the Law in Belize
February
Things I Never Knew I Needed:  My Shopping Life in Belize
March
My Eight Craziest Adventure Tours in Belize Plus One
April
Exploring Caye Caulker by Golf Cart: Tarpon, Sea Horses, Giant Caverns and Changes at the Split
May
The Very Best Flip Flops for Belize
June
2017 San Pedro Lobsterfest – Great Food and Music & Eating My Body Weight in Lobster
July
A Walk Around GORGEOUS Caye Caulker
August
Tips For Handling Money in Belize: Exchange, Cash Machines, USD Accepted
September
Style in Belize: Designer Rebecca Stirm is Going to Be Famous…Seriously
October
A Guide To Packing In the Rainy Season, Belize
November
Crocs Sunset Sports Bar Set to Open Soon: Holy Moly!
December
Mahogany Bay Village Opens As the Largest Resort in Belize & Hilton's First in the Country