Eat Like a Local: Belize Food Tours is a MUST-DO!
I LOVE BELIZE FOOD TOURS!  A trip to Ambergris Caye, Belize is not just a beach vacation.  It's no all-inclusive holiday.  Yes there are gorgeous waters and white sands and plenty of loungers around your resort pool but the fun is more than that.  Visitors return year after year because of the people.  (7 Reasons I think Belize is SO Different)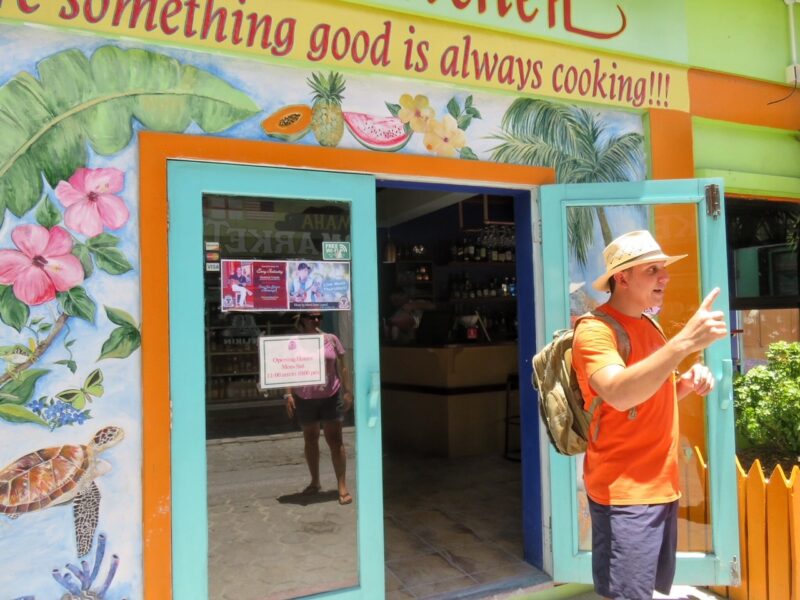 As soon as you get off the plane on the island, you'll find a town where locals and visitors live together (even if you are there for a few days or a few weeks.)    And everyone has an opinion where you should go…favorite restaurants, best breakfast tacos, favorite spot for a Belikin beer.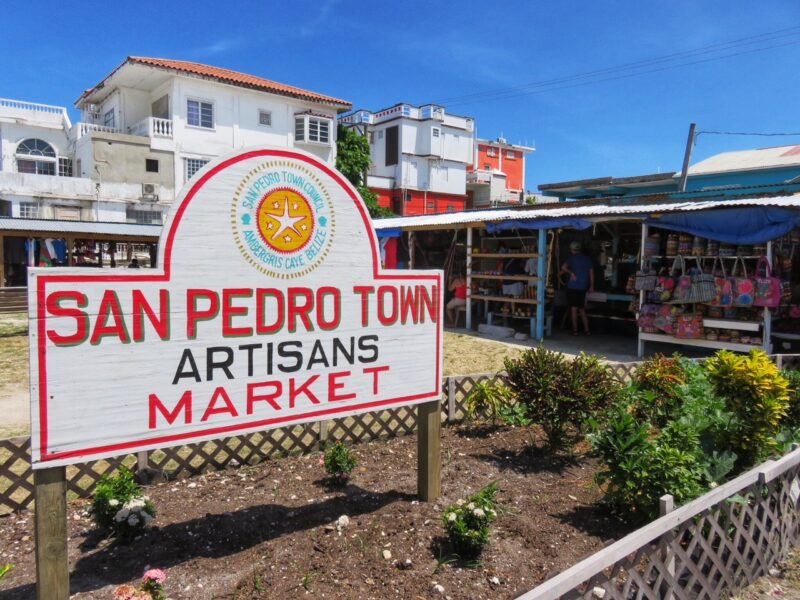 But your time is limited.  And…the number of meals are too.  Sure you can test out everything…but you might find yourself eating 6 meals a day.  Or you can stick to sites like Tripadvisor…but I find those don't necessarily reflect the real favorites.
So here is the PERFECT SOLUTION!  Belize Food Tours.  A few hours in San Pedro center.  Your tour guide born and raised in Belize with a thorough history of Ambergris Caye – from Caste War refuge to coconut plantations to fishing village.  And can walk and talk and TASTE you through the many influences on the DELICIOUS, UNIQUE, DELICIOUS cuisine of Belize.
I meant to say delicious twice.
Just a few days ago my friend and I went on the walking lunch tour with co-founder of the tour, Felipe Paz.  He is SO perfect for the jaunt – his family has been in San Pedro since the very beginning – this tour is REALLY a must-do while on Ambergris Caye.
There are introductions to the cooks and the owners, tastes of cocktails (or mocktails), local spices and flavors.  Here's a look.
"Street corn" at Elvi's Kitchen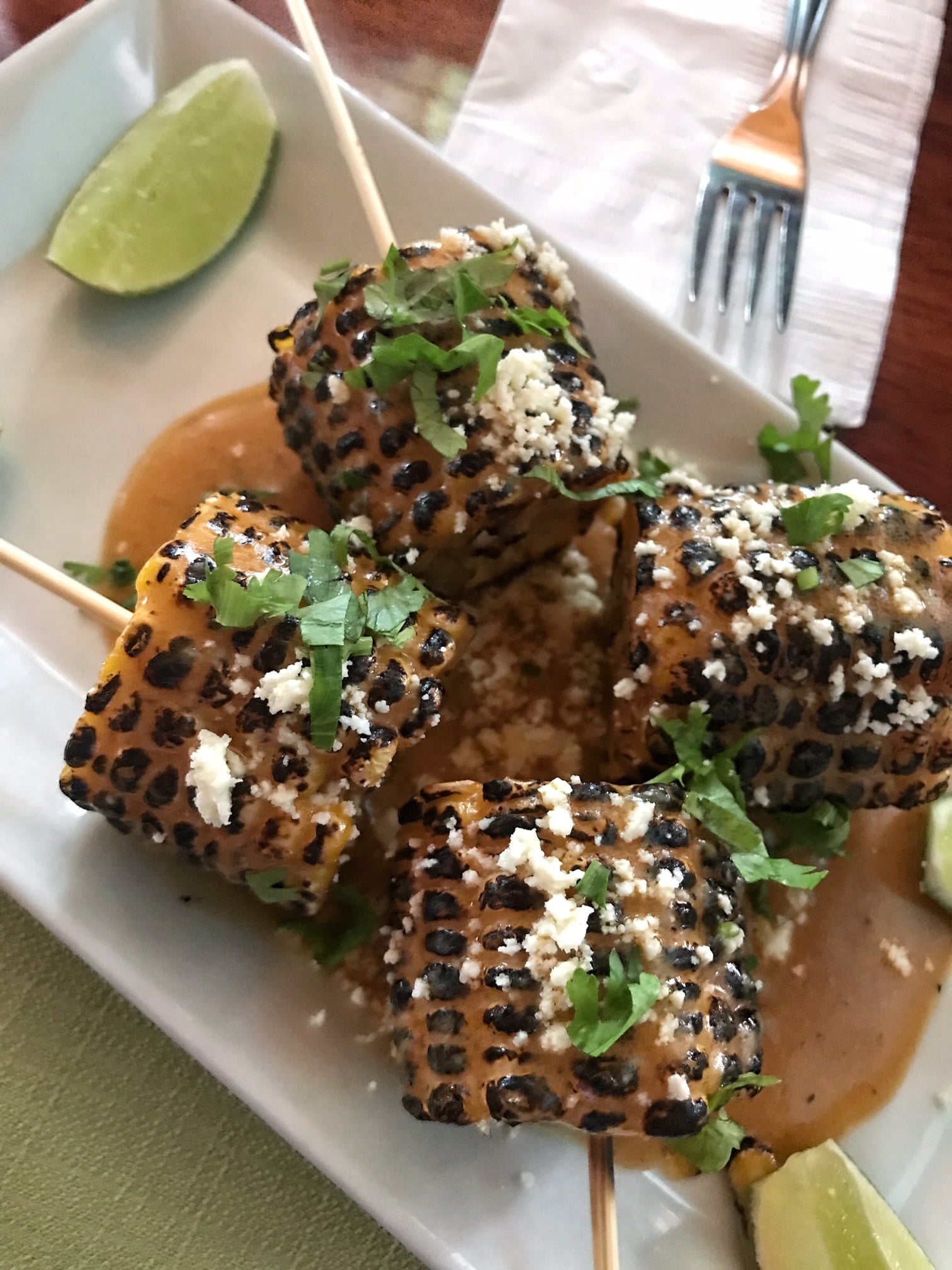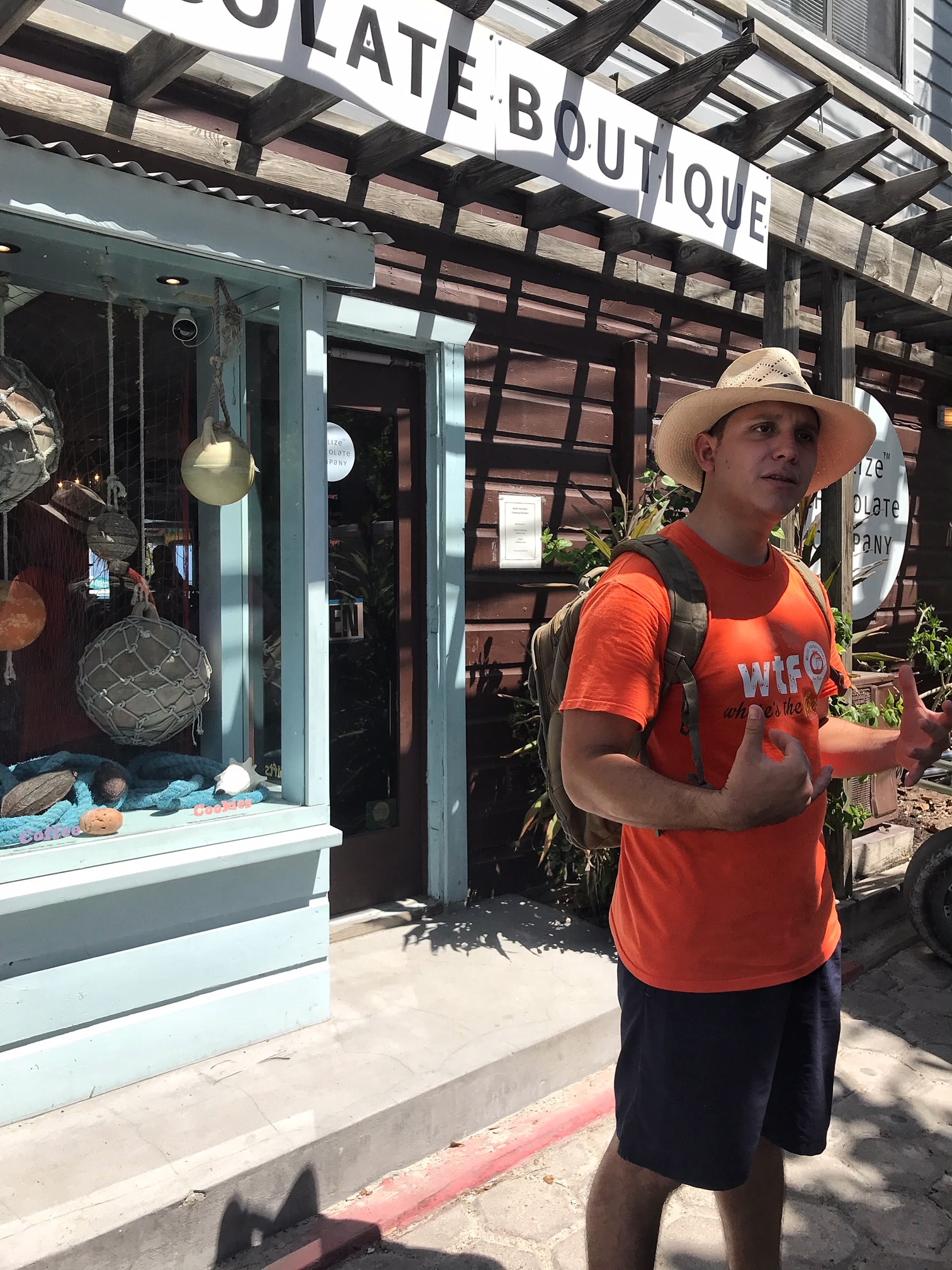 The best salbutes I've ever tasted at El Fogon.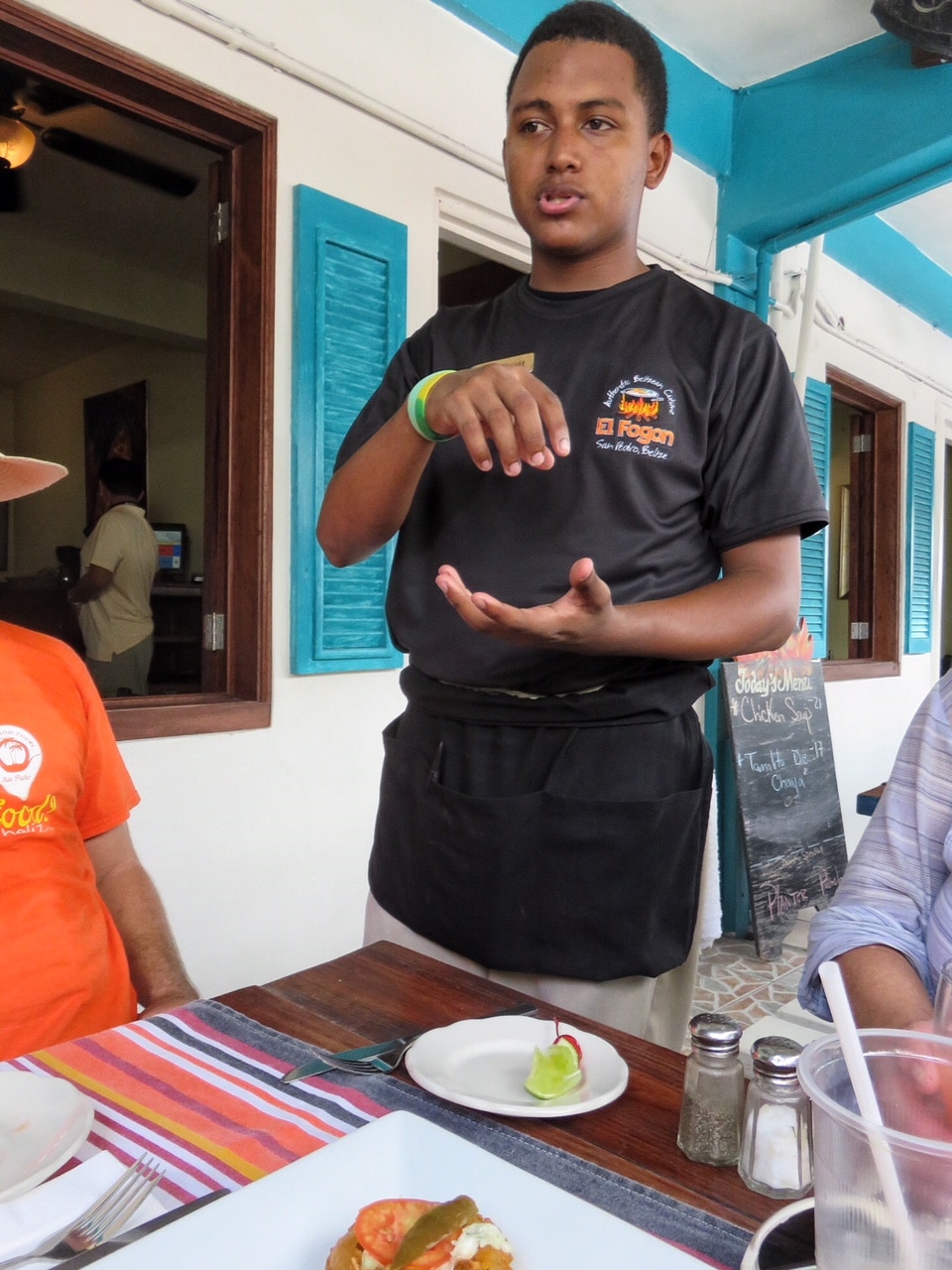 Walking by this super cute cake shop.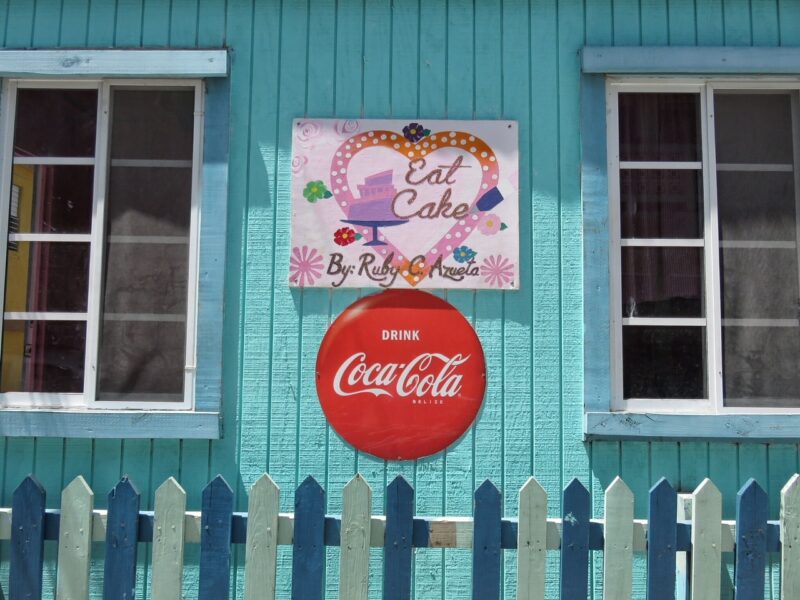 My favorite rice n beans at Briana's Deli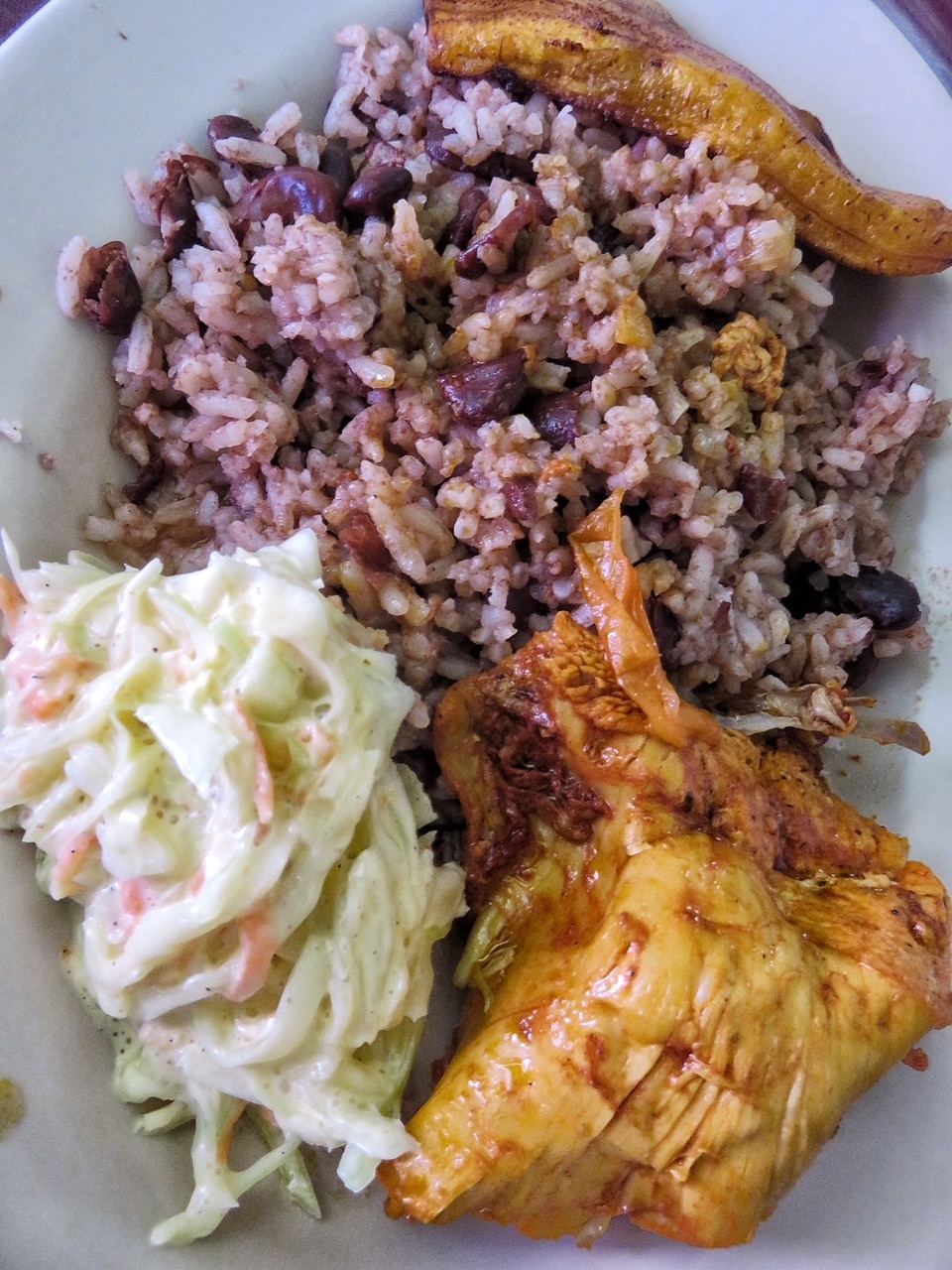 Walking past some drying salt fish on Back Street.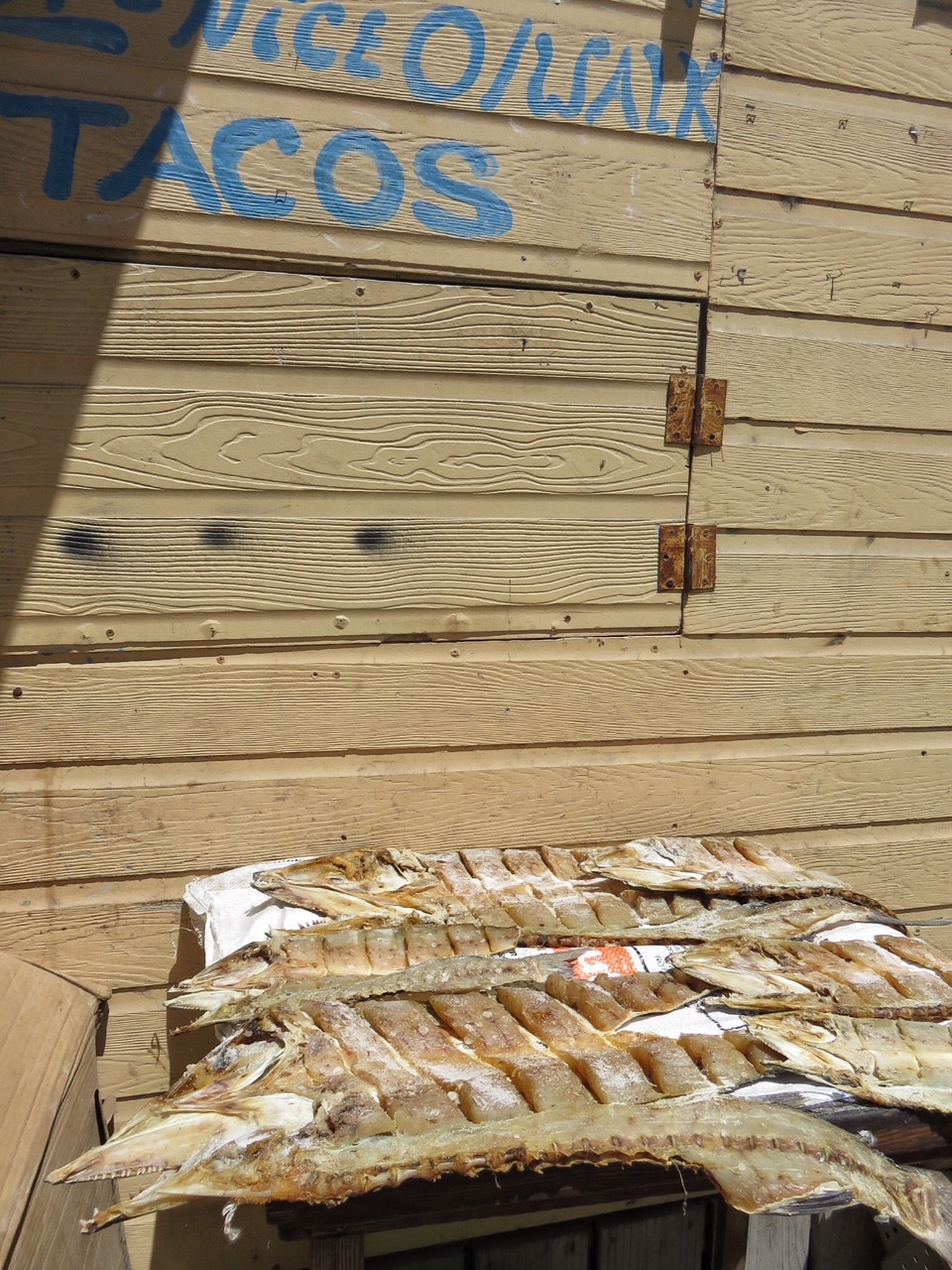 The view at Lily's Treasure Chest (the found was Felipe's grandfather)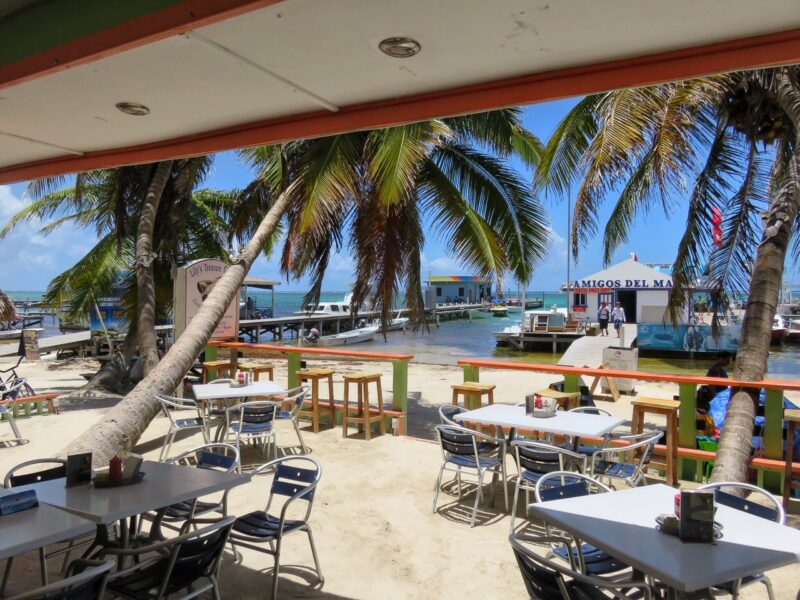 Bursting with food and information, a nap was needed.
I can't say enough good things about this tour.  Check out their great website for all the information on the tour.
And GO!  You'll probably find yourself circling back to all the shops and restaurants for more food and souvenirs.
Like Saul's Rum, Cigar and Coffee shop.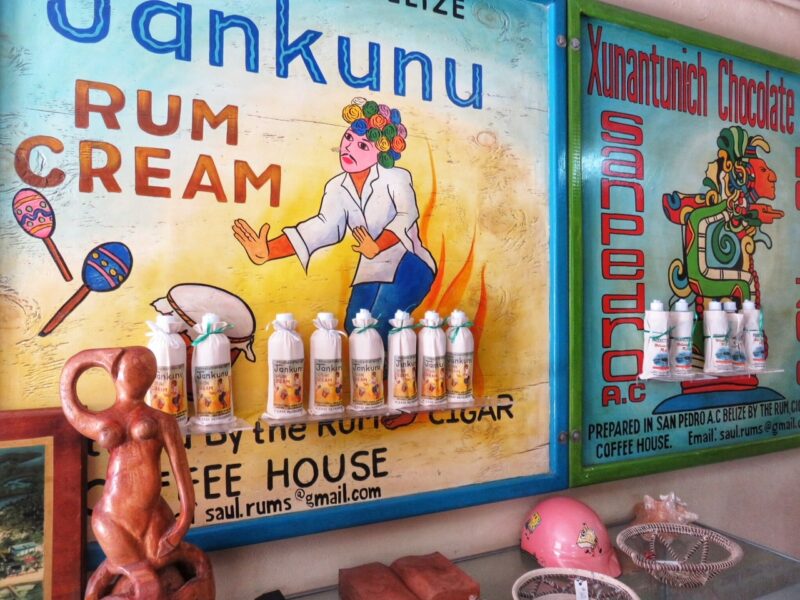 The best.
And then HUGE BONUS!  We ran into the Costa Maya beauties at the Belize Chocolate Company.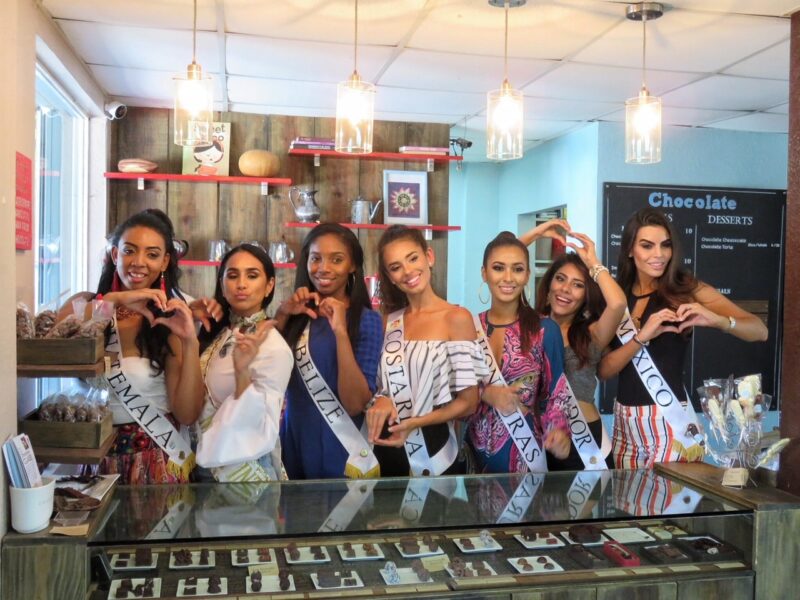 And Jamie posing with them.  A yearly tradition.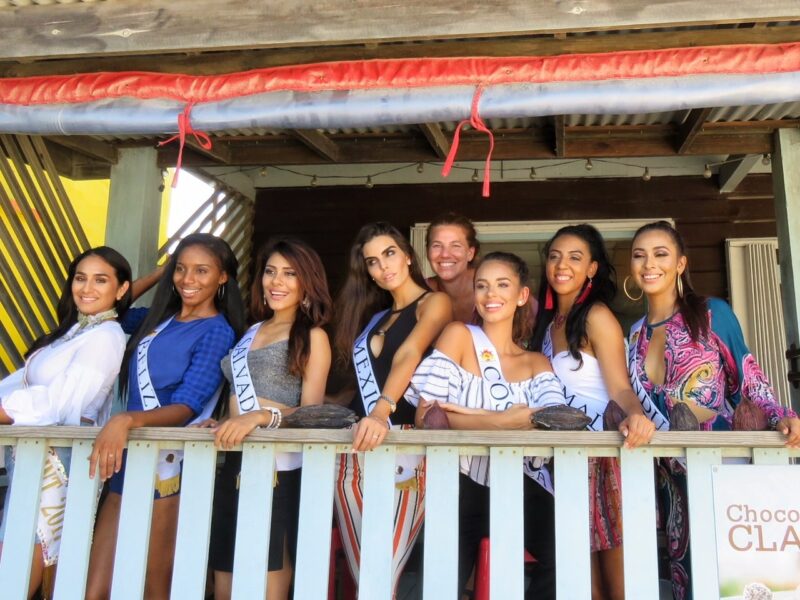 This is one you DEFINITELY WANT TO PIN for your next trip to Belize.