Going Slow in Charming Caye Caulker, Part One
Early Friday afternoon we caught the water taxi from Ambergris Caye for  a mini-holiday.  24 hours on lovely Caye Caulker.  Just 30 minutes away from San Pedro and a very different feel.  The motto of the island is GO SLOW – and I was reminded of it about 14 times but various salesmen and island characters.
The uncomplicated Caribbean vibe…the pastel colors…the sand roads…the ease of strolling down the strip for meals and the sunset…I couldn't help but think – Why don't I do this more often?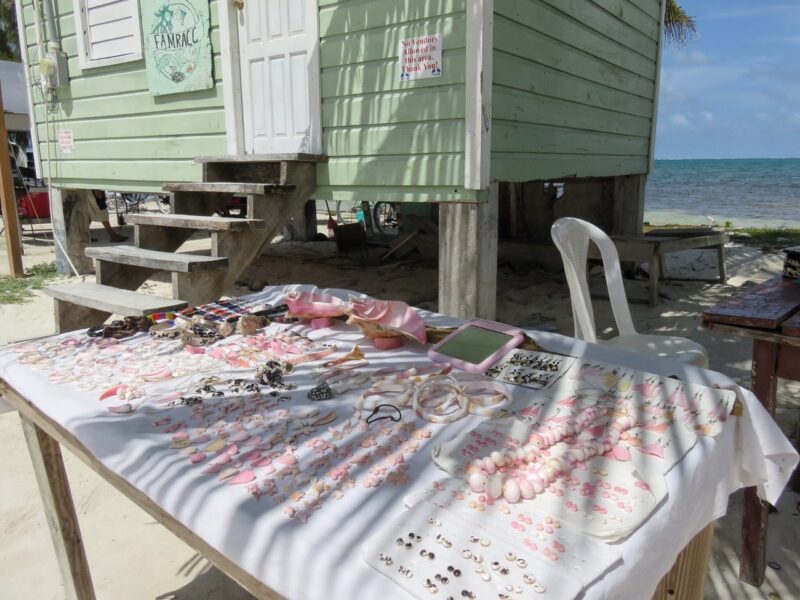 It really felt like being on vacation.
Accordingly, I took hundreds of pictures.  I'll split them over two days but here are a bunch to get things started.
And before you ask…I stayed at SeaDreams Hotel.  On the lagoon side just before the Split.  And it was beach-chic perfection.  I can't say enough good things about this spot.  But I'll try.  Tomorrow.
Super cute little gift and art shops…
Or this one by the Split.
The Split has seen so many changes over the last year or two.  The giant crumbling building was taken down.  The entire area is surrounded by a HUGE sea wall – now used to dock boats that bring cruise ship passengers here for day trips during the week.
Can you stand it?  So.  freakin.  cute.
Lots more tomorrow…