El Secreto Resort is Closed and Here's What It Looks Like
Rumors have been flying over the past few months.  That El Secreto Resort at mile 11 Ambergris Caye is closed.  Indefinitely.
The website is down as are their social media accounts.  Google has them marked as "Permanently Closed" and the last TripAdvisor review is from April 2018.
A bit shocking.  This 5-star "barefoot luxury" resort was opened with quite a bit of fanfare and excitement in late 2012.  I remember the buzz about rooms, lighting and tvs, all controlled by an IPad that came with your room.  Over the last few years there have been gorgeous Instagram photos from those staying there.
See some GORGEOUS pictures here, from this travel blog.  Wowzer.
I decided to take a drive up the coast to check it out.  The road proper ends at about Mile 9 – and then there is more of a path along the beach.
**A few quick notes:  There is security with quite a few dogs there.
I don't know why the resort closed.
The owners/developers of El Secreto were affiliated with the purchase of Caye Chapel a few years ago.  I did check with a rep for the new Caye Chapel – Four Seasons Development and they are not part of the current team.
Here is what I saw at 11 miles north.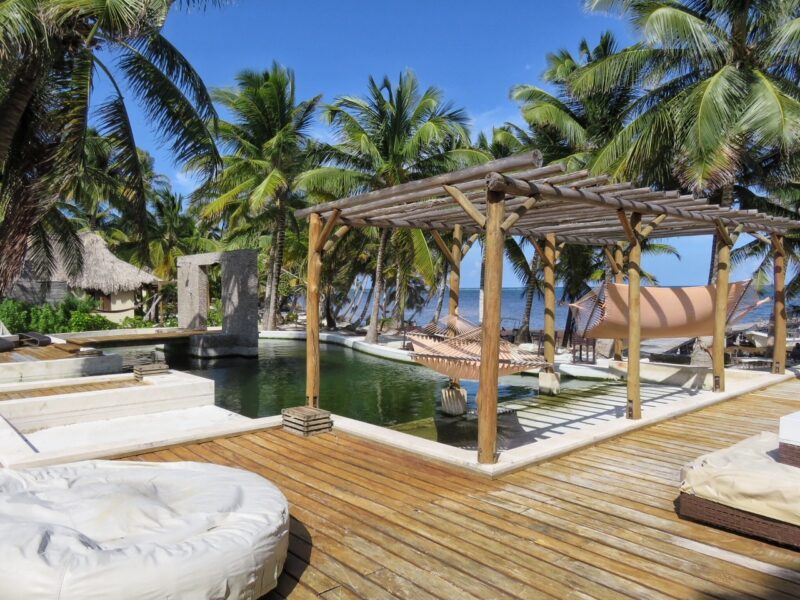 Still so beautiful.  I had never been to the back of the property – there are beautiful over the water villas there over what used to be a pond.