My Favorite Property on Ambergris Caye is Open: Tuto Belize
Back in May I headed over to my neighbor's property to take a few photos.  My neighbor's property is epic – an overused word but fitting for this spot on this ever growing island.  2000 feet of basically untouched beach front on North Ambergris Caye, 8 miles.  Take a look at some of the photos and some of the history…I've been admiring Tuto ever since I moved next door.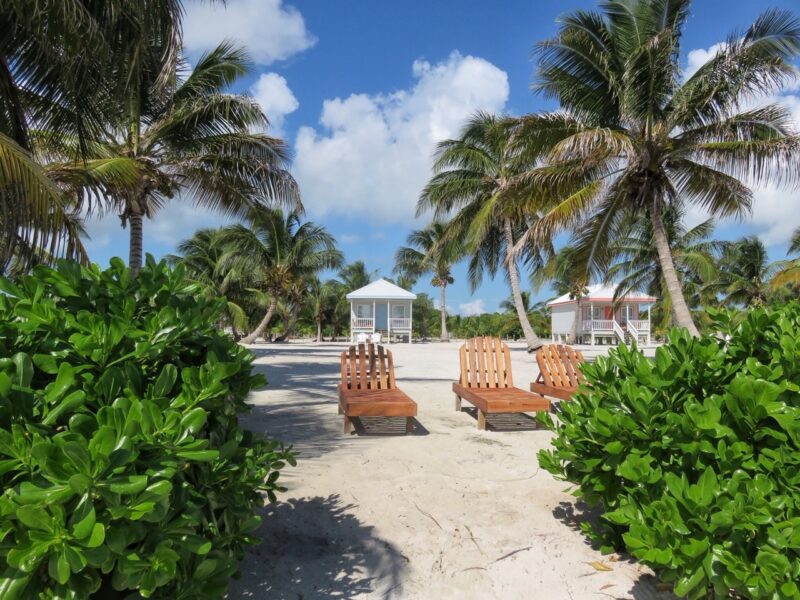 What makes it so special is that on all those acres of beautiful cleared land, there are coconut trees…and gardens.  Oh…and some chickens.  And until just recently just one larger but quite basic wooden house and a few more small structures.
Until now.  NOW you…we…can stay there in one of the four casitas that George Alamilla (medical salesman turned gentleman farmer) has JUST opened.
Simple and gorgeous.  Beautiful and airy and clean and chic and with THIS $10 million view.  He has so many pictures on his website – really really great professional photos.  But you honestly can not understand how special this property is until you see it in person.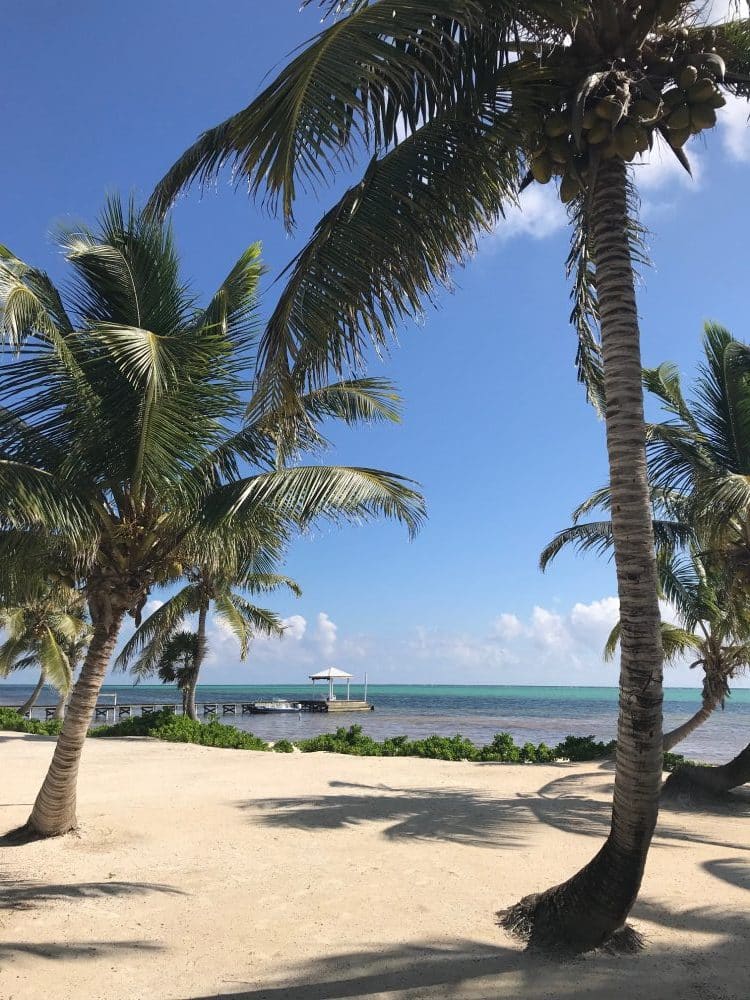 So…I stopped in yesterday to take a few snapshots, here they are.  And here is a link to his AirBnb listing (and a seriously reasonable rate).  They were hosting their first official guest yesterday.  Lucky guy.
A side note:  not only is the spot Ambergris-perfection but Mr Alamilla is incredibly kind, generous and knows every in and out of this island.  He grew up on Ambergris Caye (back when there were a few thousand people here, at most, and his family is one of the first families on the caye.  You are not going to find a more knowledgeable host)
So here are my photos.  I recommend everyone stay here.  Even if you like in San Pedro and would like a few days off (even if you live next door)  Heaven.
And all just a few minute walk north of Xtan Ha Resort.
I love it.