Windy Beautiful Christmas Week on Ambergris Caye
After the rainiest of Christmas eves, the weather is sunny and beautiful and WINDY.  GOOD grief, it is windy.  With gusts over 20 knots this morning, the water is churned up…
It's been a bit of a lazy few days.  So I have a bunch of pictures that I took on a Boxing Day beach dog walk/wild flower picking session and a sprinkling from a trip to Cayo Frances Farm & Fly yesterday.
We were dropping off some gifts and a new mattress for a new staff room.   It made me wonder why mattress in the States are all cream or white…and here in Belize, they are often bright colors.
This new twin size seems perfect if you are planning to get away with murder OR open a bordello with limited space and no budget for sheets.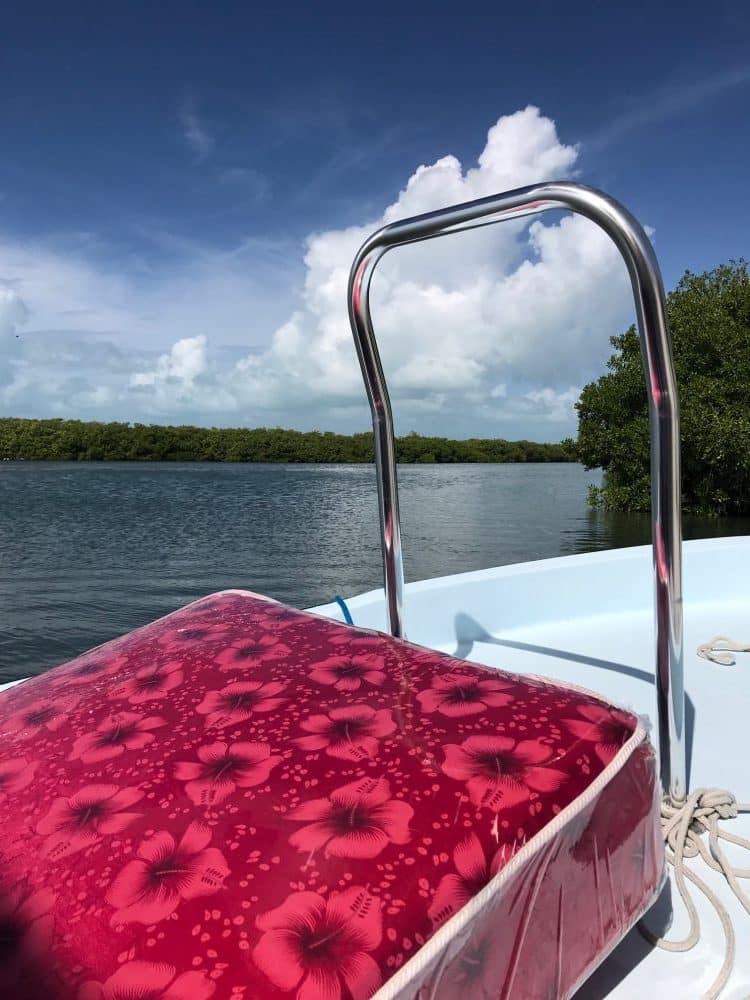 I think this harmless tree snake sunning on the dock was considering the same thing.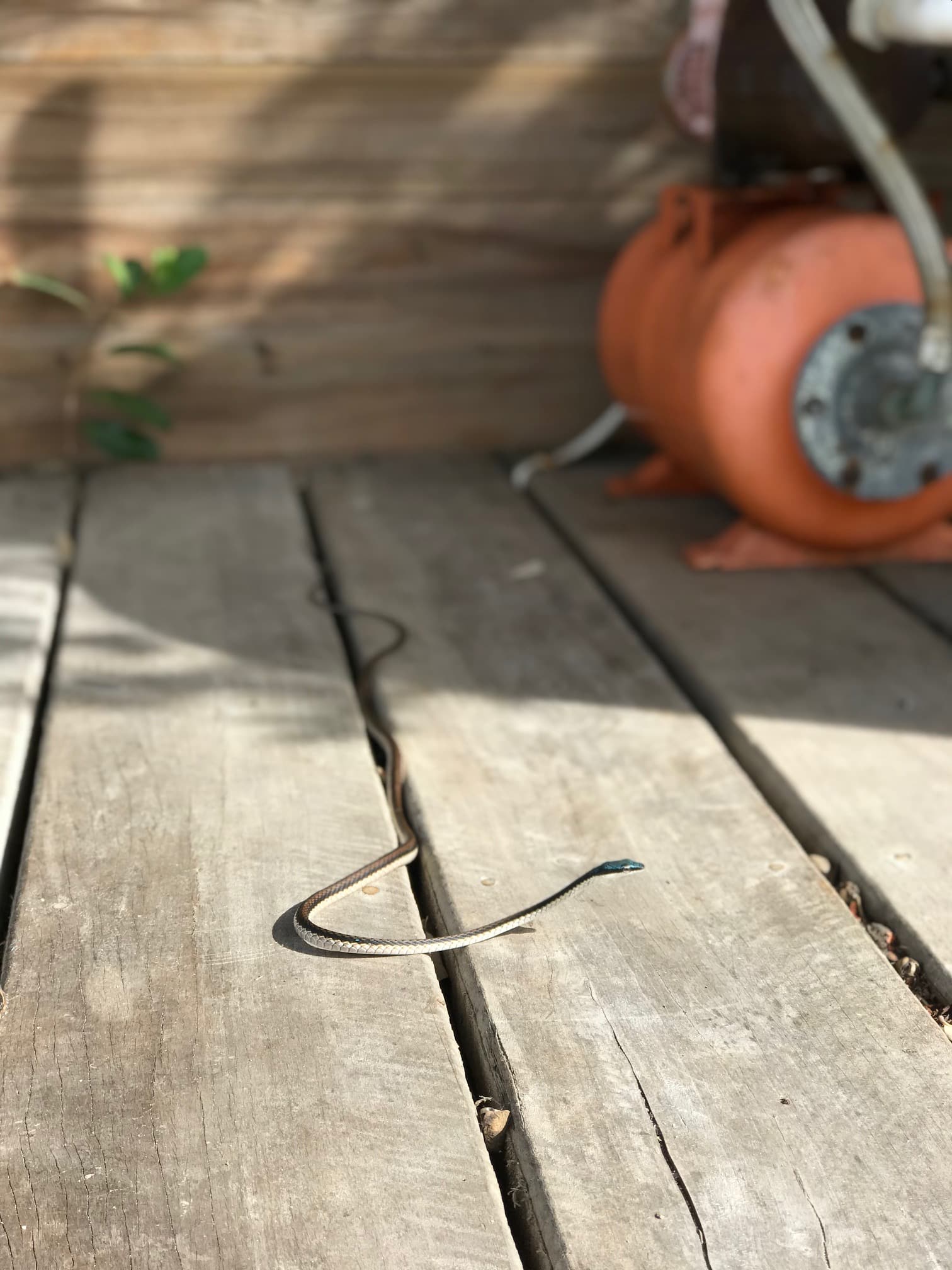 Turns out that mattresses were brighter colors in the states too until the 90s…but people like the fresh clean look of white.
And now for the beach walk.   Theme color, purple.
Cocoplum.
Our easement.
Passing the INCREDIBLE Tuto property – guests were out lounging.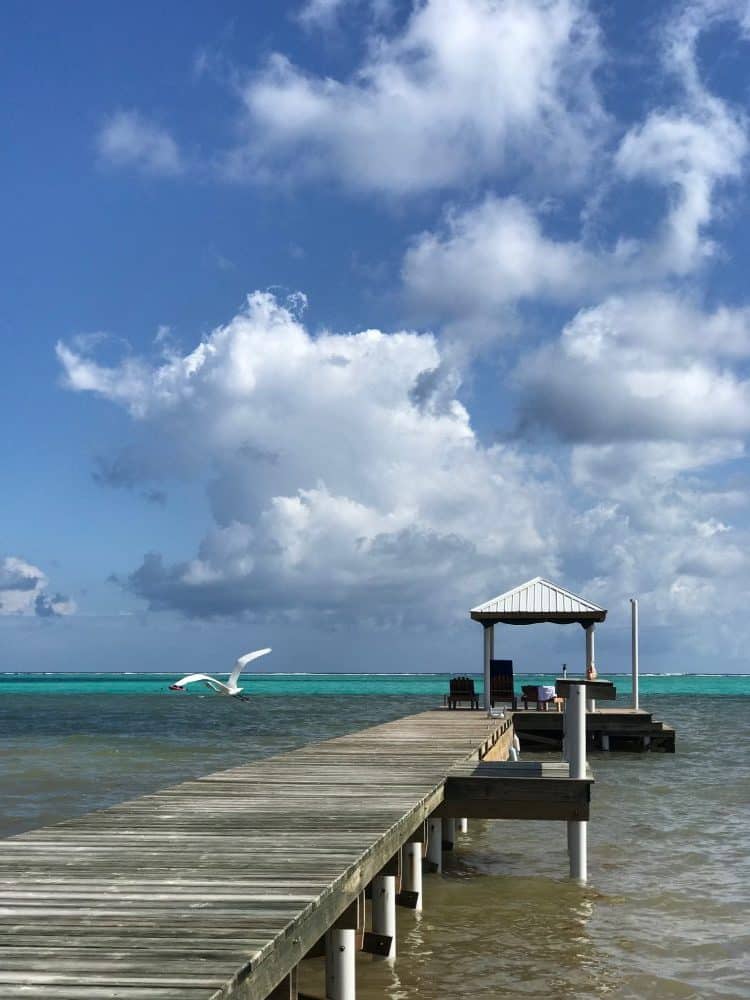 A fly fisherman waded out to the clearer water.  You can see him way out there…
Back up the next easement to return on the road – where all the flowers are.
An island corn field – those are few and far between.  And then my bouquet.  Success.