Driving To The South Tip of The Island – 25 Miles on Ambergris Caye
Don't be fooled – Ambergris Caye is a big island.  The largest in Belize.  Over 25 miles long – and in spots – 3 or 4 miles wide.
Yesterday, I went all the way to the south end of the island.  A drive that I haven't taken in YEARS!  We left early – early for me.  And headed out to drive 25 miles in the golf cart.
From our home 7 miles north of San Pedro town (the Mexico Rocks area below) to 5 miles south – the southern tip of the island.  The goal was to visit Ambergris Caye's official Maya site – Marco Gonzalez.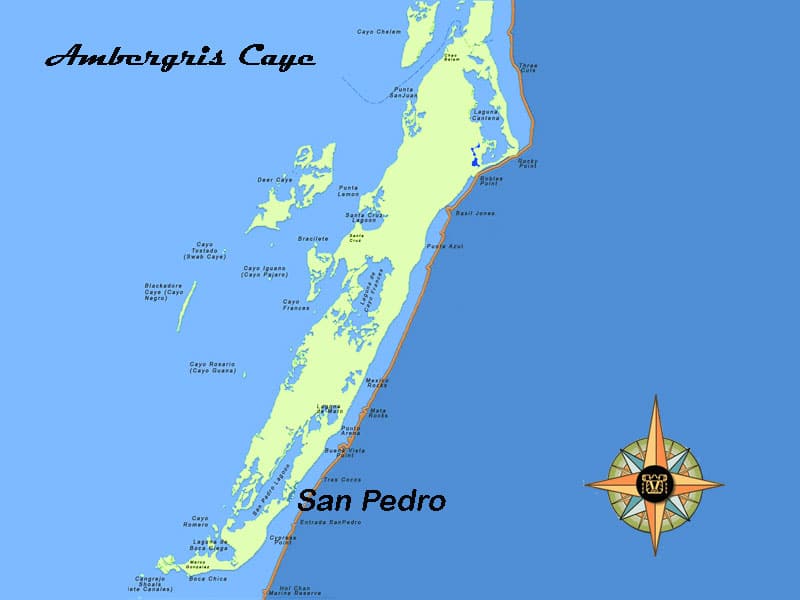 But we saw so much more…I decided to hold off a bit on the Maya site and show you my other pictures.   25 miles on Ambergris Caye.
The road is in decent shape…so it is only the last mile or so that is rutted and bumpy.  This end of the island has a very different…very beachy…feel.  There are not many businesses once you get to the 3 mile south marker so fill up with gas and bring some water.  Let's go!
It was a VERY windy day and you can see how churned up the water is.  But it kept us cooler.  And there wasn't a mosquito to be seen.  A very good thing.
Hotel California?  Wonder what the story is here…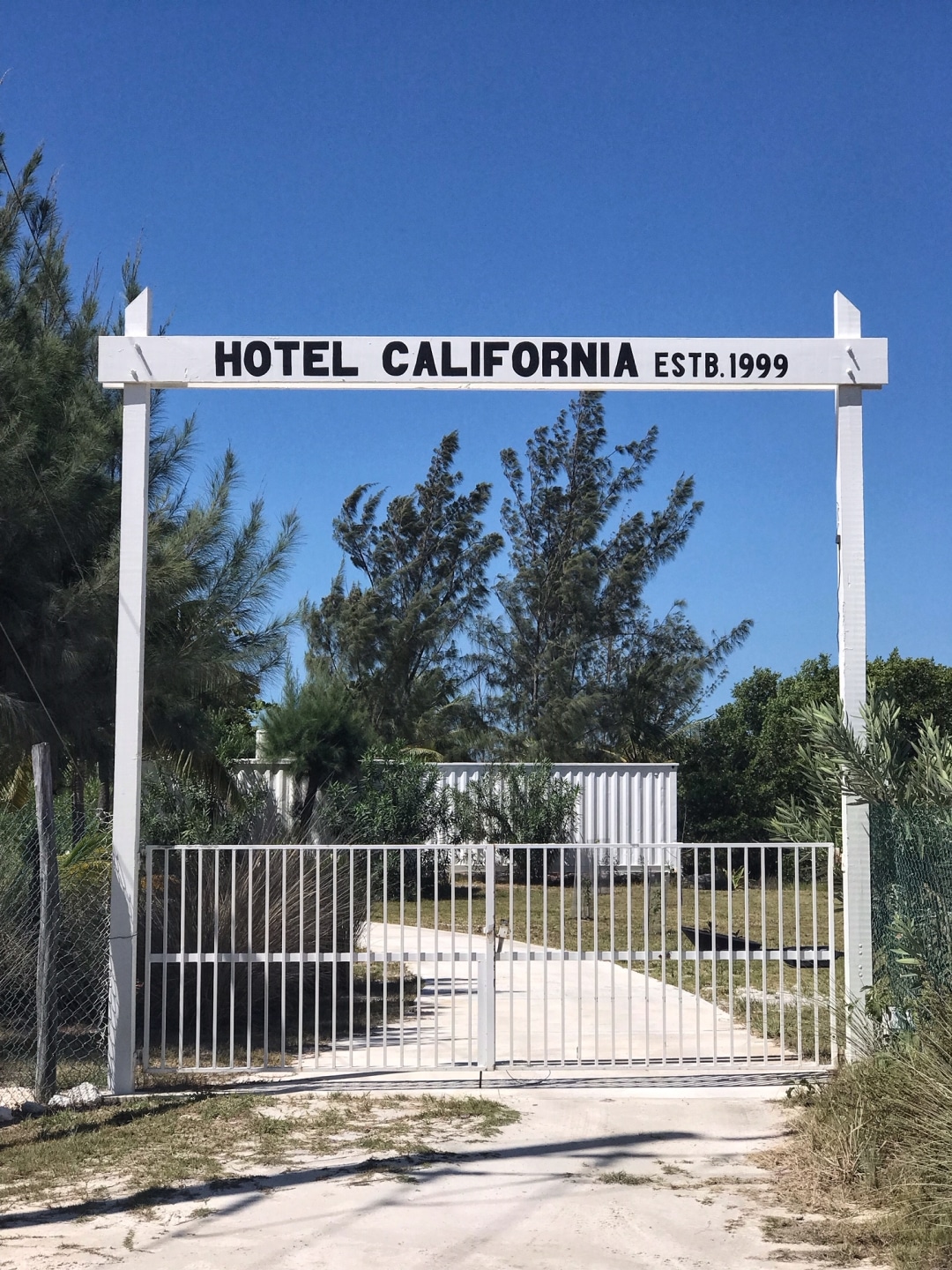 This interesting shell of a building.   I wonder what it was…
And a pair of wings – signed by this artist.
My friend Mike posing.
Perhaps the last bar and restaurant called Stax.
There are some homes and lots of empty lots for sale at this end.  Mangroves and sand…
We passed the Maya site to drive the short distance to the end of the island.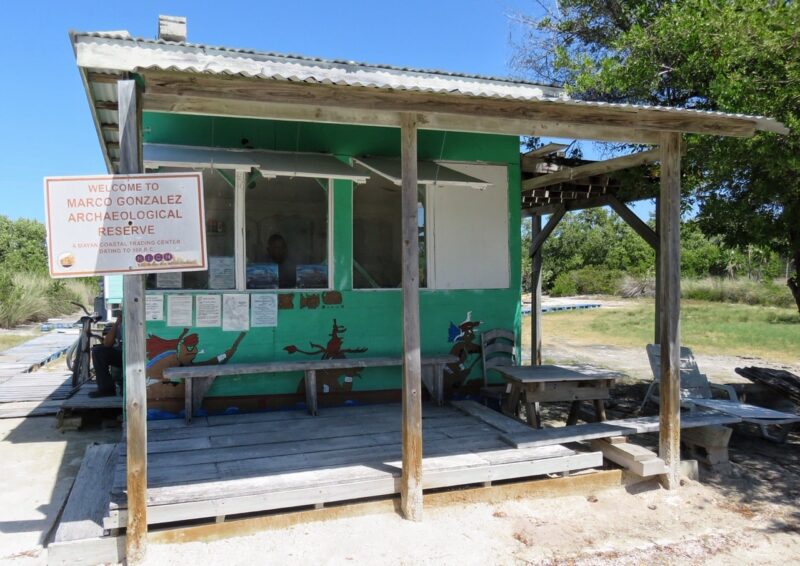 We stopped at a really cool lot that had this interesting little seating area and nothing else.
And then the southern tip of the island is a MASSIVE construction site for La Sirene.  All closed off.
We went back to Marco Gonzalez and later headed back north.
Stopping to take a pic of this GORGEOUS shrub.
Hungry and thirsty and very dusty.
First stop.  Beautiful Victoria House for a drink.
And then on to Robin's Kitchen for delicious BBQ.  The joint was JUMPING and we took a seat waiting for our Jerk Chicken.
John Jr manning the grill
Mmmmmmm….
It's all about that sauce.  SO GOOD.
We stopped in next door for a paleta.  If you didn't know, I'm a giant fan of Regina's Paletas.  Giant.  And this tamarind twangy pop was perfection.