2019 San Pedro's Jump Up Parade: Small but Mighty Independence Celebration
San Pedro, Belize had a HUGE Independence Day weekend planning for 2019.  A Friday night concert Soca concert, 21 gun salute and traditional ceremony and a massive midnight fireworks display.  That was all Independence Eve.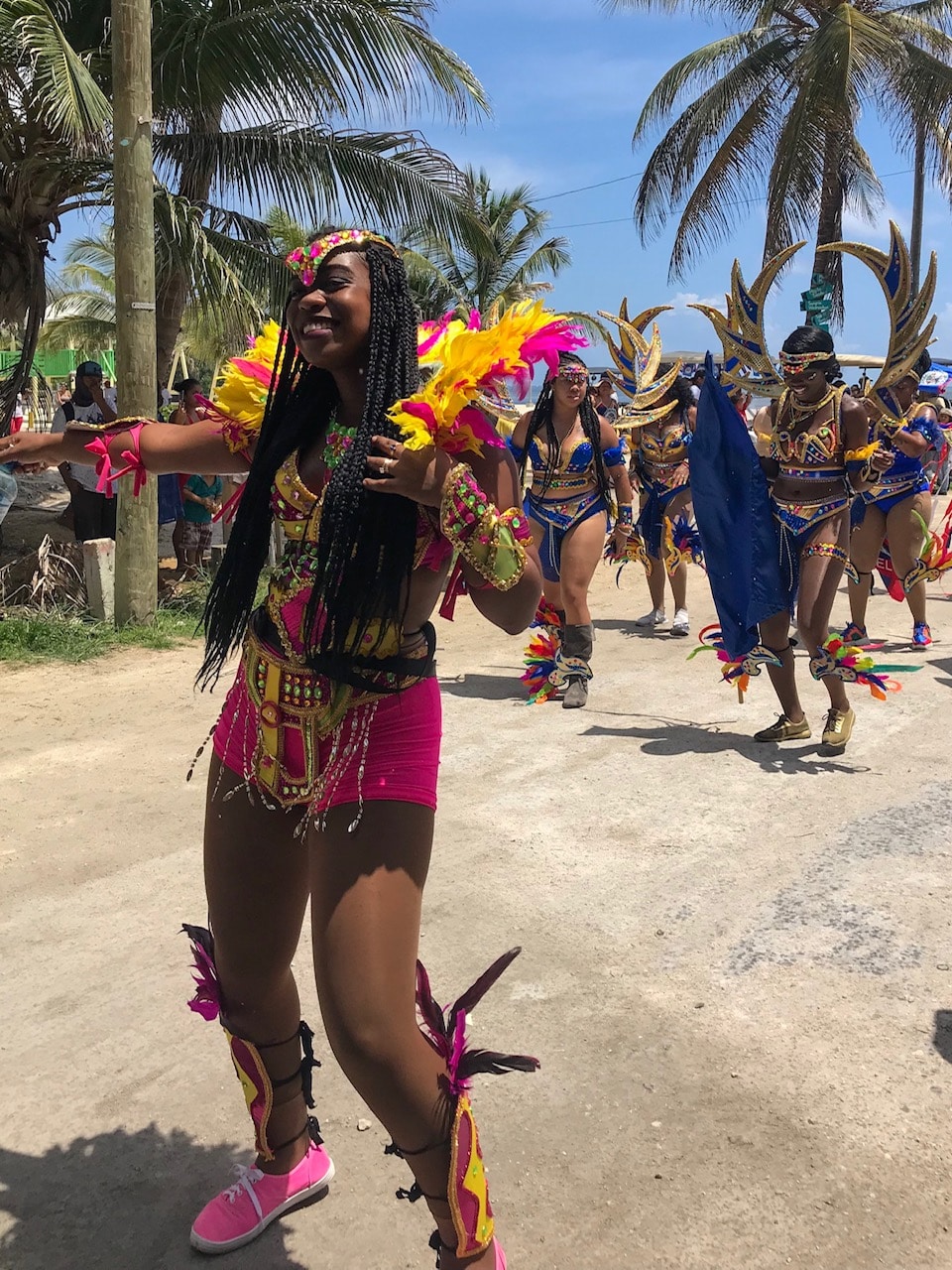 I kept my powder dry for the Jump Up Parade on Independence Day.  There was a new route so that the parade started and ended in the newly refurbished Boca Del Rio park.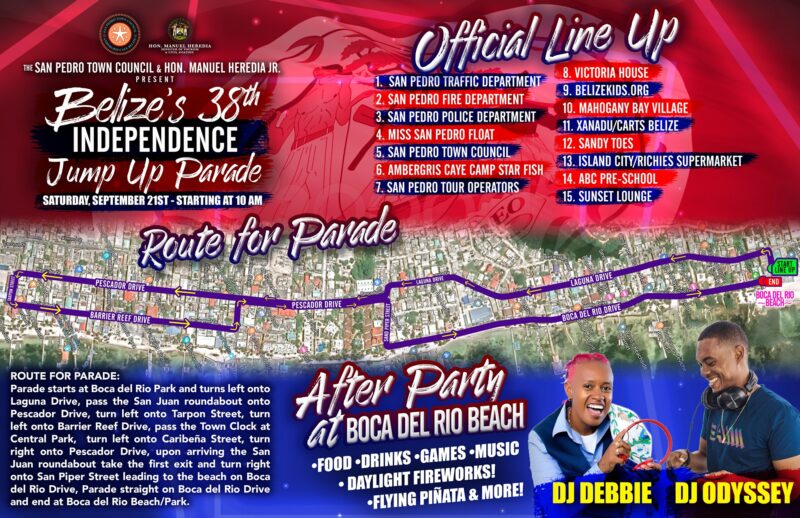 The massive new re-claimed beach made a perfect spot for an after party.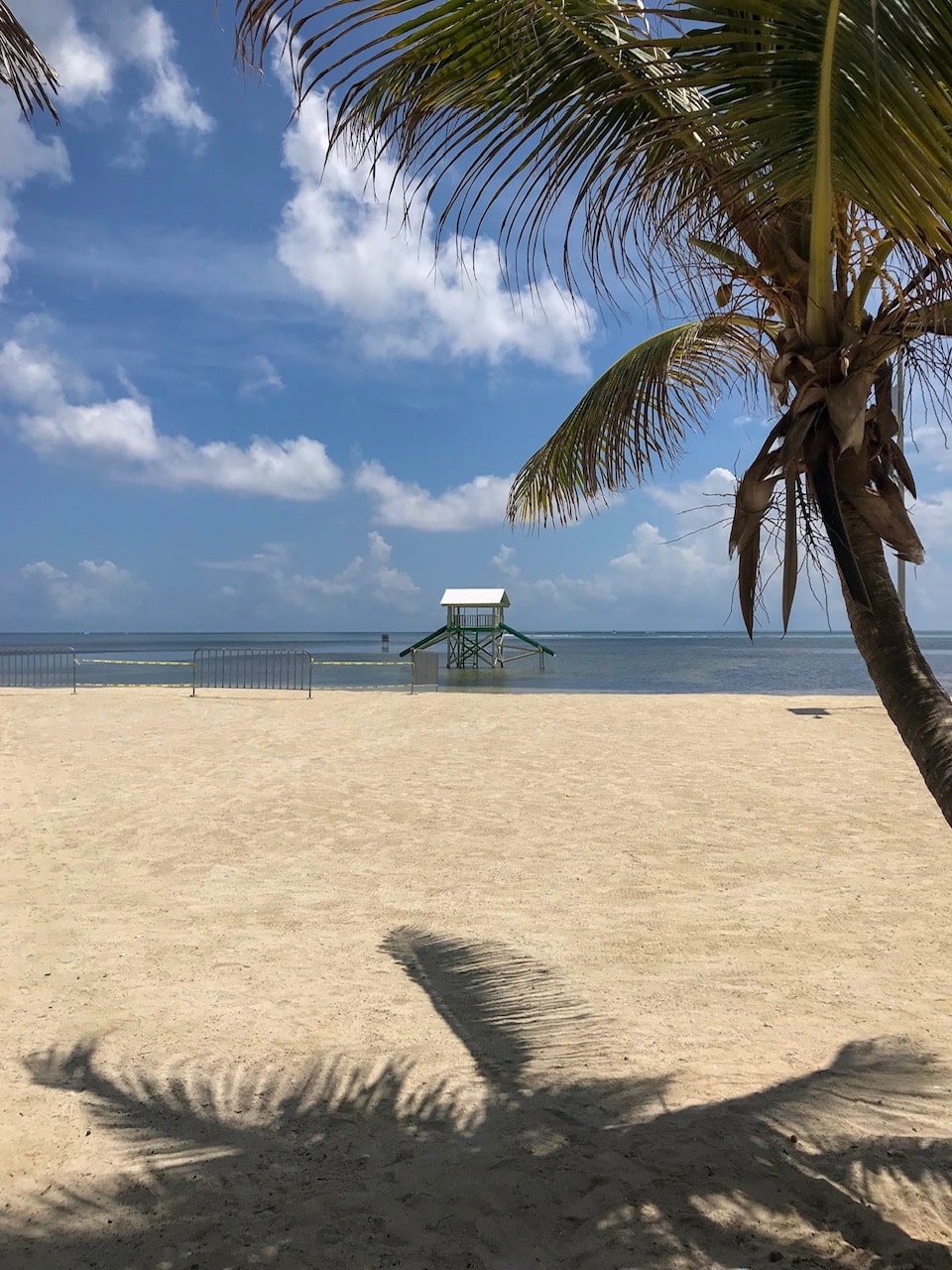 As always, September 21st was BLAZING HOT.  Starting with some heavy dark clouds, a few spritzes and then even more heat.  I headed to town knowing that the parade always starts at least an hour late…
But wanting to be there as the parade lines up.  It's the time when I can take the best photos!  Here was staging area at 10am.  The announced start time.  Crickets.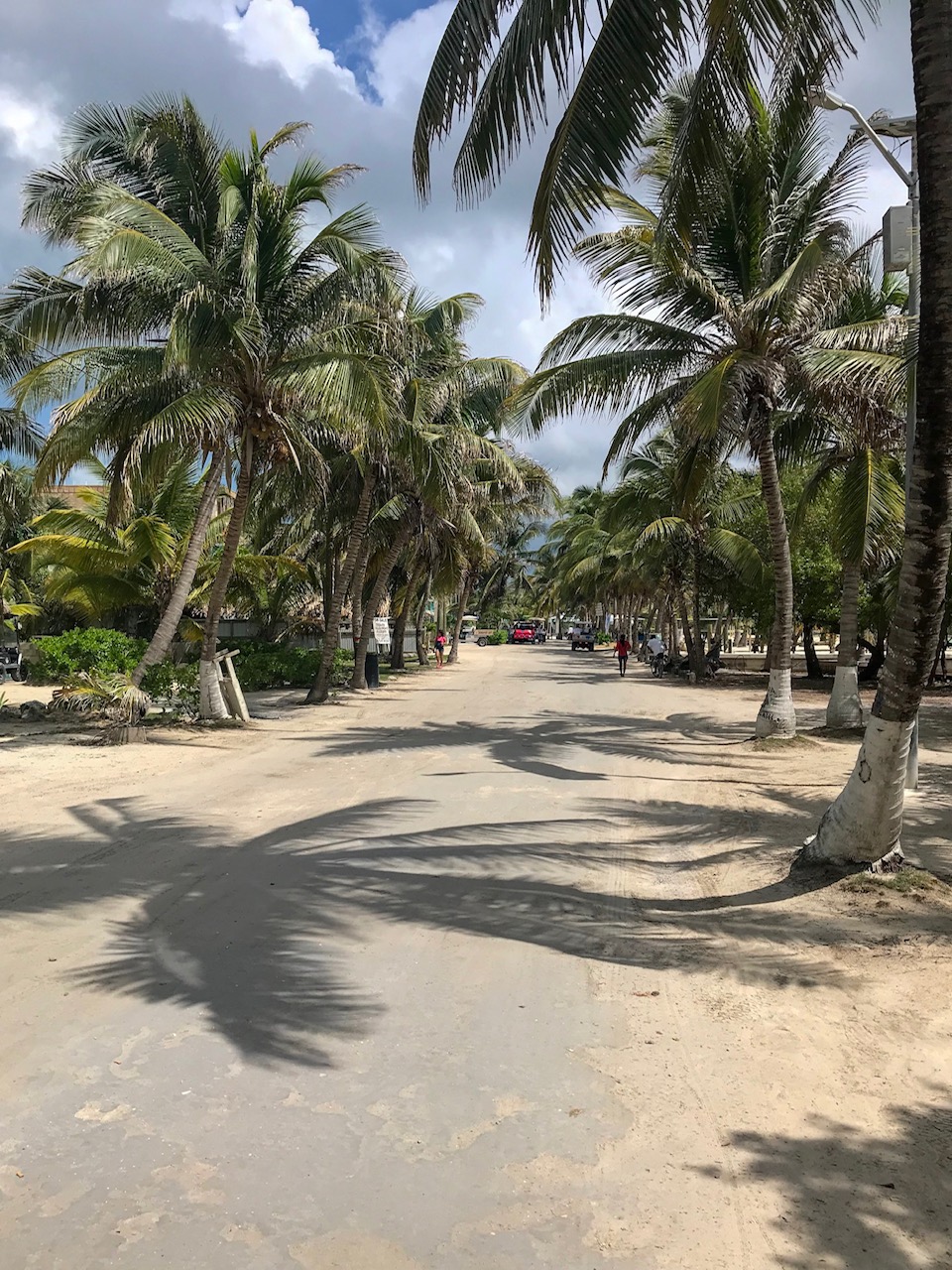 A very pretty still day.
Let's just get to the pictures.  In the end, ABC Preschool assembled a FANTASTIC group all in white and glitter with the theme:  38.  And then a serious group of pros from Belize City…a serious carnival crew joined our San Pedro town council.
DJ Debbie led with the VERY important music.  Huge speakers = huge status in a Belizean parade.  The bigger, the better.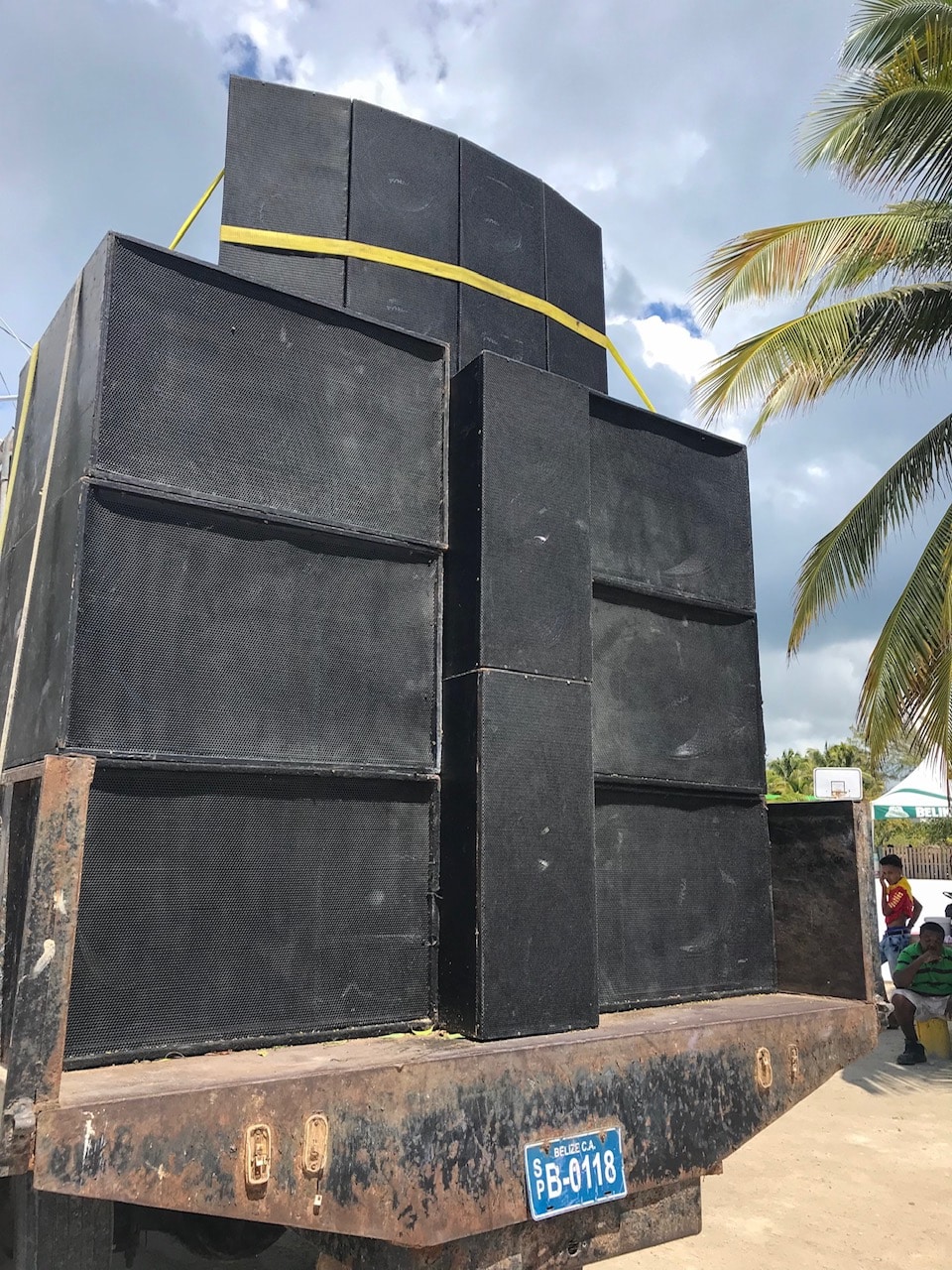 And then…in no particular order – or even place (I watched the parade in three separate spots – it moves at a GO SLOW pace)….
Though some of the first photos I took were of our new Miss San Pedro.  She was a bit early and it is SOOOO cute to watch little girls gawk at her.  Even the pack of little boys sitting next to me (7-10 years old is my guess?) made sure I saw "the Queen".  "She's so pretty, Miss."  My heart nearly burst.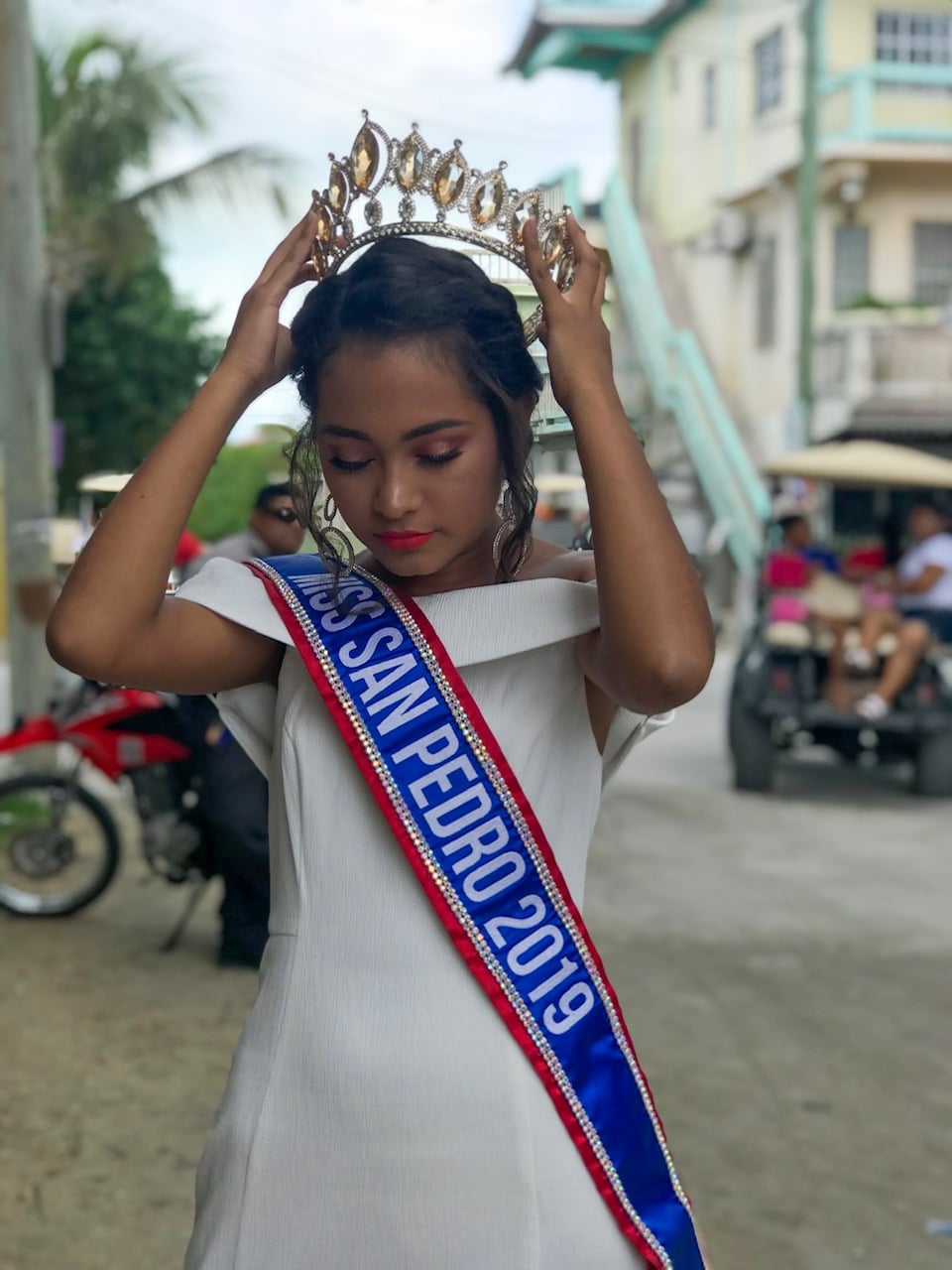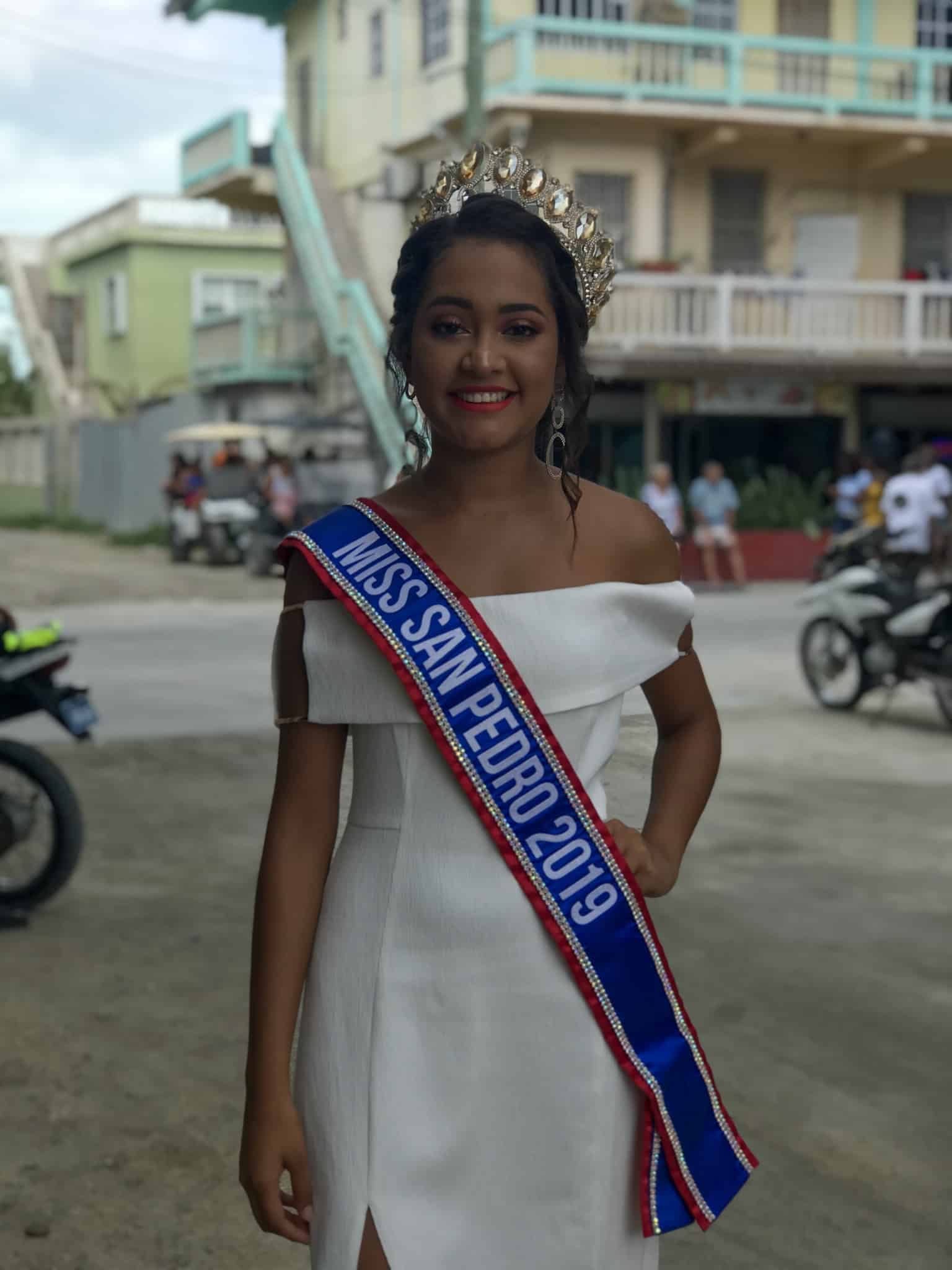 And then The Queen of the Bay.  A national pageant, the oldest in the country, won by a San Pedrano, Aaliyah Pilgrim.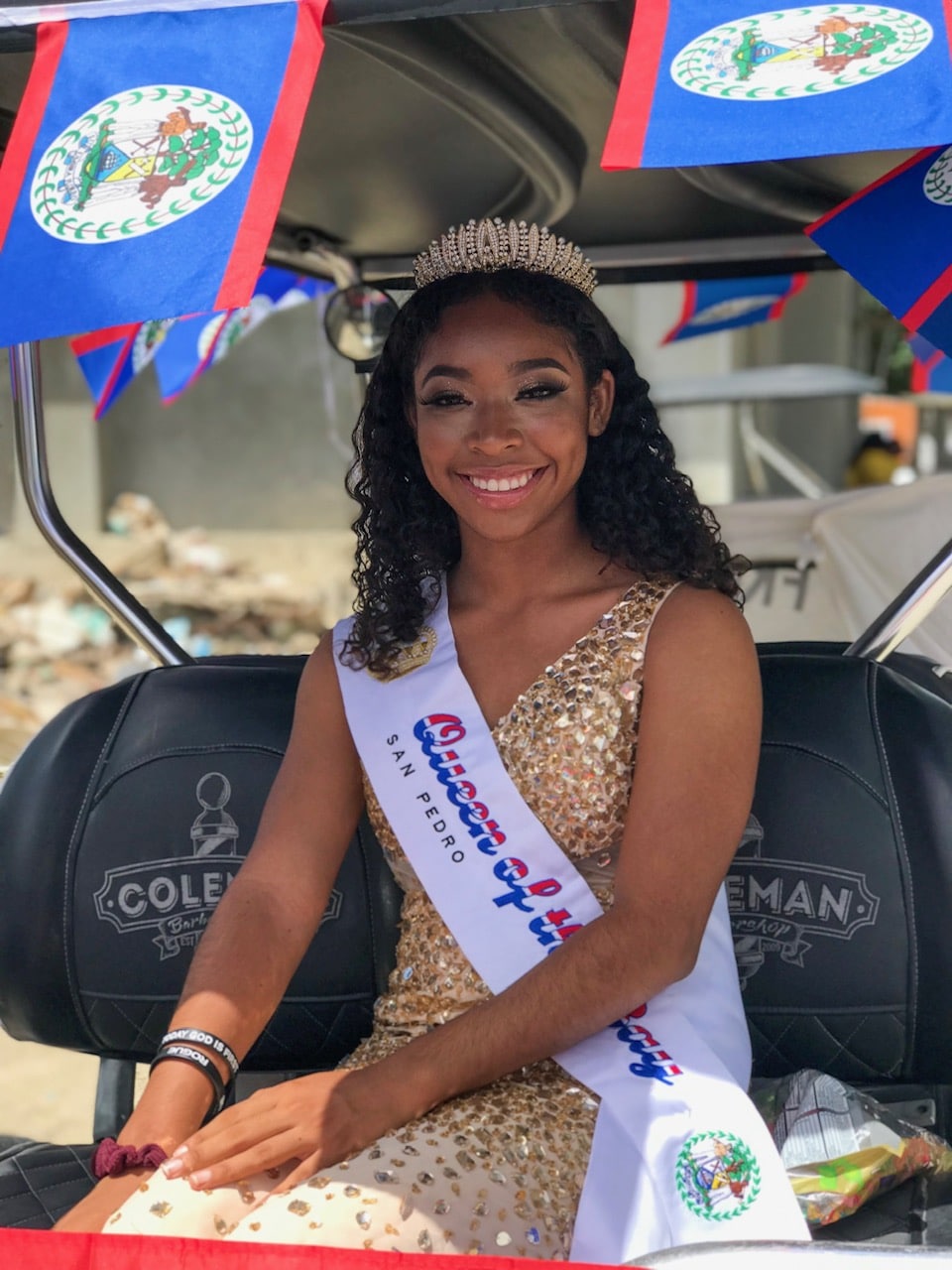 And now…just lots of pictures.  I was totally smitten with this costume.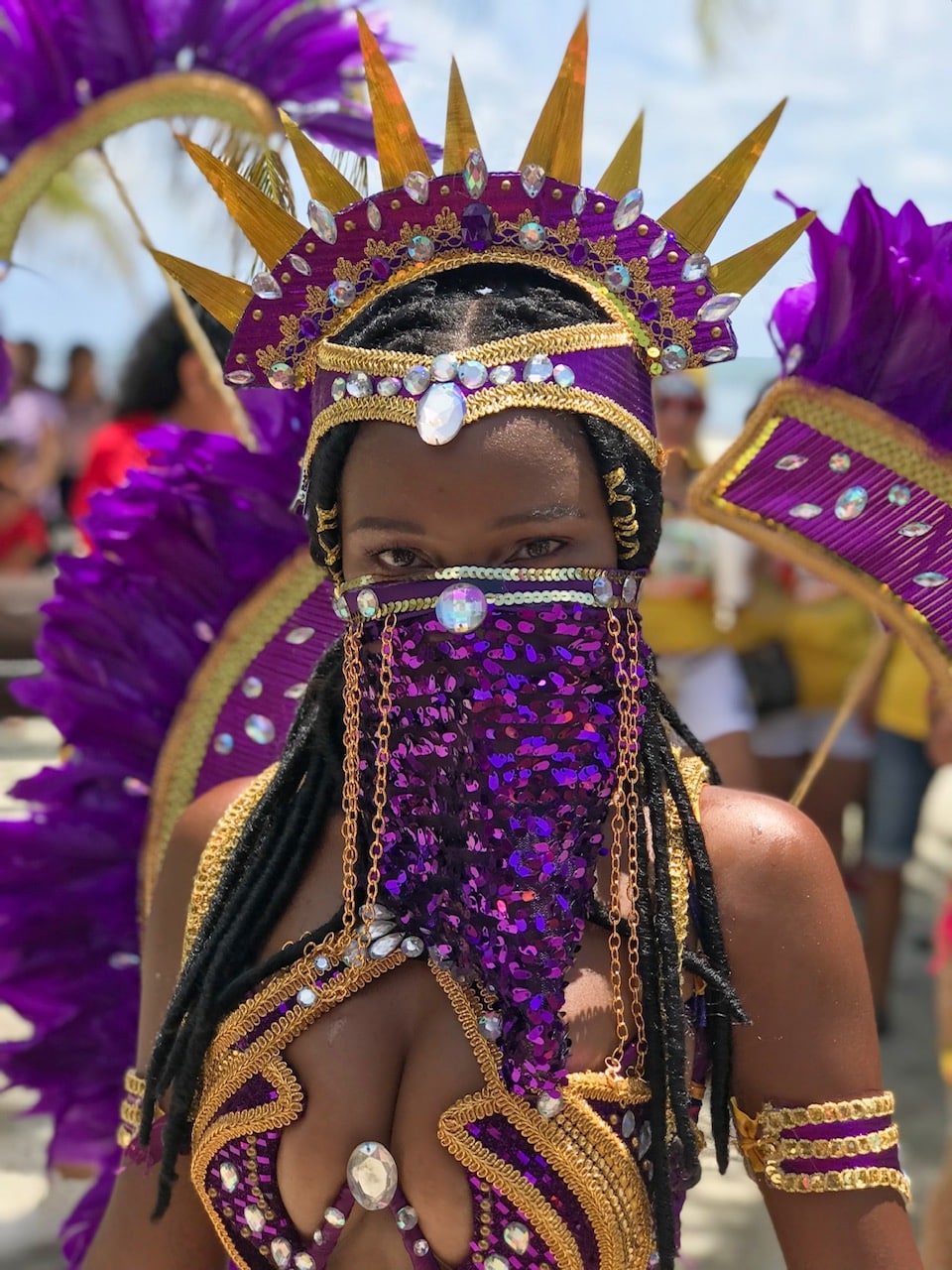 And this one.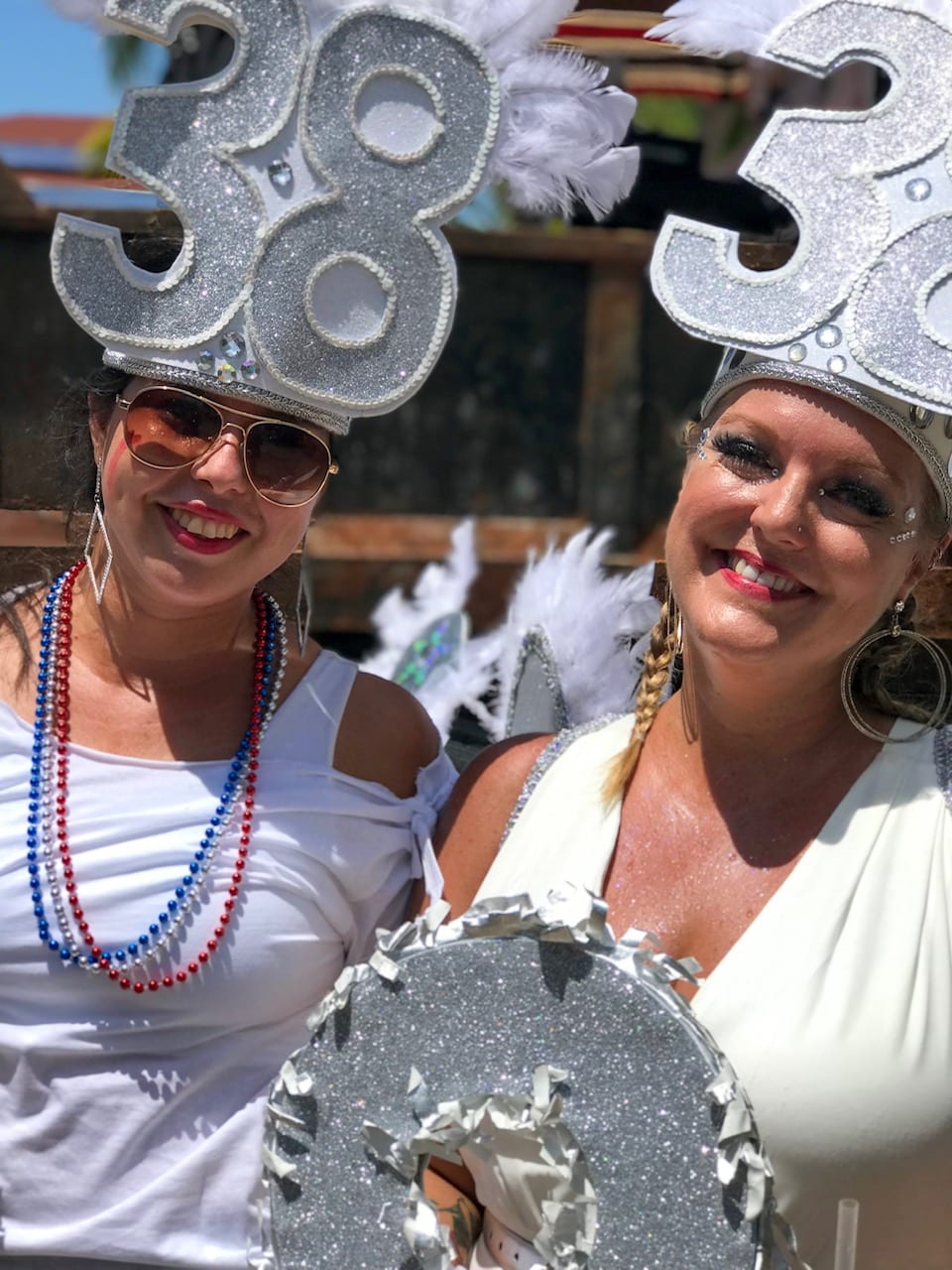 Crazy humidity, crazy heat…this is so impressive.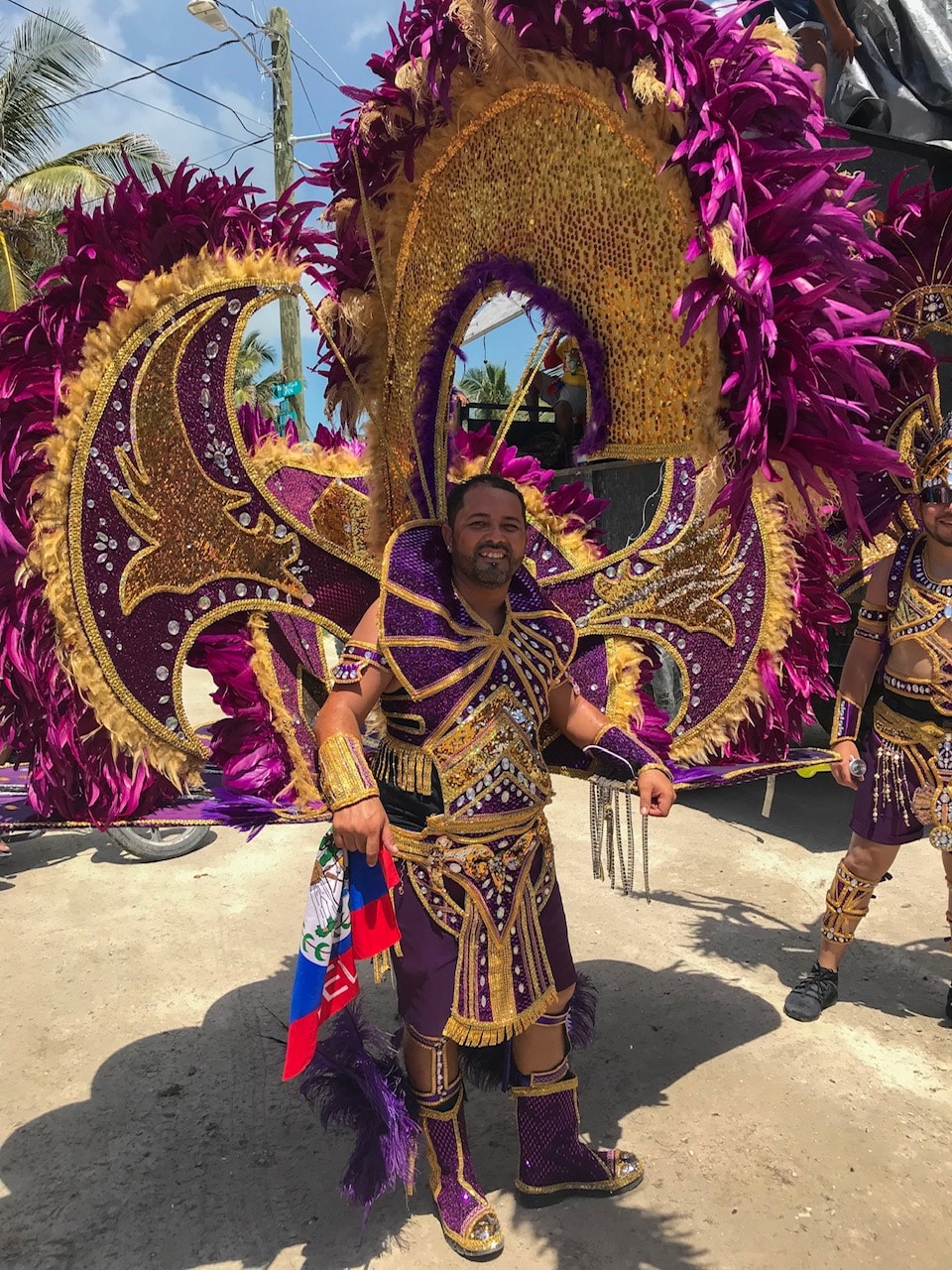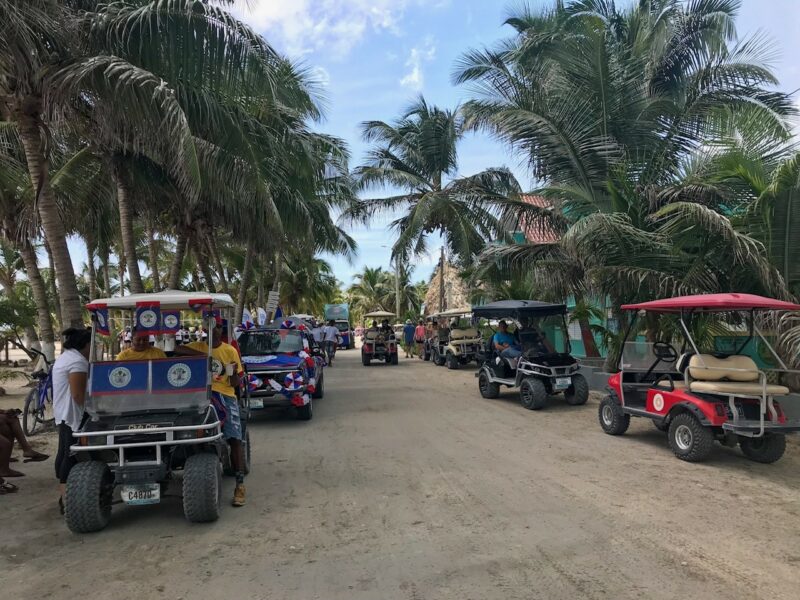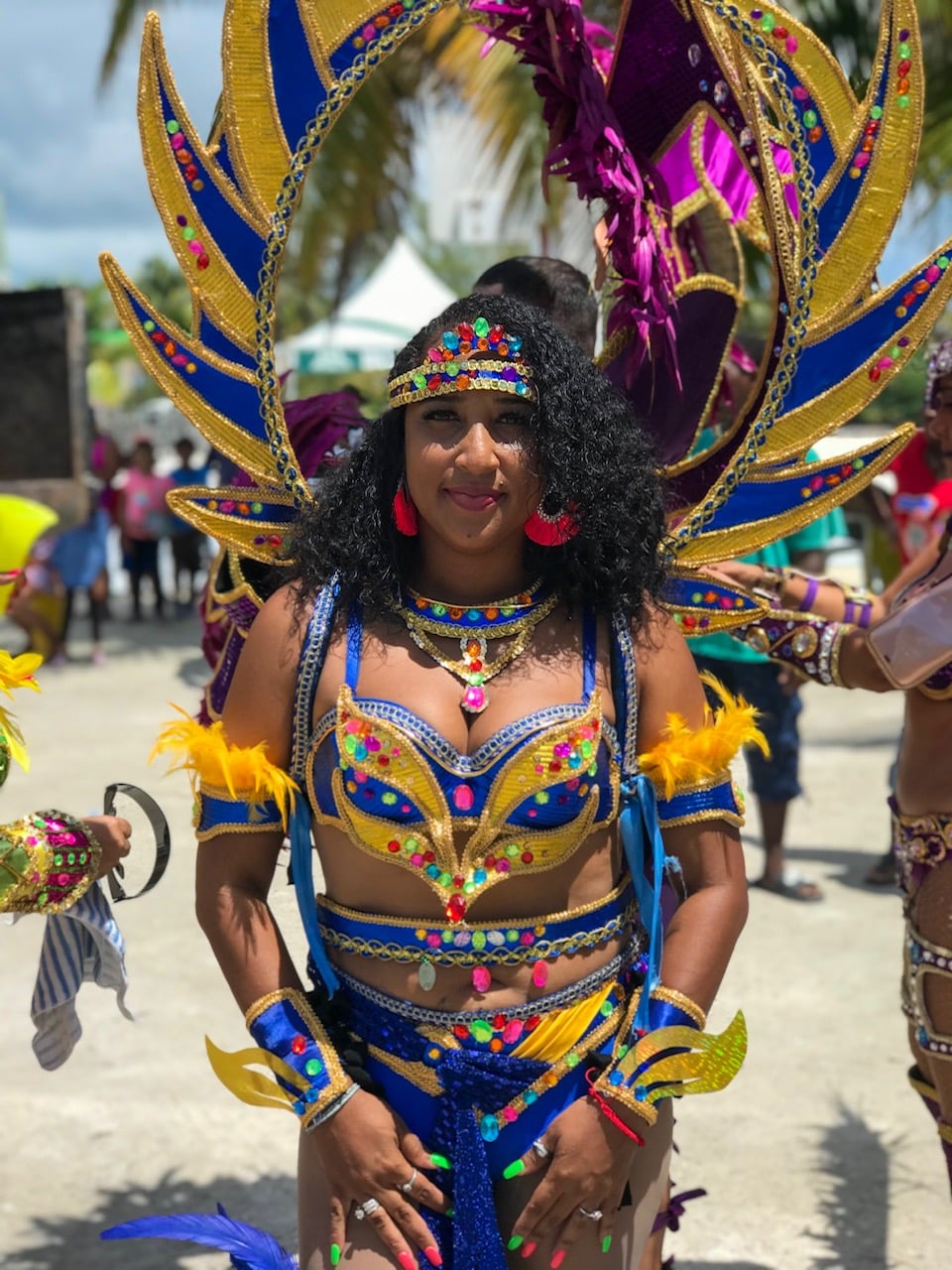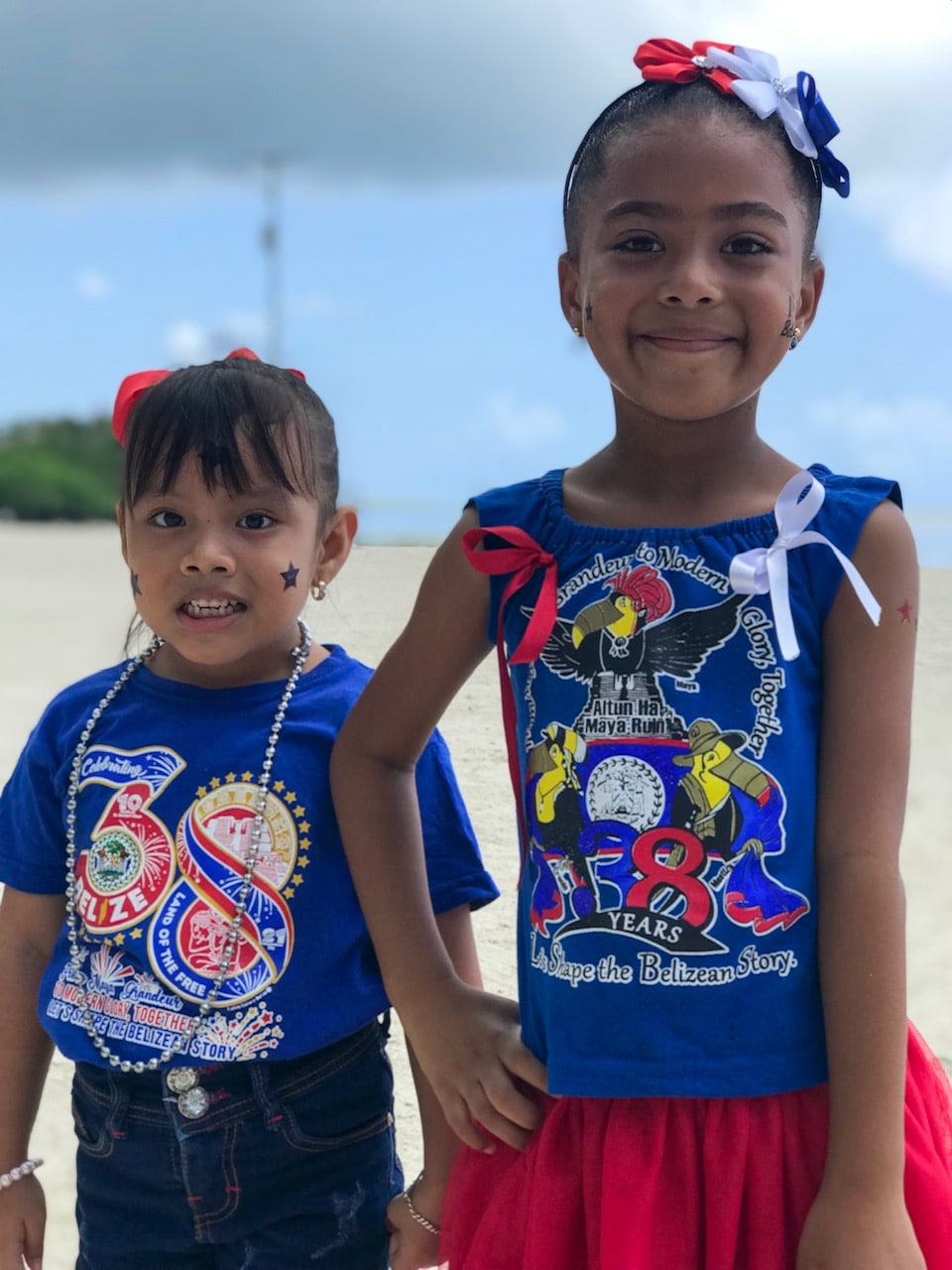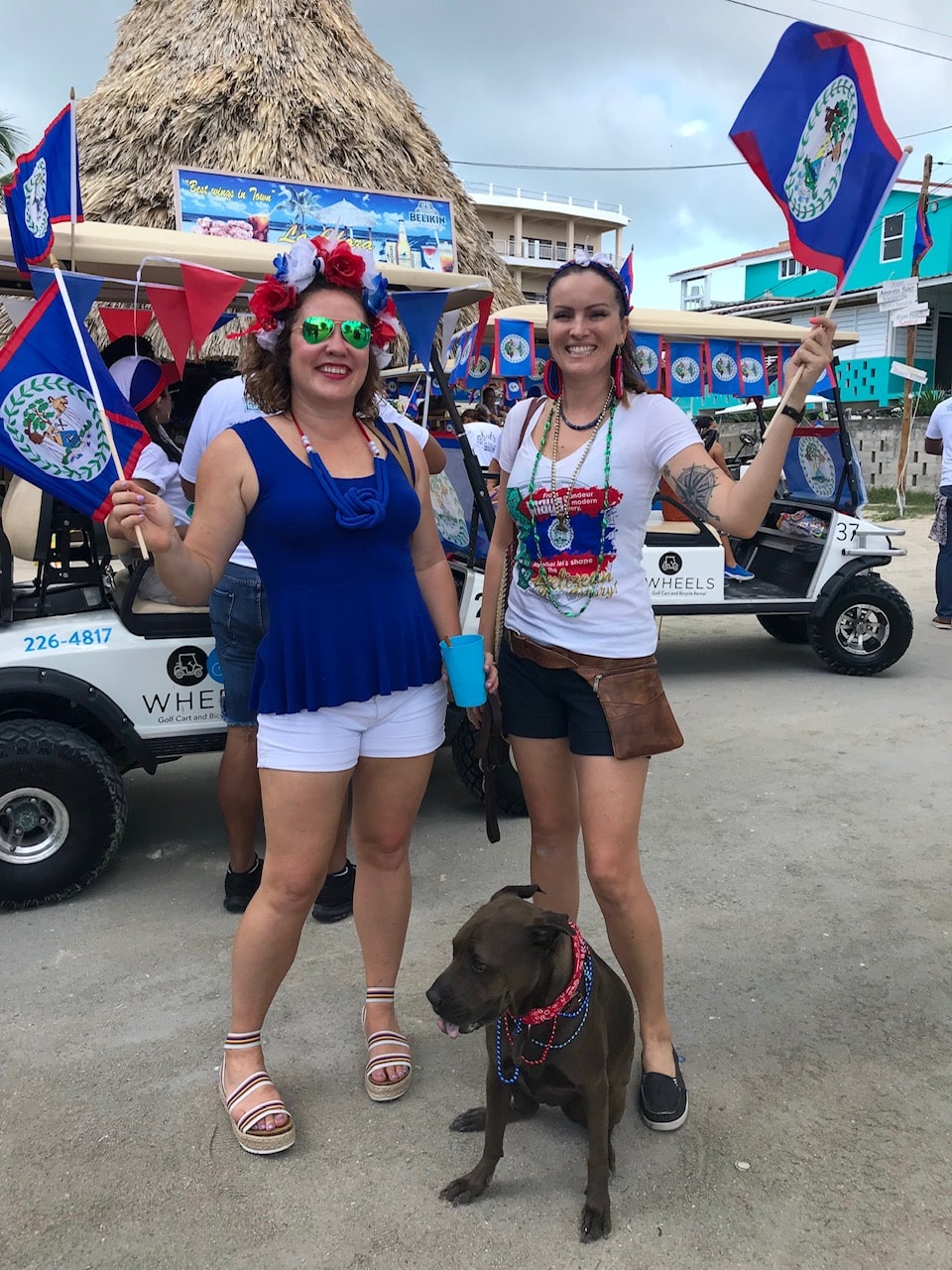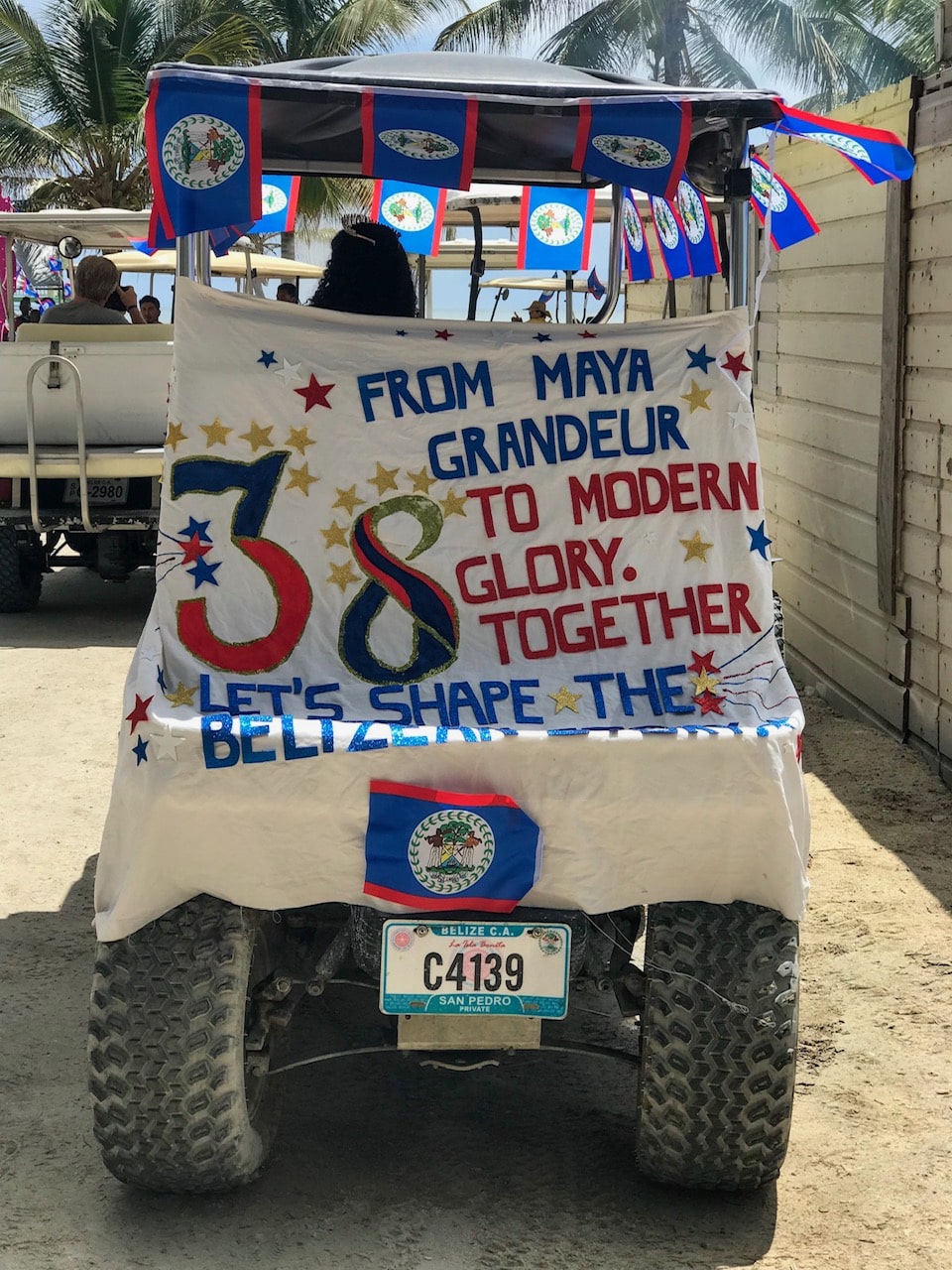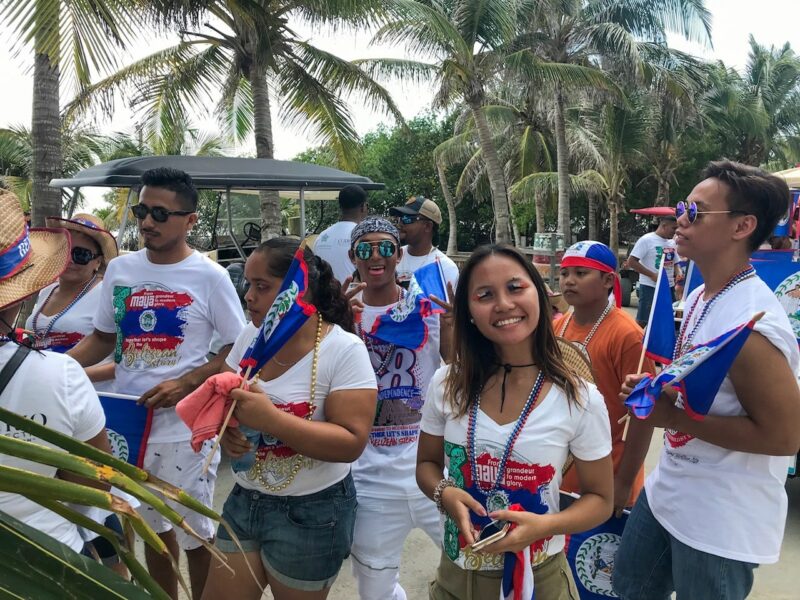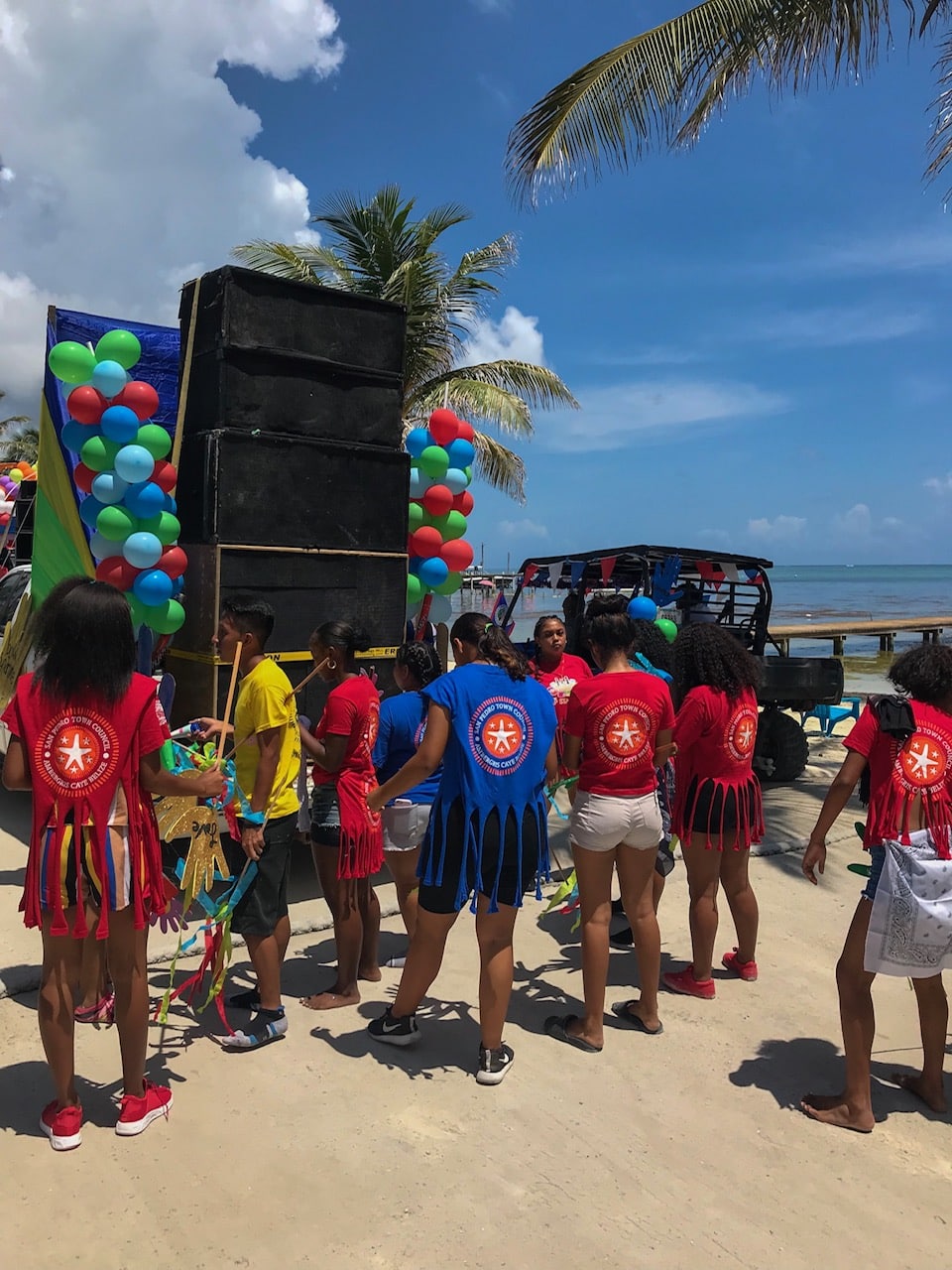 Remind me to find out more information on Salt Life Village – banner on the side of Sandy Toes truck.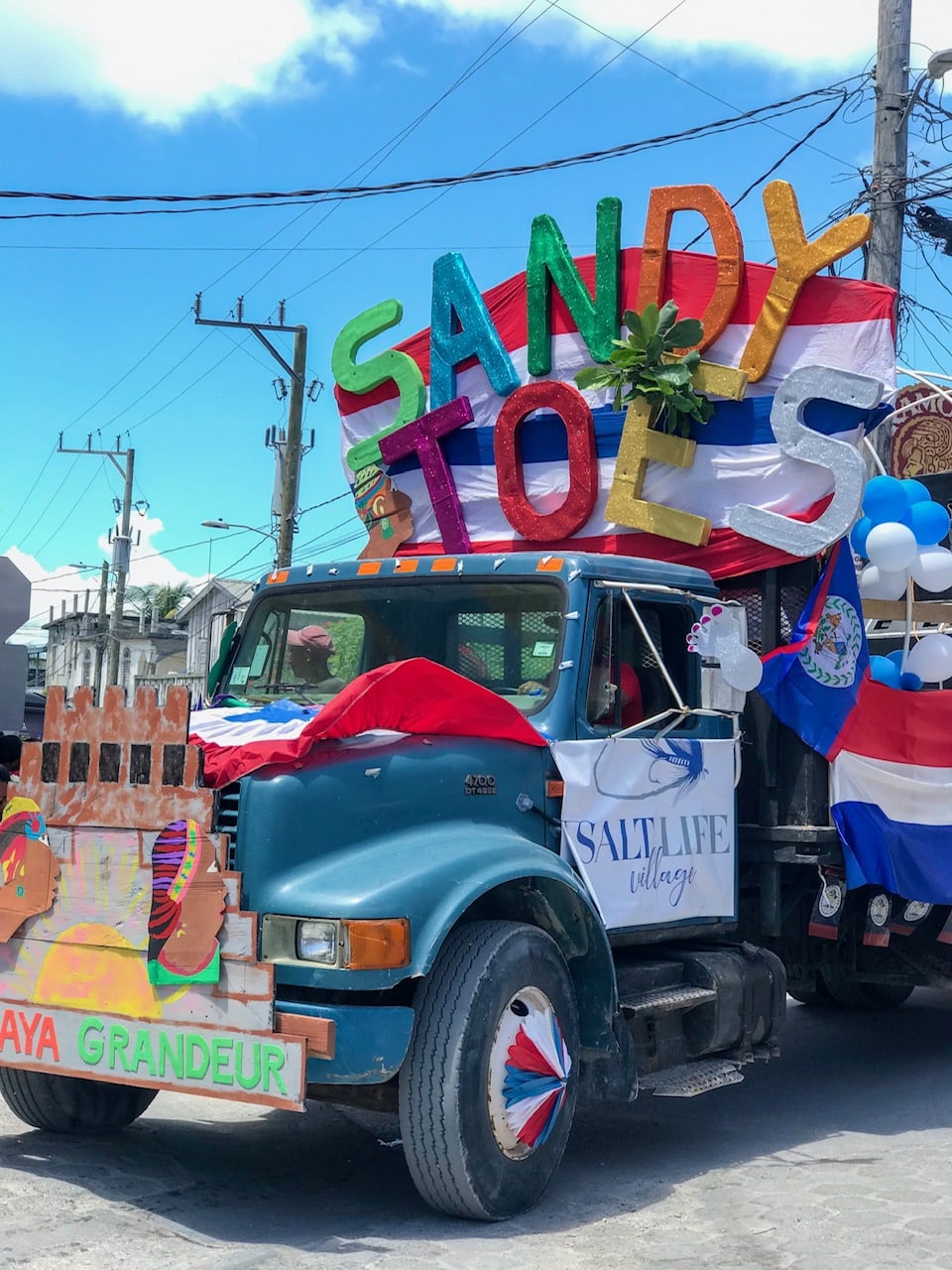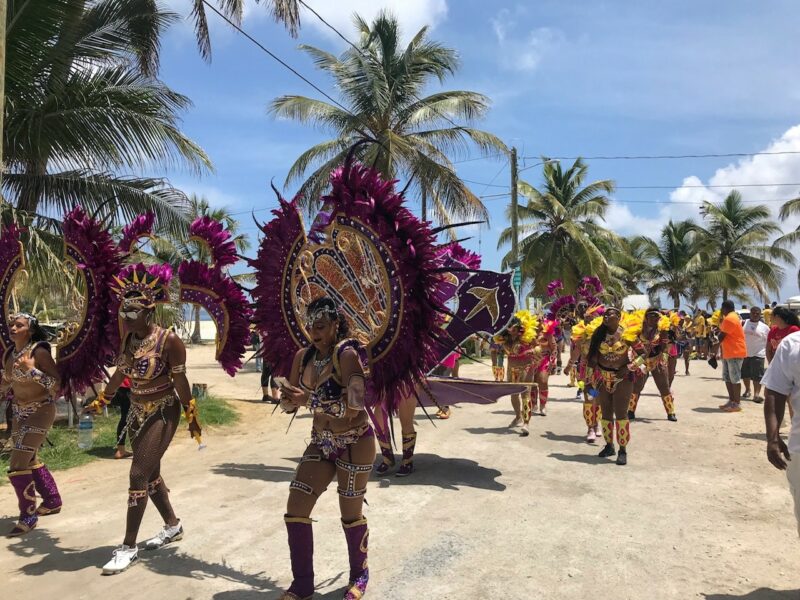 The rum punch re-fill stations were as important as any other floats.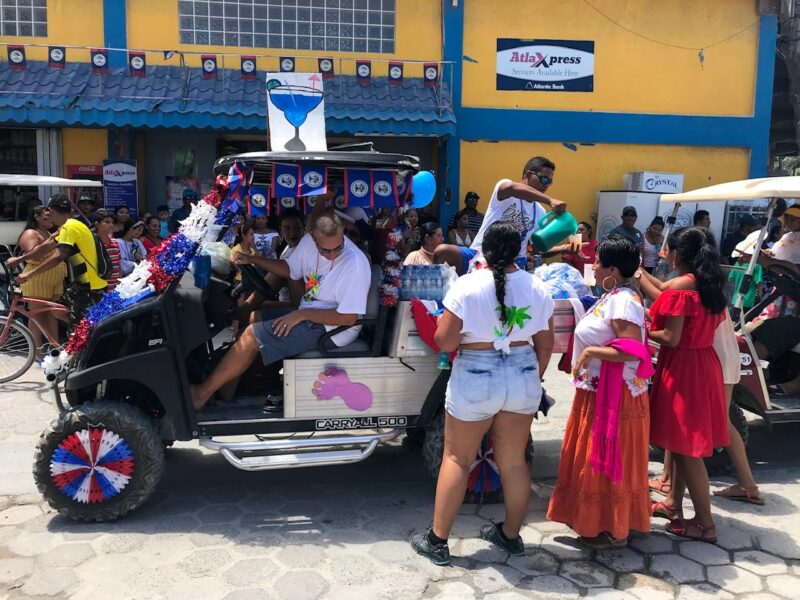 So fun…I hope everyone got the chance to be a part of it.  For those who love visiting this island – I think it's a time EVERYONE should visit just once.
Check out parades in the past below and get down here in September!  Pin this to remember.