The old Palapa Bar Location Re-Opens Quietly as Rum Dog Bar
Just over the only bridge on Ambergris Caye, about 1 miles north of San Pedro town, lies the posh neighborhood of Tres Cocos.  Named after 3 tall coconut trees that fishermen used to spot the area, it is predominantly large beachfront houses – many rental homes.  More recently (with the addition of the paved road about 5 years ago) businesses have sprung up in Tres Cocos.  Popular spots like Crocs Bar, The Truck Stop and breakfast/lunch/coffee spot, Marbucks.
But one of the original businesses in the area and, for a long time, the most famous, was the original location of Palapa Bar.  I have 1001 photos of it from "back in the day"…here are a few.
From around 2014.  Day ( think this one is closer to 2011), night, dawn.  I told you I have lots of photos!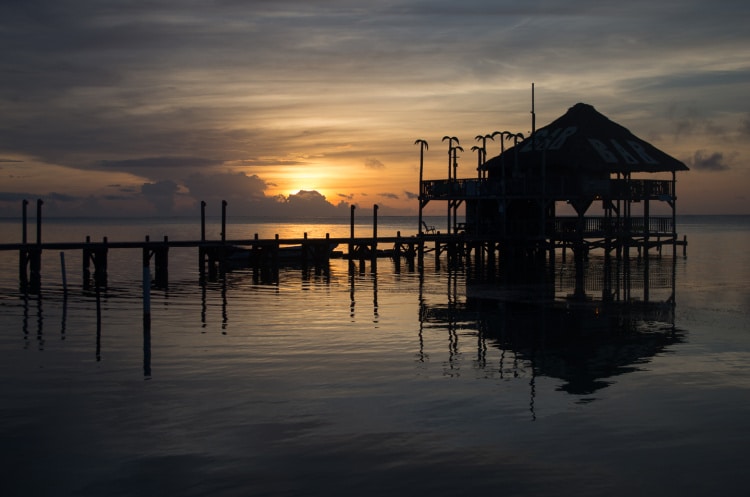 It was only one of a handful of over-the-water bars at the time.  The Tacklebox (now closed), Wet Willy's (now the NEW Palapa Bar) and…this one.  Now there are quite a few more.
But then…a few years back, the spot changed owners.  And there was some drama.  An allegedly shady new owner…who allegedly was later allegedly incarcerated in the states.
But that was 4 years ago.  The original Palapa Bar owners have moved to a new spot – much closer to town – and have a bigger bar that is very very popular.
And there are new owners.  So now…after at least one year of being closed…maybe two…the beloved old building has been spruced up and has opened quietly.  Ready for the busy season.  And I stopped in to take a look around.
There used to be a large back deck so the building is a bit smaller.
But there is now LOTS more seating and a pretty cool new tree house-y loft area.
The view really is one of the best on the island.
The view and the swimming area…
There is a tasty looking bar menu – and dinner as well.
It all looks really really really nice.  The name is a little…bland?  I don't want to be mean but I've thought of some new ones that I think have some real flair.  What do you think?
A.  Rum Dog Rum
B.  Rum Dog Millionaire
Or C.  Who asked you anyway?
I took a quick walk up the beach towards the beautiful Ak'Bol Resort.  I LOVE this strip of beach and stayed here overnight at a really cool rental house about 5 years ago.  Even the house has changed ownership and has a totally new look!
Old look – Called Casa de Paradiso
And new.  I really liked that fun balcony.  But she still looks great.
And some surrounding homes.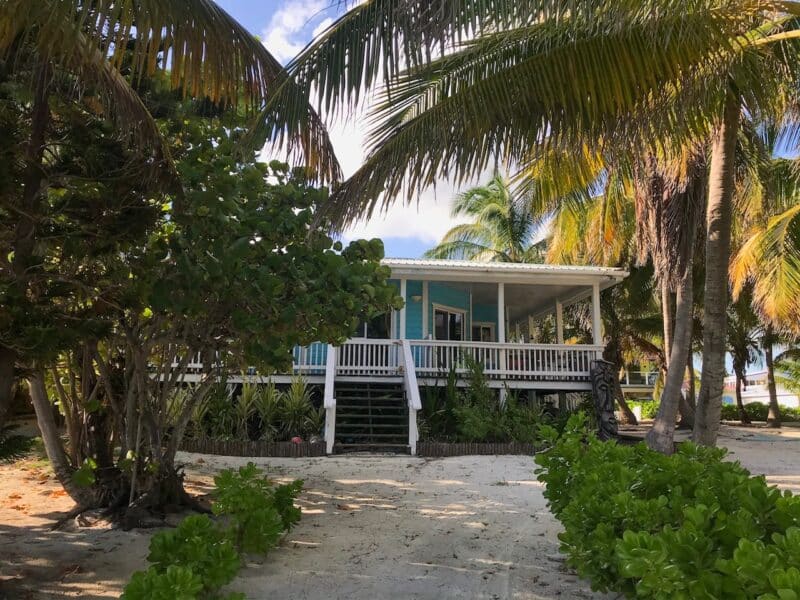 And then a LARGE one being built…on the lot where this old home over the water is…
One of the most photographed structures on the island…
Before.  (Does the tide even get this low anymore?)
Now has a SERIOUS dock to it!!!!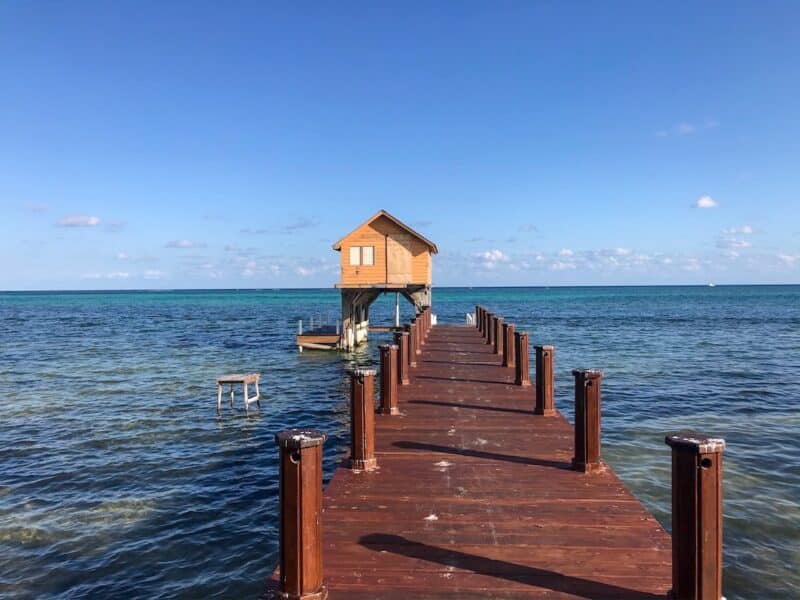 I wonder what's the plan…
Mind blown.