Fantastic Location, Friendly and Comfortable: White Sands Cove Resort
Visiting White Sands Cove Resort for the Very First Time
For quite a few years now, I've passed this sign while driving from town to my home at 7 miles north on Ambergris Caye.
So when I got an invite a few months ago to stay for a night or maybe two, I was excited.  Mostly because I am nosey…I mean curious.  But also because I get LOTS of questions from people about where to stay for their vacation in Belize and most often, on Ambergris Caye.
A kitchen and sitting room?  Check.  A pool?  Check.  A fantastic location – just a bike ride or easy-breezy golf cart ride into San Pedro town…but still with a private beachy Belize vacation feel?
White Sands Cove just might fit your bill.  Plus a few things that I particularly love in a vacation spot on Ambergris Caye.  Take a look…
A turn at the sign and down a long sandy driveway – this is a big property and a hotel that has been around for about 20 years.  Back when there was no bridge to town – only a pull-ferry and boat rides….back when North Ambergris Caye really was "the bush".  In the most beautiful way possible.
White Sands is filled with pretty well cared for vegetation – something I LOVE in an Ambergris Caye hotel.  Orchids and palms and flowers.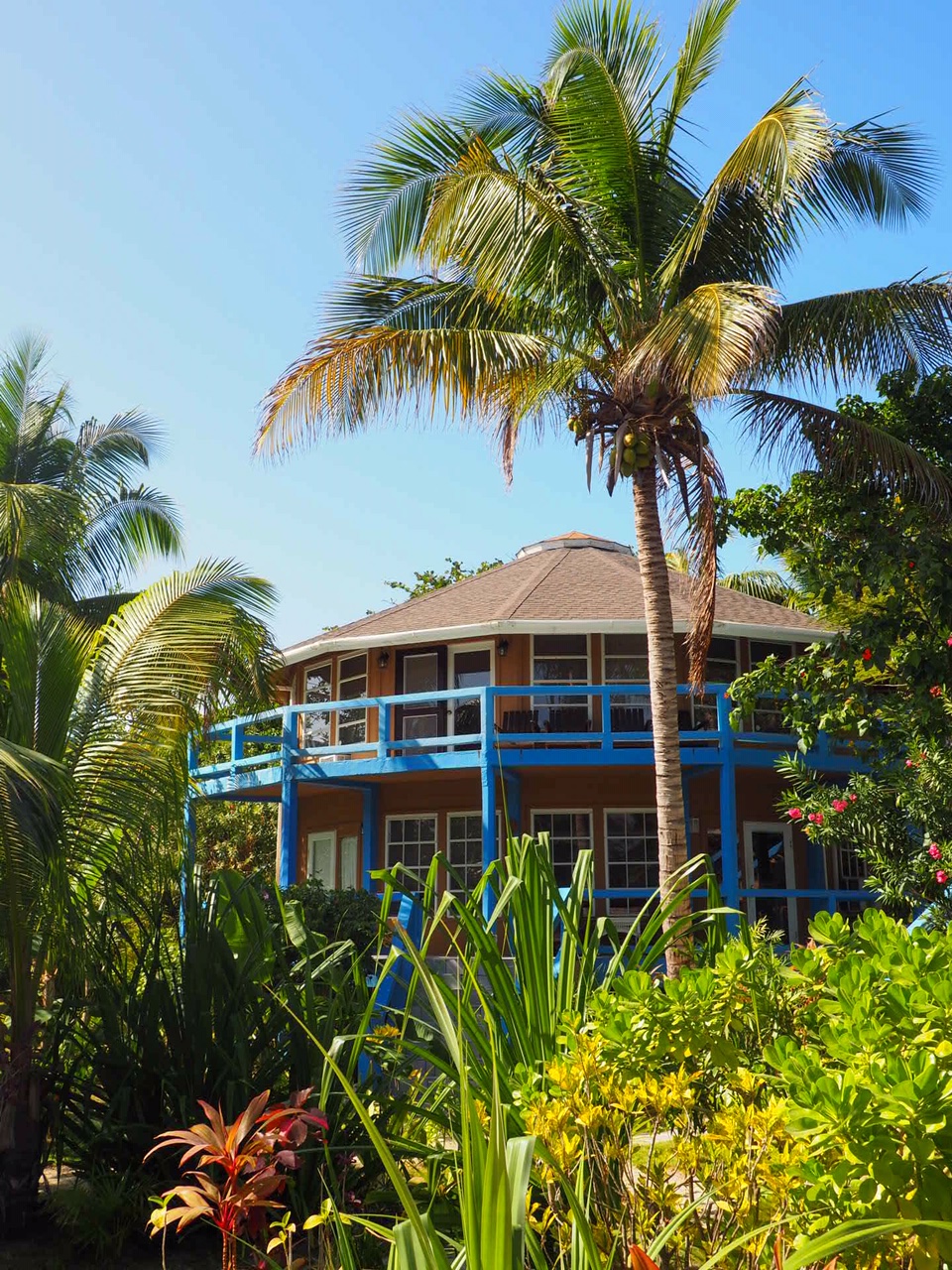 I stepped into the office – and found the next thing I really like in an Ambergris Caye hotel – super friendly staff who really care about the spot.
We went out to sit by the pool bar and restaurant – so I could hear about the amenities and tours as well as get a feel for the area.  There are actually quite a few restaurants and bars within easy walking distance like Aji Restaurant and the new Capricorn.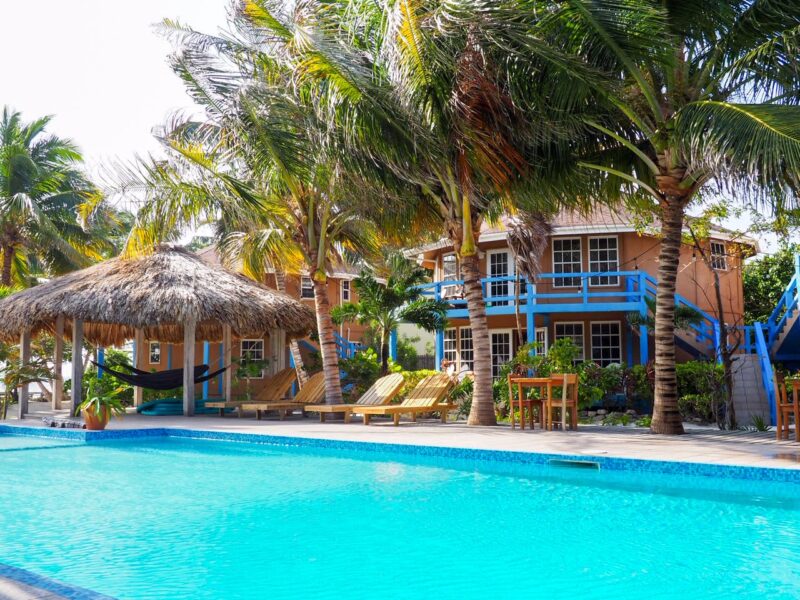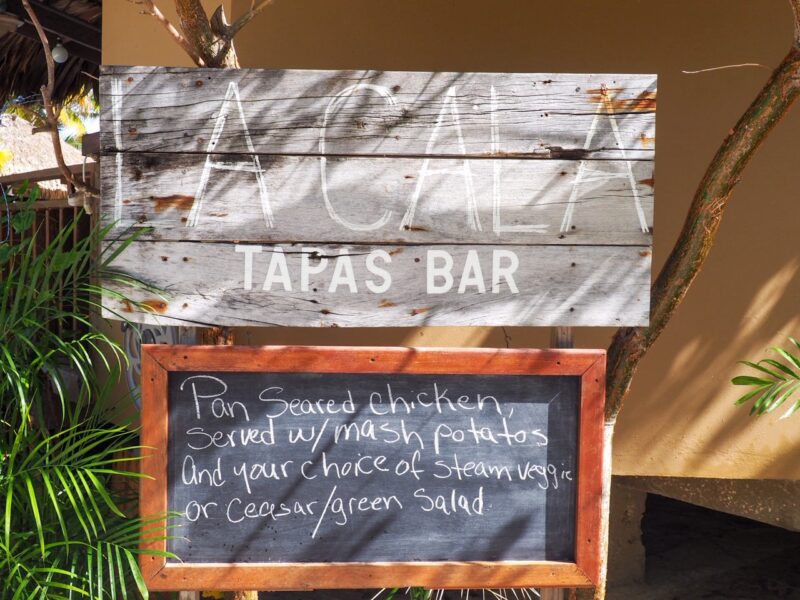 You can see the pool bar and restaurant palapa…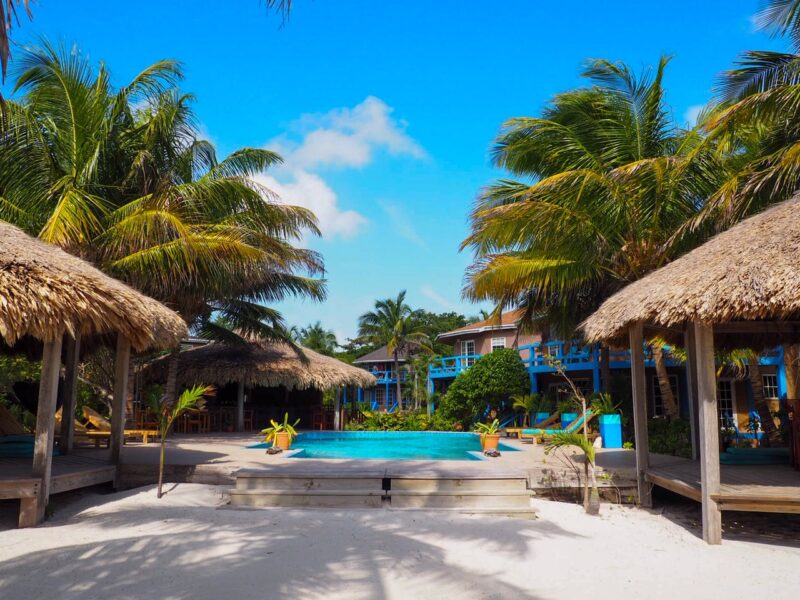 And to my room.  I paused for a moment to ask the gardener for a cutting of a beautiful plant that I've seen blooming in a few spots in town.  He gave me a whole bunch and instructions on how to get this beauty growing.  The Starburst Tree.
Well…rooms.  I had a sitting area, small dining table and full kitchen – blender!  Toaster!
And a super nice bedroom and bathroom (with plenty of towel hooks – none at all is one of my pet peeves.)
Perfect.  I set my things down and took a walk around the property.  Two story, charming buildings around the pool – mostly one bedroom units just like mine but a few with two bedrooms.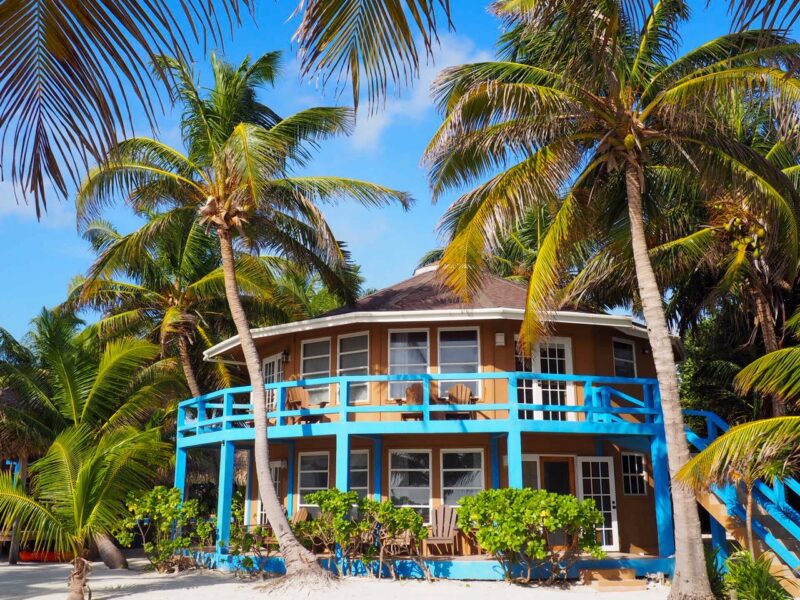 A long stretch of beach front with lots of loungers and shade.  Love the option of shade at the beach.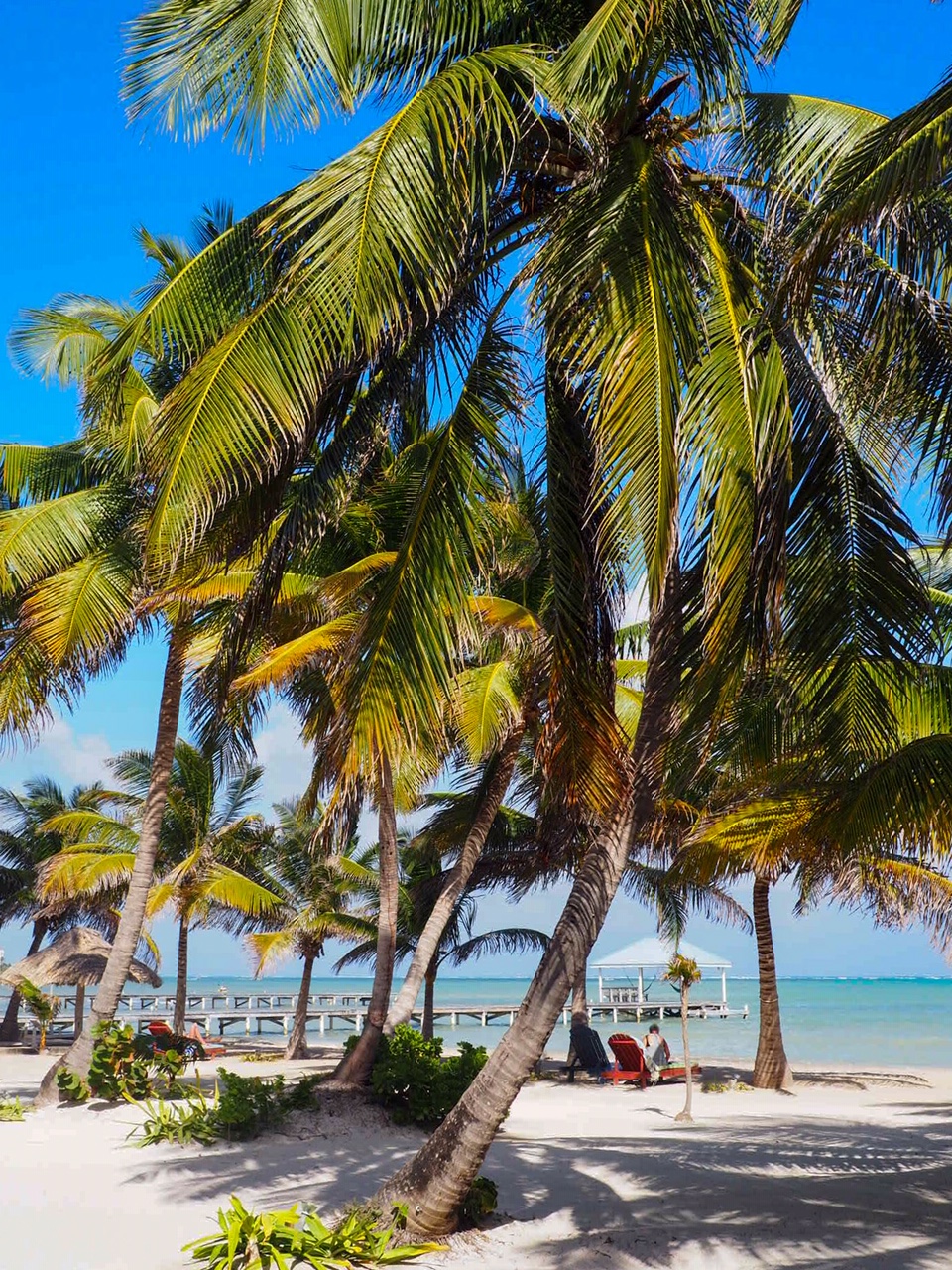 The dock for swimming and pick-ups for tours.
I love that each unit has a wrap-around porch.  I could spend a few hours here with a book…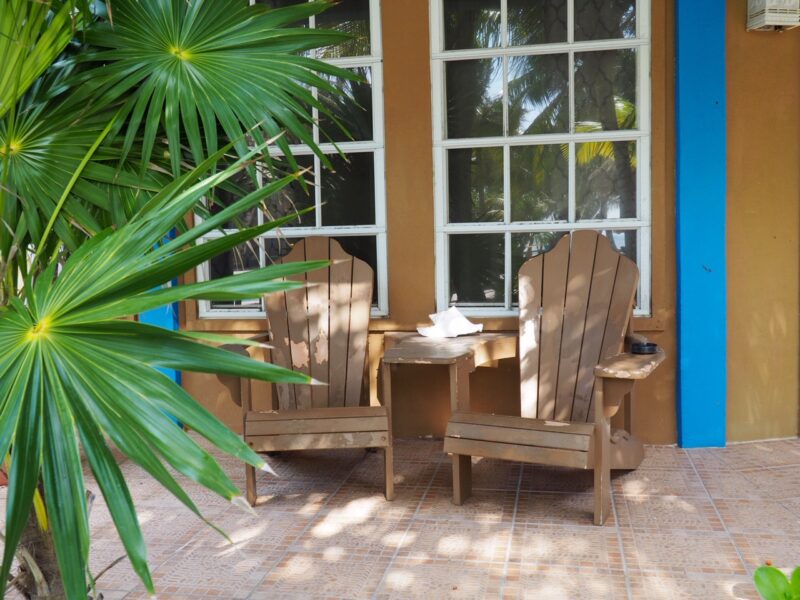 Some of the condo owners were in town (each is individually owned) – and the whole resort has a great family feel to it.  Chatting around the coffee pot at the pool bar in the morning sipping coffee and talking about your day…or swapping stories about tours you've taken or restaurants you've visited.
Unexpected bonus:  It's really good coffee!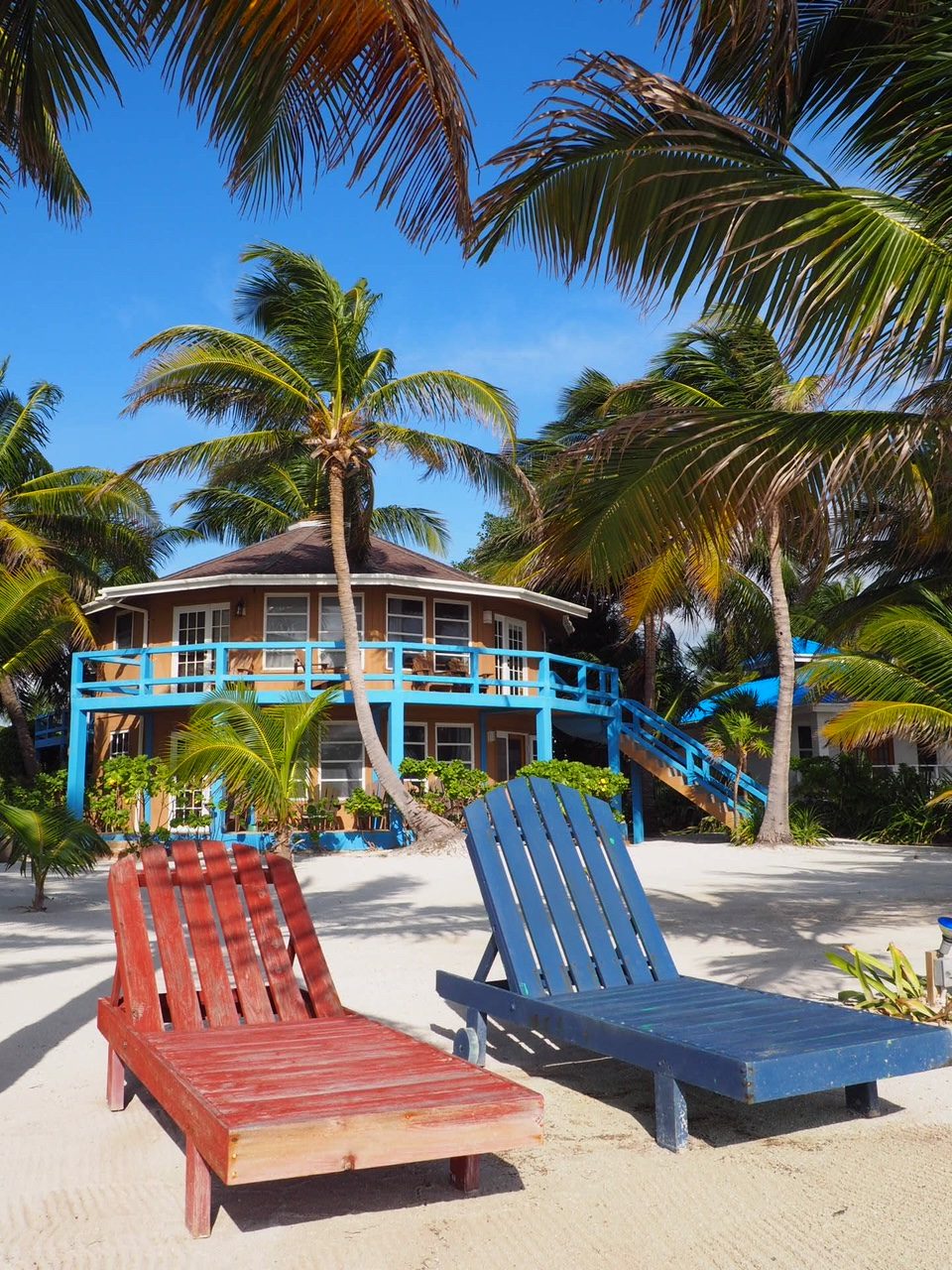 I had a very relaxing 24 hours at White Sands…maybe I should have made time to spend 2 nights.  Next time.
So let me summarize what I loved in case you are the type that likes to read just the end of a book.
Beautiful, large lust property right on the beach.
Super convenient location for getting to town, the Truck Stop, Secret Beach and when returning…feeling like you have lots of quiet and privacy
Super friendly staff from the gardeners to the front desk
Plenty of towel hooks and a kitchen that actually has everything you need – from enough spoons to plenty of bottled water to a blender
Quite a few options to explore by foot – bars and restaurants – including Paco's Tiki Bar which has a pretty cool bonfire night.  Remind me to try this!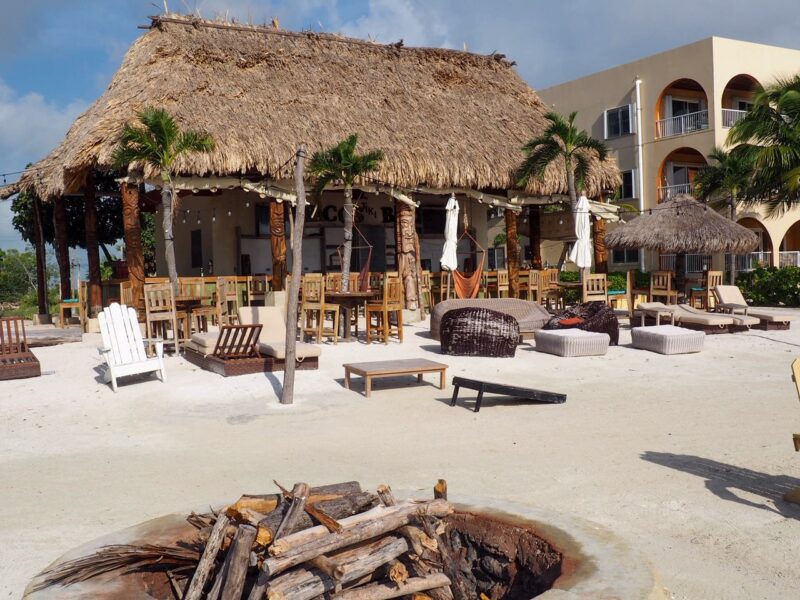 For more information on White Sands Cove, please check their website.  And please, as always, let me know what you think!
I really enjoyed it.