Ambergris Caye, Belize Update – State of Emergency Extended For Two More Months
Yesterday the Government of Belize voted to extend the State of Emergency for the country for another two months – until the end of June.  Our country has a relatively low population (estimated around 350,000 thousand), a very low population density and we have been extremely lucky when it comes to CoVID19 numbers.  And the 18 cases (with two deaths) have not increased at all for about two weeks.
But that is not the case for the countries that surround us – the Yucatan is reporting a rising curve …
(Read here how the Yucatan small city of Valladolid – population about 50,000 – is setting up a 100 bed provisional hospital)
And it's not the case for the countries that provide most of our travelers.
Read here:  Absent Vaccine, Airline Industry May Be Gutted For Years
So for two more months, our borders will remain closed.  District to district travel is curtailed unless you  are deemed essential workers.  And our island, in addition, will be closed to anyone trying to get on or off (minus special exceptions).
But as I said in my last post – the only REAL first-hand thing this blogger has to report to you takes place within about 500-1000 feet of our house.  So here it is…
Currently, I have Spiced Gingerbread Loaf in the oven.  Thinking about making Challah later today.  Yesterday it was banana bread.  It's my somewhat-strange, reality-avoiding, potentially emotion-eating but extremely calming pandemic behavior.  There is a clear start-middle-delicious-end.  It screams "Everything is going to be just fine…I mean…look!  I'm making tasty food!"
(Please don't act like you don't have a secret strange pandemic behavior…I know you do.)
Here we go…
After the hazy, smoky weather, the skies cleared over the weekend and….WOW.
From the balcony.

And the resort (closed as all are right now) to the south of us.
Please remind me to wipe this spot off my relatively new camera lens.
This camera which I am ABSOLUTELY LOVING – even if I'm just using it on Automatic Mode most of the time.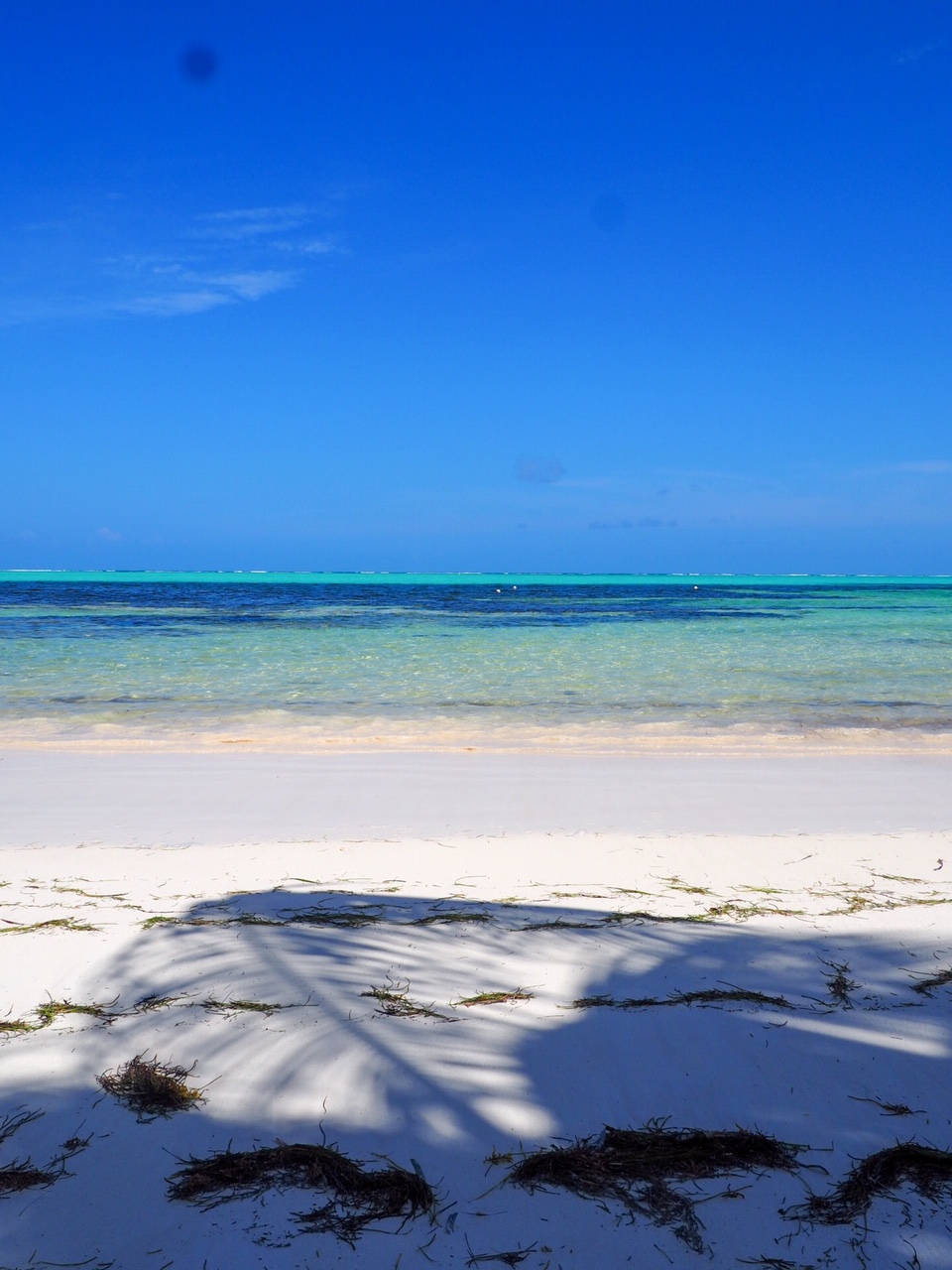 Elsie loves just laying by the beach – our other two dogs love snuffling in seaweed for delicious dead things to eat.
Here's a picture of Mocha, the mother of the 12 puppies, enjoying her new home-puppy free lifestyle.  She is such a sweet dog.
And the artwork behind it that we FINALLY hung up on the wall after 3…4 years in this house?
A flower painting I bought in a gallery in Roatan about 10 years ago, an elephant I bought on my trip of a LIFETIME to Kerala, India a few years ago (that I WON thanks to you all!), a piece of drift wood shaped like a whale that Jeff brought me from British Columbia…just some things that I love.
I'm going to try to get back to more frequent updates.  If you want the real (boring) nitty gritty – follow me on Instagram, I've been posting my daily pandemic journals that might just have you screaming…TMI!
But I hope you are watching the ESPN/Netflix documentary on Michael Jordan.  I don't care much about basketball but this 10 part series makes me GIDDY!