Comfort Needed: Let's Make Belizean Chicken Soup
Today marks Day 4 of island lock-down quarantine for the surge of COVID we've seen in the last week.  Ambergris Caye went from zero active cases (there had only been two diagnosed in late March, early April) to over 50 active cases diagnosed on the island in just the last week.
Chicken soup – which actually DOES have several benefits when you are not feeling well.  And 2020 is a year that…has very few of us feeling well.  (Just as I was typing this… an earthquake just rumbled our house on North Ambergris Caye. 5.7 just off the coast of Honduras.)
2020 is the year that just keeps on giving!
You might be surprised to hear it, but Belize is a BIG soup country.  And I know what you are thinking.  After a morning of sunning and snorkeling, do I really want a big bowl of hot soup?  The answer, when I first moved down, was HECK NO.
But you may have noticed that as climates get hotter, the food also gets spicier.  Scandanavians are known for eating creamy sauces, bland fish and maybe some lingenberries, those sitting in an igloo might be eating whale blubber…Belizeans?  We are known for eating these.
The habanero chile.  Pretty…it almost looks like a cherry but MAN…do they pack a punch.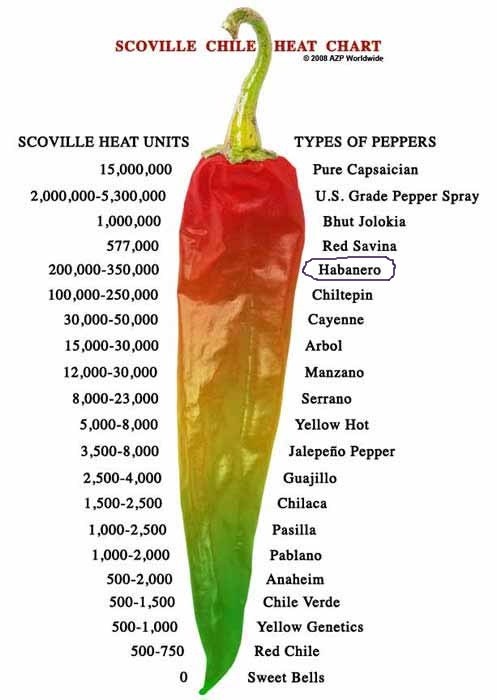 I'm not sure I could tell the difference between biting into a habanero and US Grade pepper spray in the eye.  And if you fear the chile, you will quickly be humbled, on arrival to Belize, when the 9 year old at the corner deli dumps raw chopped onion and habanero on his rice & beans.  Like it's ketchup.
But none of that is my point.  The hotter the climate, the spicier the food – and the idea behind it is:  hot (spicy or temperature hot) food makes you sweat, sweat cools you off.
Do NOT pass by the hot sauce OR the soups when you visit Belize.  Soup is some of the most delicious food here – try the Conch Soup – a creamy coconutty chower – or fish sere – coconut fish soup with a salty porky pigtail, if you are lucky.
Try the Black Dinner – or chilmole – a chicken soup blackened with recado spice and served with a hard boiled egg.
I promise.  Warm weather or not – you will love it.
Yesterday I thought I'd sweat (more) and make some Belize Chicken Soup with Habanero.  The ONLY Belize recipe that I've mastered.  I love it because you can go heavy or light on any part of it…make it spicier or less spicy…basically, it's impossible to mess up.
Plus, it makes me feel extremely capable.  Spent most of the morning reading magazines?  Whip up a batch of this and you look like a superstar.
AND there is no double, double toil and trouble – no hours at the stove.  An hour – tops.  You've got delicious soup – cheap meals for the next few days.
The rough recipe was given to me by the lady at the counter at Marina's Store 6 or 7 years ago.  And I've been making it ever since.  Chicken soup in the summer is delicious.  And add an extra habanero if you really like to sweat.
Remember…science says it will cool you off.
My Chicken Soup 
You can double, triple, half…whatever you like
One pack of chicken legs (in Belize, legs = leg and thigh) – I like to separate the leg and thigh, you can also chop into a few pieces.  This is not baby food.  This soup contains BIG chunks of everything.  Less chopping = more eating
Malher Consumme
Habanero – 1 for just a fruity twinge, 2 for a lee more punch
Vegetables – I used 2 large onions, 6 cloves of garlic, 2 carrots, 3 potatoes, all very roughly chopped.  Cabbage is also delicious.
Lime
CILANTRO
So easy.  First, I brown the chicken.  I leave the skin on half…and take it off half.  A bit for some fatty flavor – it browns up nicely in a hot pan.  Turn your soup pan on Medium and brown the chicken pieces in smaller batches.  If you throw them in all at once, they don't brown nicely.  I didn't log thousands of hours watching the Food Channel for nothing.
Return all chicken to the pot, turn down heat.  Add in half the onions and all of the garlic and let them sweat a bit.  After 5 minutes, add water to cover.   ** Cover-ISH.  Use as much water as  you like.  If you like lots of soup, go for more water.  Add in your whole habanero.
Add in chopped cilantro stems.  NOTE:  I think cilantro is the most delicious thing in the world.  (Read:  I'm Confused…I Just Assumed EVERYONE Loves Cilantro)  If you don't like it then…oy.  I'm sorry.  I don't know what to tell you.
I'm going to be adding as much cilantro to this throughout the recipe.  More cilantro is just better.
Add a heaping tablespoon of Malhers.  Don't look at the ingredients…or the neon yellow color.   Close your eyes and pretend it's a chicken product.
This stuff is in almost every Belize kitchen I've seen… (Read:  Things I Never Knew I Needed:  My Life in San Pedro, Belize)
Add the one spoon – you might need to adjust at the end.  You can always go more…so be careful.
Simmer for about 15 minutes – I like the lid on.  Add in your other vegetables – potato, carrot, more onion, pumpkin, squash, okra, greens, cassava, coco yams…whatever you like.  Add some more cilantro.  Cook for another 15 minutes and DONE.
Now serve.  With left over coconut rice, with some regular rice you just made, with some noodles, with torn up corn tortilla (DELICIOUS – and $2bzd a pound right in town), with matzo balls, egg noodles, those dried noodles that come in the 50 cent Ramen package, with nothing at all…this stuff is HEARTY.
**Coconut rice:  When preparing your white rice like you normally do, add a nice glug of fresh coconut oil as you start to cook.  Voile.  Cococnut rice.
Squeeze with lime and add lots of fresh cilantro.  BOTH CRITICAL TO THIS RECIPE – it's what makes the soup fresh, summery and delicious.  And please…don't accidentally eat the habanero.  It's something that you'll regret for the rest of the day.
Ta-DAH!
PLEASE!  Let me know if you have any additions or do anything differently…I'd love to know.