THE Ambergris Caye Holiday Treat for Your Friend, Your Wife or Yourself: A Day Pass at Matachica Resort
Day Pass for One At Dreamy Matachica Resort
About 4.5 miles north of San Pedro town is an island paradise:  Matachica Resort.  Small, gorgeous cabanas in bright colors…each named after a fruit…sprinkled along hundreds of feet of some of Ambergris Caye's most beautiful sandy white beach.
I've wanted to stay at Matachica ever since I first saw the very boutique-y resort…maybe 10 years back?  I've admired the gorgeous dock and the perfect beach for ages.
You may remember it from:  10 Belize Resorts Where You are Most Likely to Mingle with the Rich and Famous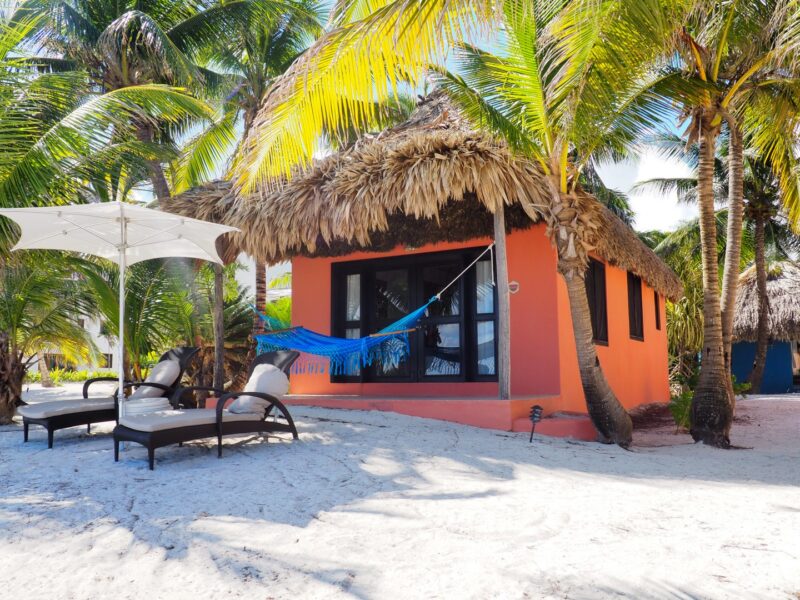 I mean I am fully obsessed with the dock.
So when I saw that they were doing Day Passes?  PERFECT!  I can spend some time lounging on the beach!  Test out the pool.  Have lunch in the beautiful restaurant.
PERFECT for a special holiday treat for well…me.  But how about this – for you and your bestie to celebrate 2021?  Or if you are visiting the island and staying at a rental house or in town – for a fabulous resort day with lots of delicious cocktails or perhaps a massage?
Here is one drink…or two from the cocktail menu – check it out…they all sound so good.  Ginger beer and homemade clove liqueur!
LEMONGRASS FEVER COLLINS: Kokonut Rum, Green Chartreuse, lemongrass tea, fresh lime, sugar, Angostura bitters.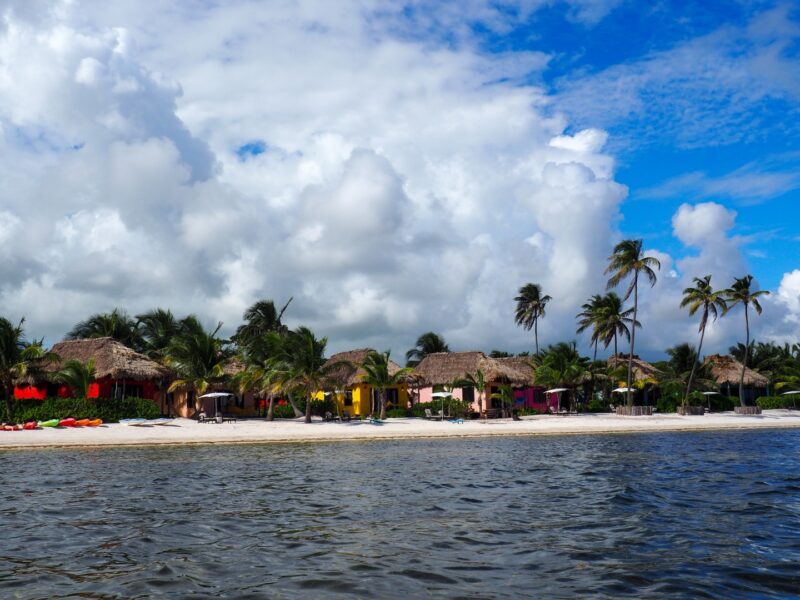 The fee (and I will list all the information at the bottom of this post) – $100US for one person and $150US for a couple (a "couple-couple", friends, mother & daughter) – gains you access to Matachica for the day and is credit for the restaurant, for drinks at the bar and for the SPA.
Before I list the details, here are my pictures from my late morning/afternoon at Matachica.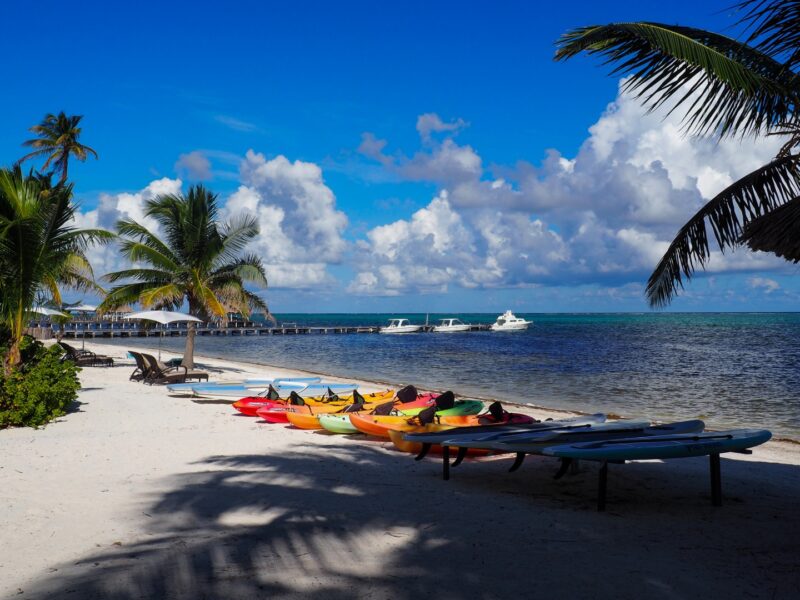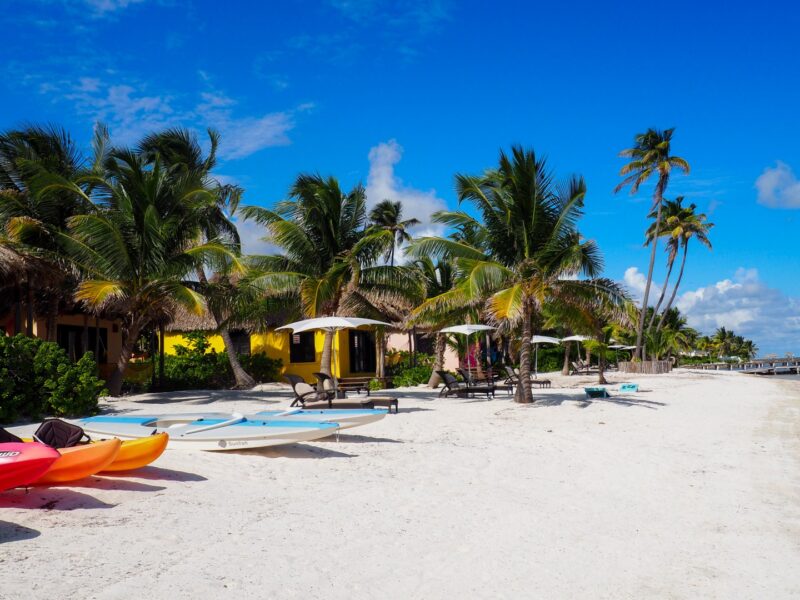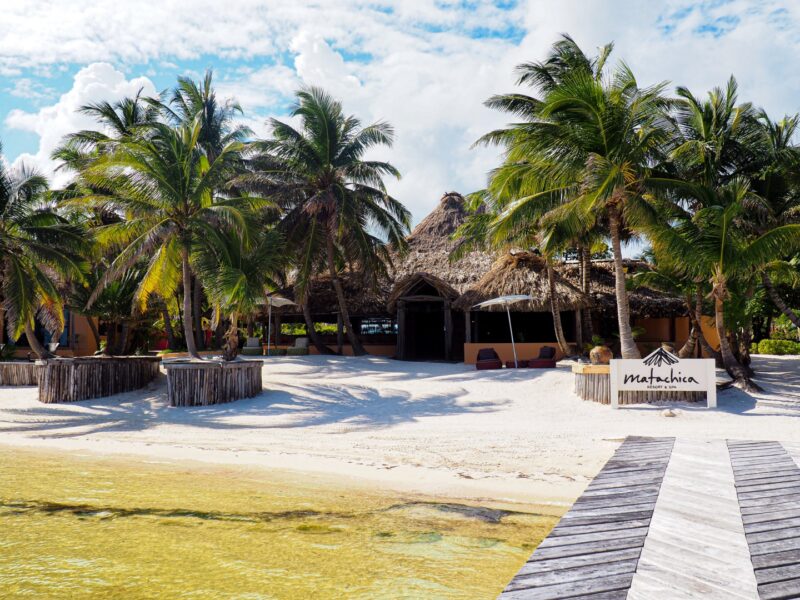 The outside "Tree Bar" that opens when things are a bit busier…for now, the inside bar will do.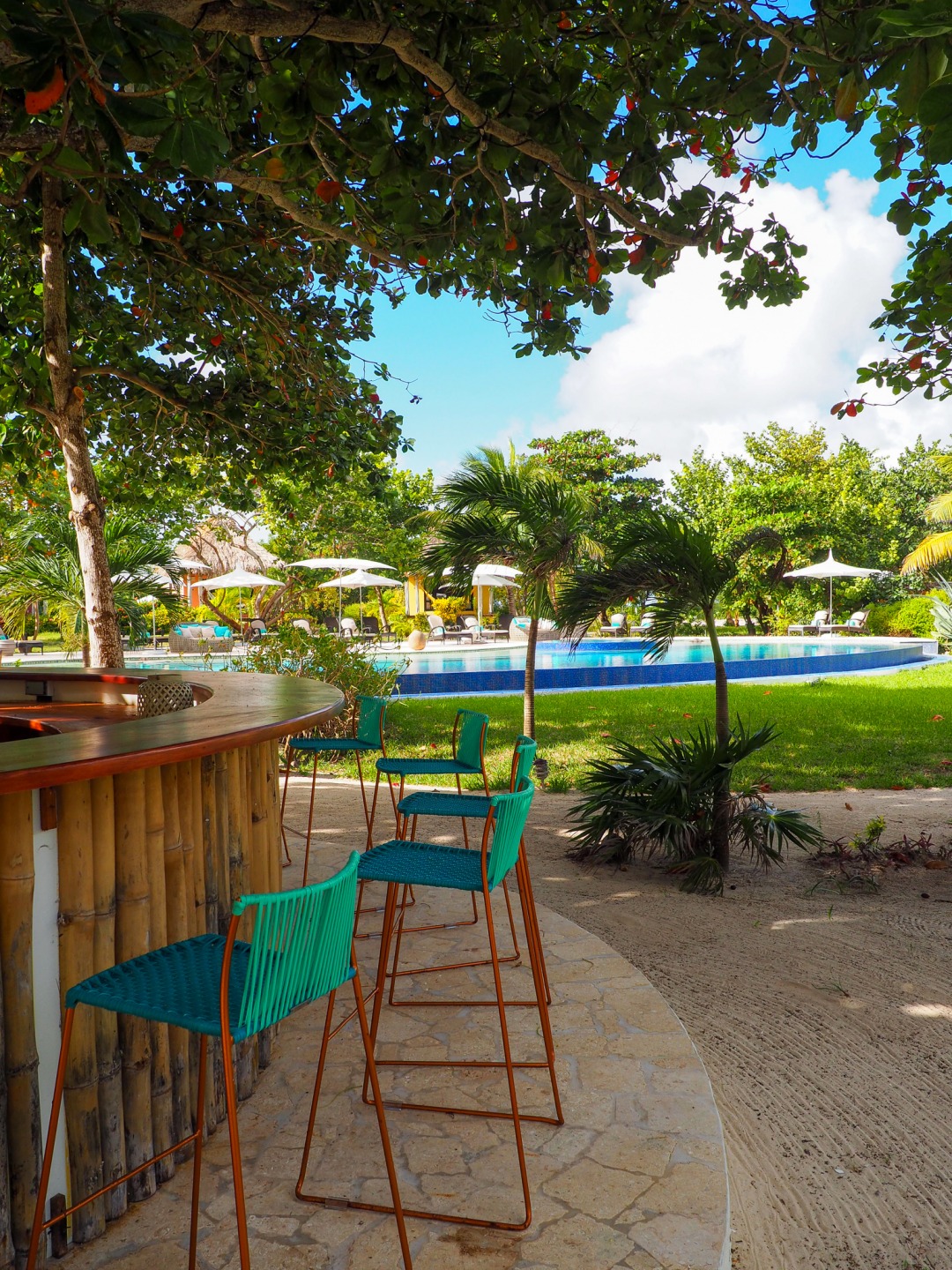 I lounged on the beach…I had delicious fish tacos for lunch (though I was SO close to ordering the Lobster BLT)…followed by some homemade uber-Coffee Ice Cream.  And a delicious not-too-sweet lime juice.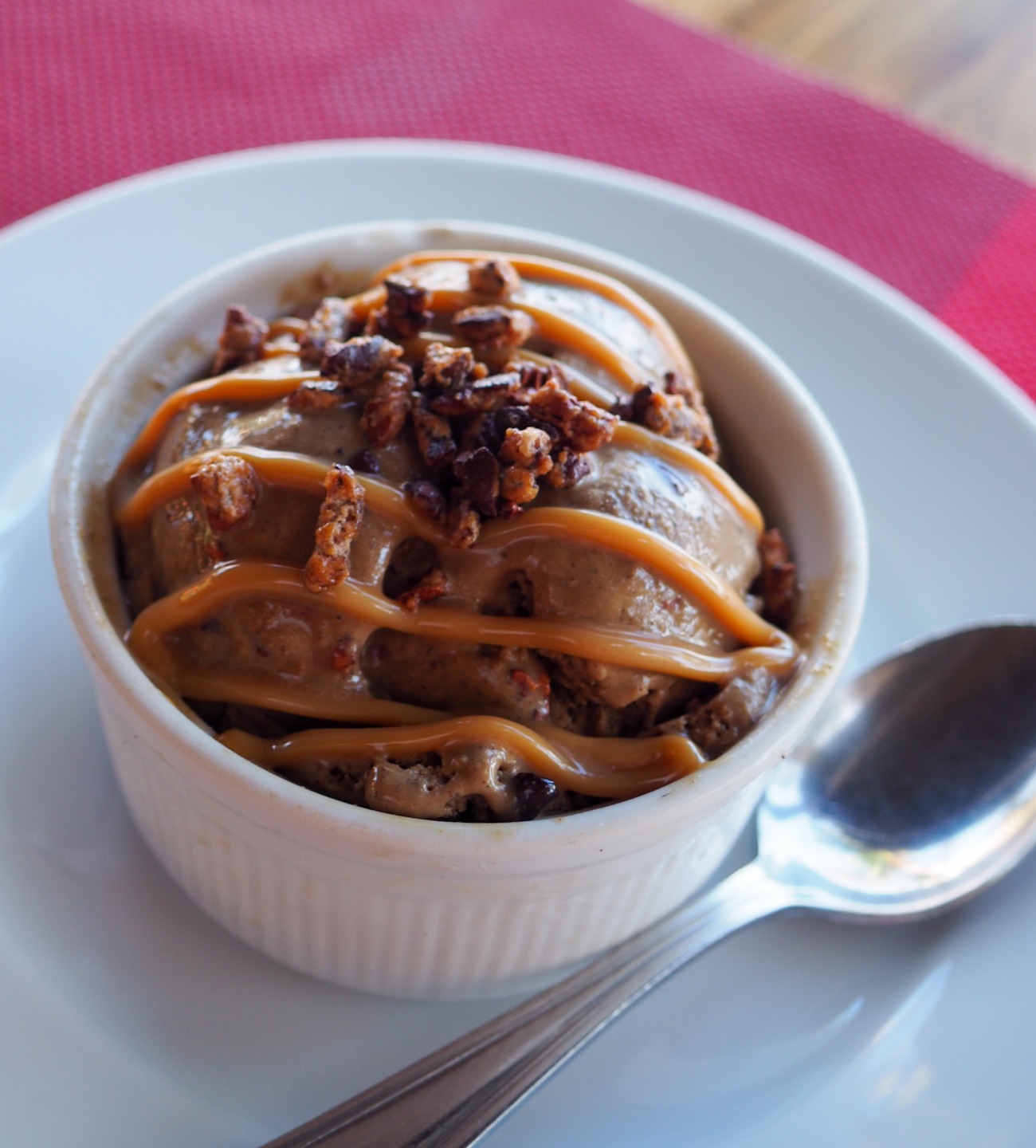 This view!
And then a bit more time enjoying the pool….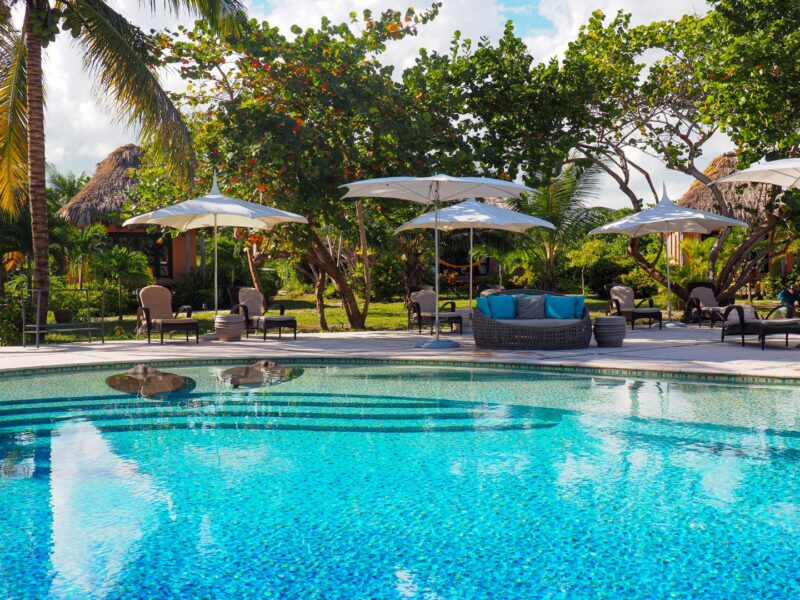 Note:  I did not try these submerged lounge chairs OR the spa so clearly…I need to return.
Thank you SO much for hosting me Matachica.  I'll be back.  This spot is paradise!  It's CRAZY how far away I felt from home and work even though I was 3 miles away.
I was SOOO wowed with my June stay at Matachica's sister resort out in the Cayo region of Belize.  Gaia River Lodge.  I'm not sure why I would expect anything different.
Maybe I don't need to wait for my honeymoon to stay at Matachica…hmmmm….
Don't forget the small print 🙂    All of the information is here on the website.
$100 usd for a single pass or $150 usd for a couples pass (which can be any two people!)
Email to [email protected] or call Matachica reservations at 226-5014. Purchase the pass, then let us know the day you plan to redeem on site.
Full credit issued to be redeemed at either Jade Spa or Mambo Restaurant, or a combination of both! Any balance due at the end of your time at the resort will simply be charged at the front desk before you leave.
The pass gives you access to pool chairs, beach chairs, and full food and drink service.
The pass does not include the use of islets on the dock, paddleboards or kayaks.
Tax is included, but the pass does not include the 15% service fee, which goes directly to staff.
No cash back on any unused portion of the day pass.