My Guide to Beautiful Crooked Tree, Belize
Crooked Tree Village- Possibly Belize's Most Famous Birding Location And A Beautiful and Intriguing Village
Quick Note before I begin:
I visited Crooked Tree during the first week of March 2020.  Remember those easy-breezy, carefree days of public buses and travel?  It was my last trip off-island in 2020.  I had SUCH a great time – I was already planning my next trip back.  In April and May for Cricket Season and then Cashew Season.  Yes…cricket in Belize.  But then…well…you know what happened.  And I fell into a pretty deep, everything-I-thought-I-knew-I-did-not-know funk – along with so many around the world.  But light…it's on the horizon…not quite clear how far away it is but it's there – so it is the perfect time to share this.  PLUS…visiting Crooked Tree was easily one of my very best experiences of 2020 so…here it is.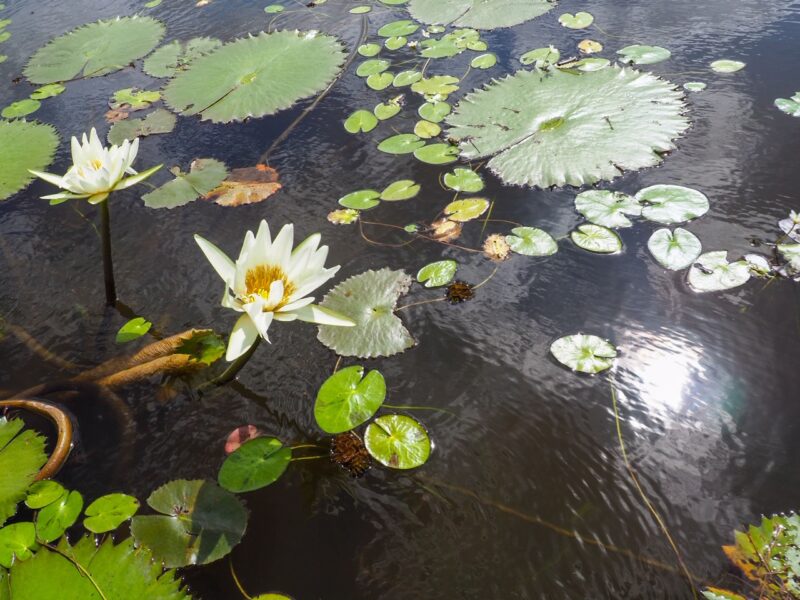 A few years back, Belize's top nature photographer Tony Rath, posted a photo on Facebook – and mentioned that there were two miraculous Belize migrations that everyone should see at one time in their life.
One was the scarlet macaws moving from the Chiquibul Reserve to Red Bank village to feed.
I had camped with the otherworldly macaws in the Chiquibul National Park – it's AMAZING.
The other great migration happens just north of Belize City – at the beginning of the dry season in Crooked Tree, Belize.  When the rains of fall/early winter have stopped and the freshwater lagoons dry up – leaving shallow water and mud for thousands of birds who come to feed.  (You can see pictures of both here on his site)
I put Crooked Tree on my Belize bucket list.  The one that only seems to get longer as my years living in Belize go by.
And earlier this year, I FINALLY made it happen.  I contacted the right people at the very right time (the peak is only a week or two) and planned a last minute trip.  For me, those are often the best kind.
Crooked Tree, located just about 25 miles north of Belize City and 35 miles west of Ambergris Caye, feels a world away from both.  A small village on a bright green island surrounded by freshwater ponds, creeks and lagoons.  Long grasses and reeds, wetlands and…birds!  SO MANY BIRDS!  So much fresh water.  
Here's a local map that shows how the village is on an island – especially in the wet season.
An island surrounded, during the drier seasons by marsh and grasses for miles!
After living on a salty sandbar of an island for the last 13 years, this whole area looks like an lush green oasis;
I went for the birds – and they were awesome.  Amazing.  But it was the village and the scenery and history and the culture that really grabbed me.
The Crooked Tree Wildlife Sanctuary was designated in 1984 to preserve the important wetlands complex that serve as a dry season refuge for resident and migrating waterbirds.   It's estimated to encompass 16,400 acres of lagoons, creeks, logwood swamps, broadleaf forests and pine savanas.
1984 was also the year that a causeway was built – a 3.5 mile bridge over the lagoons – so that residents could get to and from the village without a boat.   (The local story is that a government minister had a "sweetheart" – a girlfriend not his wife – who lived in Crooked Tree village)
Did you know that the British first colonized Belize to gather and export logwood?  The heart of the wood was used for black, purple and red dye.
Logwood grows in low, fresh water swampy areas.  The British set up the first colonial encampments – logging camps – along these lagoons and rivers.  Cutting the wood in areas in and around Crooked Tree and sending it downriver to Belize City – and then onward to England.
It's just a piece of Crooked Trees history.   Let me focus on:
Where I Stayed
Usually, I save this for the end, but I felt very lucky to have chosen Beck's Bed and Breakfast of the handful of hotels/lodging spots in Crooked Tree.  Owned and run by Becky and her husband Robert.
They own a gorgeous huge house built around an outside garden so that all the rooms are big and airy with lots of privacy.
Robert was a great host – he made me breakfast the morning I returned from birding, gave me a ride to the birding boat tour at sunrise and answered my 1001 questions about the area.  He was born and raised in Crooked Tree – growing up at a time that it really was an island and supplies came and went from Belize City once a week by boat.
They have a huge property covered in trees that are full of parrots in the morning.  Flowers and plants…it's just stunning.  I would ABSOLUTELY recommend Becks B&B.
Pictures of my suite, the gardens, fresh flowers in my bathroom!
My Birding
People travel from all over the world to go birding in Crooked Tree.  Both on land – where you can follow designated trails all over the village – and walk guided or unguided – and on the lagoons.  (You can find a great map of the village here)
I did quite a bit of walking around the village – and spotted a beautiful vermillion flycatcher in my first few minutes there.  I LOVED the woodpeckers and parrots everywhere.  My very favorite was the acorn woodpecker.  Who spent quite a bit of time on extremely creepy storage trees.
Talk about feeling like the trees were watching…
The big event is birding on the lagoons – on the water.  The top tour is a sunrise birding tour that leaves from the Birds Eye Lodge – the largest hotel in Crooked Tree.  You'll want to book your tour as soon as you arrive in the village – just talk to your hotel.  The prime spots – those that leave at sunrise – fill up quickly.
One of the owners of my hotel, Robert, was up early to give me a lift to the lodge.  My boat didn't leave until about an hour after sunrise but it was a GORGEOUS morning.  Here are two photos of the boats – and the larger lodge – by Penny from her blog.
I met a couple from Belgium (they were on a 2 week birding trip around Belize) in the lobby and we met our guide down by the dock.
We saw 100s…1000s of birds.  Herons, egrets, huge wood storks standing in groups of 50 or more.   Our guide was all over it – naming the birds we saw and pointing out ones we didn't. Boat-billed herons, the incredibly shy multi-colored agami herons once we started exploring a wooded stream.
The Northern Jacana walking on water.  Kingfishers…I want to show you 1001 glorious photos but…a moving boat?  My small camera?  Trust me…it's hard to even remember to try to take photos, it is so beautiful and peaceful out there surrounded by lilypads and grasses and birds…everywhere.
Wood storks.
The jabiru stork is the show stopper.  4…almost 5 feet tall.  A beak almost like a machete…they are just so…alien.  And incredible.
It's not just wading birds…on every stick jutting out of the water you can see coral colored clumps of snail eggs.  Snail kites are diving constantly.  Let's just say that it is NOT a good time to be a snail in Crooked Tree.
It's also crocodiles!  I always thought the freshwater crocodiles – the Morelet's crocodile -was smaller than the ones we have on the island.  Nope.  This one had to be at least 8 feet…maybe 9?
Things To Do OTHER Than Birding
Crooked Tree is a small place without much of a village center.  There is a small police station, a grocery shop or two (the type where you order thru the window rather than going in the shop), a primary school and lots of open space…houses on huge lots with huge gorgeous mango trees.  I spent quite a bit of time walking down the sandy roads and…enjoying the scenery.
Crooked Tree is best known (by birders) outside of Belize but within the country, it is known as the Cashew Capital.  And the home of the small local Cashew Festival.
Belizeans enjoy the cashew "seeds" as well as jam and wine made from the fruit.  I was there JUST as the trees were starting to seed.  The trees are beautiful…low and wide…gnarled…
A photo of the fruits for sale in San Pedro…this how pretty it must look with the trees full of these!
I took 1000 photos of the trees and the landscape.
I was hoping to return for the harvesting of the cashews…extracting the seed from these rock-hard and poisonous shells is a serious process.
Horse on people's properties.  A boy told me that until just a few years ago, residents let their horses wander…they didn't have to fence in their properties.  But that has changed.
The horses are not just for show.  Behind the village – on the western side of the "island" – is where many village residents own plots of land.  The area – called "Blackbun" or "Blackburn" – is a fertile, dark soiled area used for farming.  Another thing I need to see on my visit back!
The "main" road to town.  There are an amazing number of churches for such a small village.
I spent hours wandering the back roads, taking photos, gaping at GIANT mango trees…planning my return and possibly a large retirement plot of land.  Idyllic.
The small grocery store at the entrance of town is a gathering spot.  When the school kids let out…a town that seemed quite quiet was suddenly jostling for a spot at the store window.
Oh…And I Bought A Turtle
While I was sitting on the stoop, I saw a young man holding a turtle.  (In my golden years, I can picture myself sitting on a stoop in Crooked Tree quite easily…)
And…in my mind…this turtle was PISSED  Hard to tell from my vantage point and I was told to stay far from her mouth…
Noted.
Later I zoomed in.  Clearly a plea for help face.
He was lovely – said he coming into town on his scooter and this turtle was on the edge of the water.  Notorious mean and very hard to catch, he said that once she touched the water…she was gone.  He'd NEVA get her.
Anyway….she was for sale.  Good eats.  I knew what I needed to do.  Buy. A. Turtle.
The price was named.  $7bzd.  And to me, that was a bargain.  If this was an inflated "tourist price"…I didn't care.  Cheap!
I was ready to exchange turtle for money and he again reiterated that she is a biter.  (That face?)  $7bzd included 3 teenagers helping me release the turtle at the lagoon's edge – about a 5-minute walk away.
The four of us walked down there chatting…he held the turtle the whole time.
"For safety, Ma'am".
She swam away like a bullet – just like he said – by the Audobon office by the Causeway.
The Crooked Tree Museum
I thought I'd come to Crooked Tree Belize for birding.  But there is SOOO much more to this tiny village.  This area – the Lower Belize River area – is the heart of colonial settlement back to the 1600s when the British arrived for logwood. (And were seem as intruders by the Spanish and most certainly the native Maya)
There is a fantastic small museum that outlines the history of the area – from the Mayan civilization and even before.  Thru the Brits and then the Kriol culture and their music and food and how it still lives on today.
Crooked Tree, thru and thru, is a Kriol village today – where the languages are Kriol and English first – I didn't hear any Spanish while I was there.  (I DID hear a Chinese dialect – the small grocery store – like so many in Belize is Chinese owned)
How I Travelled to Crooked Tree:
Crooked Tree is actually quite centrally located.  About halfway between Belize City and Orange Walk town.
I took the bus that travels from Belize City to Orange Walk and made sure to ask the driver to drop me at the Crooked Tree junction.  It's the Mile 31 sign post on the Northern Highway.
Here are my 8 Tips to Traveling by Bus in Belize (this is a pre-COVID list) so make sure to check on Belize's regulations before traveling during this time.  You can find bus schedules here.
At the junction, I called Beck's B&B as we had arranged and her son came to pick me up.  Easy peasy.
You could also rent a car from Belize City to get to Crooked – the best and easiest way is to talk to your hotel.
I loved Crooked Tree.  It's quiet and beautiful and packed with history.  I heard so much that I NEED to return to see.
The Cashew Festival – the Mango Season (small tent under a HUGE mango tree has been a lifelong dream – the Cricket Season – when the Lower Belize River villages field their cricket teams
Crooked Tree's team is called The Crooked Tree Brilliants!
It's such a beautiful area that i can't wait to explore more.
One tip:  If you like cashew wine, this is your SPOT!  Look at the price difference per bottle at the Crooked Tree Lodge!
For you pinners!