Gorgeous Modern Still Waters Belize Rental Home: An AMAZING Spot On Ambergris Caye You'll Never Want to Leave
Over the weekend, I did a bit of traveling.  I accepted an invite to stay at Still Waters Belize – a 4 bedroom Gold Standard certified home about 3 miles south of where we live.  Close sure…but I really felt like I was on vacation!  This large luxe-but-comfortable modern, airy home is set on one of the most beautiful strips of beach in Belize – close enough to town and to Secret Beach but an area where you would be MORE than happy just hanging out on the property for the entire week!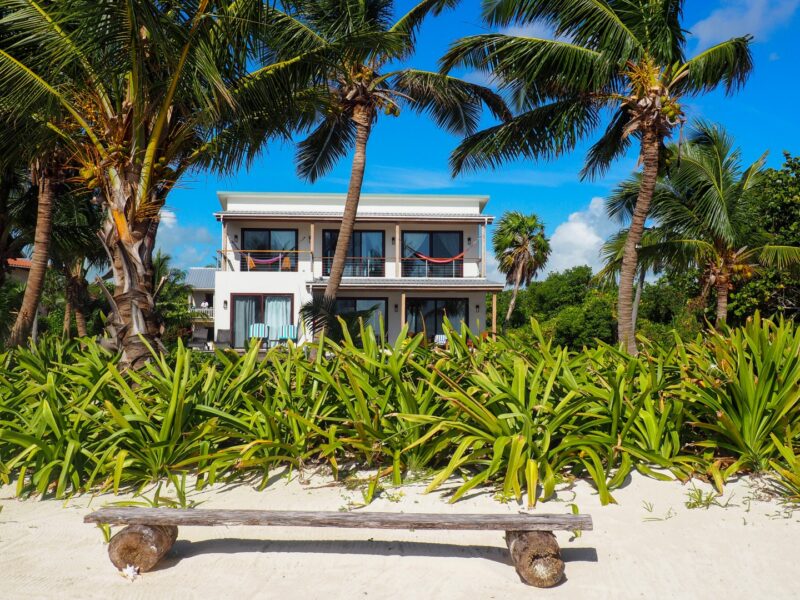 In my 24 hours, I relaxed, I worked, read and fell in love with my dream window bench enjoying the ocean breeze and view, I ate like a queen (thanks to Rosa and Pedro the great onsite staff – there to help you with anything and everything), I GOT A DREAMY MASSAGE on the pool deck, I took a long beach walk and 1001 photos.  Rather than describe, let me show it to you.
It's really easy to imagine a big family staying here – or two families with lots of kids.  Or a few couples…because Still Waters Belize got just about everything perfect.  All those things that make a rental home awesome like:  plugs and outlets EVERYWHERE you want them, great internet, lots of comfy seating for groups, private lounging areas so you can get away from the aforementioned groups 😉 ,an incredibly well-stocked kitchen with ALL of the dinnerware and appliances plus some, lots and lots of towels as well as places to hang them.  ALL of this and an INCREDIBLE location.
Let's just roll the footage.
Entering the front gate.  This house is 4.5 miles north Ambergris Caye – and a straight shot across the island, basically, from Secret Beach.  And an easy ride to town – the paved road is not far at all.
While you could easily EASILY spend your time in and around the house – it's nice to just know there are other options.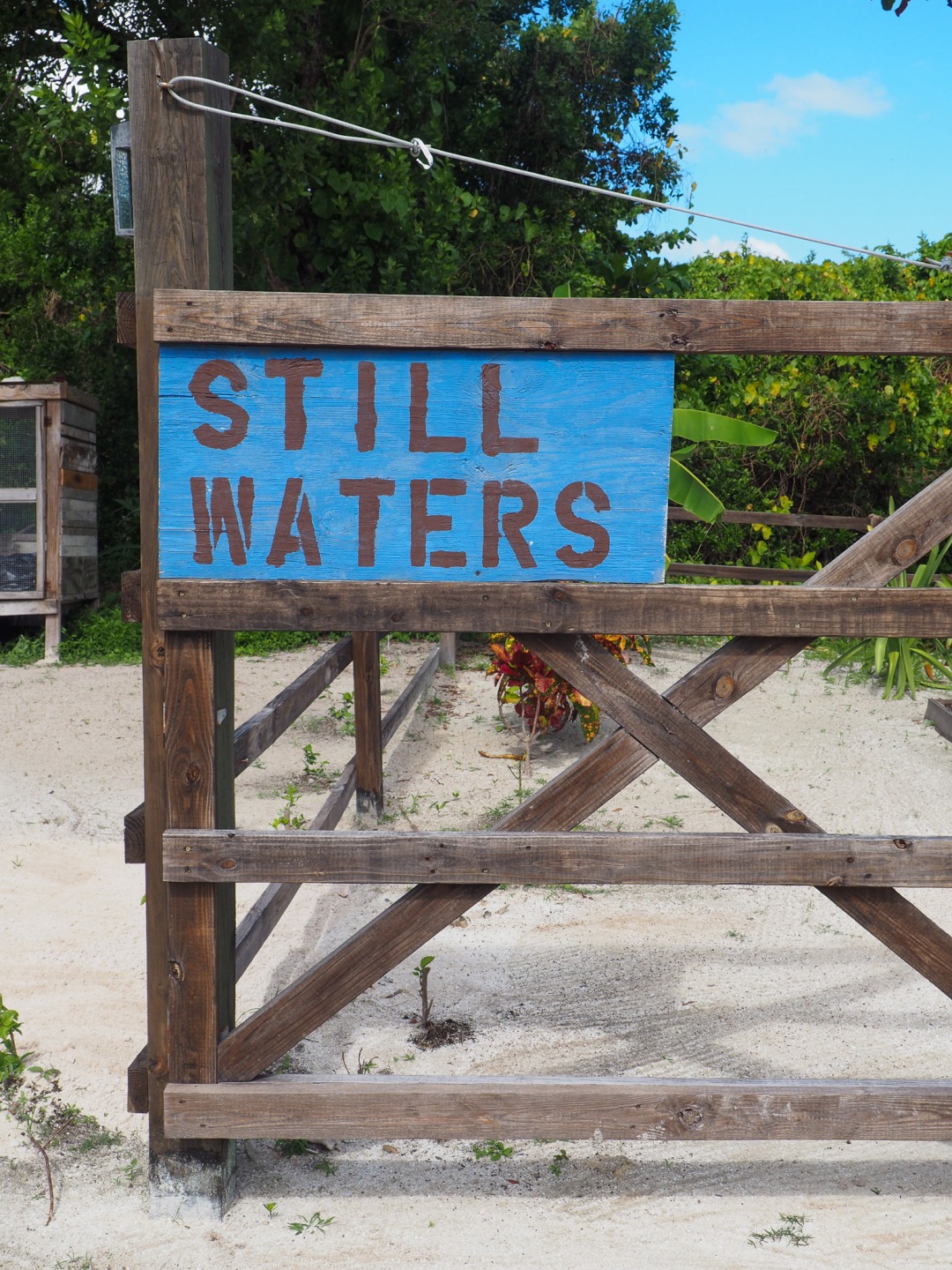 Step inside and almost the entire bottom floor is devoted to a big open "Great Room" – with a view over the pool and the reef.
Open kitchen (the kitchen I will now dream about) – lounge area/living room, dining room area for 8 to 10.  With the AMAZING view.
I love the mix of Belizean beauty – like the different colored hardwoods and modern aesthetics.
I LOVE LOVE LOVE the boat cleats everywhere – perfect for hanging towels, these very cute beach bags they have for you to use, and just about anything.  I'm now OBSESSED with boat cleats.  (Like I've was googling them all Sunday afternoon, including antique brass ones on Ebay…apparently they are already a hot collectors item!)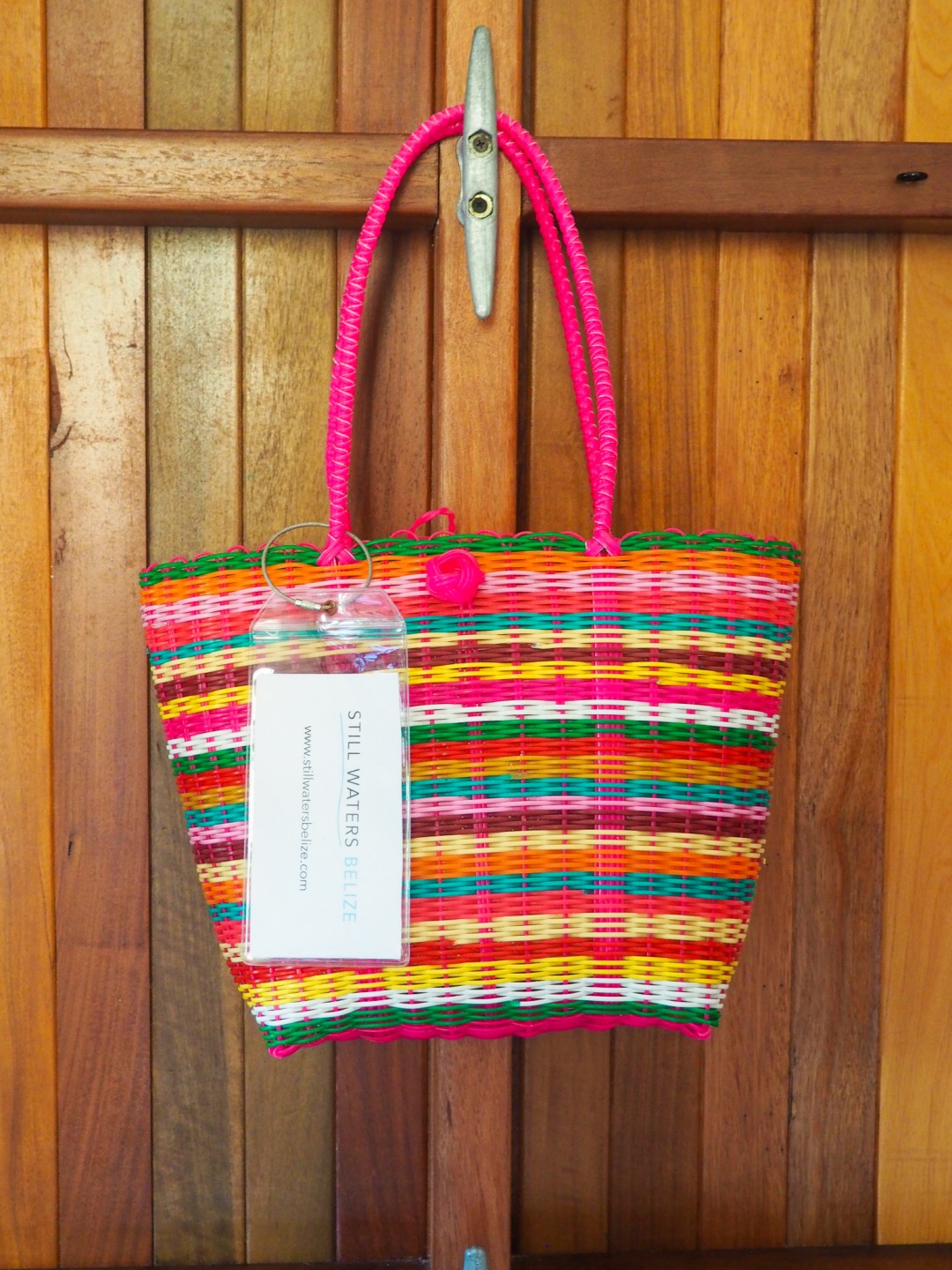 And my bench – with all that great storage underneath.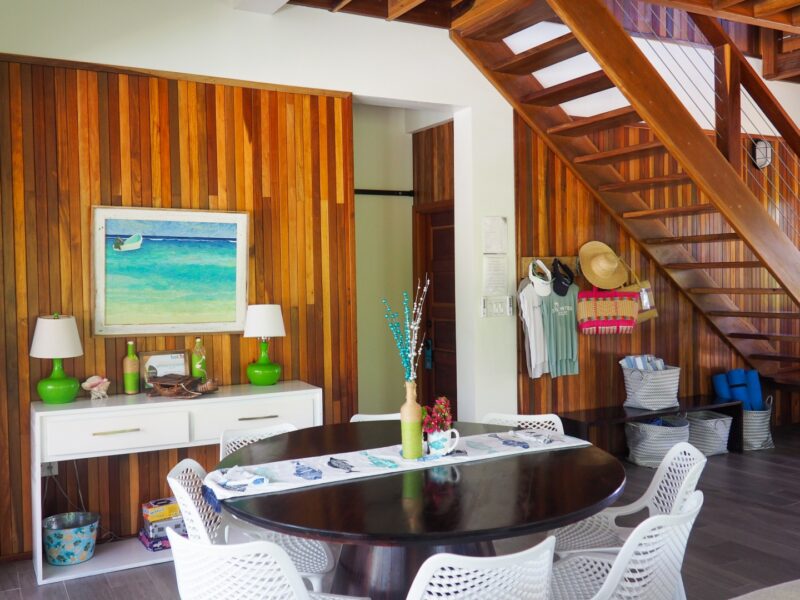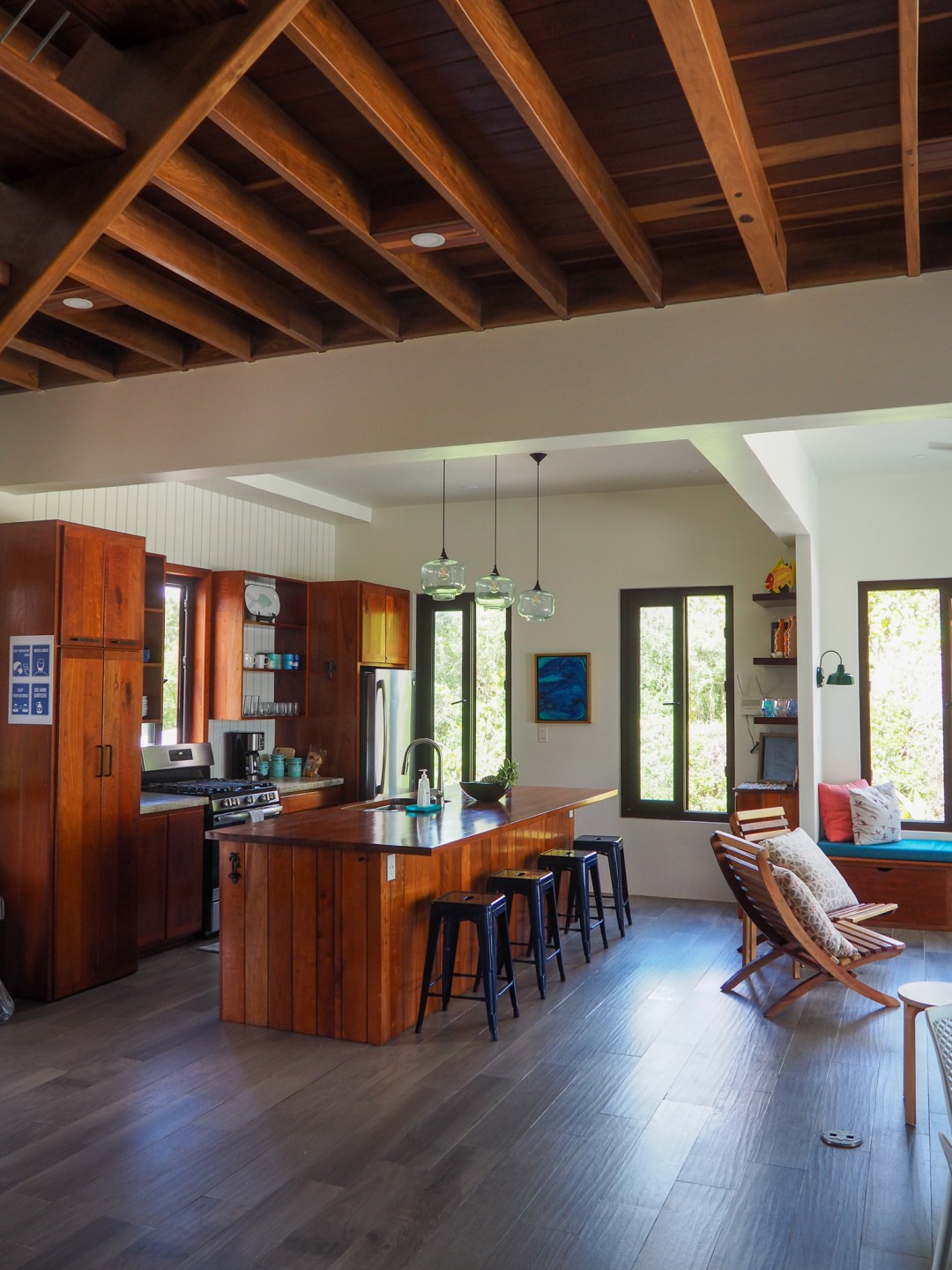 Everything cool and sleek but super comfortable.
There are amazing pictures on their website – and a layout of the whole house.
There are two bedrooms downstairs – with a large shared bathroom and tub.  The downstairs mega-bunk room!
Lots and lots of cute nautical details.  (Sorry to make this post all about ME with this vainglorious selfie)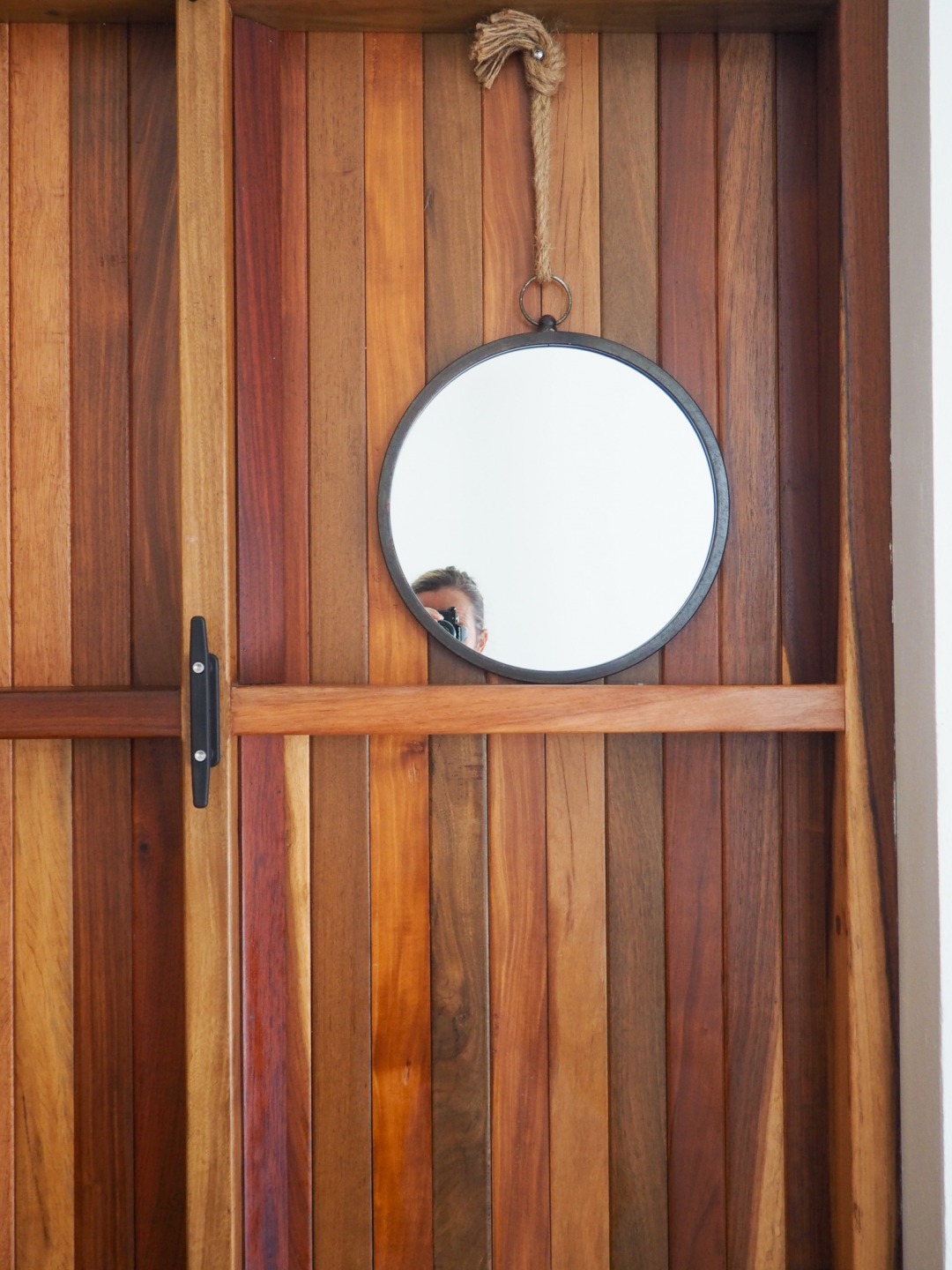 I was SMITTEN by the huge hibiscus flowers on display in the rooms.  I chatted with Pedro, the home's caretaker, about them and the next morning, he had cuttings in water for me and a small plant ready to go for our yard!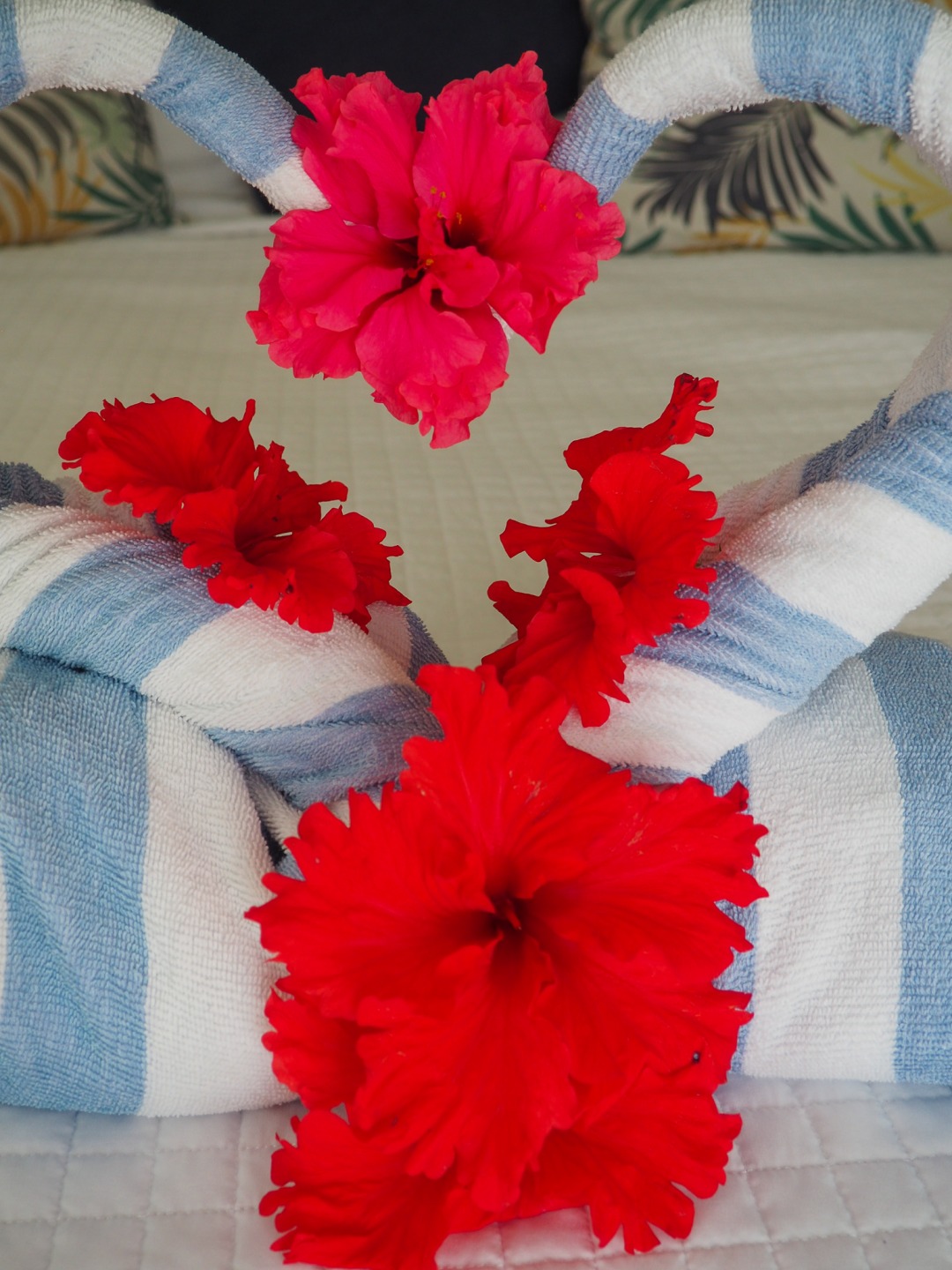 And then upstairs, two big bedroom suites with a gorgeous balcony.  AND a beautiful lounge area with seating, a comfy couch and a tv.
So much GREAT storage for shorter stays – wide open shelves and cubbies so you can see what you have. Beautifully designed.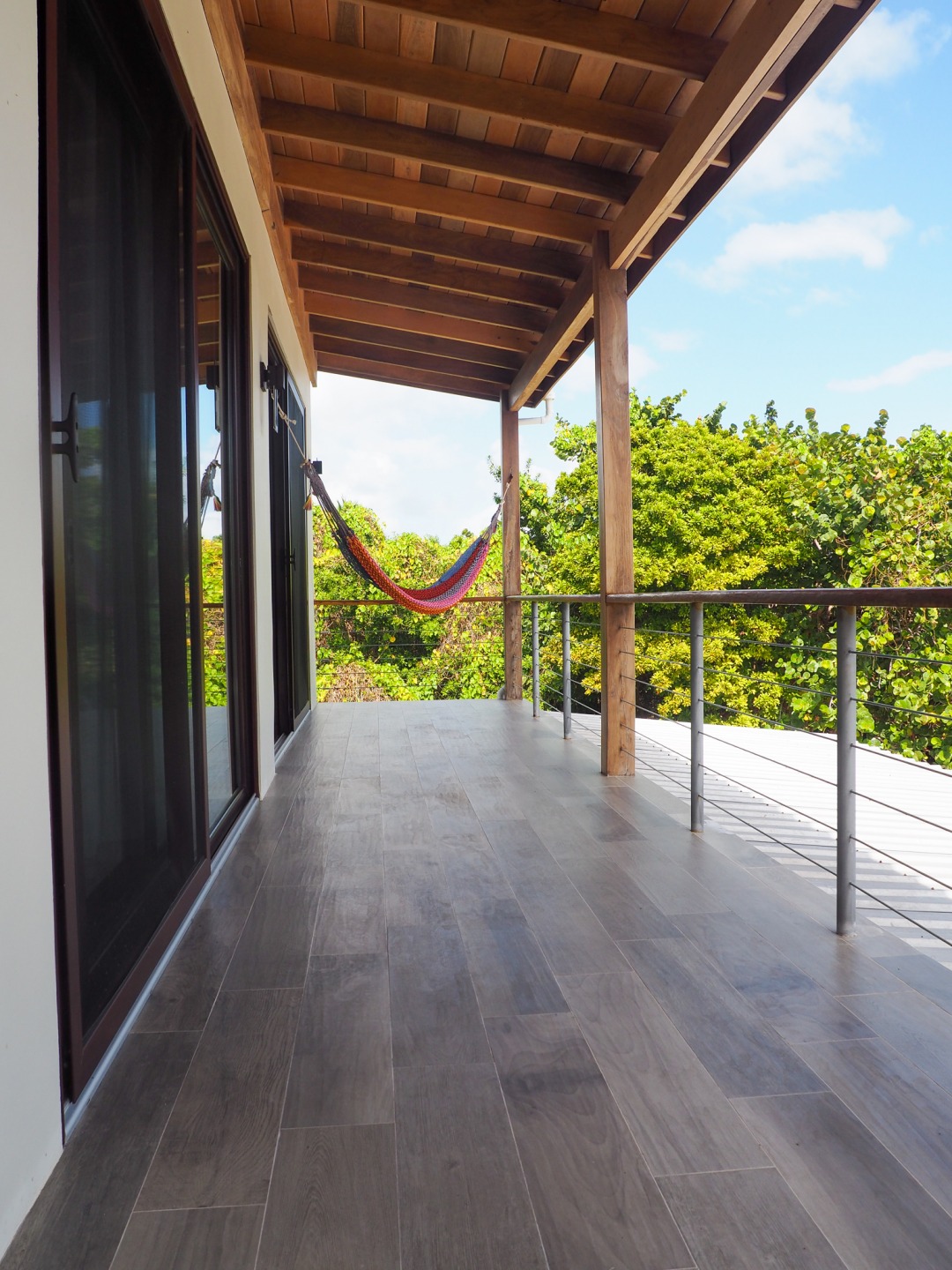 And then each room has a portion of the balcony. And the view!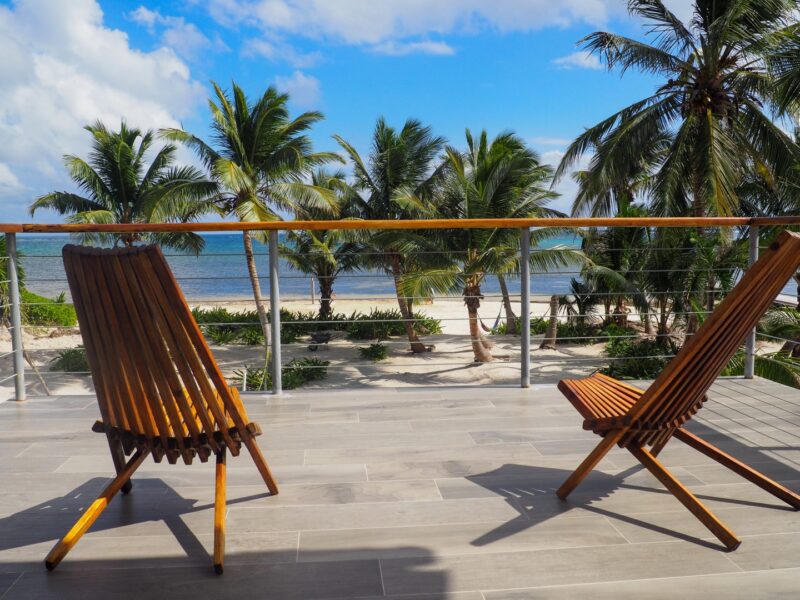 The huge beach area with cornhole and hammocks and volleyball.
And don't forget the deck and the pool.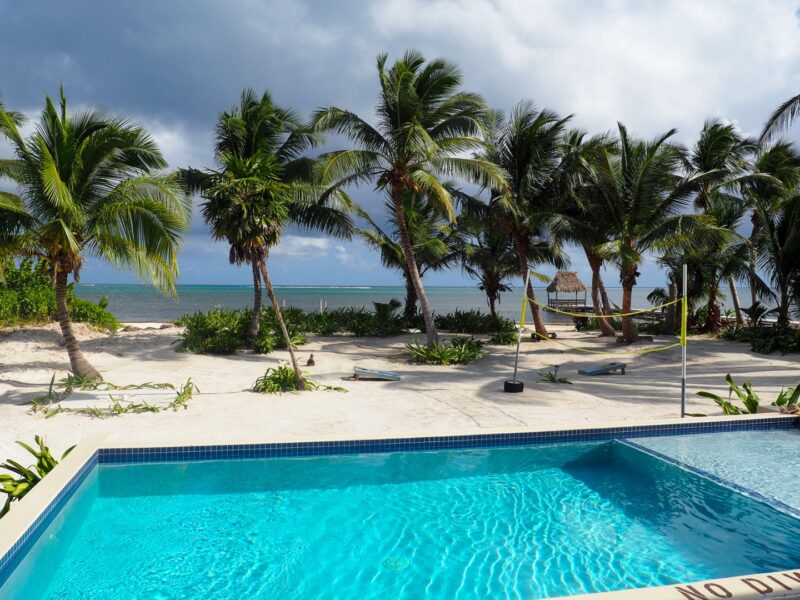 I was SO inspired by Still Waters that I…set my alarm for sunrise.  AND ACTUALLY GOT IT!  It was well worth it.  A really gorgeous morning.
A beautiful time to photgraph the house.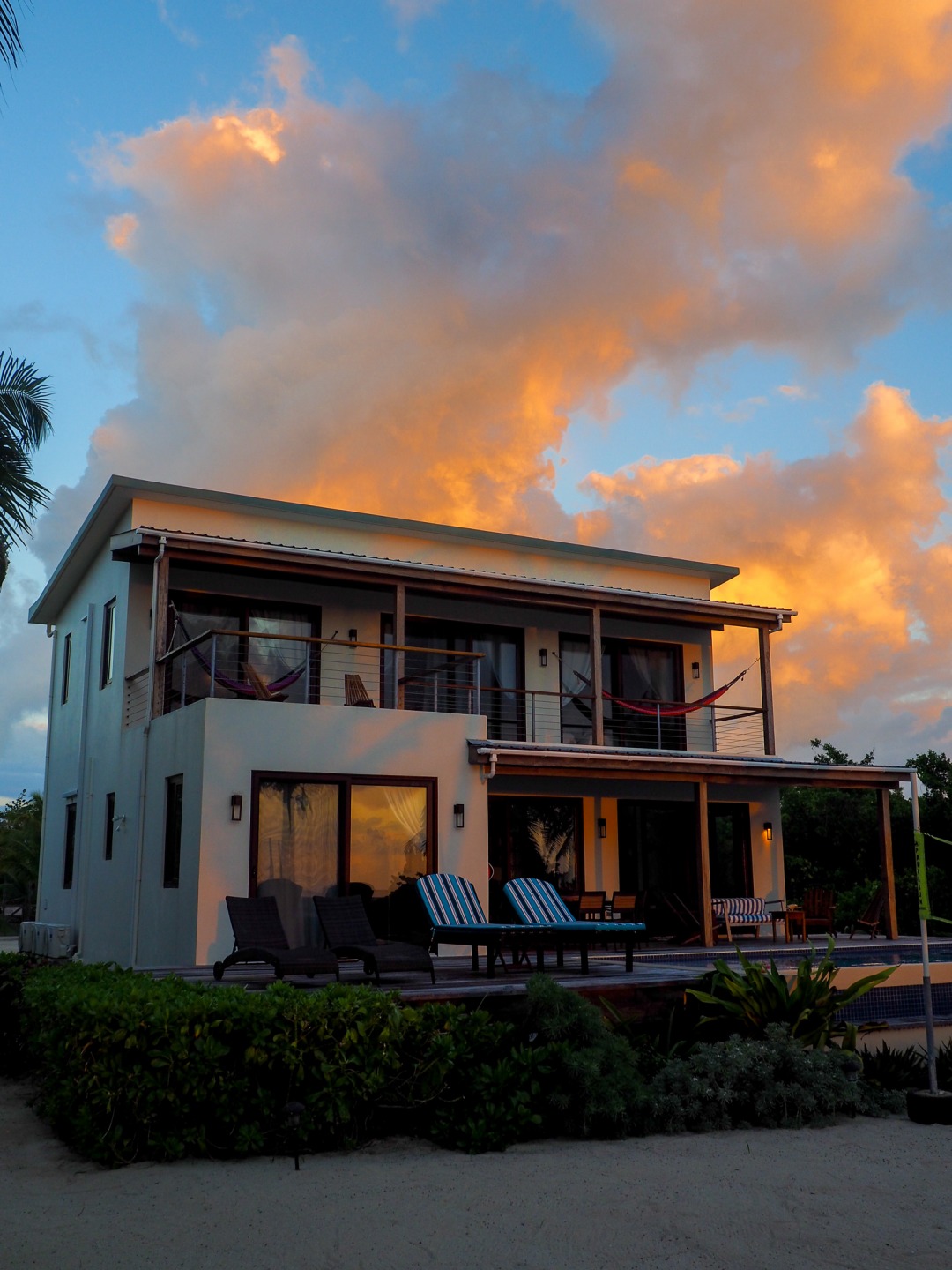 I ate delicious breakfast burritos in homemade tortillas, fresh-made canteloupe juice, and a very impressive fruit platter prepared by Rosa and took a short walk to the north.
(If you walk just a few properties south – you can still see the Russian Space Craft piece that washed up on shore!)
It really is part of THE most gorgeous neighborhood.  Everything one or two stories tall…nothing overcrowded.
High empty lots overgrown with pretty plants.
Fishing and spear fishing available…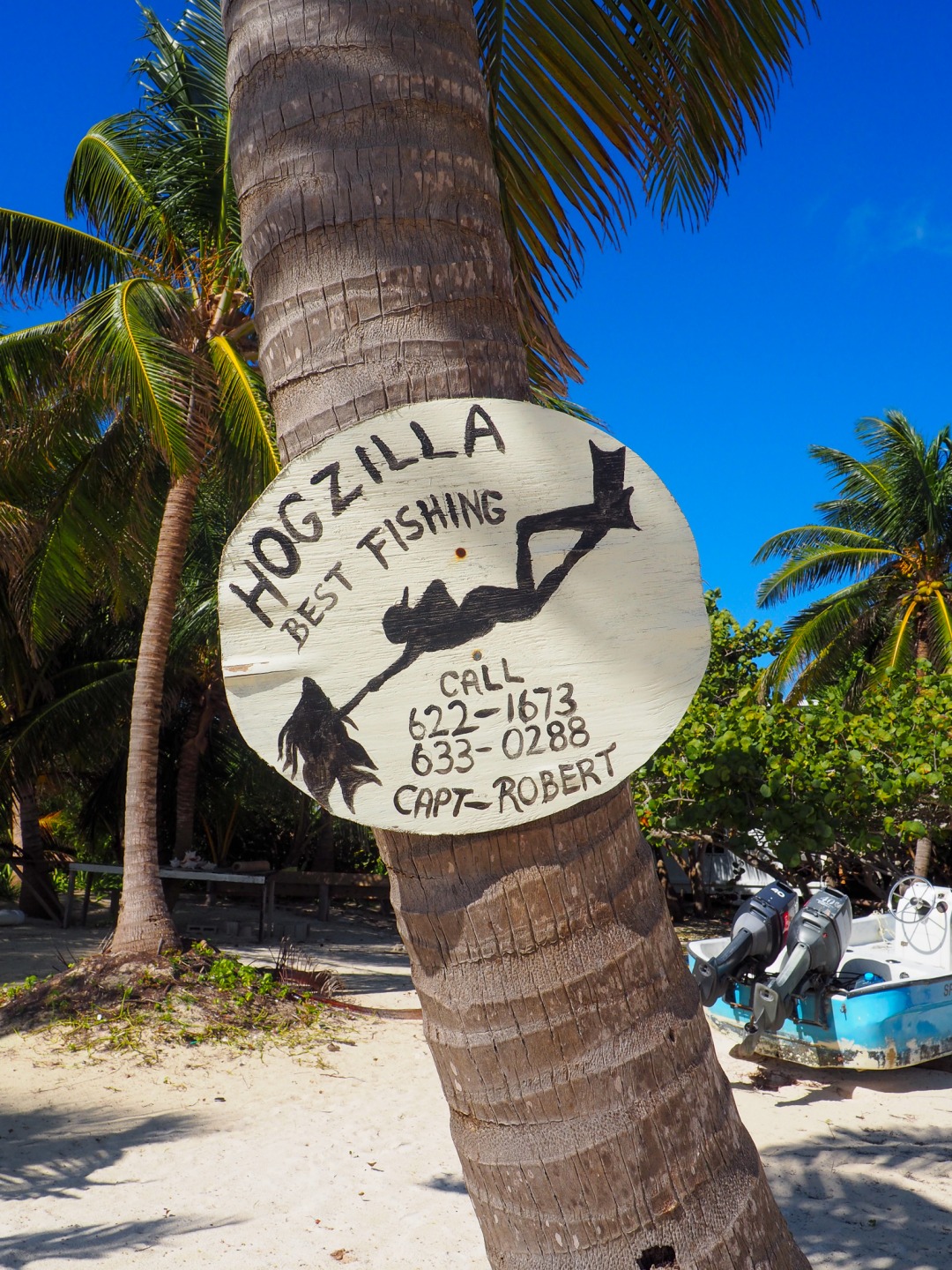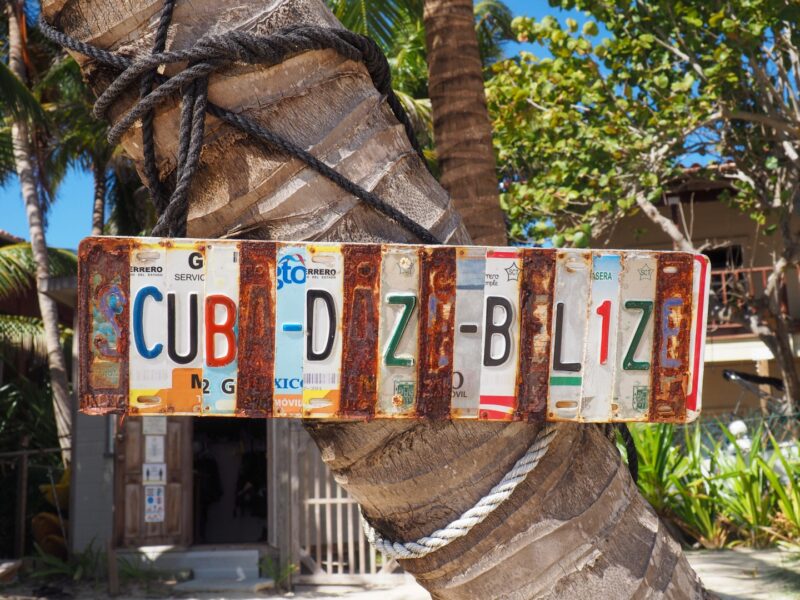 For great meals, two of the island's faves are just up the beach.  Rojo Beach Bar….not yet re-opened…
and then Matachica Resort – their beautiful villas below.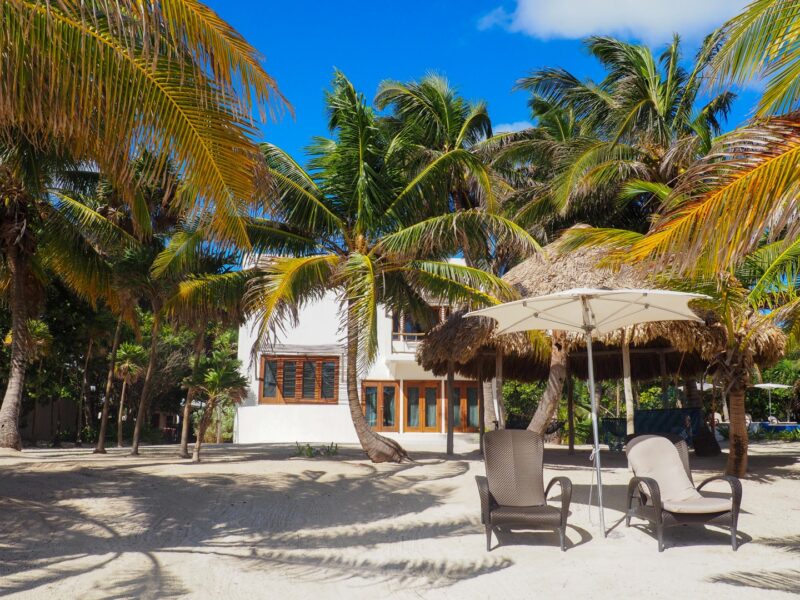 And then back home.
And I haven't even told you about the fresh pica de gallo, warm black bean dip and chips I had on arrival or my delicious dinner and OR shown you my breakfast with one beautiful fruit plate that I had prepared by Rosa.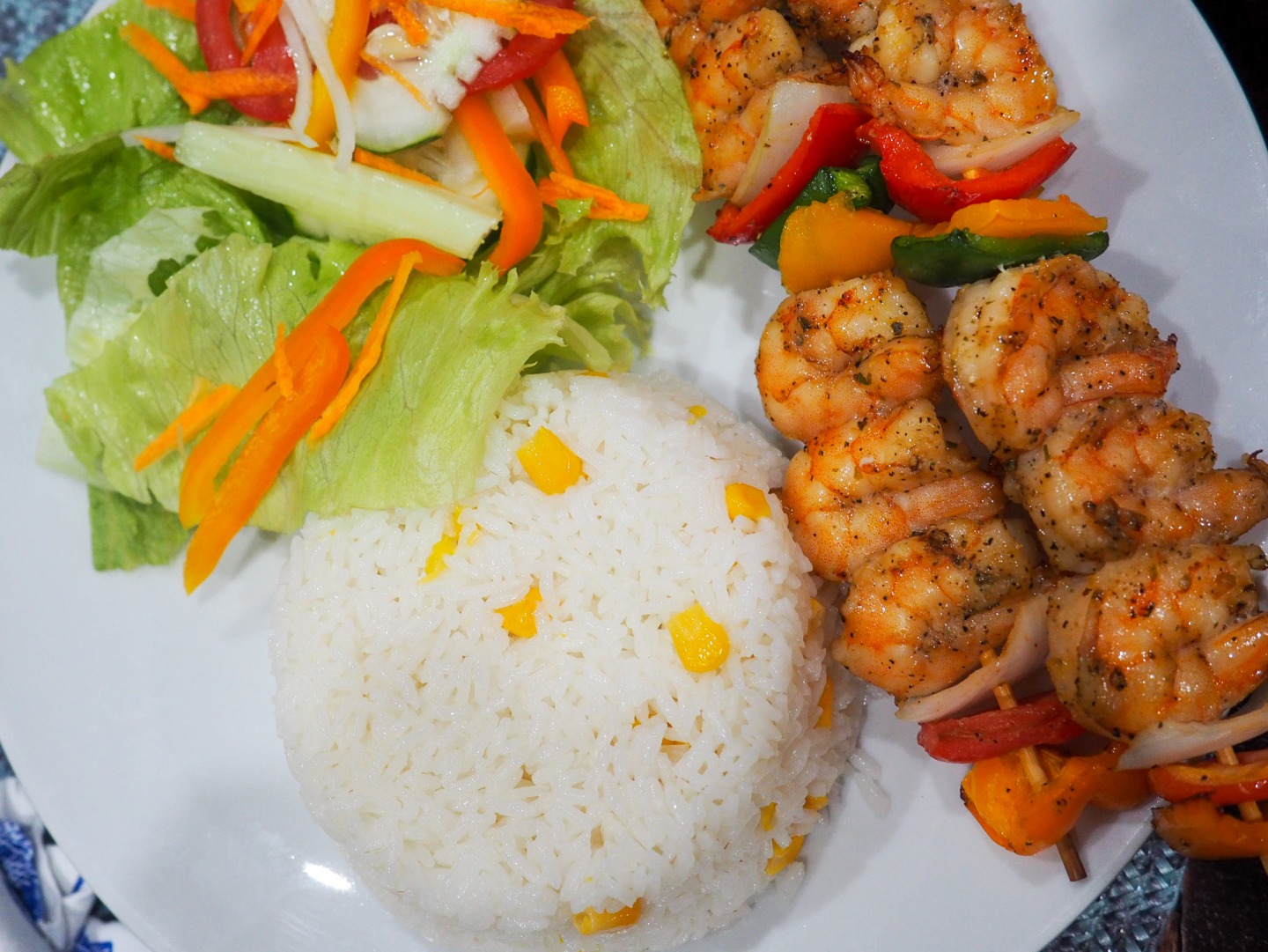 I'll leave it there…with the website so you can take a closer look – and check rates.
Three things:  I've been trying to pick out what makes each place unique where ever I stay and this place made it hard to keep it at three!  Here we go…
Top Three Things that were Unique and I LOVED About Still Waters Belize
The big beautiful modern house.  I know this seems obvious but they just paid extra care to make this both beautiful and functional.  I don't think they skimped on anything!  The kitchen, though I didn't cook one thing or even wash a dish, is amazing and made me want to cook big meals!
The location.  This is one of the broadest, prettiest and most well-tended stretches on the island…great for just walking and admiring the beauty.
The view.  The reef is RIGHT there.  Watching boats go back and forth on fishing and snorkeling trip while seated on that window bench with the screen doors open?  It's how Ambergris Caye looks her most beautiful.  And then 3.5 on the list.  The boat cleats.  This is not a cop out – I am literally obsessed.  They are so good looking and they are everywhere.  Nothing more annoying than having NO PLACE to hang your robe or wet bathing suit or towel to dry.  Hooks are SO important down here!
I'll leave it there.
And…if you are a pinner, you can pin this to remember to book.