Dramatic Skies in Downtown San Pedro Belize
Yesterday I jumped in the golf cart – rain jacket stowed in my bag – to take some photos in downtown San Pedro.  Things are MUCH more lively in town since last year's EXTREME lull (you can see my pics of a veeery quiet San Pedro in June 2020 here – our airport didn't open until October 1st.)
There are most definitely tourists around – I see it mostly in golf carts on the road north packed with people I have never seen before!  (Very scientific data collection, huh?) And my guess would be that we have about 30% of the number of visitors that we had last year at this time.
SO I wanted to take some photos showing the golf carts and a busier town but instead, I was mesmerized with the clouds and the sparkling ocean.  The winds have been shifting around all weekend – a mini-cold front with the north wind on Saturday/Sunday.  Now shifting back to normal – winds from the east.  Shifting winds often means shifting weather and the result can be GORGEOUS.  Here are my pics.  (For wind and weather forecasts, Windfinder is the best)
Shockingly I didn't get rained on at all in town…just on my way home in a windshield-less golf cart.
Municipal elections are March 3rd and the signage is getting intense!
My Sit-Down with PUP Mayoral Candidate Wally Nunez
I headed out to the beach to take one or two photos but was…hypnotized by the sparkling sea.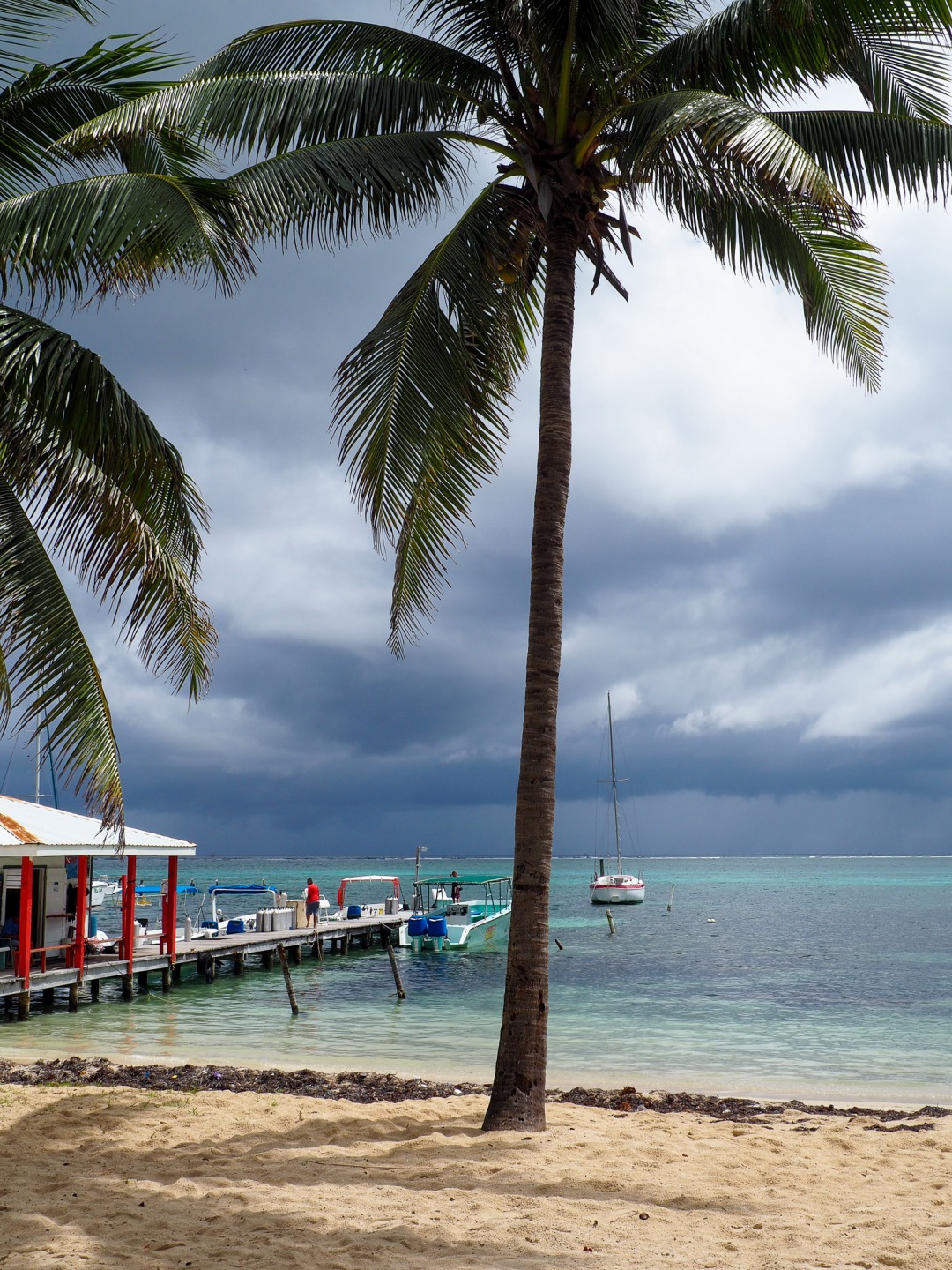 And then into Central Park.  The town is putting up a HUGE "San Pedro sign" – 7 feet tall?  I think I like it best unpainted to let the sea shine thru…but I'm guessing colors are coming.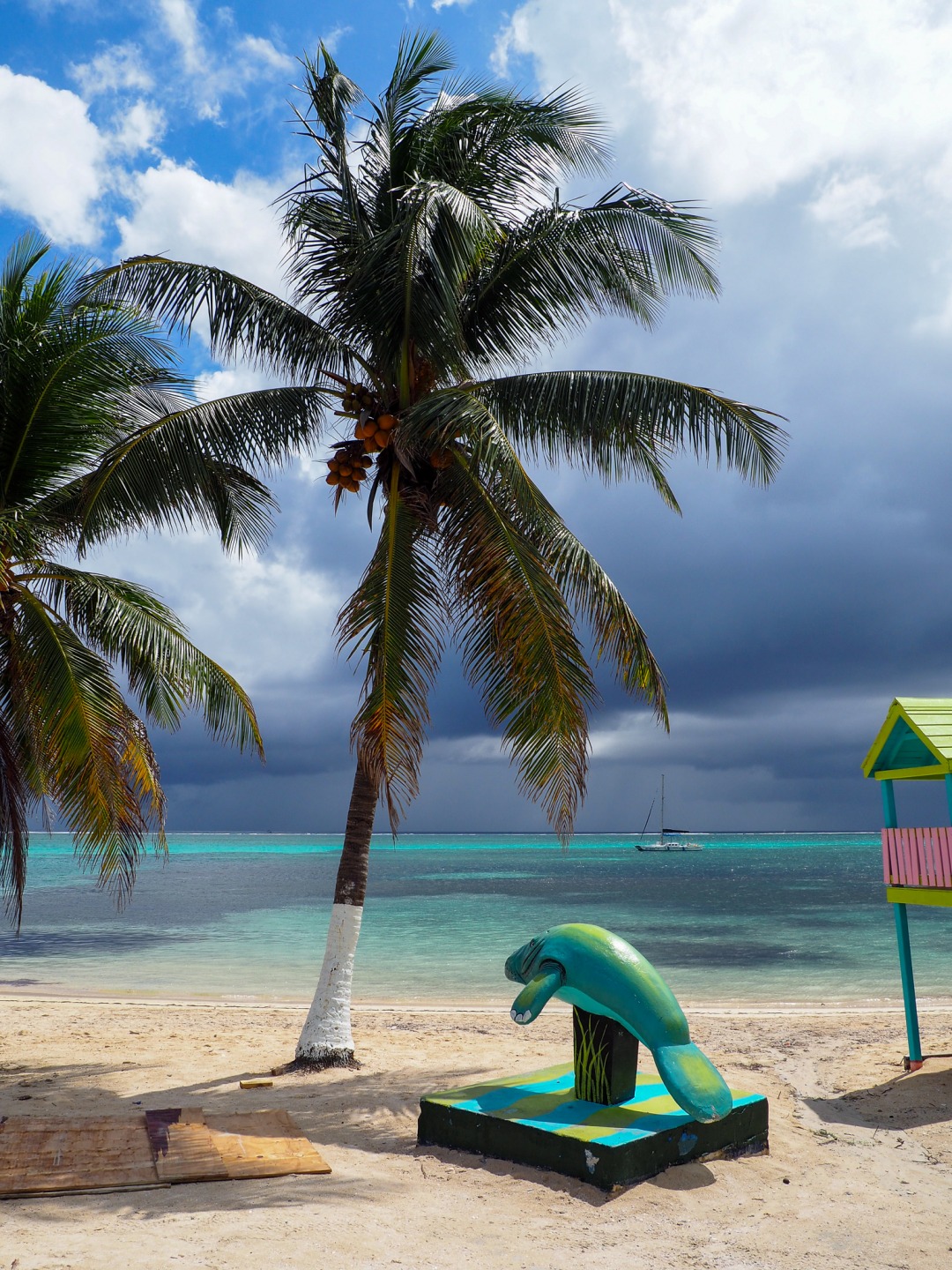 I got pretty much every angle 🙂
The beach in Central Park.
This guy was ADAMANT that I take his photo.  Happy to oblige.
The beach right next door to Central Park is…the Roman Catholic Church.
They have a beautiful courtyard right on the beach.  How does anyone concentrate with this view!
I then cut through Fido's Courtyard – a very popular bar that has been closed for almost the last year.  A vendor on the street told me that it might open next month?  But for now…deserted.
The great art store Belizean Arts tucked inside IS open but the bar/restaurant closed.
And the view outside.
A soldier sitting in the shade…
And then to the north the beach was looking SO gorgeous…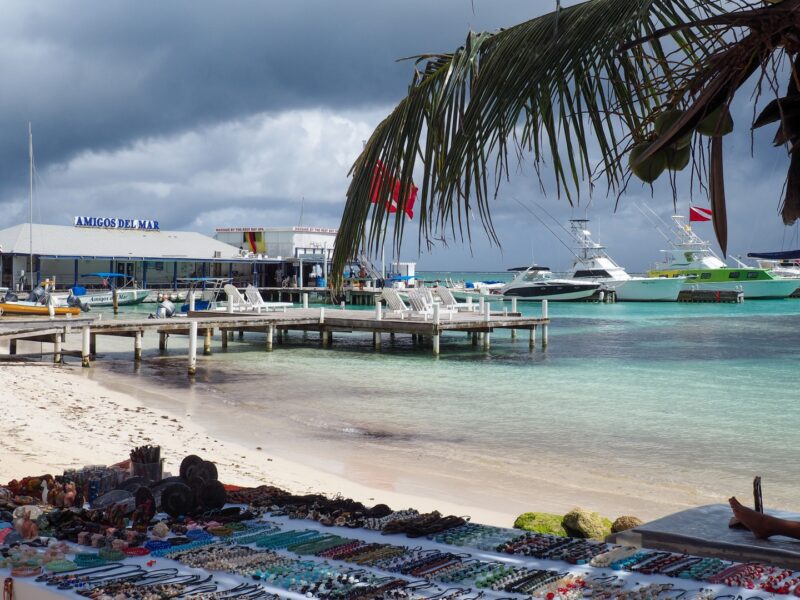 I know…I know…I was a bit trigger happy but…
And then turning in the other direction…just pivoting 180 degrees, it was a seemingly gorgeous day.
Every step I took…everything was a different color!
I'll leave it there…
It rained last night – heavily at times – but I think this weather is done shifting. Here comes the sun!