Beautiful And Sophisticated Itz'ana Resort & Residences in Placencia, Belize: I Love It Here!
Stylish Itz'ana Resort in Placencia, Belize
I am just returned from a trip to the Placencia Peninsula in southern Belize – and…if you have been following my posts and social media for the last week or so, you will know that I am TOTALLY smitten with this part of the country.
I had such a great time…and it started with 2 fantastic days and nights at Itz'ana Resort and Residences.
Enchanting.  Aspirational.  Bear with me…but the following is the best way for me to describe the feeling and the look of Itz'ana Resort.  It's like visiting a beautiful beachfront chateau, perhaps in the South of France or maybe in Martinique…decorated by an avid traveler and careful collector of curios and antiques from her worldwide expeditions.  A grand home surrounded by lush gardens filled with tropical flowers and ancient trees draped with twinkling string lights…
Beautiful hand-painted murals, stained glass windows, lamps, and collectibles brought over from Morocco and Bali, embellished ceilings, and dark paneled libraries with secret doorways…this is Itz'ana Resort.  Incredibly gorgeous.
Architectural Digest meets Ernest Hemingway's favorite classic bar in Havana.  All on a beautiful strip of beach on the Caribbean Sea and just a few miles from one of my favorite villages in the world, Placencia.
Absolutely beautiful.  Even more so than I imagined when I overnighted here in 2016 before the had truly broken ground…you could tell his spot was going to be special.
I spent almost two whole days just taking photos around the resort…with a bit of relaxing at the pool (and in a hammock by the sea) and the large day bed on my balcony.  I've seen the term "boutique" hotel/resort applied to many places over the years – but if the meaning is stylish and special, intimate and sophisticated, Itz'ana absolutely nails it.
I'll just show you the photos!  Wilson picked me up at the airstrip and a few minutes later, we were at Itz'ana.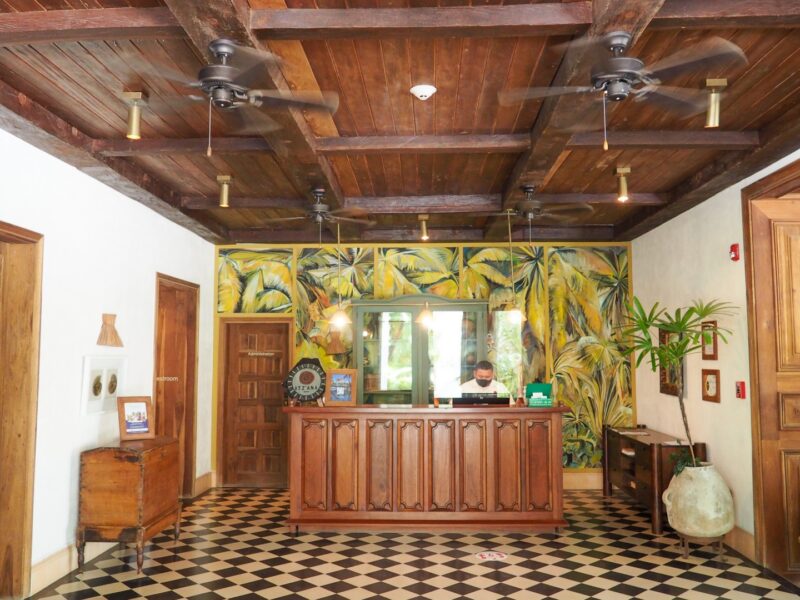 The gorgeous hand-painted wall…
And into this sitting area with my icy mint scented hand towel.  (Love that!)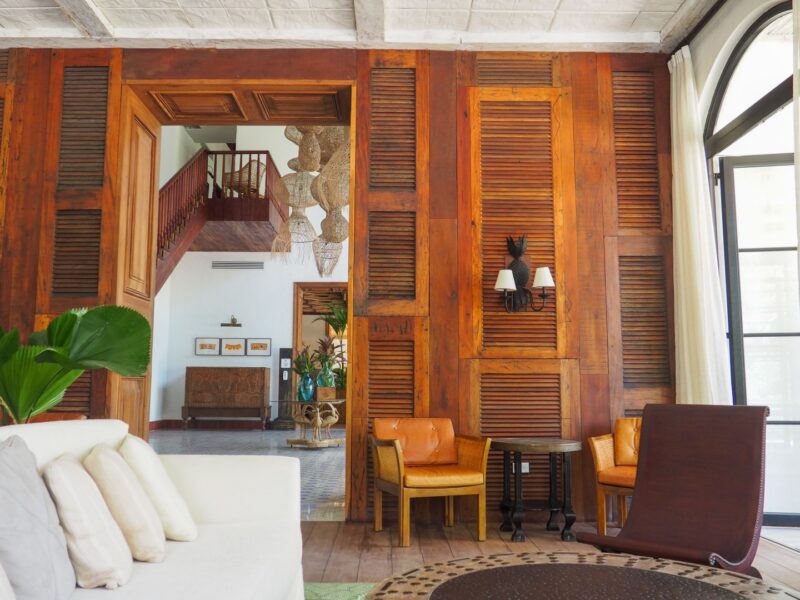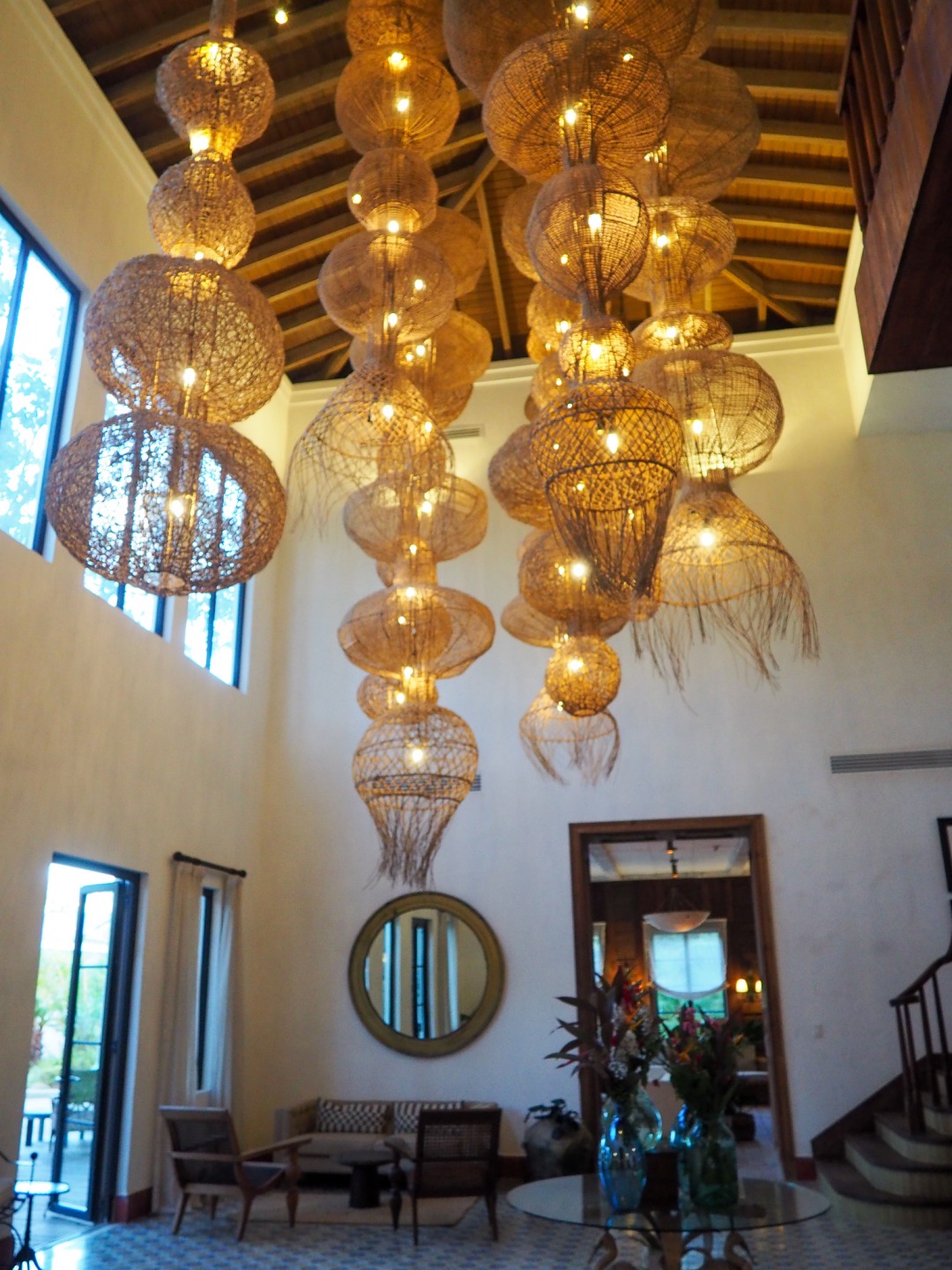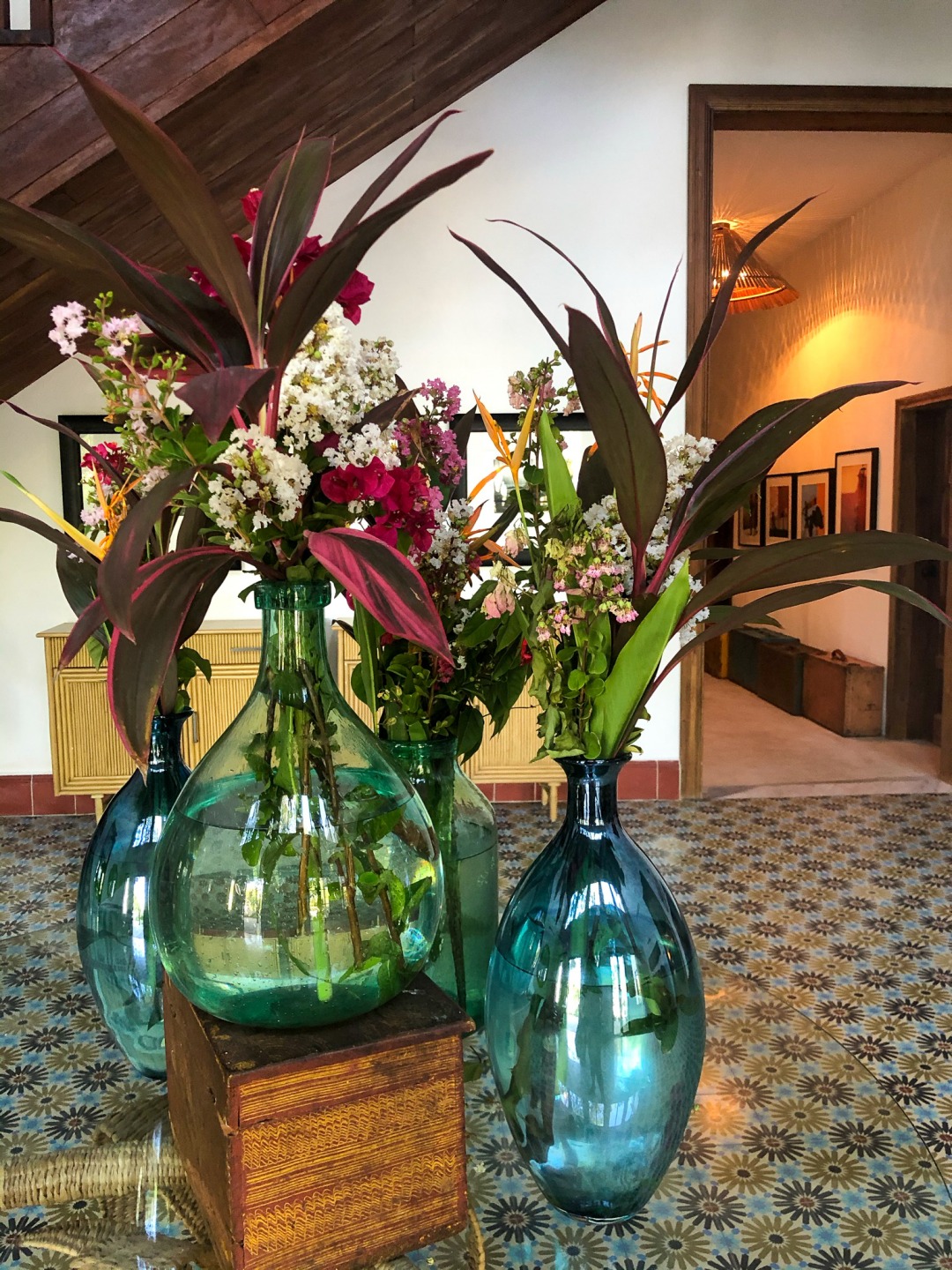 Even the hallway leading to the restrooms…beautiful.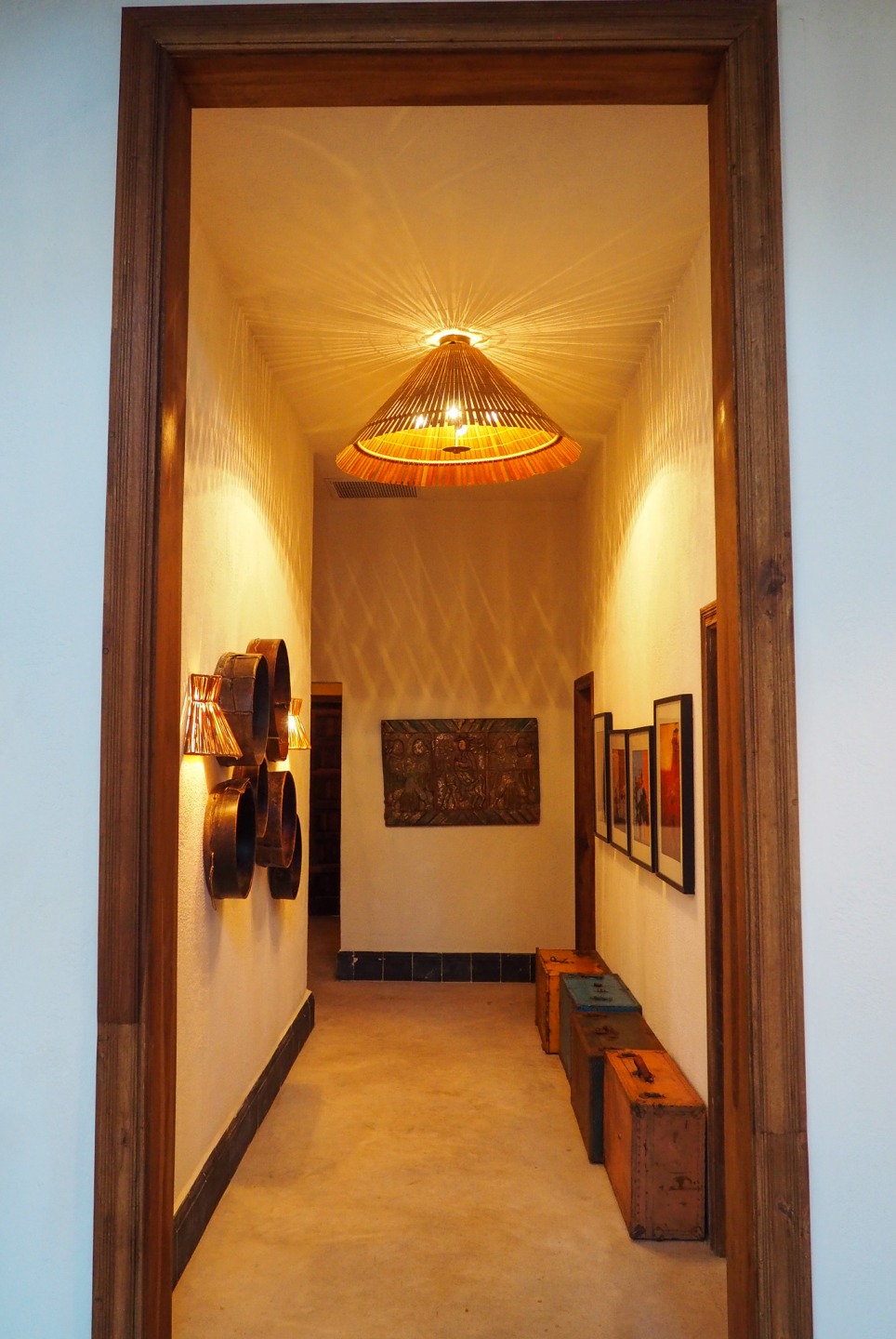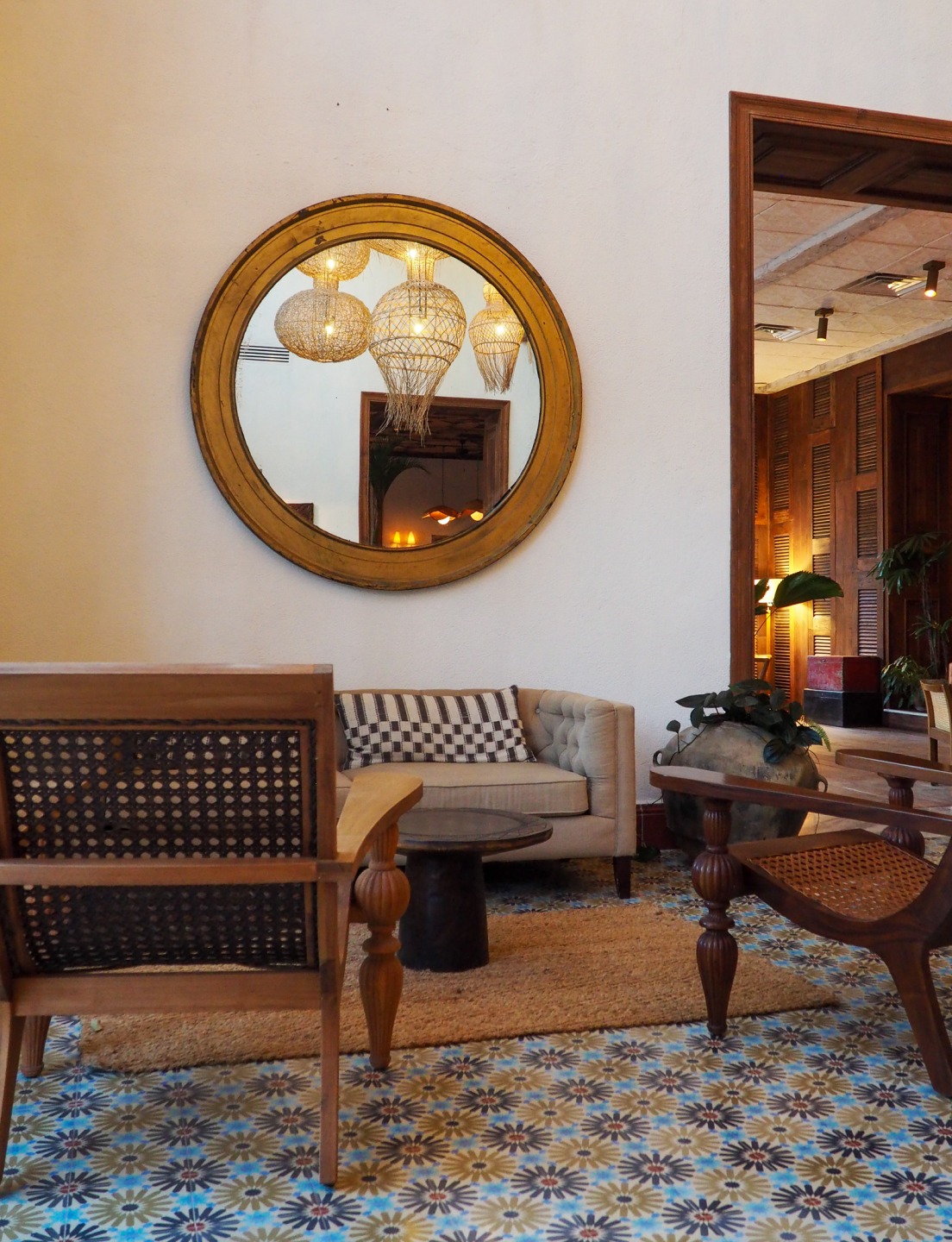 The entrance to the restaurant, Limilia, and beautiful bar just off this hallway.
My breakfast spot was in front of the open doors to the patio…the gardens and the pool.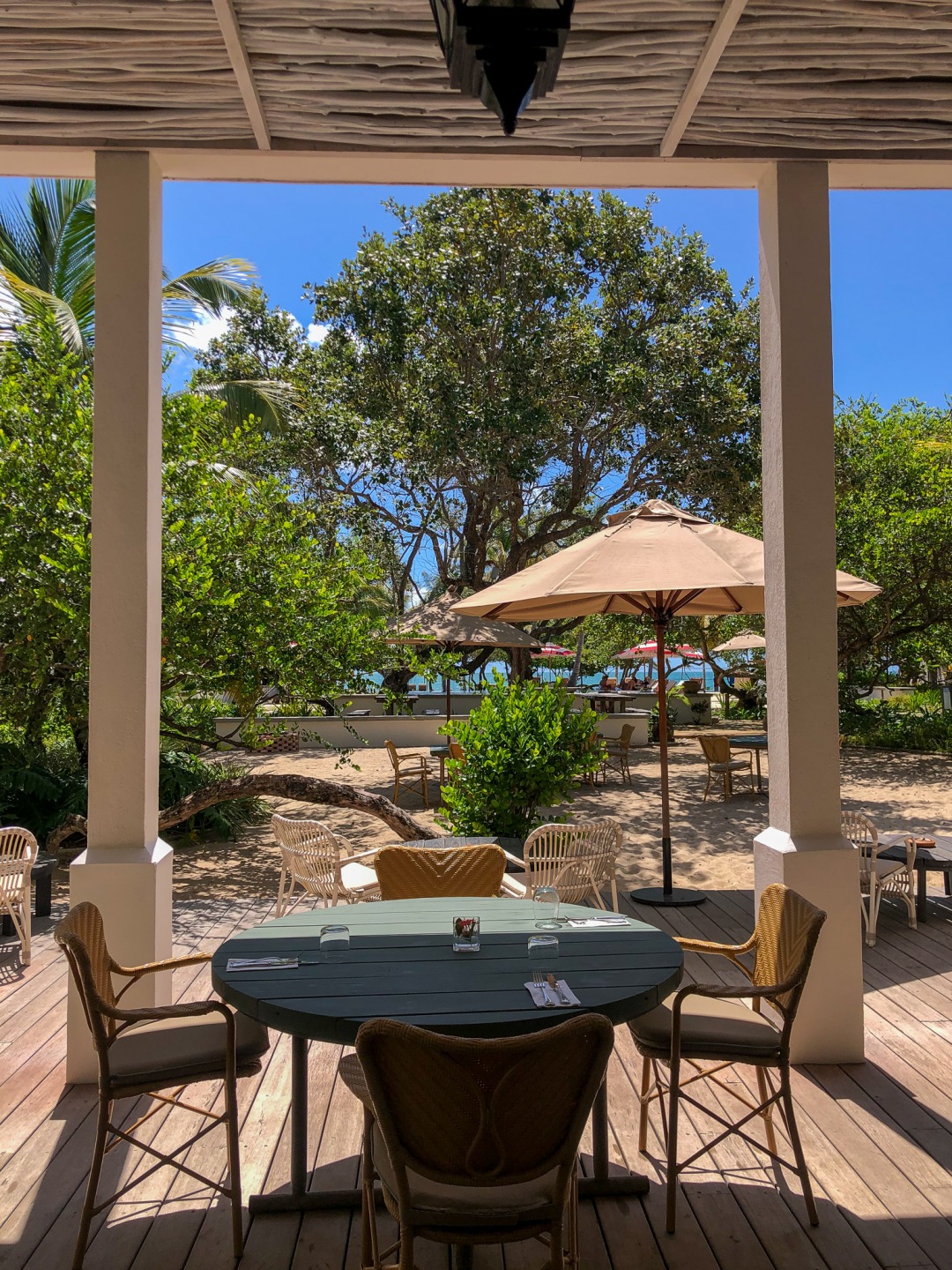 But first – upstairs!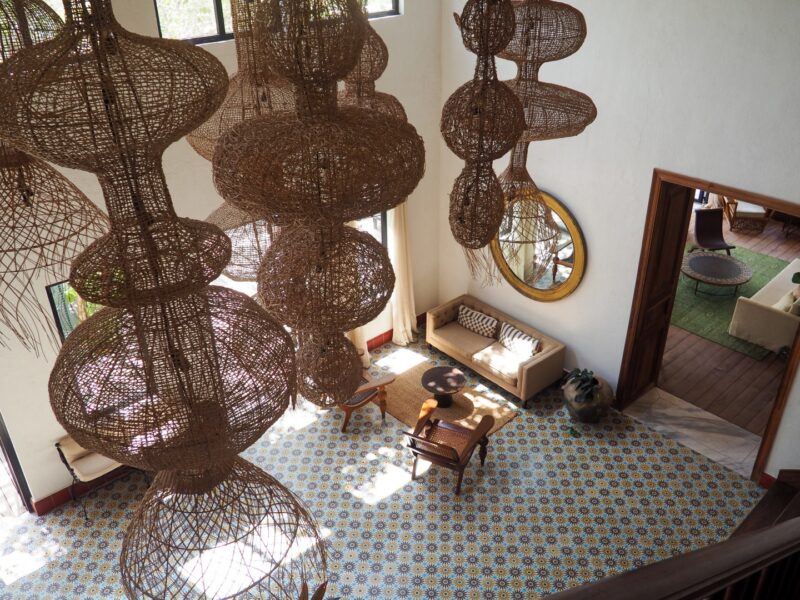 There is a yoga patio, this room (below) that is not quite finished yet but has THE most beautiful stained galss windows.  The colors of sun and conch shells and the Caribbean Sea.  Belize!
And then the Library Bar…which is just about finished…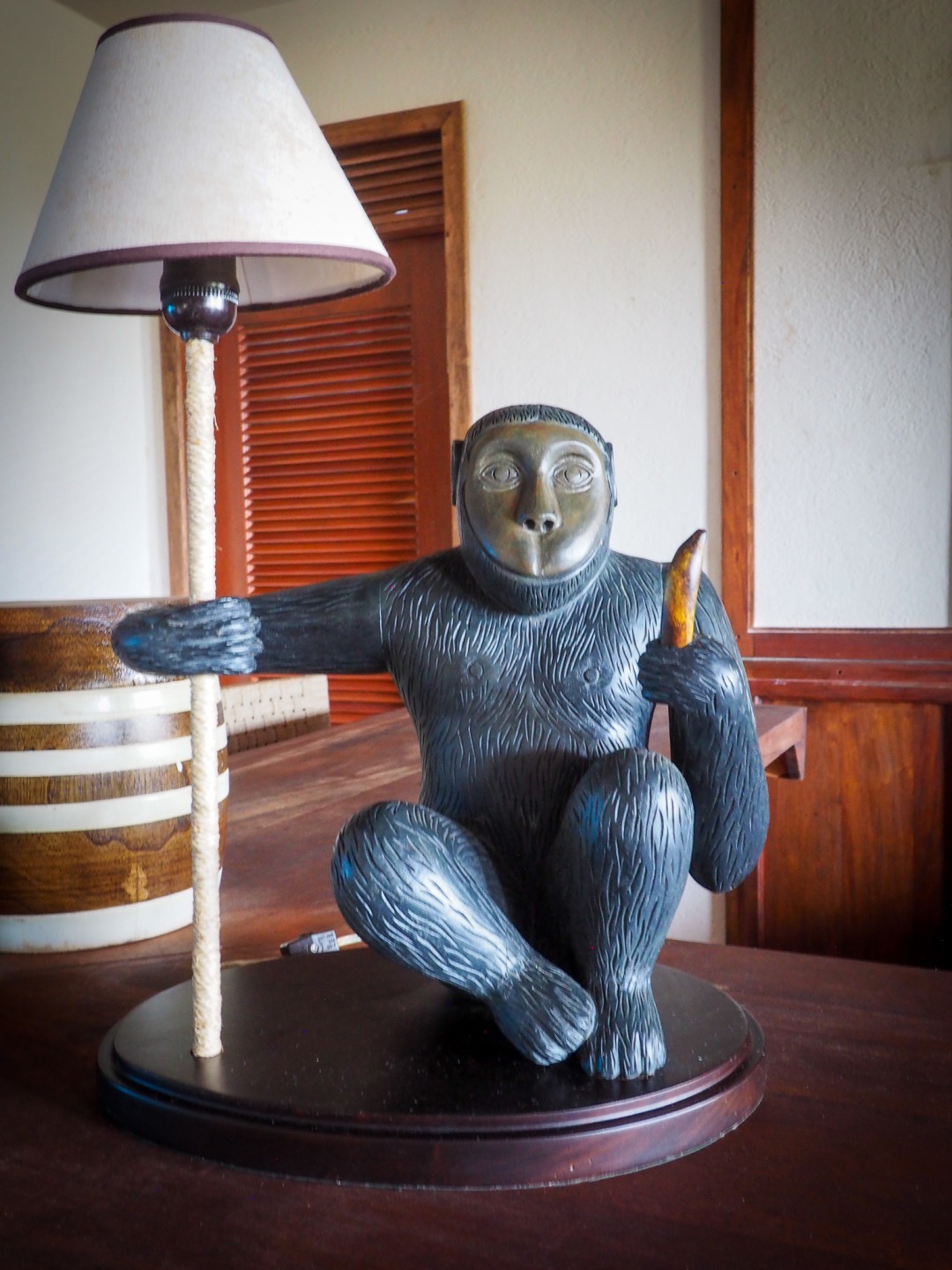 Against the wall, a HUGE mahogany armoire that is…A SECRET DOOR to another room!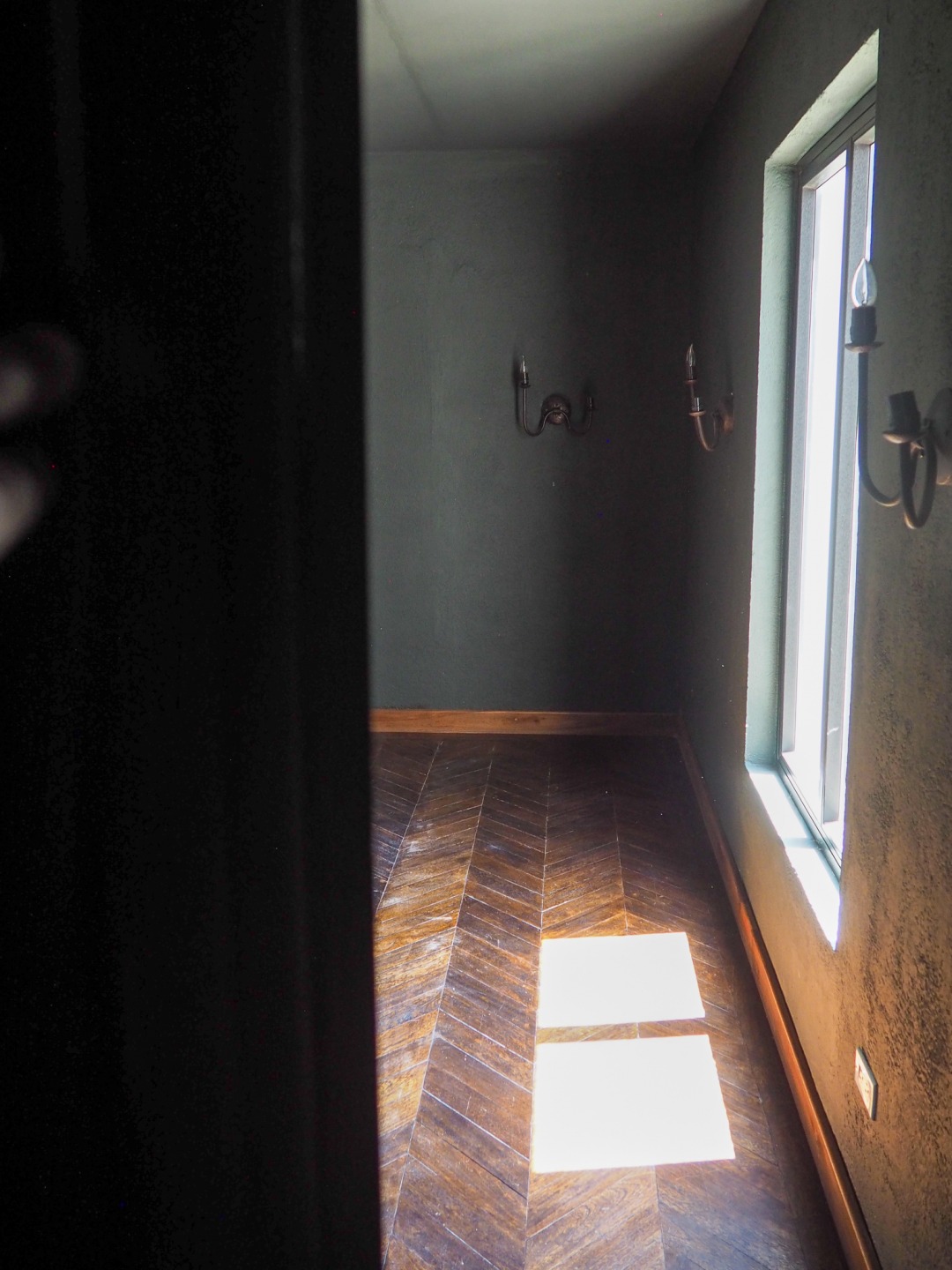 Down a dark hallway to a bright room…I felt a bit like I was going to meet Professor Peacock in the conservatory…and then THIS GORGEOUS mural of spoonbills and one spiky haired egret.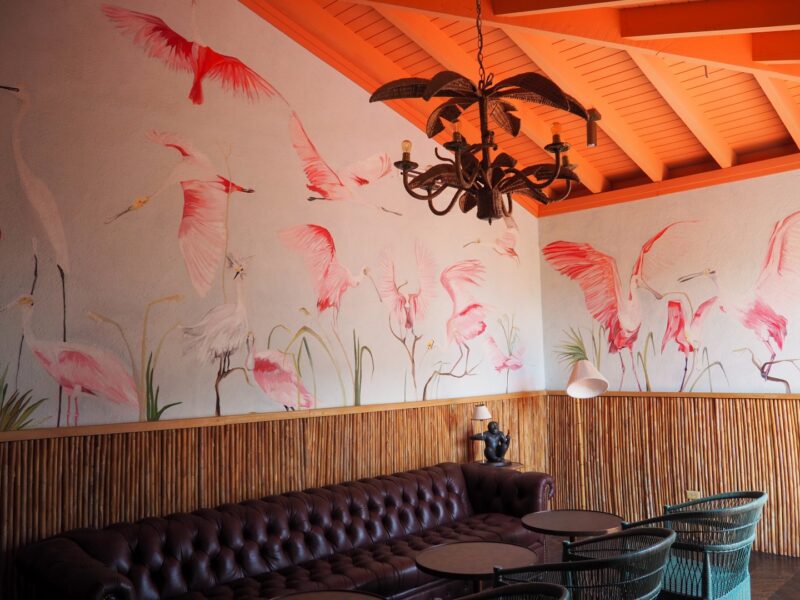 Just dreamy.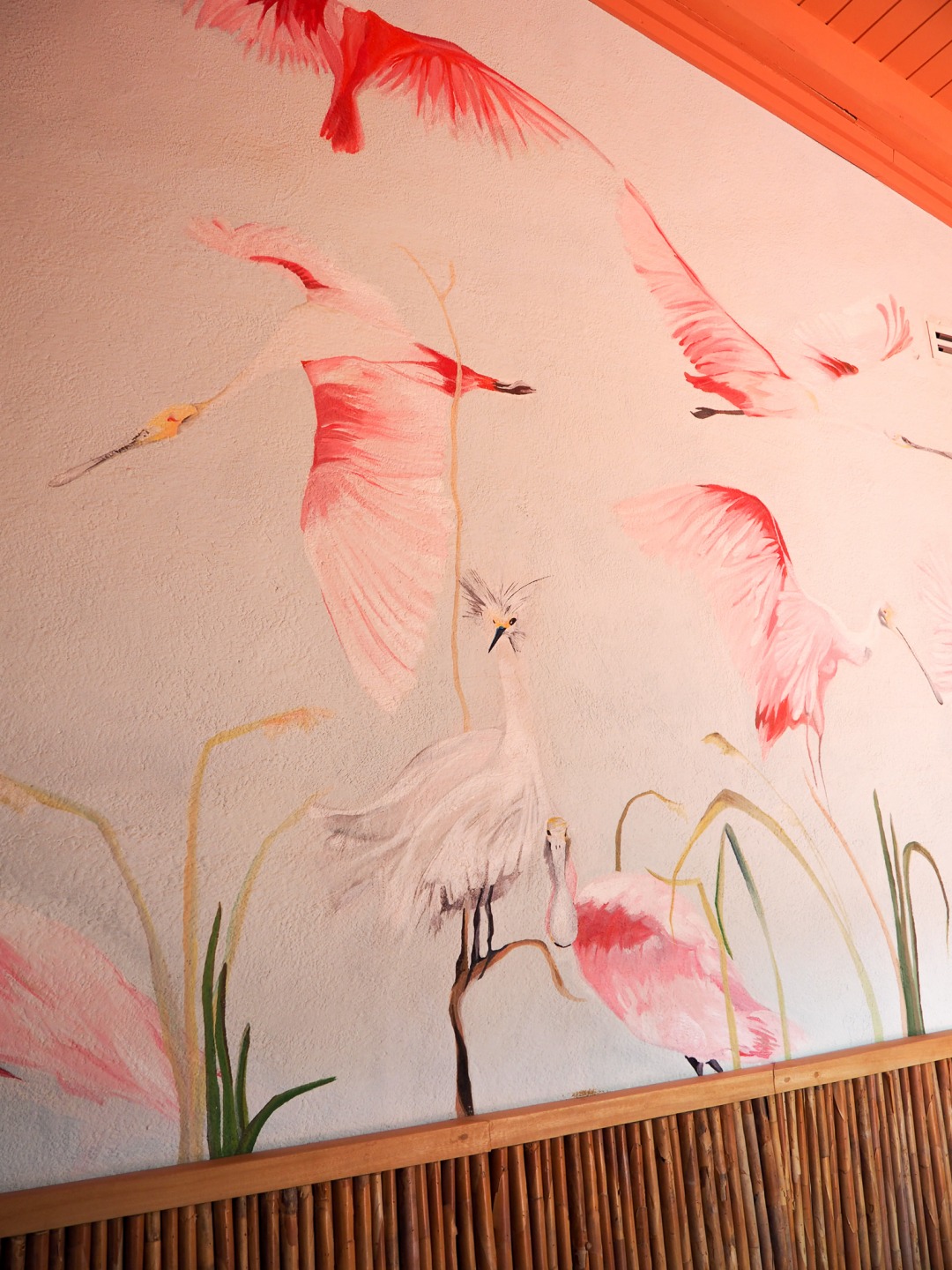 So many intimate nooks and seating areas…I think from watching lots of HGTV they are called "vignettes" ...Itz'ana Resort is SOOO photographable…I don't think I've ever taken more pictures.  (And THAT is saying something…)
I was mentally planning a wedding here – it would just be the MOST AMAZING place for it.
Let's head outside because it's just as pretty – every inch of the garden was just as beautifully plotted as the inside.  There was no total clearing of the land (that seems to happen ALL too often here)…whoever designed Itz'ana Resort left all the beautiful old sea grapes trees and palms that make the beach in Placencia so special.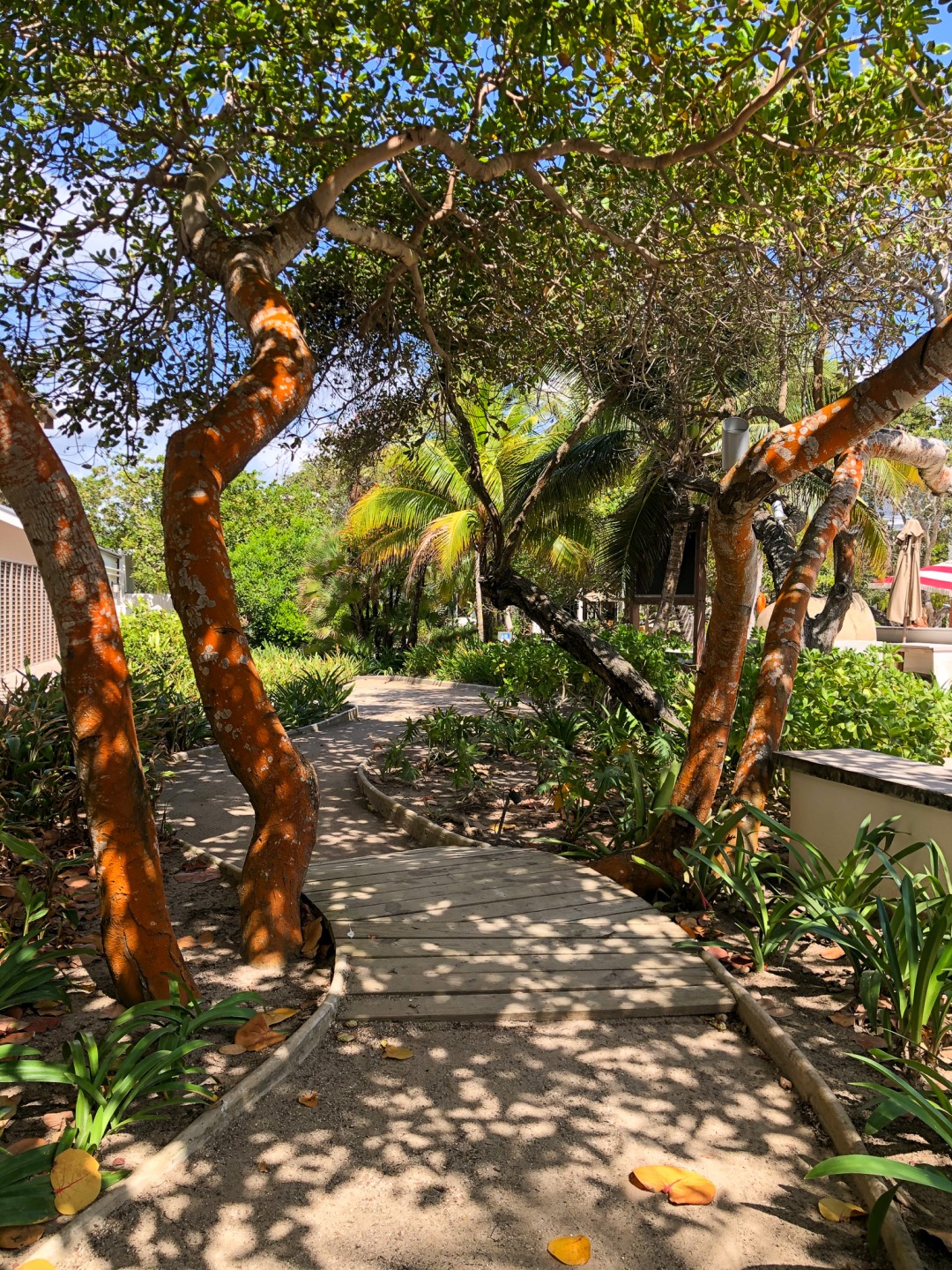 And the shimmering dark blue pool.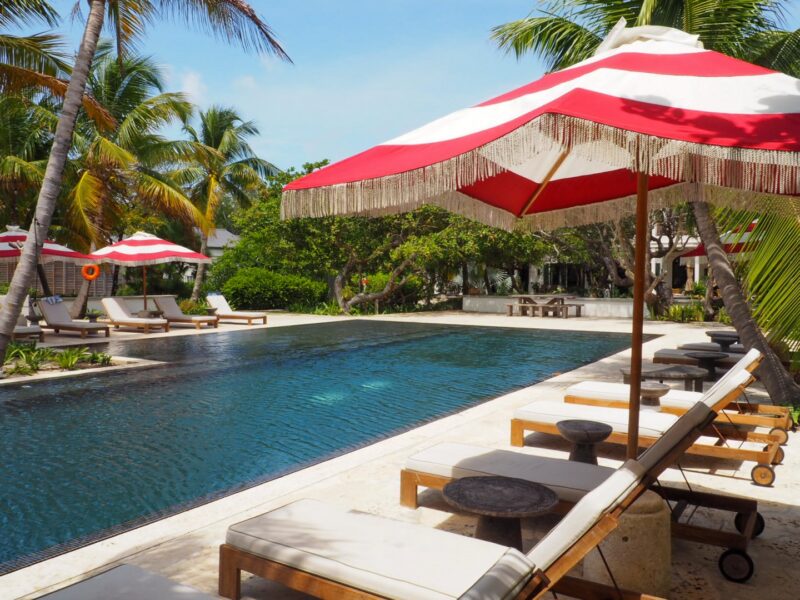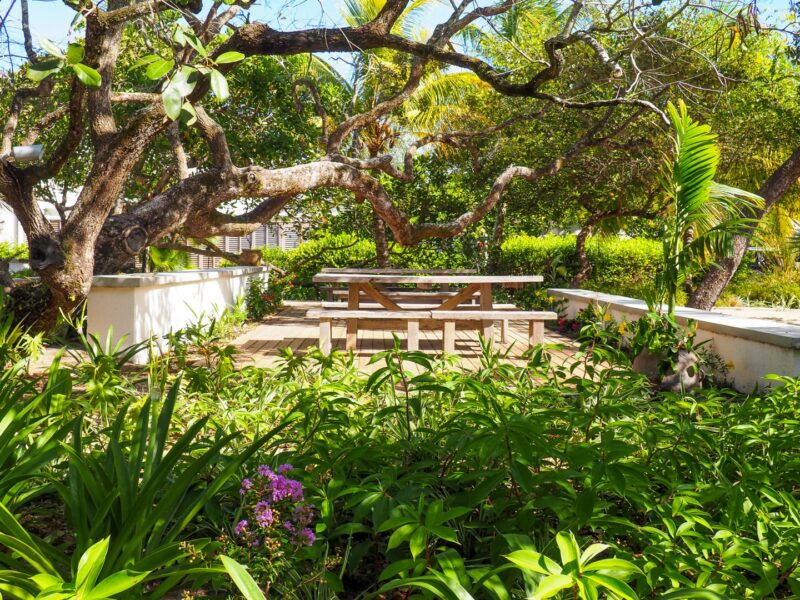 I think I've shared enough photos with you…to inspire you.  This spot is so beautiful…an oasis…
For amazing photos of the accommodations and the INCREDIBLE beachfront villas, for the menus and events and tours, you can take if you can drag yourself away from the resort, see the Itz'ana Resort and Residences website.
I stayed in a cool and comfortable Deluxe Room with a large patio, crisp cotton sheets, and huge down pillows, and, outside, a gorgeous day bed…and water pressure to die for.  (This is not to be taken for granted in Belize!)
Pretty down to the details in my mini-bar and coffee area.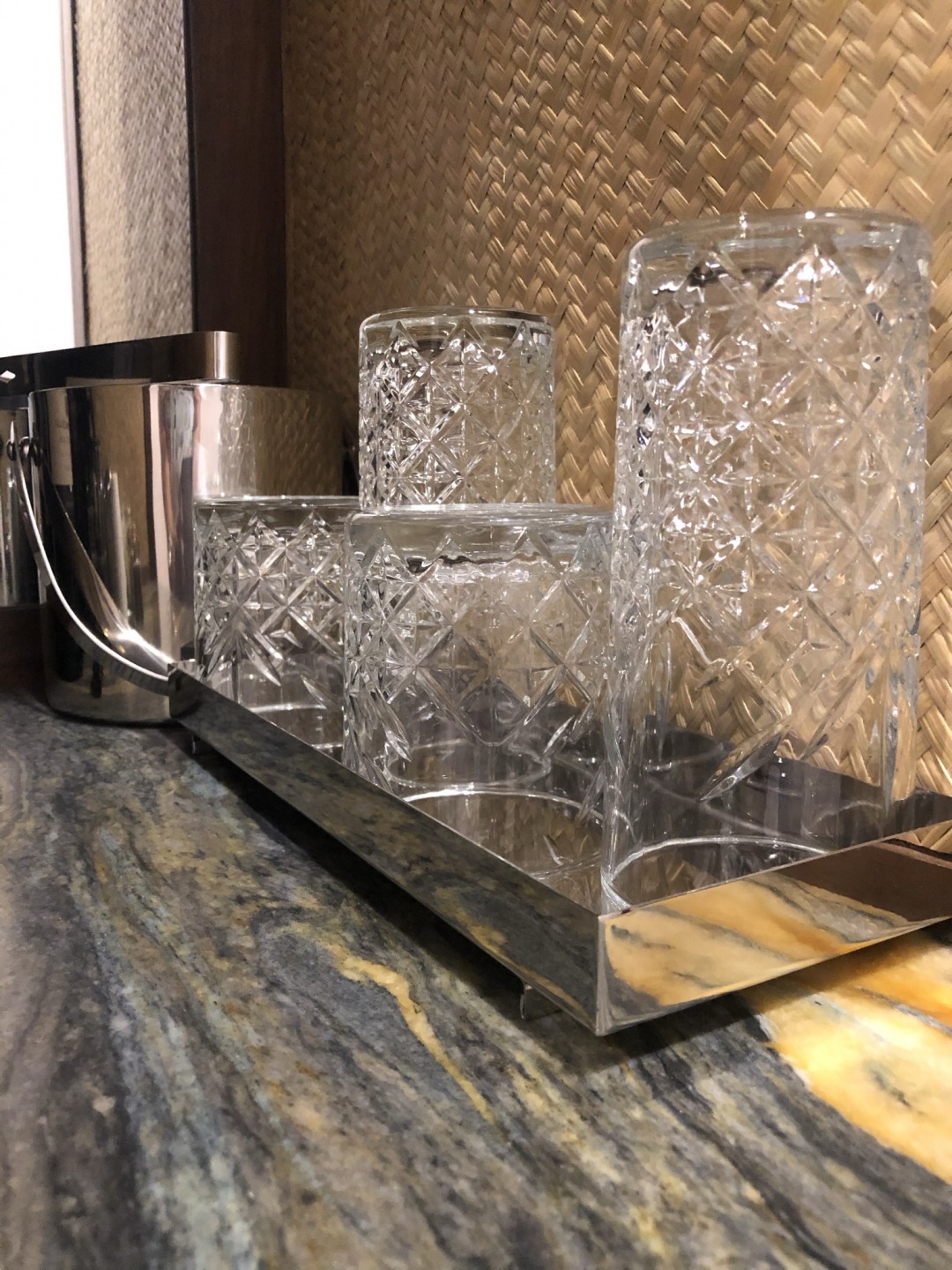 Let me know if you have any questions about my stay!  Or any comments.  I can't wait to go back to Itz'ana.
You can even save it to Pinterest.