A Walk and Testing My New Camera in Boca Del Rio
I know, I know…I always share pictures of my favorite strip of beach just north of town and just south of the bridge.
Boca Del Rio.  I had my new camera so I snapped a few pics (all in Automatic mode!).  Here they are.
I'm on my way to Belize City as I share this – an appointment at the eye doctor.  It's something that I usually do when I'm in the states since I need to order new contact lenses about once a year – always from the US because they are just so much cheaper.  But you know what isn't cheaper?  Eye examinations.  The NJ LensCrafters quoted me $240US for just the exam.  ($100 more than 2 years ago…)
Anyway…I'll let you know how that goes.  Here are my photos from a HOT Tuesday in San Pedro.
This cute little house next to a big construction project.
Beer delivery at Wayo's Bar.
Somebody there has great handwriting.
Hotel Boca Del Rio.
There is a bit of older sargassum (sea weed) in the water…and it's made the sea closest to the beach look like tea.
Caye Casa.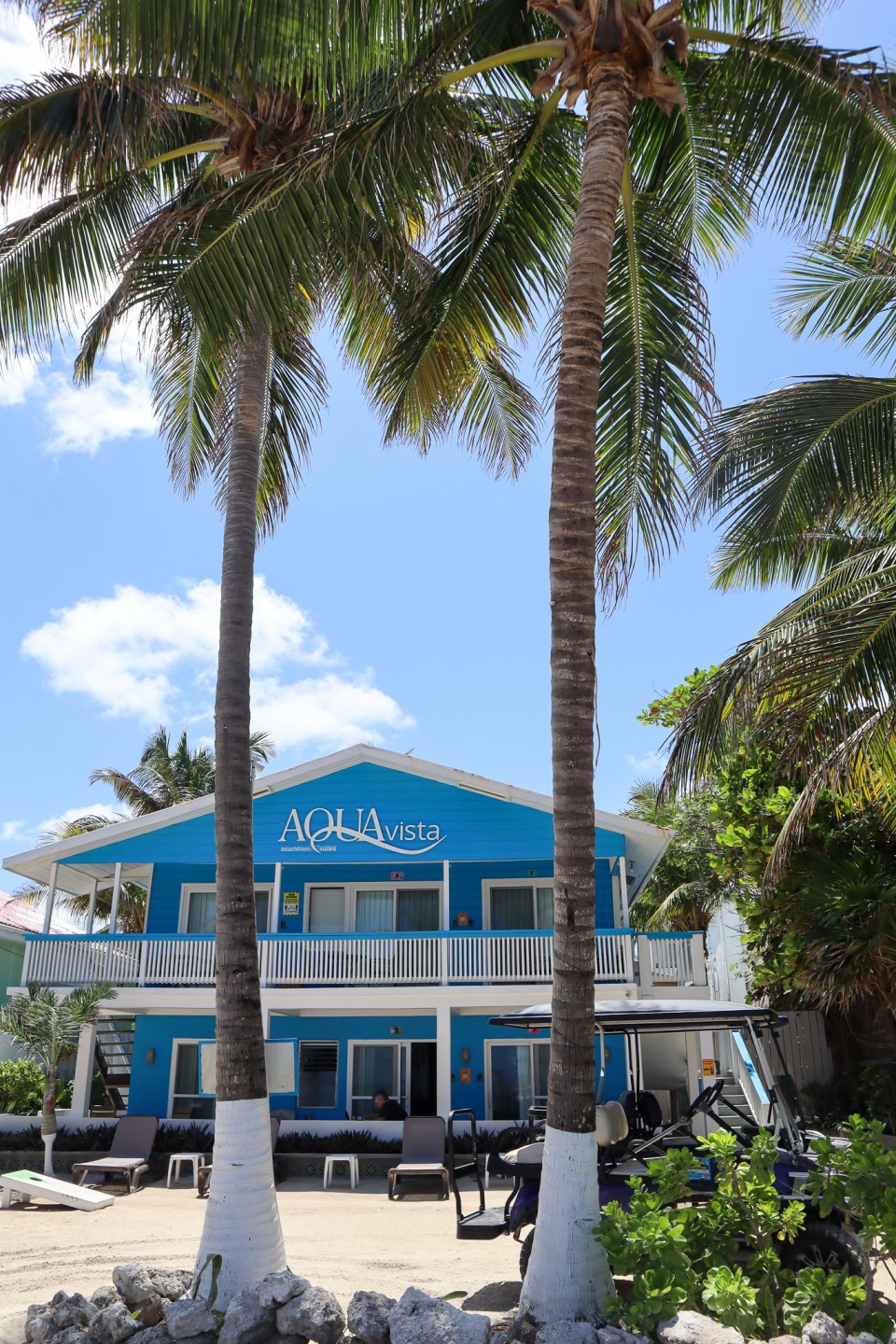 And it looks like Ocean Tide Hotel is undergoing some renovations…I always like this spot!
I was, at this point, dripping in sweat.  It's AUGUST!
I turned off my camera and put it away…
I'll be reporting back on Belize City!  Have a great Wednesday.