Ten Misconceptions about Traveling To Belize
Misconceptions About Visiting Belize
I moved to Ambergris Caye, Belize just about 16 years ago.  And still, when I visit the states, I will get quizzical looks when I answer common questions like: "how'd you get so tan" or just "where, again, do you live"?
Answer:  I live in Belize.  Followed by:  Yes, full-time.  And I visit the USA maybe once a year.
Even if they have heard of Belize, most people are vague on the specifics.
It's in Central America.  Yup.  Between Guatemala and Mexico.  South of Cancun…maybe about 300 miles.  But Belize is a small country – less than 400,000 people with one of the lowest population densities in our hemisphere.  And most first-time visitors have never met a Belizean before (or if they did, they didn't know it).  There are only a handful of Belizean restaurants in the US (and isn't food the way we learn about lots of cultures?)
Read:  All About Delicious Belizean Food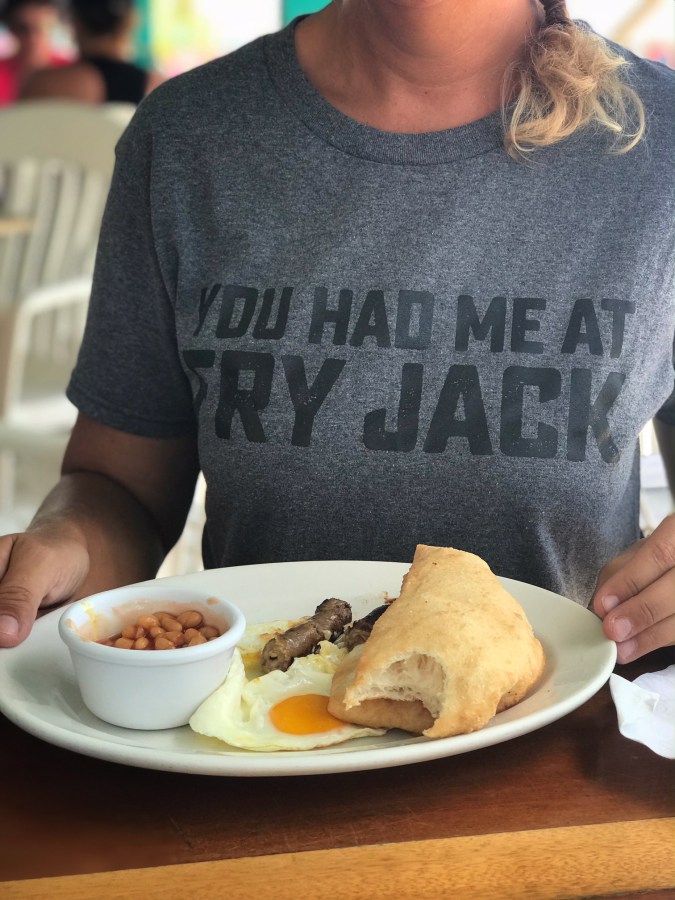 So most people don't know that Belize isn't just a beach vacation in the Caribbean or another crowded, reportedly dangerous spot in Central America.  Here are some of the misconceptions about Belize.
Belize is An Island
No.  Belize, her capital, and the bulk of her population are on the Central American mainland.  But Belize and travel to Belize are probably best known for the 2nd longest barrier reef in the world and the hundreds of cayes, beaches and diving sites scattered up and down the coast.  And world-famous for the Blue Hole.
You can fly over the Blue Hole – it's amazing.  But you can also snorkel and/or dive at the Blue Hole.  Amazing in a different way.
Belize, her food and traditions, are influenced by the Caribbean but the majority of the country is NOT islands.
Belize is Just One Thing
It's impossible to generalize about Belize – a crazy special country that I recommend EVERYONE visit. The pictures that you see most often show impossibly blue waters, white coral sands and probably a fly-over of the famous Blue Hole but Belize is many many things.  It's jaguars and scarlet macaws in the wild.  African influenced drums and foods.  Maya sites and carvings. 
It's rolling farmlands with Mennonite buggies.  Limestone caves…luxe jungle lodges….I could go on and on and on.
Belize is Cheap
Wait…you get TWO Belize dollars for only ONE US dollar?  That's CHEAP!  Sorry folks…that's not exactly how it works.  If you have visited much of Mexico or Guatemala or Honduras, stayed at $5 hostels, and consumed 75 cent beers, you will find Belize EXPENSIVE – more like visiting a Caribbean island.  If you are moving down here, thinking that your cost of living will be a fraction of what it is in the US, you might be mistaken.  But you CAN do Belize "on-the-cheap" or at least cheaper.  Ambergris Caye is the priciest spot in the country but we do have hostels and AirBNB, you can shop and eat local and plus…Belize is totally worth it.  (Read: Cheap Eats On Ambergris Caye)
Belize is Really Far Away
This certainly depends on where you are – if you are reading this from Mauritius, then yes, Belize is very far away.  But Belize is actually closer to Houston and to New Orleans than New York is.  New York City to San Francisco is over 2,500 miles.  NYC to Belize City is just about 1,800.  There are direct flights from Fort Lauderdale, Miami, Chicago, Newark, Houston (2 airports), Dallas, Denver, Atlanta and more.
The Food Is Pretty Much Mexican Food
Example:  I get asked all the time where people can get "real tacos".  Belize is a mash-up of cultures and has food all her own.  (My Take on Belizean Food)  It varies as you visit different parts of the country – the "more Mexican" food is mostly Yucatan cuisine rather than Tex-Mex.  Ask for tacos and many think of a favorite breakfast – 3 for $1bzd chicken tacos.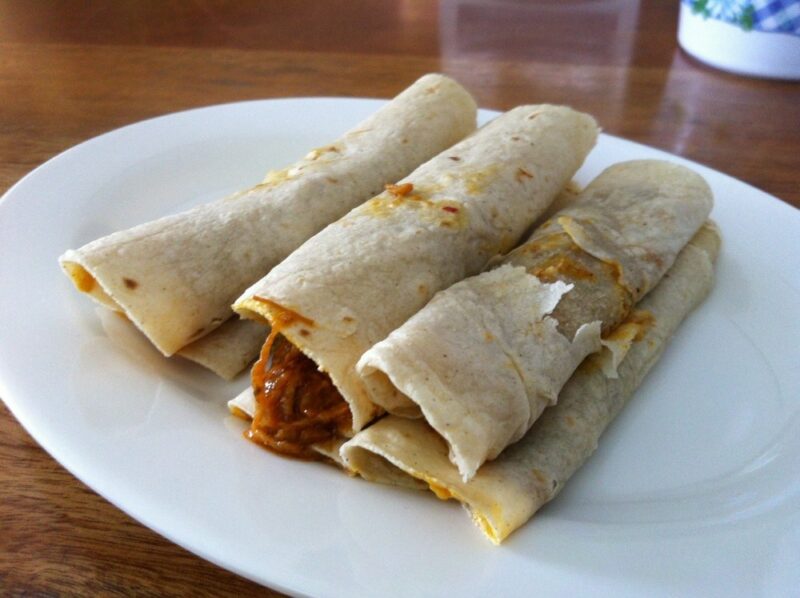 The crispy shelled "classic taco" is not Mexican either!  It was invented in the US.  You can read all about it here.
The Weather Report From Your Favorite Weather Site is Correct
 It's the #1 email that I get:  "The weather says RAIN every single day, we are thinking about canceling our trip"  OH WEATHER.COM!!!!!!!!!!!   I'm not exactly sure why these websites say "Scattered Thunderstorms" every.  single.  day.  But it's not correct.  The weather here is tropical – it is changing (especially during the rainier season) but for the most part, it's warm and sunny.  Here are websites that are much more accurate.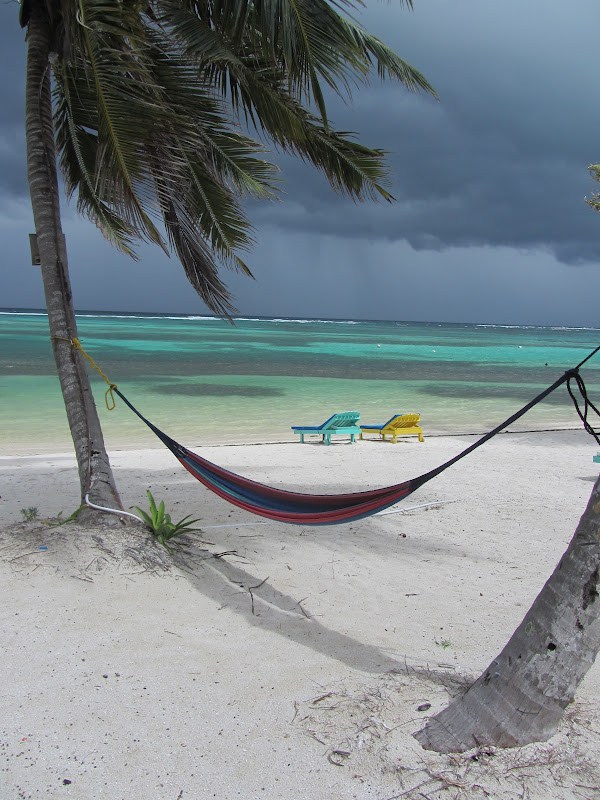 You Can't Eat Street Food in Belize
Not true.  In fact, you are missing some of the very best eats if you avoid "street food" in Belize.  And this is not my iron-clad stomach speaking – I've gotten sick in Guatemala (oh so sick) and in Mexico – but never in Belize.  Avoid any spot that you don't like the look of…but if it looks good, EAT IT.
Because we speak English, visiting Belize is just going on vacation in the US or moving to Belize will be just like moving to Florida 
Wrong.  Belize is a different country.  You are moving to a different country with different culture, politics, food….everything.  If you are going to get impatient waiting on a line at the bank or mad because the local bar doesn't have Heinz Ketchup or testy every time you pay lots of money for softer imported toilet paper…it's gonna be tough.  (Here are 15 Things No One Told Me About Living in Belize)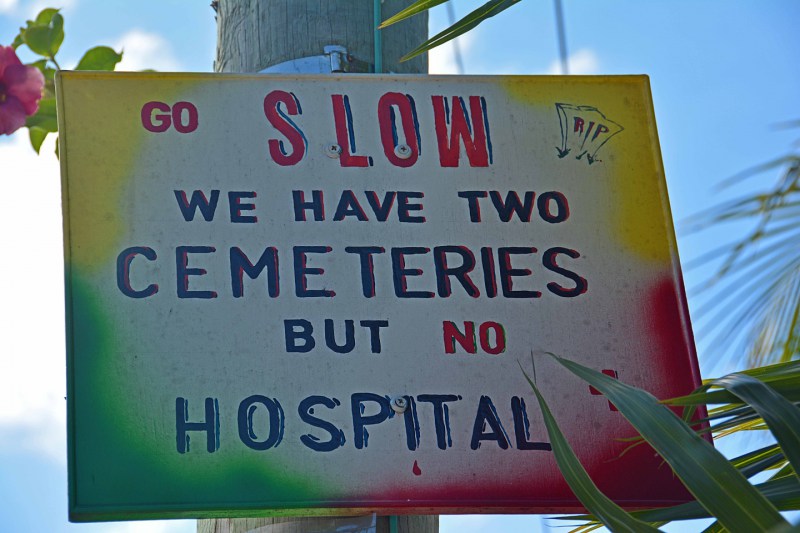 You'll probably get Zika in Belize
You are probably going to get a few mosquito bites – though not many during the dry season.  But when things warm up and we get some rain, we also get bugs that bite. You can do a lot to stymie them – it's best to be prepared.  But while we do have a handful cases of dengue reported, usually during the summer months…disease from bugs is not the norm – far from it.  Resorts often spray for bugs, the village and town councils do too.
If you book a trip during hurricane season, your vacation will most likely be ruined
Hurricane season runs from June 1st until November 30th, but Belize generally doesn't see storms head our way until August, September or October.   And even then, they are by no means a certainty.  (Over 15 years, I've seen two that caused noteworthy damage – Hurricane Dean in 2007 (August 21) and Hurricane Earl in 2016 (early August).  No injuries but docks destroyed and a good amount of clean up needed)
While the weather tends to be hot and humid in the late summer and fall, a string of rainy days is not that common – especially in the northern parts of the country.  Much of the precipitation comes in early morning or late afternoon and nighttime bursts.  So take advantage of the deals and enjoy the festivals – it's a great time to visit Belize.
It's a bit quieter and if you are thinking about moving here, you MUST visit during the "slow season".
Pin it to share and read later…