A Wow…Grab Your Camera…It's so Gorgeous Kinda Saturday
The temperature is getting warmer and the air, more humid.  Summer is coming and chilly nights, soon, will no longer be a thing for 2022.  But this weekend…we had perhaps our last "cold front".  The wind shifted – blowing from the north…cooler, less humid.  And we are still enjoying the colder temperatures.  Low 70s this morning!  But also the gorgeous low tides and the cleanly swept beaches…for a few more hours.
Yesterday, Jeff was home for about 18 hours. (He is BUSY at his full-time job – Cayo Frances Farm and Fly right now)  And we took the dogs out for a run.  But it was SUCH a gorgeous day…the wispy blue sky…the white white beach…I had to grab my camera and come right back out.
I took some pics in our neighborhood.  So pretty…I hope you can get a sense of it.
I headed to our north – Tuto Belize to be exact.
Who said we don't have beaches on Ambergris Caye!??!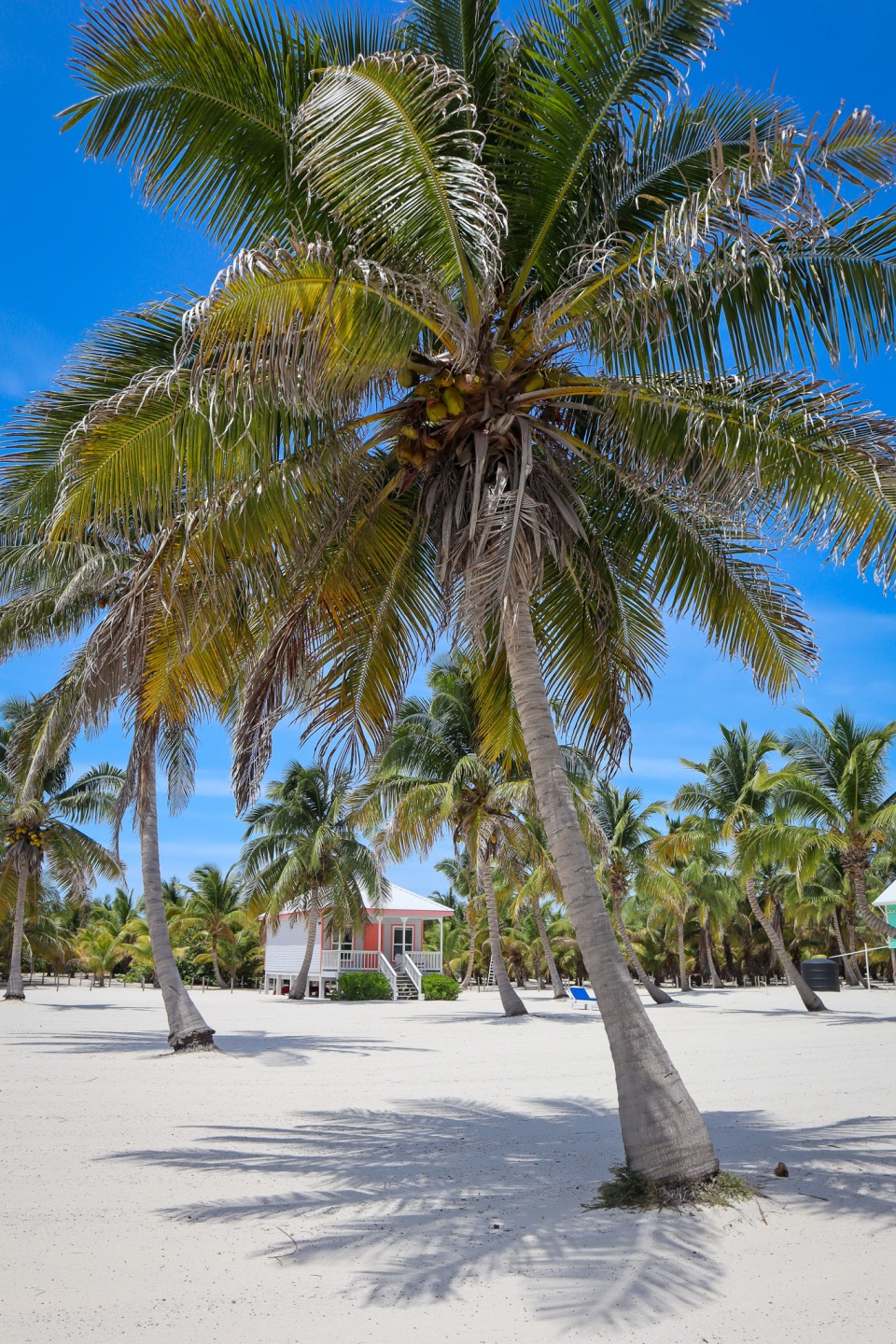 And then a bit south to Xtan Ha Resort.  We are very lucky to be sandwiched between such beautiful places.
The seagrape trees are starting to fruit.  Did you know that Florida protects sea grape trees along with mangroves?
Enjoy the rest of your weekend…the Oscars, if that's your thing, or March Madness…or both.
My computer was FIXED!  Apparently, when the body of your laptop is stuffed with salty dust and dog hair, that's not a good thing.
SO important to get yearly maintenance here – and Cipi at Transylvania Tech on Front Street did it for me quickly (less than 24 hours) and beautifully.  I feel like I have a new computer!