Belize's March National Holiday: An Unexpected Treat
Today, Baron Bliss Day, has always been one of my favorite national holidays in Belize.
A quick note:  In November 2008, this national holiday was officially renamed "Heroes and Benefactors Day" but it remains unchanged in my heart.
There are a few reasons for my love of today, March 7th (or whatever Monday falls closest to that date).  The timing.  The United States so thoughtlessly leaves a huge gap between Presidents' Day at the end of February and Memorial Day at the end of May.  A holiday in March is a great idea.
His name. Baron Bliss?  Amazing.  It's so well…. almost what you'd expect in a romance novel.  "The Viscount that Loved Me".  "The Dreamy Duke".  "The Baron Bliss"…can't you see it now?
And the ease of it all.  A day off to relax.  Hang out with friends and family.
Henry Edward Ernest Victor Barretts was born in England in 1869.  He took the familial title of Fourth Baron Barreto in his early adulthood.  At that point, he was the Baron Bliss.  As a successful engineer, justice of the peace and man of substantial family wealth (from the manufacturing of gun parts), he retired early.  In his early forties, he took to the sea.  Fishing and sailing were always his true passions.
The BB was paralyzed in 1911 and confined to a wheelchair, probably by polio (Jonas Salk's vaccine against the disease was not developed until the mid-1950s).
Sir Bliss was looking for warmer climates.  After his boat was commandeered during World War One,  he sailed to the Bahamas, and then to Trinidad.  After a serious bout of food poisoning in that country, he sailed to British Honduras (now Belize) and apparently fell in love.
He explored as much as he could but after a month or so, he died.  He left his entire estate (estimated at $2 million BZD) to the country of Belize in 1926.  The Baron was 57 years old.  And apparently never set foot on Belizean soil.  He was in a wheelchair for goodness sake!
$1 dollar in 1926 is worth $15.88 today.
The fund, which still exists today (or that's what "they" say)- it built the Bliss Cultural Center in Belize City.
You can see it here – when entering the Belize River.  It's the tallest building on the left-hand side.
You can read this more substantial history of Baron Bliss in the Amandala newspaper.  But there's got to be more…about this story in Belize.  And it's not THAT long ago.  Does anyone have a grandfather or family member who met him?  I'm curious!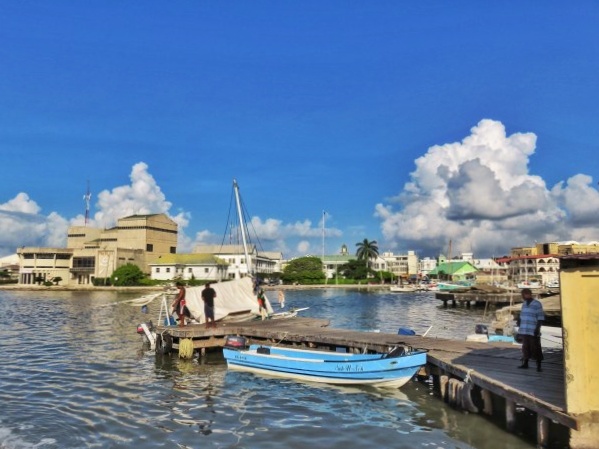 Do you see why I love this holiday?  What an odd and amazing story.  There is a memorial in Belize City for him right by the lighthouse.
The lighthouse that all cruise ship passengers see when they get to Belize.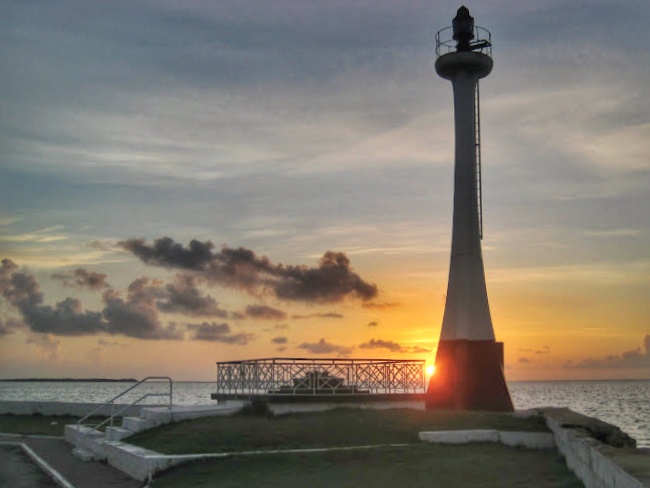 The light house is right at the entrance to the harbor and the very pretty swing bridge.
This year we celebrate the holiday on March 6th as a public holiday.  As a three-day weekend, an extra day off.  Marked by the biggest boat race in Belize, The Ruta Maya.
Here's the information on this year's race.
Click here for a map of the race.
It leaves from San Ignacio – overnights in Banana Bank – and then in Double Head Cabbage – and then Burrell Boom and ends in Belize City.
I always MEAN to get up early to see the beginning – you can see it in this AMAZING Belikin video from a few years ago.
I have been to the party in Burrell Boom.
And to the finish line in Belize City.
Enjoy.  Let's salute all heroes and benefactors of Belize.
And for one more video, I don't think anyone captures Belize like this…
Enjoy the day off – and if no one is answering your emails in Belize – this is why!