Purple Pelican Restaurant Readies to Open And…Wow
The Purple Pelican Restaurant is set to open in the beginning of November in the most gorgeous over-the-water building that I can possibly imagine.  I stopped in yesterday and last week to take pictures.  I'll probably stop in again today. I am pretty close to speechless…it's that beautiful.  But let me back up a bit…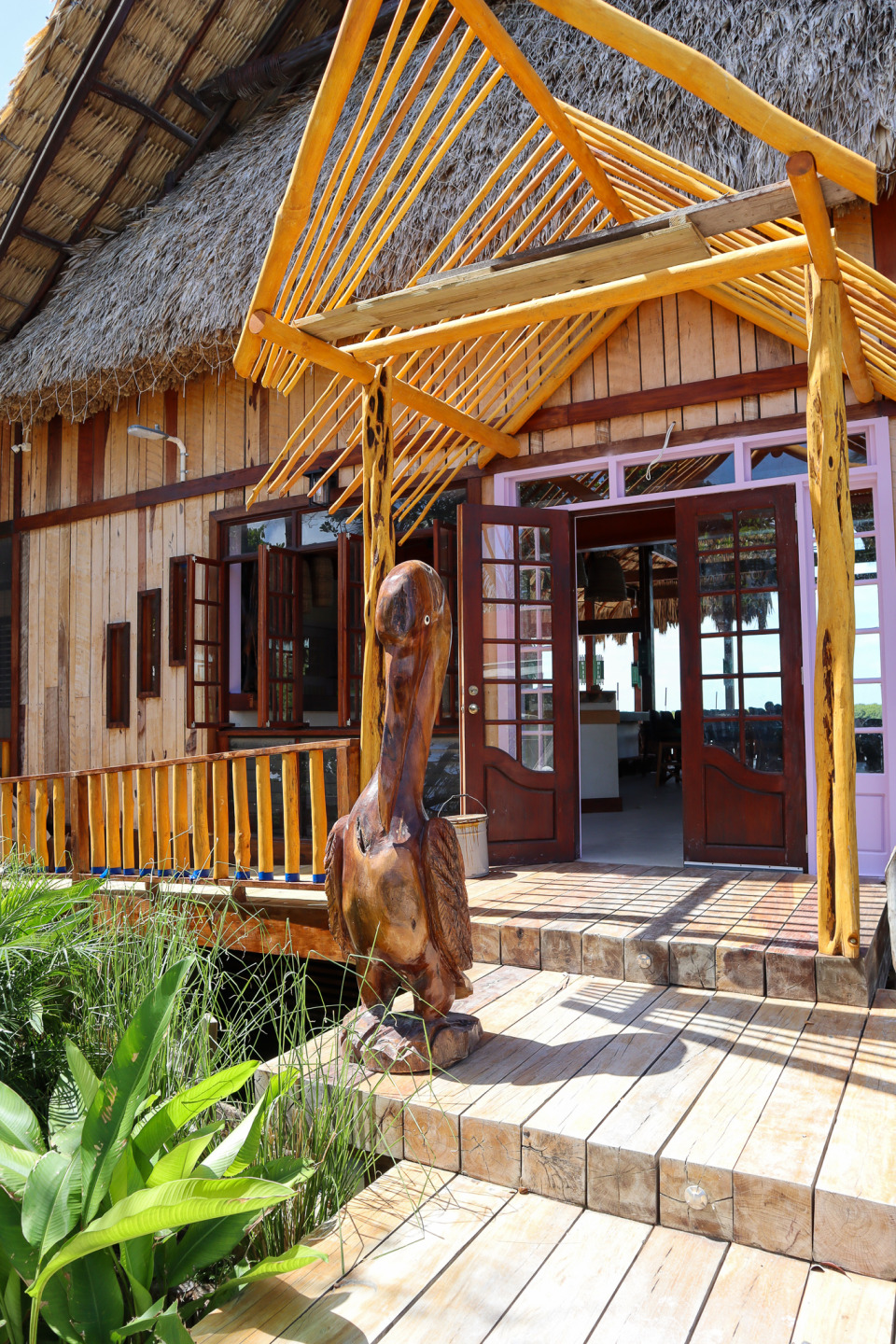 Do you remember the Barrel Bar?  Located just north of town, it was the divey-est of dive bars but in a great way because of the location and the funky vibe…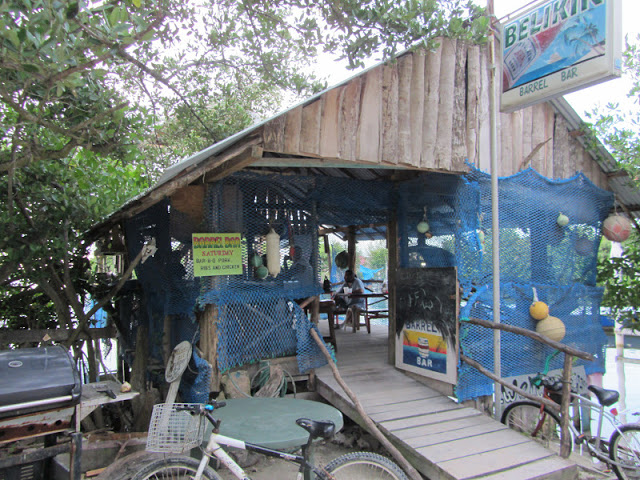 It was just off the main road but felt remote…tucked in the mangroves…with the most incredible view.
A busy area…a busy road a stone's throw away but such an incredible place to watch the sunset.
And then 2019, Ismael, the owner of the very popular Sandy Toe's Beach Bar, started construction on a new spot.  And in Jan 2020, I stopped by to write about the changes…big changes!
(You can see old pictures of the Barrel Bar (including the jukebox) and some of the early construction of the new spot in this Jan 2020 post)
And then…April 2020…they shut down construction because…well…the world shut down…
The project sat and then started again…and now, the incredible building and new business is nearing completion, and…HOLY MOLY.  IT. IS. GORGEOUS!
The Purple Pelican Restaurant.  Seating for 80!  Opening at 4 pm for tapas and cocktails and beautiful dinner service in this new incredible space.  At night…with beautiful lighting and…the sunset…this is going to be so beautiful.  They are planning to open the first week of November, and I thought I would give you a preview.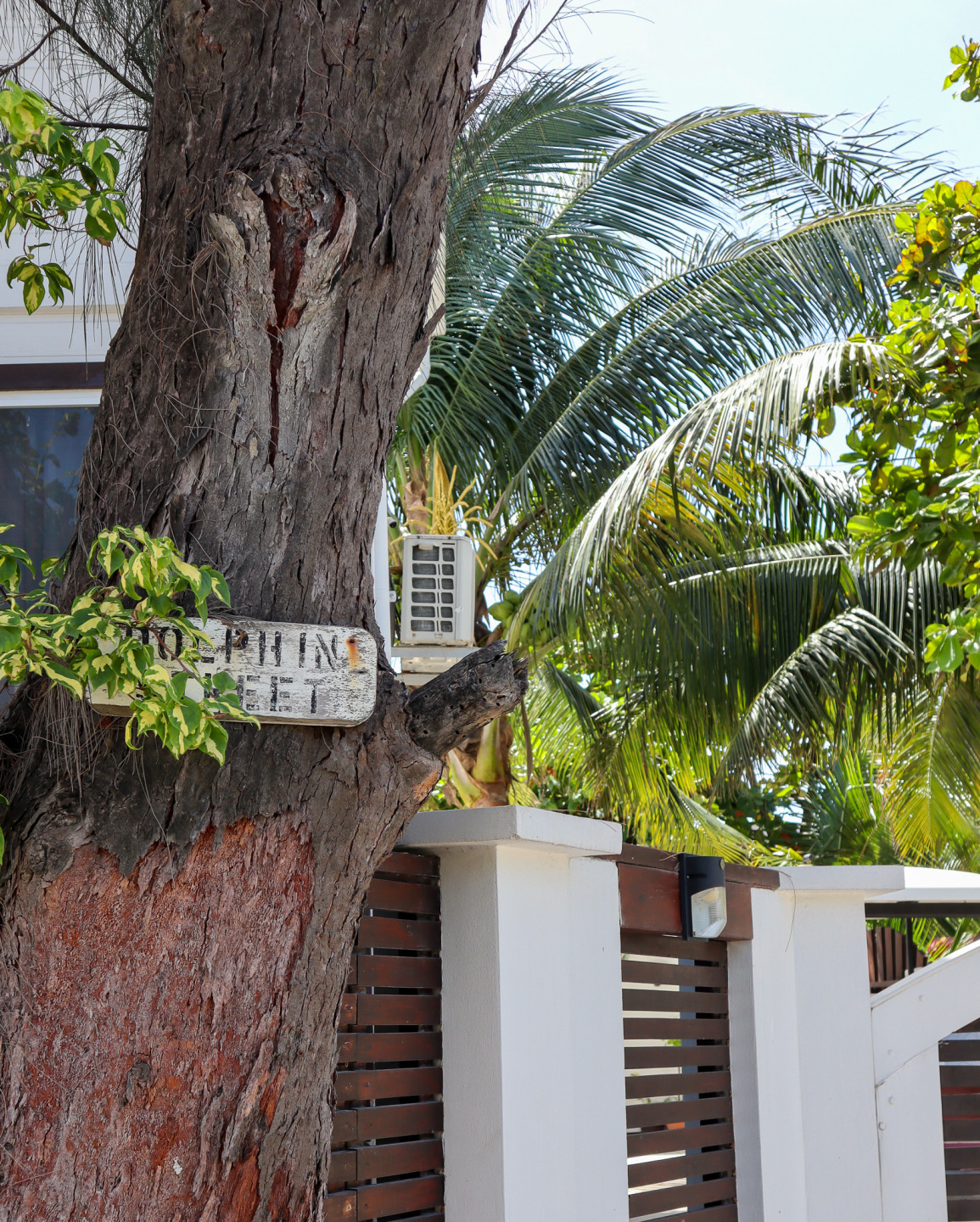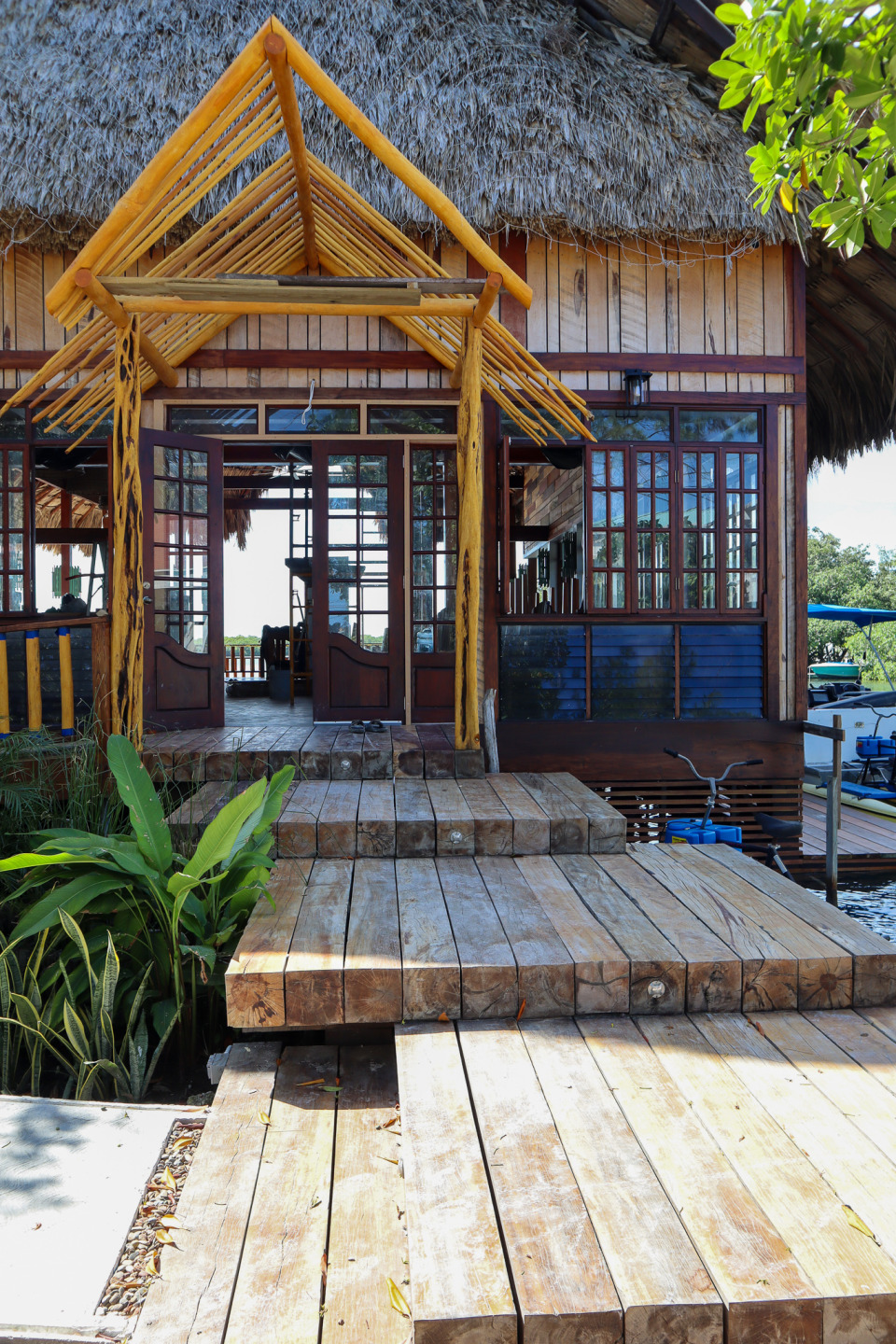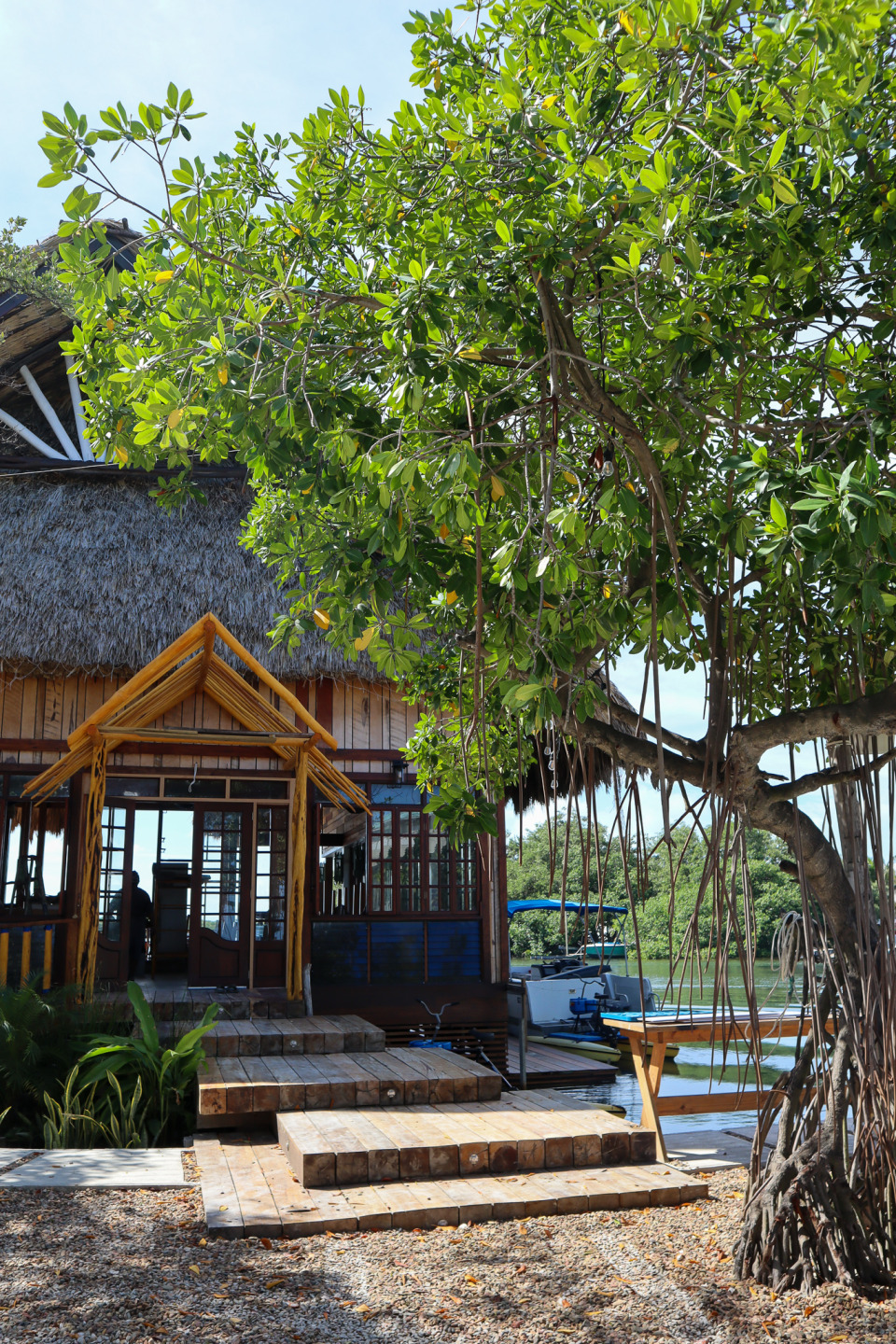 Dive Bar no more!
And inside…
Big Ass Fans (that's the brand!), a nod to the Barrel Bar with some of the seating…a 2-story (or more) ceiling, cool smooth concrete floor.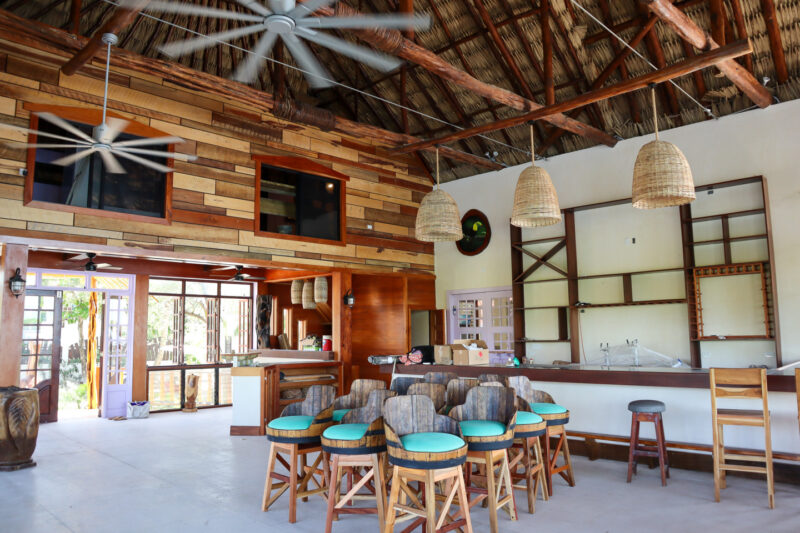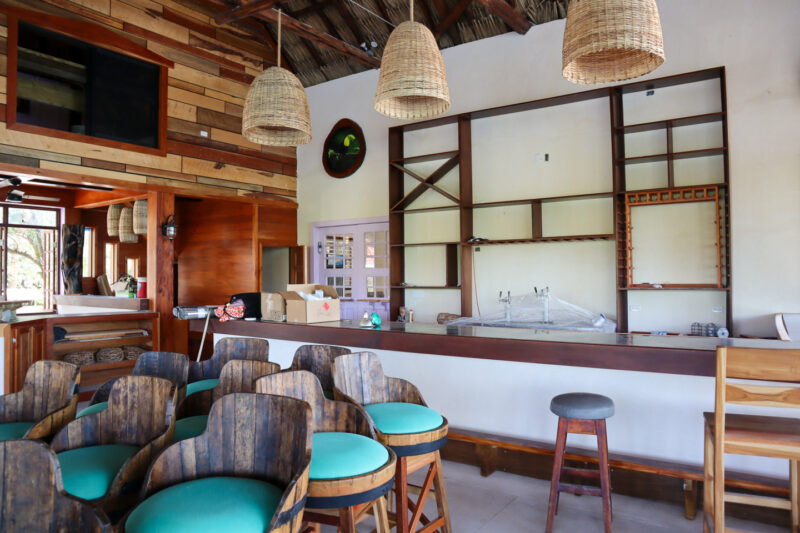 I may be most smitten with the windows.  Well…and the view.
There will be a long banquette under these windows and seating.  Just a few days ago, the NY Times old me banquette seating is veeerry hot these days.  It's going to be so beautiful!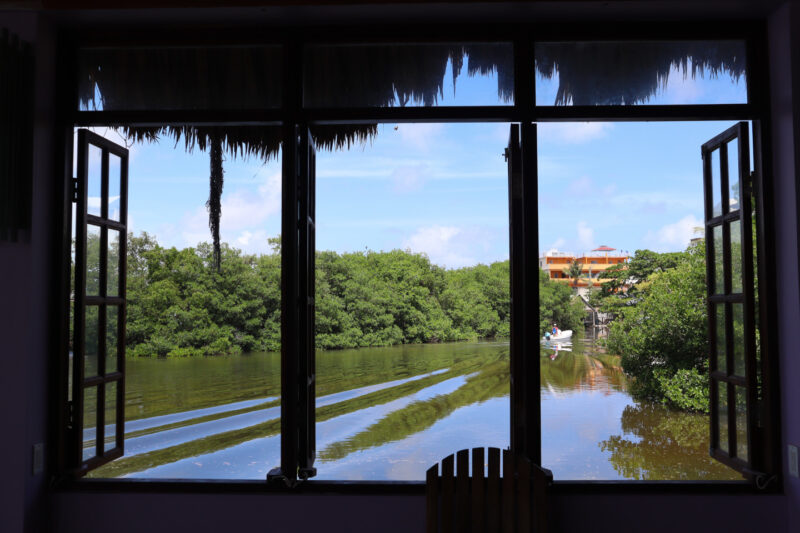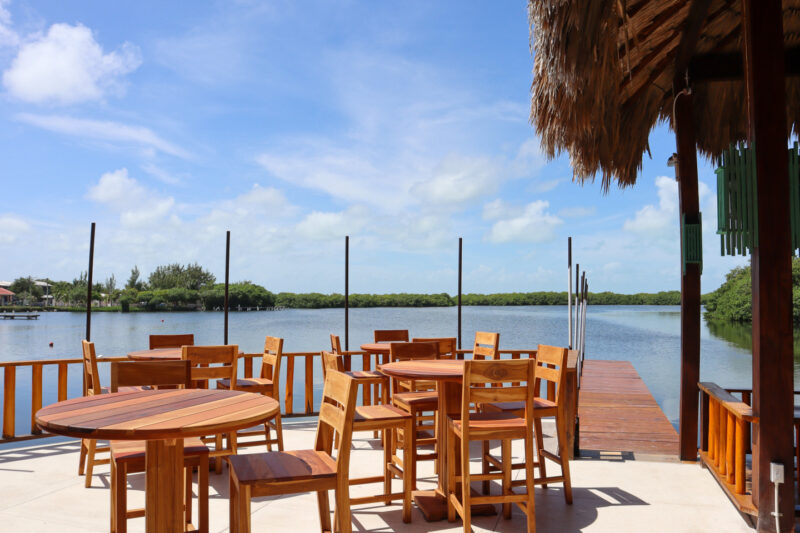 You can even arrive by boat…
The details!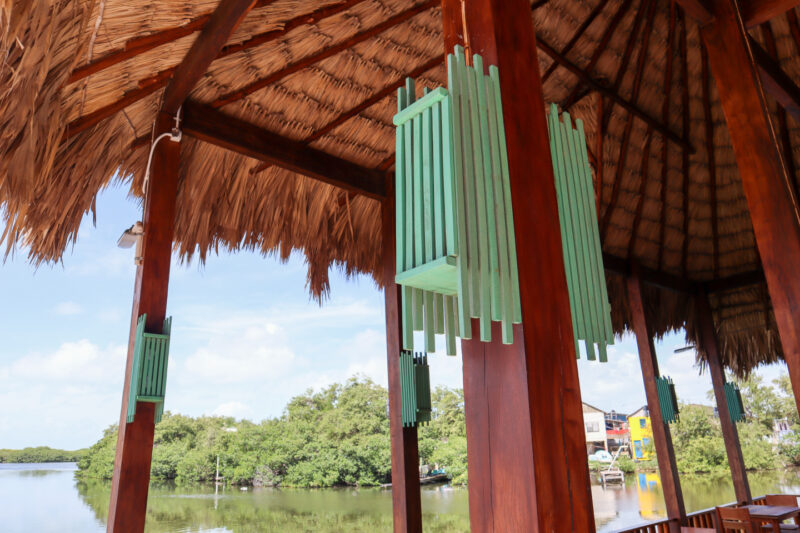 Even the kitchen is gorgeous…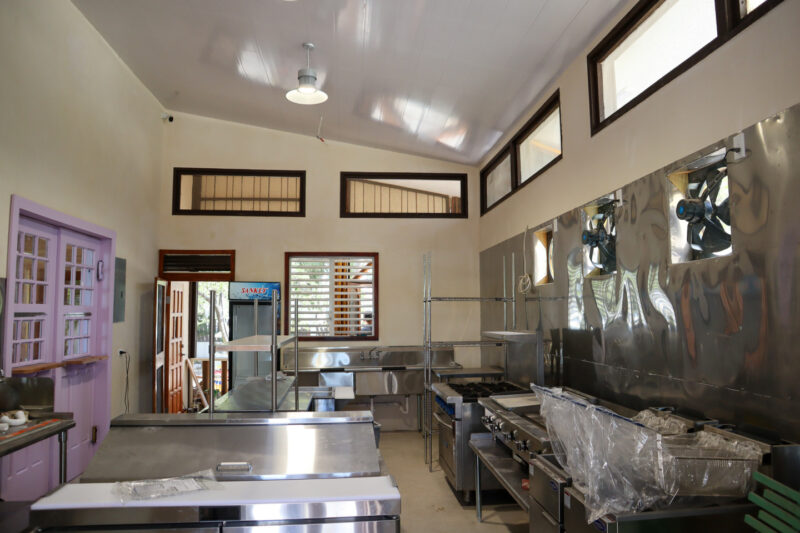 And I love the purple accents.  Lots of food is going to be heading through this window…
My photos don't even do it justice.  It's prettier and bigger…
I know they are going to be working hard these next few weeks but I wanted to give you a preview because every time I drive by…my mouth is hanging open.  I can't wait…this spot is gorgeous.
Get ready for the Purple Pelican Restaurant opening lagoon side in the Boca Del Rio area in November 2022.  I'll see you there.