Two Fantastic Days, Two Nights in Caye Caulker in September: Part One
Jeff and I are just back from a mini-vacation (the first time Jeff's been off the island in a year?) to Caye Caulker.  A 25-minute boat ride from Ambergris Caye – and a whole different vibe.  Sandy roads, walking rather than golf cart driving, a slow down…
The motto of Caye Caulker is Go Slow…all year round.
September and October are generally the slowest times of the month for tourism in the entire country of Belize.  It's often called the "Rainy Season" – though rain most often comes at night.
You can read more about the "Rainy Season: What, When and How To Pack" in this post.
But…it's also a fantastic time to visit.
Our short trip over was gorgeous.  And the weather was great.  Heavy rain one night – but well after I fell asleep.  Rainy season?  Pffft.
Here are just a tiny fraction of the photos I took on Caye Caulker – where we stayed, where we ate, what we saw…
Oh…and if you've never been to either Ambergris Caye or Caye Caulker and are deciding between the two…here's a post that you might find helpful.  Ambergris Caye vs. Caye Caulker:  Which One is Better?
The Split and the bar/restaurant, the Lazy Lizard.
You can see pictures over the years of the area here.  From about 2005 to 2017.
The end of September and there were visitors around but not too many…mostly younger, European and Israeli backpackers…but a mix.
In January, you are not going to find all of these empty chairs…it's actually really nice.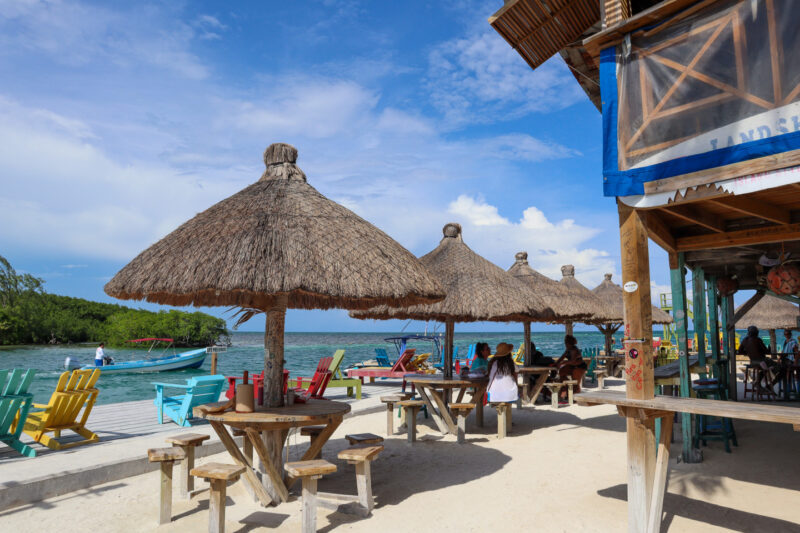 The over-the-water bar next door was actually much more lively…
But again…plenty of seats and tables for all…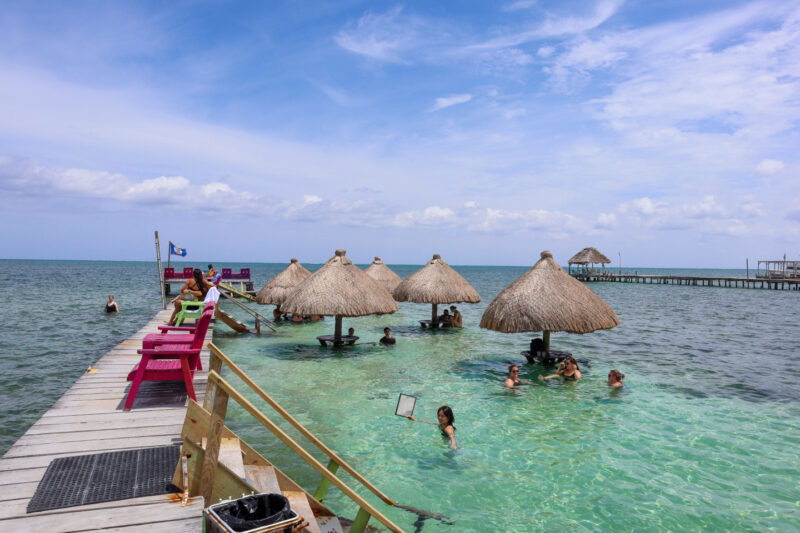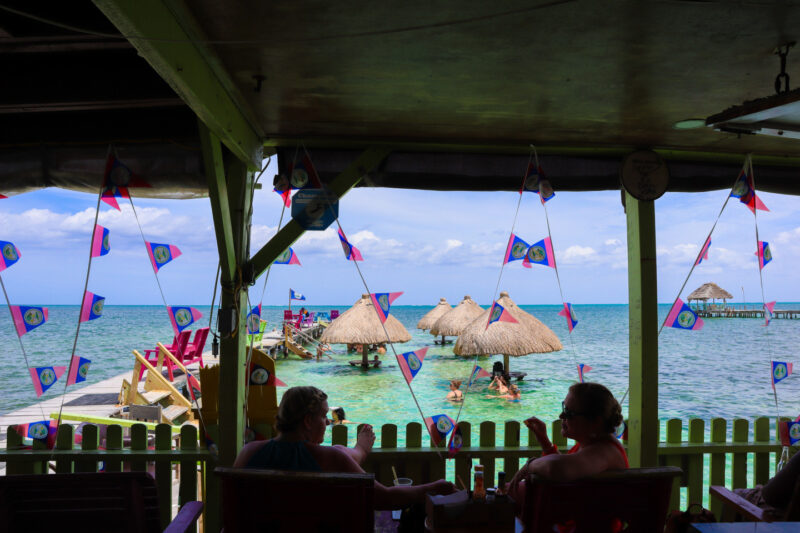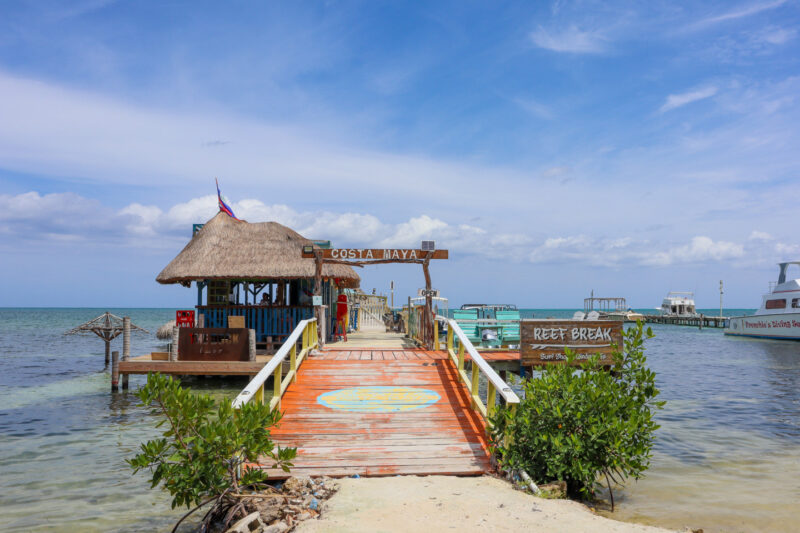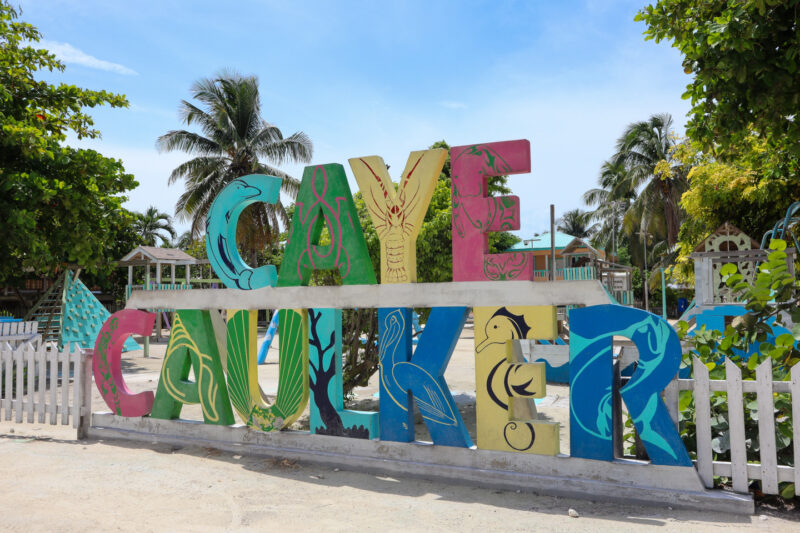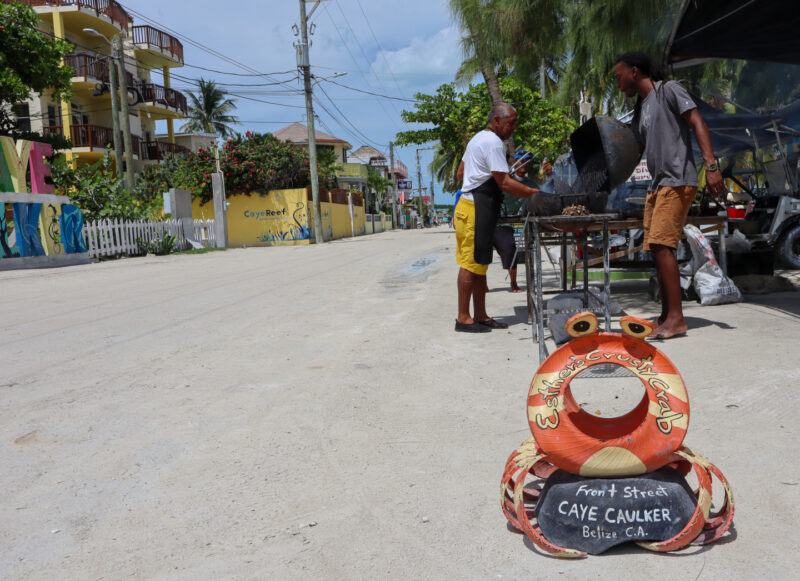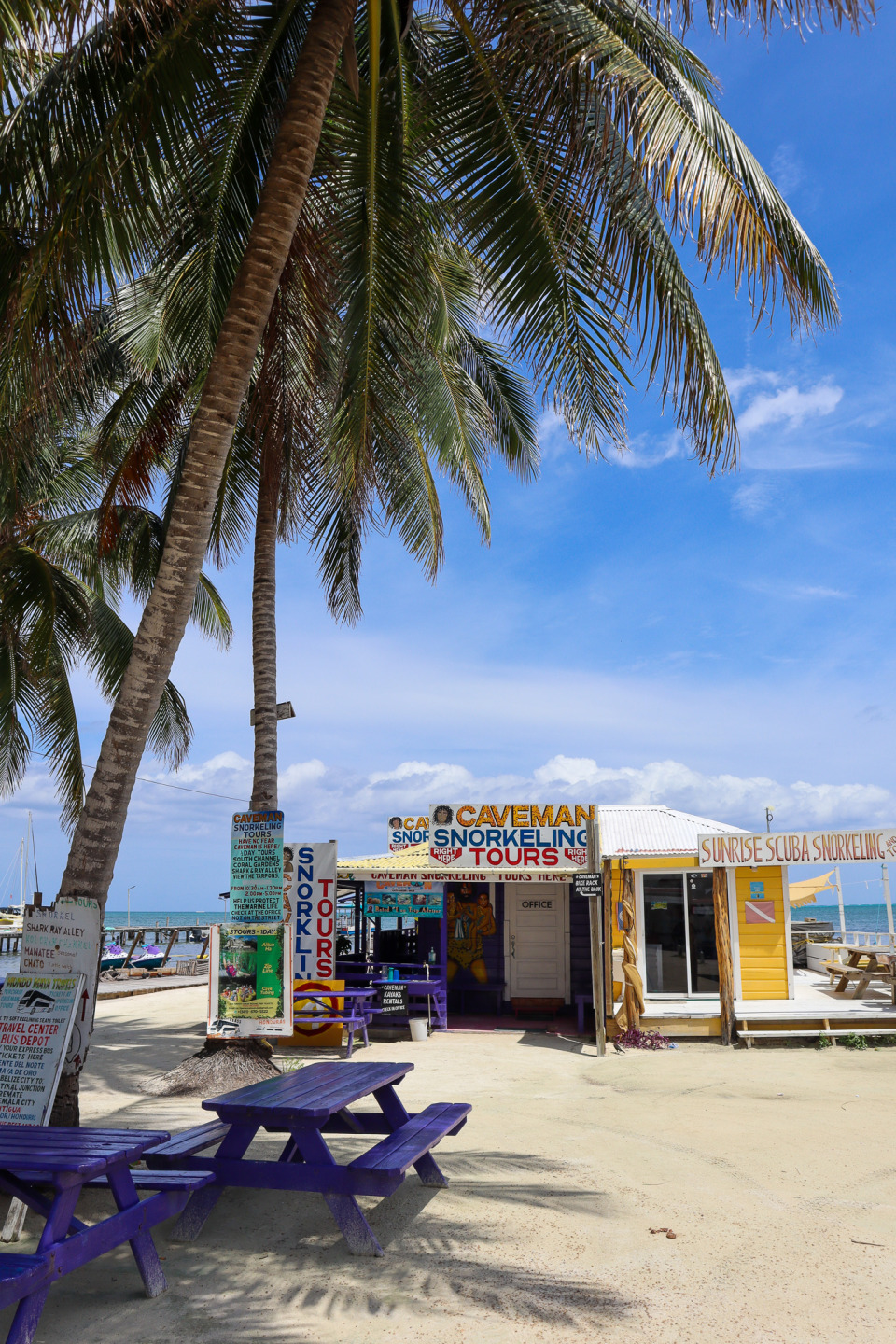 The unofficial Caye Caulker animal shelter.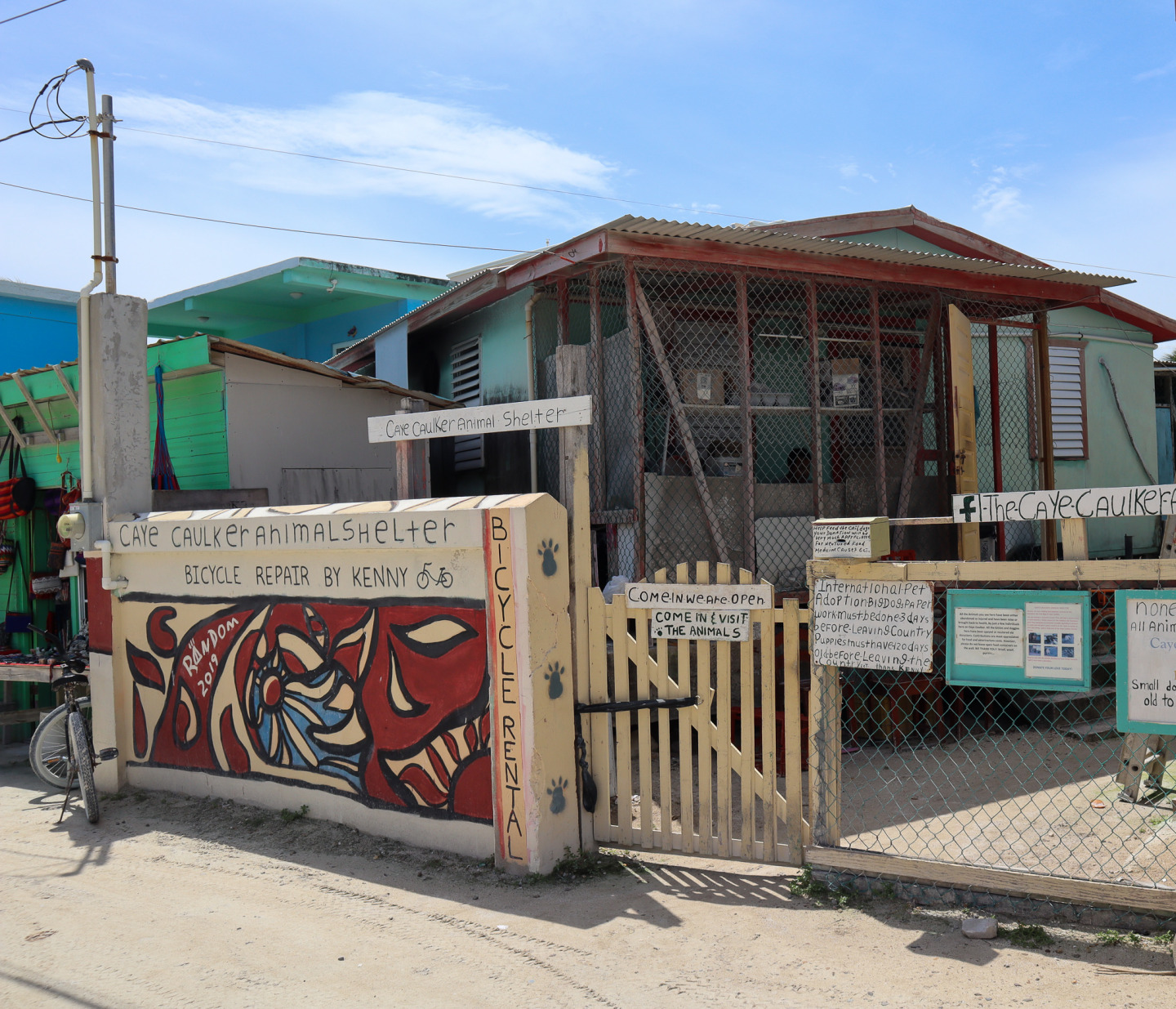 In the evening, some of the residents lounge on the street behind it…
Caye Caulker is a narrow island – and just a street over – the football field.  And grass!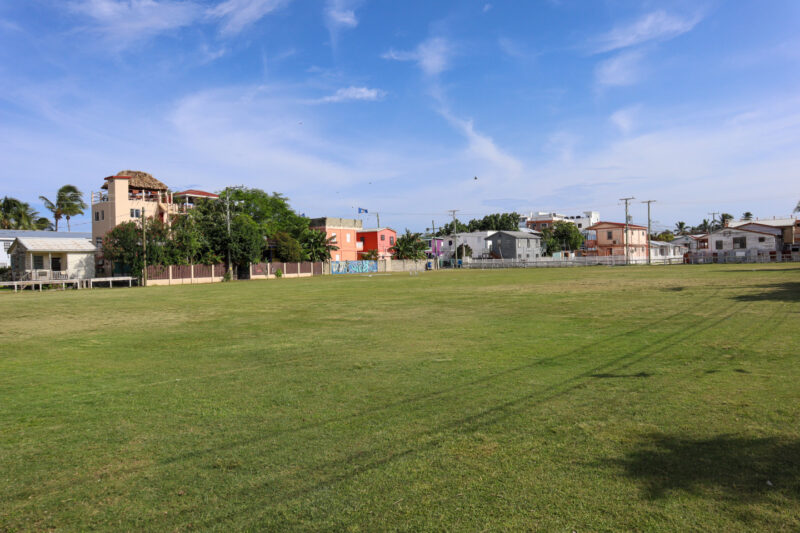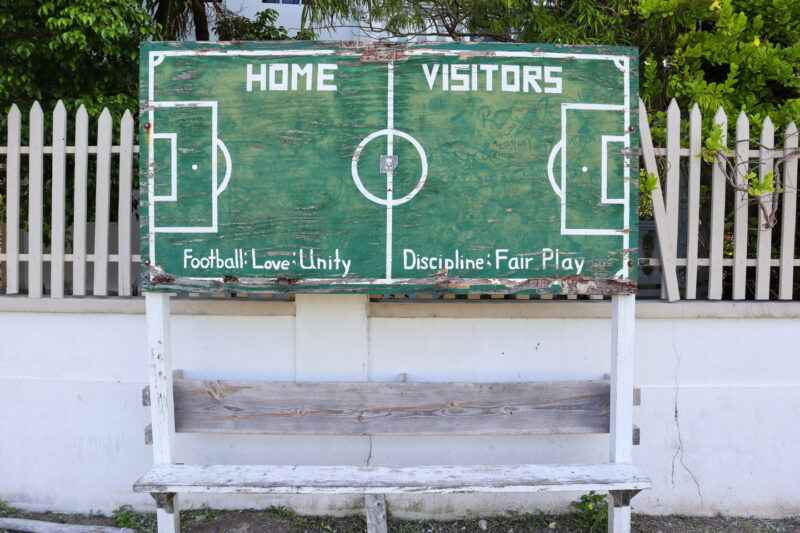 I love love love these houses at the corner of the field.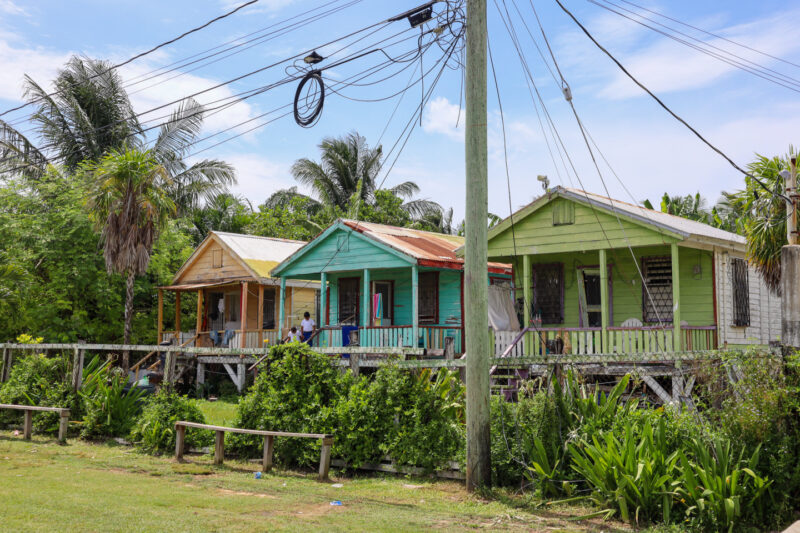 And then the back side of the slim island.  I'm going to leave it there for today!  And share the rest of my photos tomorrow…
I love this tiny island and I LOVE this sign and sentiments.