How to Get from the International Airport – Belize City to San Pedro, Belize: 3 Ways
Belize City to San Pedro: 3 Ways to Get from the Airport to Ambergris Caye…and Back Again
You made it to Belize!  Your international flight lands at Philip Goldson International Airport, aka BZE, just outside the country's largest population center – Belize City. But you're staying in San Pedro or, more broadly, on the island or caye ("key") called Ambergris Caye.
Why Ambergris Caye And Belize are SO Special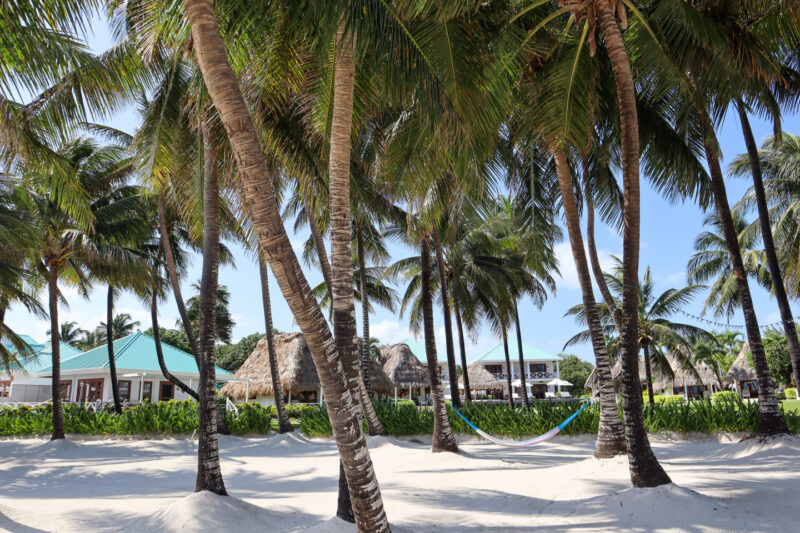 Ambergris Caye – with its one and only town of San Pedro – is about 25 miles away from the airport, as the crow flies. It's also…well…an island, so you'll need to get a plane or a boat. You can't drive to San Pedro, and you most certainly can't take an Uber. We don't have ride-sharing services in the country Belize.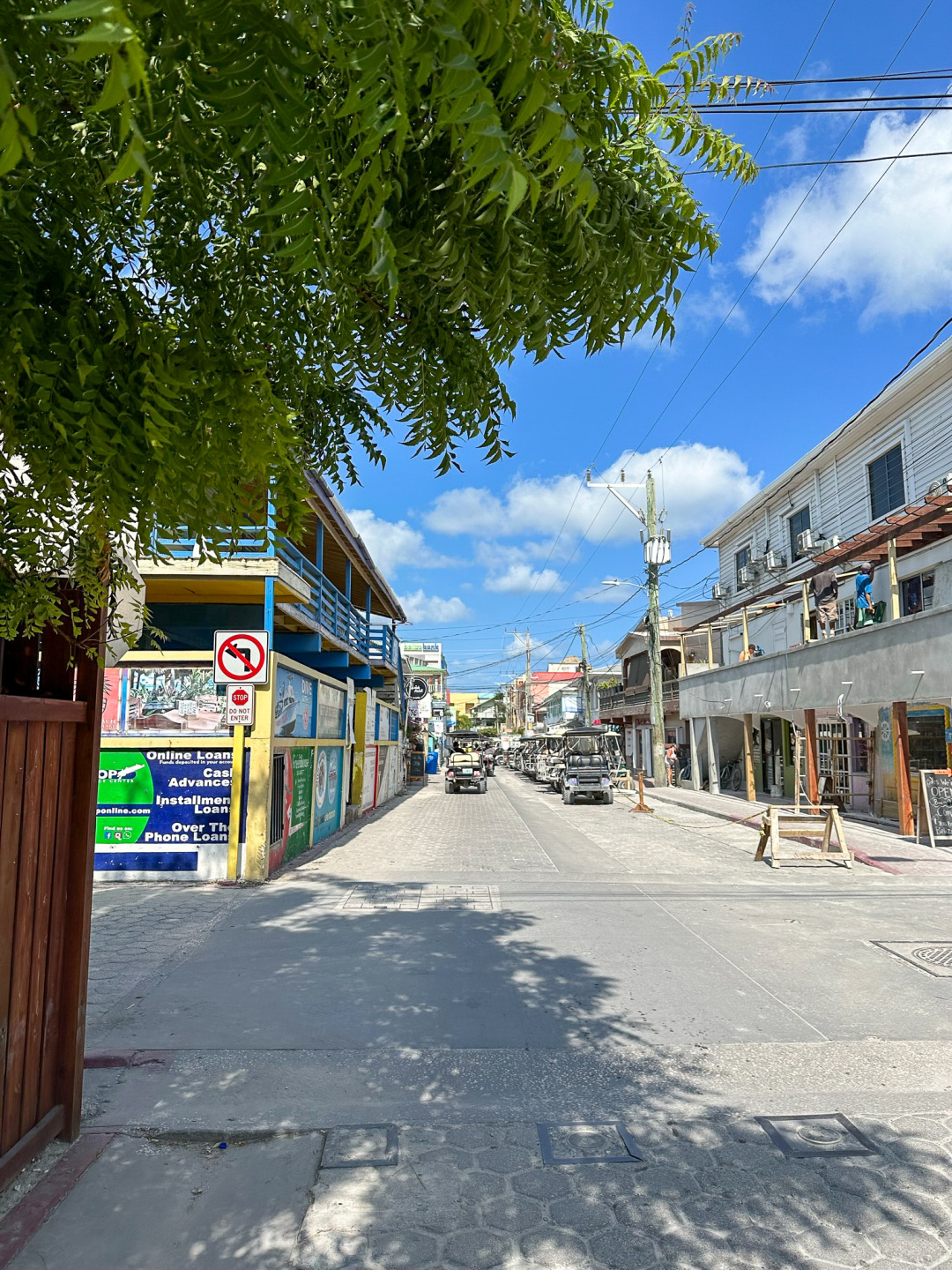 You DO have a few different options for how to get there.
What is the best way to get from Belize City to San Pedro? There is no best way…it depends on you and what you are looking for. Here are the three options – and their pros and cons – for you to weigh.
We are starting with the most expensive transportation – that also happens to be my favorite – and moving to the least expensive.
11 Must-Dos on Your First Trip to Ambergris Caye
By Plane (Belize's Domestic Flights)
I LOVE flying from the international airport to Ambergris Caye. I almost consider it a tour (rather than just a way to get to the hotel), and I hope I never stop gawking at the beautiful views out the plane's small windows. It's the best way to really get a sense of the terrain of the mainland, the cayes – the few populated ones like St. George's Caye, Caye Caulker, and Caye Chapel (planned to be a Four Seasons Resort – whoa) and the many undeveloped ones – and our incredible barrier reef. PLUS, the flight is easy and quick!
Belize's two airlines, Maya Island Air and Tropic Air, fly directly from the International Airport (BZE) to San Pedro "airport" in downtown San Pedro town. It's called the San Pedro airstrip rather than an official airport (it's just one runway), and it's the only one on the island.
The planes are generally Cessnas (sometimes called "Puddle Jumpers") – and seat about a dozen folks. Maybe a few more, maybe a few less.
The total flight time is about 20 minutes, but it goes by in a flash as you stare out the window. And you land at the runway in downtown San Pedro where you can easily find a taxi or your hotel/lodging will meet you there.
Booking a ticket: I find it easiest to book the ticket online before I fly to Belize. You also can book it or pay by cash when you get to the Belize City Airport, but you are paying the same price (there is no discount or negotiating once there) and pre-booking just gets you to your final destination a few minutes faster. You can find Maya Island Air here and Tropic Air here.
Also:  Charter a Flight to the Blue Hole of Belize
My tips:
If the airline employee asks you if you want to sit next to the pilot or "fly co-pilot", the answer is YES PLEASE! Often a female or a "smaller" person is asked if they want to fly next to the pilot (it's a weight distribution thing, not a judgment on how you look!) You will not have any co-piloting duties though all the controls are in front of you! – just relax and enjoy the incredible view.)
When flying out from the international airport, you'll follow the path of a large, winding green river named the Belize River. (Easy to remember, right?) As the river empties into the sea, look for manatees! They congregate at the river's mouth feeding – and you can almost always spot a few from the sky.
Pros: Quick, easy, beautiful scenery, Tropic Air flights and Maya Air flights leave every hour (or more frequently if the airport is extra busy)
Cons: Can be pricy (current round-trip ticket is about $175US), can add up for a larger group!
By Water Taxi
There are two options here and both are passenger boats only, not car ferries. Let's start with the most direct ferry service…
Direct Water Taxi from Belize City International Airport to Ambergris Caye
Nautilus Water Taxi Service will take you from a marina on the river next to the international airport directly to your chosen location (your hotel or rental's dock) in San Pedro. Book this boat via their website, and the Nautilus staff will meet you at the International Airport.
Nautilus will provide the short (5-minute) shuttle ride from the International Airport to their marina. They will provide complimentary drinks and an optional grocery stop in Ladyville (where prices are generally less than in San Pedro) and bring you directly to the dock of your hotel and/or rental home. Dock-to-dock service.
The water taxi ride takes about an hour if you are heading to San Pedro town and 10-20 minutes longer if you are heading to North Ambergris Caye. The website currently lists a one-way ticket for $100US and round-trip ticket is $150US – to San Pedro town. If you are going farther north on the island, please contact them for a quote.
Pros: Direct to your dock – no taxis or transferts to your hotel. This is especially convenient if you are staying south or north of town (where the airstrip is located). This service leaves on your schedule (no waiting around) and is convenient if traveling with pets, extra large luggage
Cons: More expensive than other water taxi options (but slightly less than flying)
Belize City Water Taxi Services
This is the least expensive of all the options but also the most time consuming. It is also not going to be possible if your international flight lands later in the day. You are going to want to give yourself time to get thru immigration and customs, time to pick up your bag – and then time to get to the Belize City water taxi terminals. The last boats leave for San Pedro and Caye Caulker at 5:30pm. Sharp. Miss that boat and you will be scrambling to find lodging in Belize City overnight. It's not the best way to start a vacation!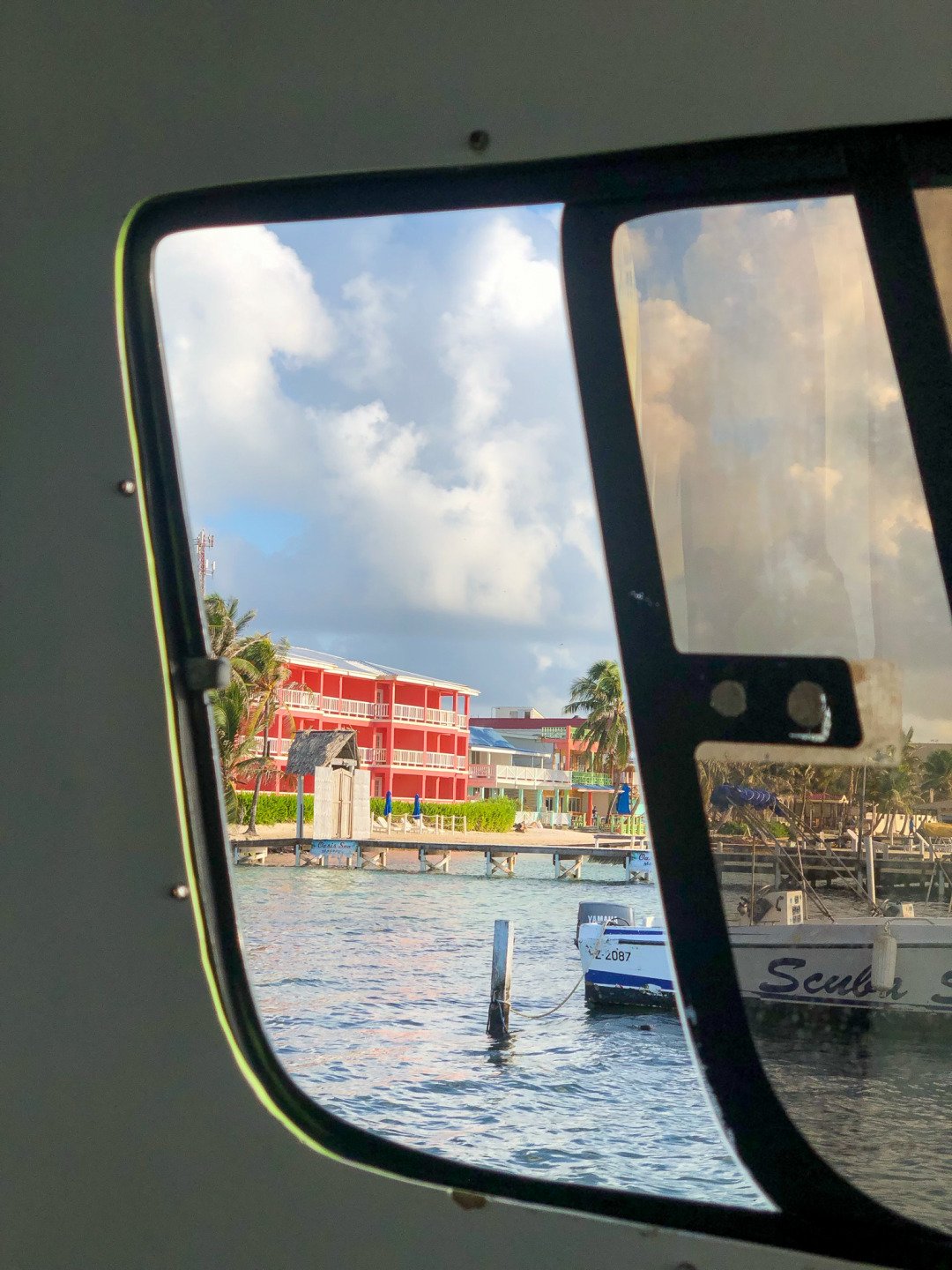 Also note that because we are relatively near the equator, there is not the huge swing in sunset time between summer and winter like there is in the US and Canada (our northern neighbors) The sun sets at about 5:15pm in December (the earliest) and as late as 6:30pm in June (the latest) – so it gets dark early! Just something to be aware of.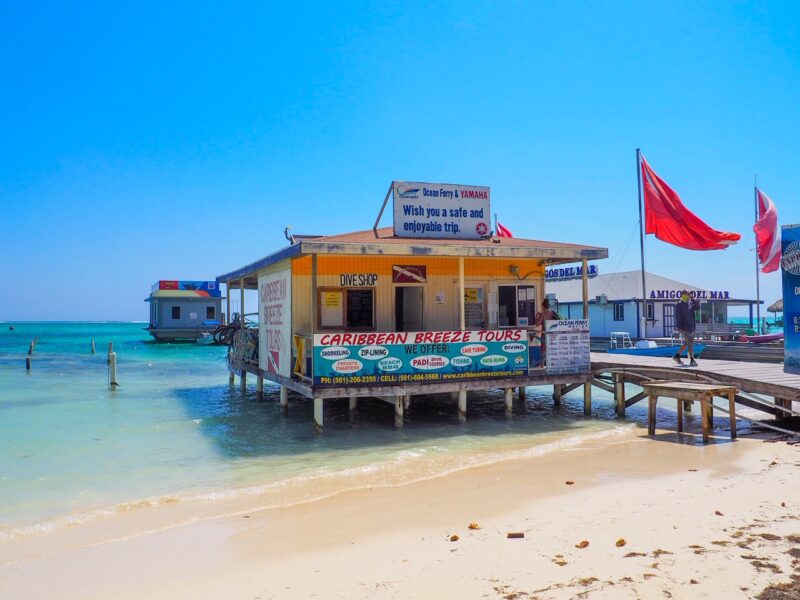 There are two water taxi services that run regularly from Belize City to San Pedro (with a stop in Caye Caulker along the way). They are: San Pedro Belize Express and Caribbean Sprinter.
Note: I always take San Pedro Belize Express – they have more boats and a more robust schedule. Both boats drop you off at their water taxi terminals in the center of San Pedro town
Both have terminals on the water in Belize City – about 12 miles from the BZE or Phillip Goldson International Airport.
To reach these terminals, you will need to catch a taxi outside the international airport once you have gone thru customs and picked up your bags. The set taxi fare is $25US, and often, a $5US fee is added per additional passenger. Depending on traffic, you can be at the water taxi terminal in as little as 15 minutes; the trip can take as long as 45 minutes.
Buying your ticket: You will be asked to check your larger bags with the staff when you enter the water taxi terminal – you will need to check large backpacks and suitcases. You then buy a ticket at the front desk. You can pre-purchase tickets on the water taxis' websites but honestly? I'm not sure there is any reason to. In fact, I often see these transactions taking longer as the staff tries to find your reservation and handle your payment. I recommend buying your ticket when you reach the counter – they take cash and credit cards.
The harbor in Belize City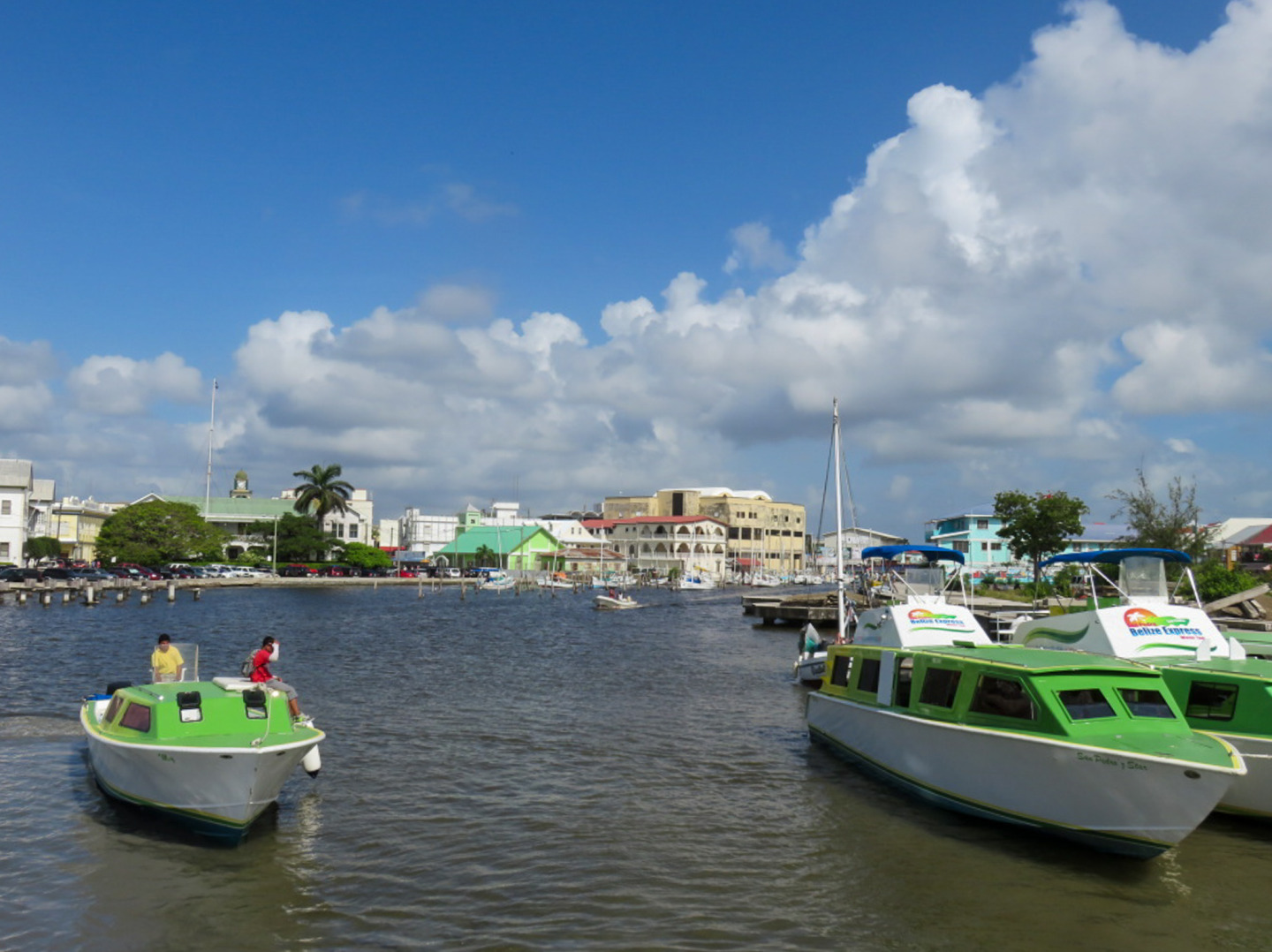 The only reason I can see doing it is if you have a large group – and you want to make sure you can all board the boat. If you are single or just a few people, you will have no problem buying your tickets are the terminal.
Tips for Handling Money in Belize – US vs BZD, ATMs and Credit Cards
My Water Taxi tips: These boats are generally covered boats but open-air. The entire trip is also within the reef – and should be relatively smooth no matter where you sit. (The barrier reef protects from the big waves)
About 30 minutes before the boat is scheduled to leave, you can get on line: If you are concerned about your seating or have a group that you want to sit with, get in line early to secure a seat in middle of the boat (by the doors is my favorite) or, if you really like all of the breeze, on the top level.  There is limited seating on top.
The back of the boat (I think boat people call it the "stern") provides the smoothest ride, but ideally, you can stay away from the motors if the smell of gas bothers you. The front of the boat can be a bit bumpier.
All boats go from Belize City to Caye Caulker and then on to San Pedro. The ride from Belize City to Caye Caulker is about 1 hour. And the total ride from Belize City to San Pedro, 1.5 hours.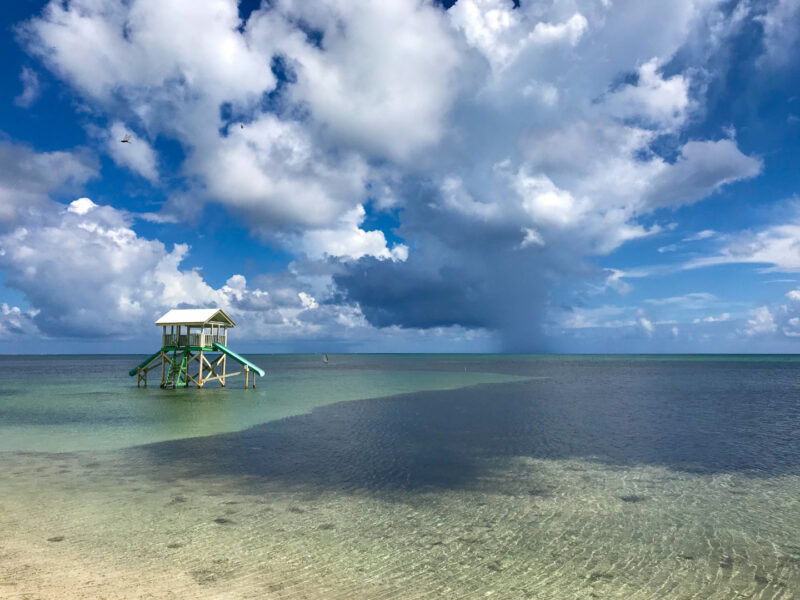 Pros: Least expensive of all the options
Cons: The boats can get crowded and this is the most time consuming option that requires the most steps/coordination on your part
Additional tips: The best prices for imported liquor in Belize can be found at the International Airport in their duty-free section. After you go thru immigration, and as you are waiting to pick up your checked luggage, you will see a line of shops along the wall that offer duty-free items. Mostly liquor and cigarettes. If you want to buy a bottle or two, this is a good time to do it. Local rums are very reasonably priced at shops around the country, but you'll find that if you want a bottle of vodka or gin (do people still drink gin?!) or even a bottle of wine, prices in Belize can be 2-4x the price you would see in the US. These arrivals duty-free shops have the lowest prices around.
More information about buying Duty Free Liquor on Entry To Belize
I hope that helps.  Consider your schedule and your budget and…if, when you get off that international flight (or flights) if you want to get to your destination in an hour or if you want to spend the entire afternoon traveling.  There are lots of things to do on Ambergris Caye!