San Pedro's 2023 Carnaval Begins: Let the Kids Paint!
Carnaval in San Pedro Belize is here!  Yesterday, Sunday, was the first day…and it was for the kids.  Paint and powder everywhere!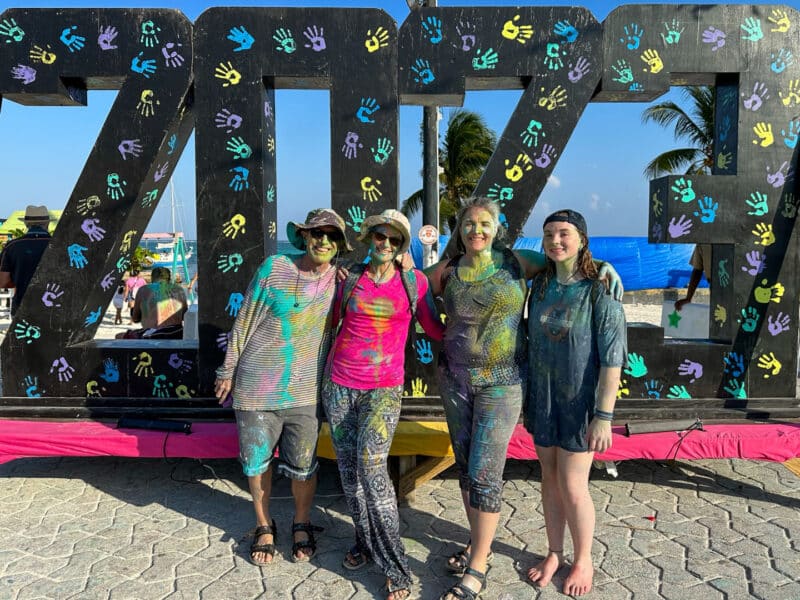 Today, Monday is Day #2. For teens…
And then Day #3 is for everyone.  The perfect day to put your older clothes on…buy a few bottles of watered-down paint…
And get in there.  The painting starts in the very late afternoon/early evening.  And even if you don't want to get painted, both nights are fun times to head into town for dinner and/or drinks.  Maybe Elvi's Kitchen or Caramba's on Middle Street.  You can watch the painted people go by…and maybe catch some of the dancing groups that parade in the streets.
Here are some pics I took yesterday.  Have fun.  Be safe and HAPPY CARNAVAL!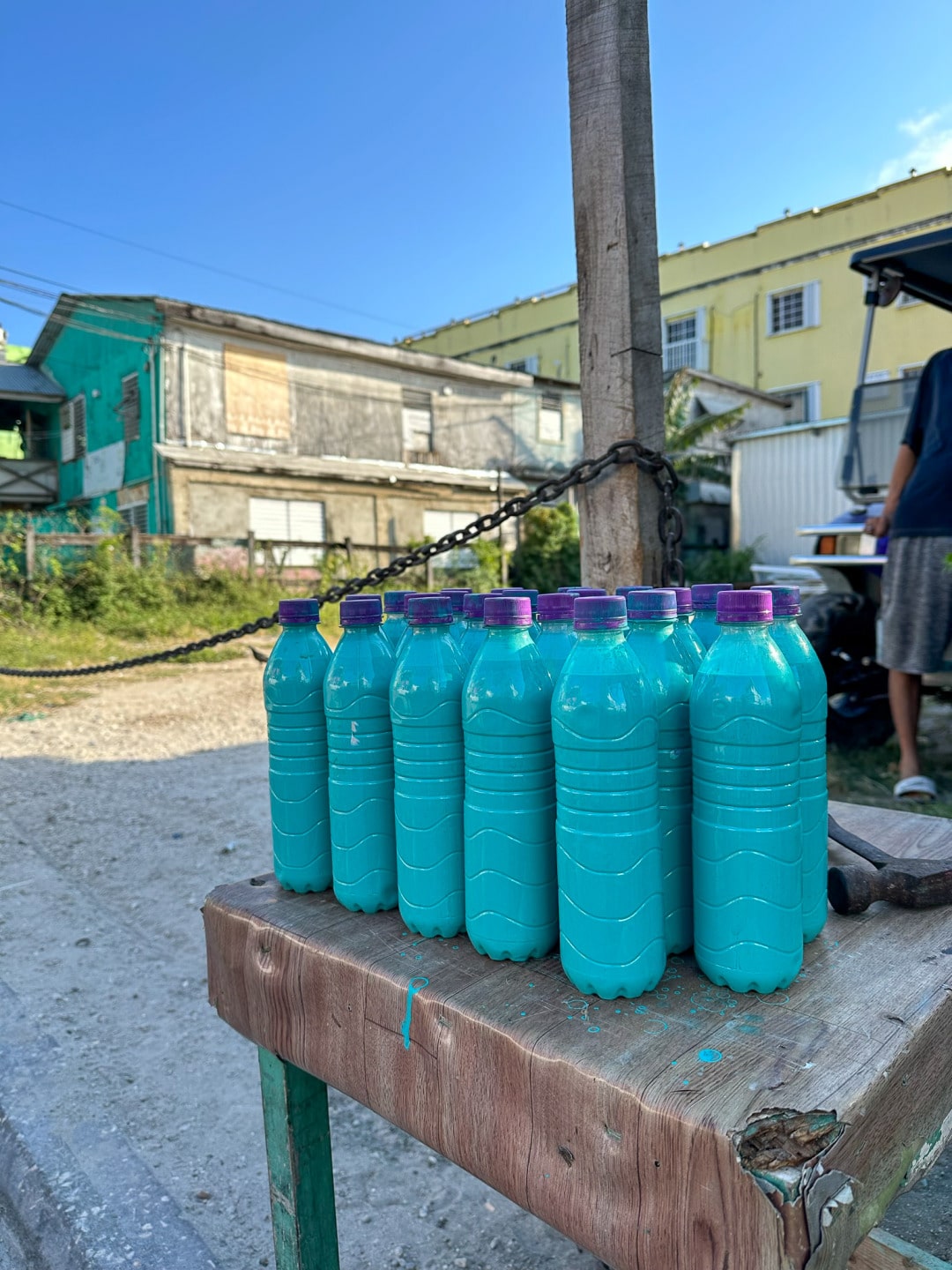 Babies first Carnaval – and Dads are not immune from sneak attacks.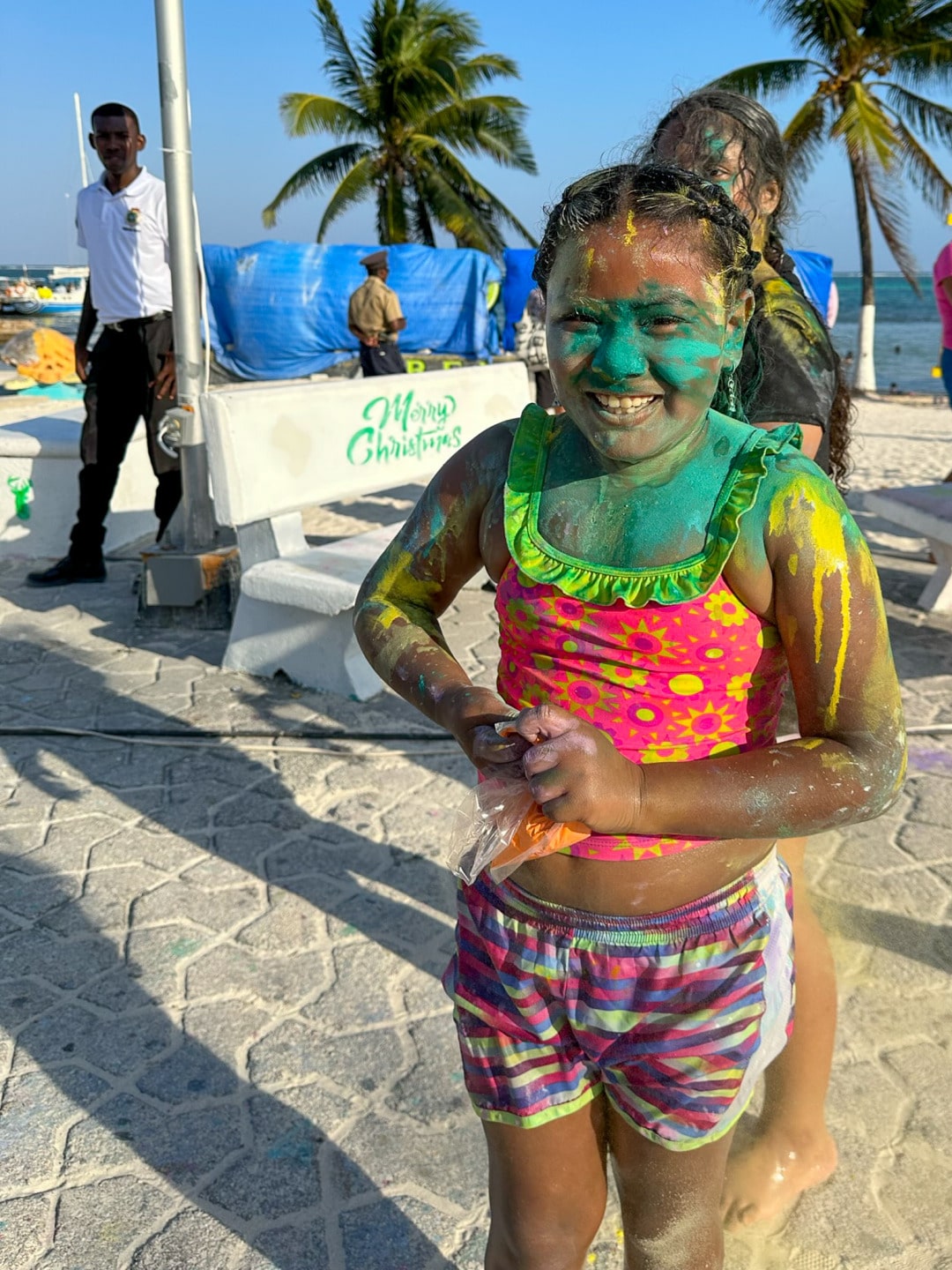 I got splashed a few times – kids can't help it! And I retreated.  This family was about to get back in…
I bet it was a fun night.