What to Expect from Easter Week on Ambergris Caye
Easter Week, one of the busiest times of the year on Ambergris Caye, is fast approaching.  But it may not be exactly what you are used to…
Easter, for me, was a one- or two-day holiday that was a BIG deal when I was a kid.  It usually marked the beginning of a week-long holiday from school.  And even more exciting, the Easter Bunny hid all of our dyed hard-boiled eggs and our Easter baskets, we attended Sunday morning church with my grandparents and had a big Easter dinner – always leg of lamb.  But as I grew older, these things fell by the wayside a bit.  Cute decorations but not much more.
In Belize and much of Central America, Easter is a big deal.  It's called "Easter WEEK" or Semana Santa (holy week) for a reason.  The holiday is a mash-up between religious observance and reflection (Easter is the most important holiday in the Christian calendar) and…well…a party – everyone heads to the beach – Spring Break type of feel.
In the US, you might say that you are getting in shape for swim suit season – your "summer body".  In Belize, you might hear someone say they are going to the gym to get their "Easter body".
Here are some things you can expect from Easter WEEK on Ambergris Caye.  If it is not on your calendar already, here are the dates:
Easter Week for 2023:   Palm Sunday, April 2nd to Easter Sunday, April 9th (and Monday, April 10th)
I am going to focus more on what to expect locally rather than what each holiday means in the Christian world.  For that you can find a myriad of reading – this is a good link for a summary table of the days or more reading if you are interested.
You can also find the Easter Week schedule for the San Pedro Roman Catholic Church here.
A few years ago, the San Pedro House of Culture (now closed) decorated in front of the church with a beautiful sawdust mural/carpet – all laid by hand.
Mid-Easter Week:  Closings and Travel
Offices start closing, people start traveling for vacation.  Belizeans traveling out to Caye Caulker, Ambergris Caye, or to Placencia.  Beach spots.  Expect the water taxis to fill up quicker – and be jam-packed by Thursday or Friday.  Lines can be long so get there early!  (In 2014, the dock in Caye Caulker collapsed beneath the weight of the Easter queue)
Government offices like the San Pedro Town Council and the banks will often close for a half day on Thursday.   Closed mid-day on Thursday to re-open the Tuesday after Easter.
Those working are generally paid extra in Belize:   Hourly employees are compensated extra for working on these holidays.   According to Belize Labour Laws, you get 1.5x pay to work on Easter Saturday and 2x pay on Good Friday and Easter Monday.  
Good Friday – You might turn into a Mermaid
Good Friday is the most solemn day – marking the crucifixion of Jesus.  It is generally a quiet day in San Pedro town with businesses that are not tourism-oriented often closed.  It is said that the devil can make bad things happen on this day – so people, traditionally, "do nothing".
According to the Liquor Laws of Belize – the Intoxicating Liquor License Act – businesses with liquor licenses shall we closed on Christmas Day and Good Friday.  This is true in many parts of Belize – you'll find that the bars at the international airport are closed – but not in San Pedro.
It is also said that IF you are in the water swimming or bathing (river or sea), you will turn into a mermaid/merman.  And when I first arrived on the island, 16 years ago, many tour companies did not go out on this day.
But things change….and now you can much more easily find snorkel and fishing tours though some companies still prefer to give their staff the day off to spend with their families.
San Pedro, as a tourism center, tends to make its own rules when it comes to Good Friday.  Countrywide, alcohol sales are banned but last year, in San Pedro, there was no alcohol for sale in supermarkets and stores (you'll often see the display covered with a sheet or blocked by a rope) but alcohol was for sale with your meal at restaurants and hotels.
You'll also find some of the larger grocery stores are open if you have any items you need.
As sunset nears, there is a solemn procession through the streets and a church service.
Benque, the town on the western border with Guatemala, observes Good Friday in the most stunning way.  With blocks and blocks of colored sawdust carpets and a very life life Passion Play.  (Check out my visit in 2014 – it's beautiful)
What a labor of love and devotion.
In San Pedro, at midnight, alcohol sales loosen – and the nightclubs open and…the "Spring Break" atmosphere erupts.
Friday at Midnight the Parties Begin
You'll find the streets of San Pedro full of golf carts (and the golf cart companies are "sold out") – and Secret Beach will be busy all weekend with Belizeans (usually the younger folks) crowding onto the island to celebrate the long holiday weekend.
Helpful article:  Should I Rent a Golf Cart on Ambergris Caye?
There is an annual regatta in the beautiful TINY coastal village of Sarteneja (I need to get to this one Easter!).  The first regatta was in 1952.
You can watch an advertisement for the 2023 2-day event.
A great 4-minute video from a previous regatta weekend in Sarteneja…from a re-enactment of Christ carrying the cross to the greasy pig contest to beer chugging to greasy pole (a Belize FAVORITE)  Something for everyone!
To one of the oldest and biggest sporting events in Belize (it has a really cool history if you click the link!). The Holy Saturday Cross Country Bike Race – over 140 miles from Belize City before dawn out to San Ignacio and then back to Belize City to end at the Marion Jones Stadium.
Traveling is already a bit of a mess Easter weekend but if you are on the Western Highway on Saturday, this could be your view as you sit in traffic.
And in San Pedro, you'll find some crowded strips of beach (generally in the downtown area but now more focused at Secret Beach) and very loud music.  If that is your thing?  THIS is your weekend!
And it's just Belizeans – visitors arrive from neighboring countries.  Each year, a slew of fancy boats come up from Guatemala to celebrate Semana Santa – The Holy Week – at the beach.
The parties generally slow down into Sunday afternoon and evening and then Easter Monday is a public holiday as well.  One for resting and rejuvenating and getting ready to get back to work!
If you are on the mainland, there is a Horse Derby in Burrell Boom on Easter Monday.
If the British empire did anything good – it was introduced Boxing Day and Easter Monday.  It is so civilized to have a public holiday, one day off before heading back to "the real world".
Some Additional Things to Know
I mentioned it before but it bears repeating.  EVERY golf cart in town will be rented out and you can expect some serious traffic along with some serious police checkpoints over the Easter weekend.  If you do not enjoy crowds or loud music or just people-watching, I'd steer clear of town and Secret Beach AND the water taxis.
Eggs in Belize are brown.  White eggs = contraband foreign eggs and you just don't see them.  So…get ready to put a bit of extra food coloring in those dye cups.  The finished project looks a bit more rustic.  One year I even dyed some quail eggs.
The island – the entire country – is celebrating and the island always runs out of something.  Because the barges and the trucks are also celebrating a holiday schedule and Belikin beer is usually closed for 4 days.  Many spots run out of beer – one year, you couldn't find an egg on the island.  A few years, limes were incredibly scarce.  STOCK UP EARLY IN THE WEEK!  It can be slim pickings by the weekend.
The weather is almost always HOT and sunny and the winds can be blowing.  We've seen it come and go over the last few weeks – "The Easter Winds".  The time of year when the wind can really pick up.  Keep an eye on Windfinder.com for weather forecasts.
If you are here for the parties and big events, here are some that have been announced in San Pedro…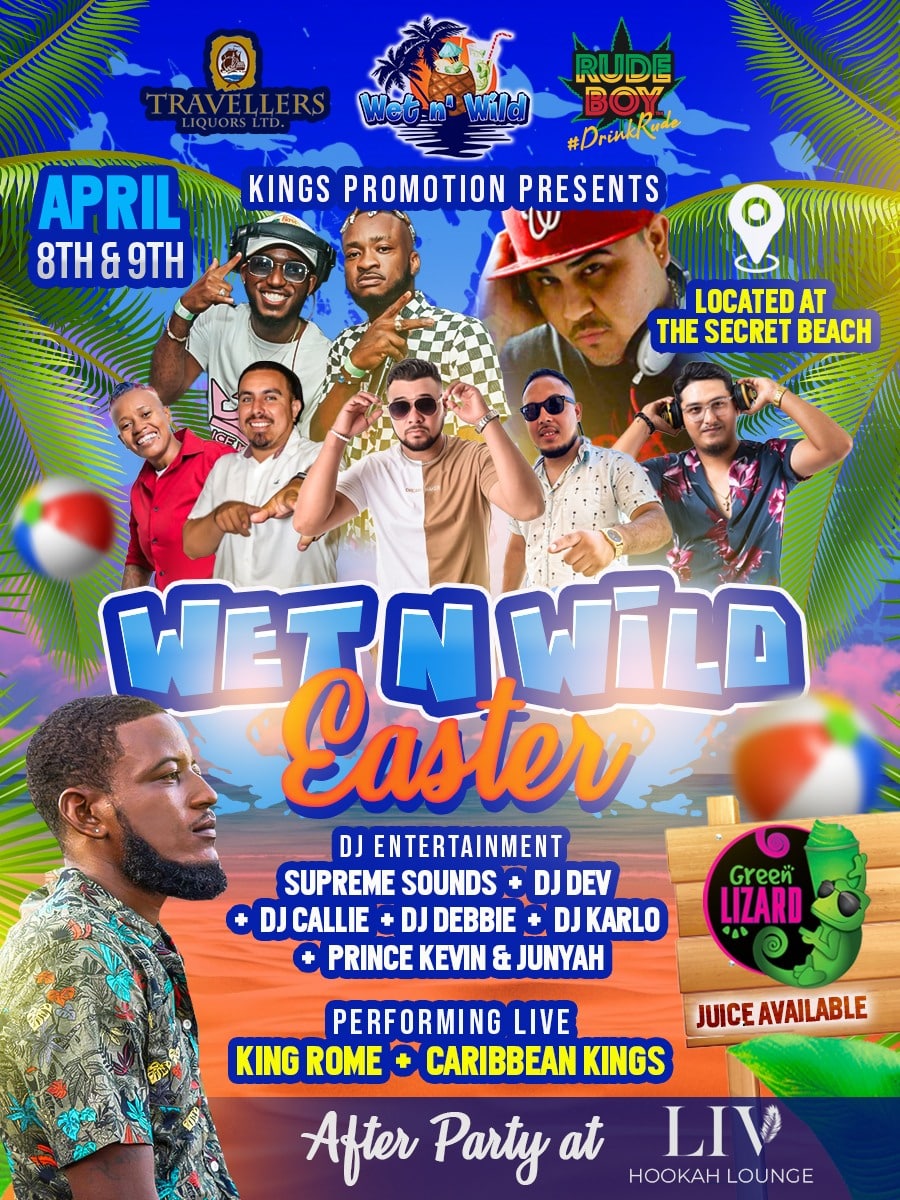 Kites and (watching) watermelon eating contests are two of my favorite things!
I'll add more as I see them…
Have a great Easter week, be safe and remember…don't party TOO hard.  Nobody wants to wake up feeling like this…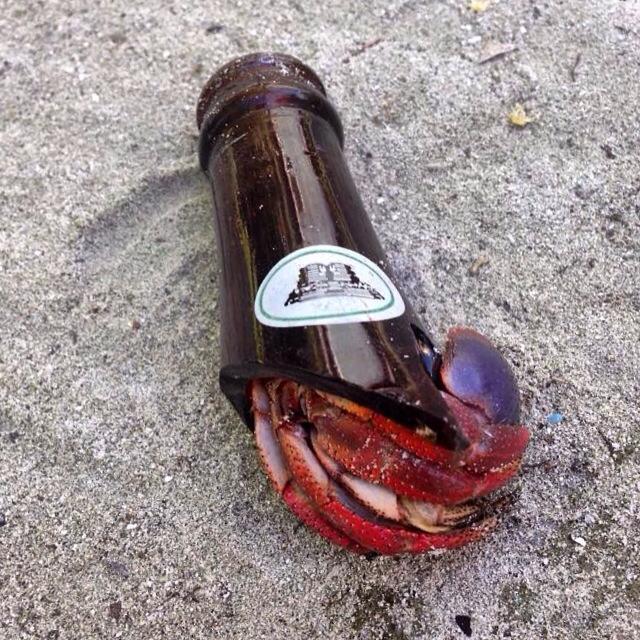 The worst.