Margaritaville Belize Opens: A First Look at the Resort
Whether you are a fan or not, the Margaritaville empire is HUGE – and the fact that Margaritaville Belize just opened this week…it's a big deal.
The first Margaritaville resort opened in Pensacola, Florida in 2010 and it's been an…avalanche since then.  Bringing the "Jimmy Buffet" lifestyle to some expected spots like Lake of the Ozarks, Gatlinburg, TN, and Orlando, FL, and then more surprising sites like Holbox (newly opened), Times Square, NY, and Palm Springs, CA.   And now Ambergris Caye, Belize!
Actually Jimmy is no stranger to Ambergris Caye – he visited the island for over 30 years and was known to play at Ramon's Village!
A press release says that over 20,000,000 customers visited Margaritaville properties in 2019 – casinos, restaurants, and resorts.  That's more people than visit Disney World's Magic Kingdom in a year.  Consider my mind blown.
So…I HAD to drive up to visit the newly opened resort.  With an open mind, ready to embrace the kitsch.
Take a look at Margaritaville Belize – 13 miles north, Ambergris Caye.
The entrance to the restaurant.
Looking out to the dock.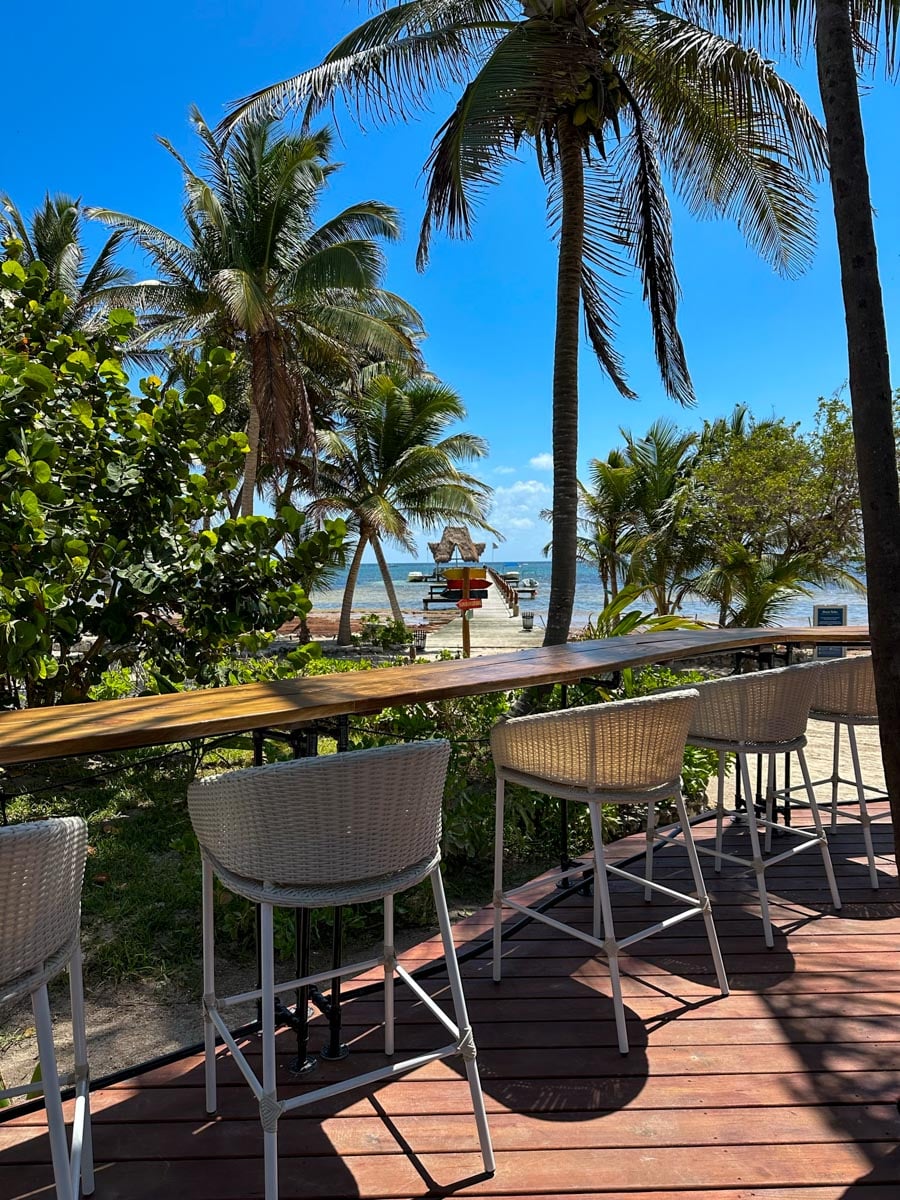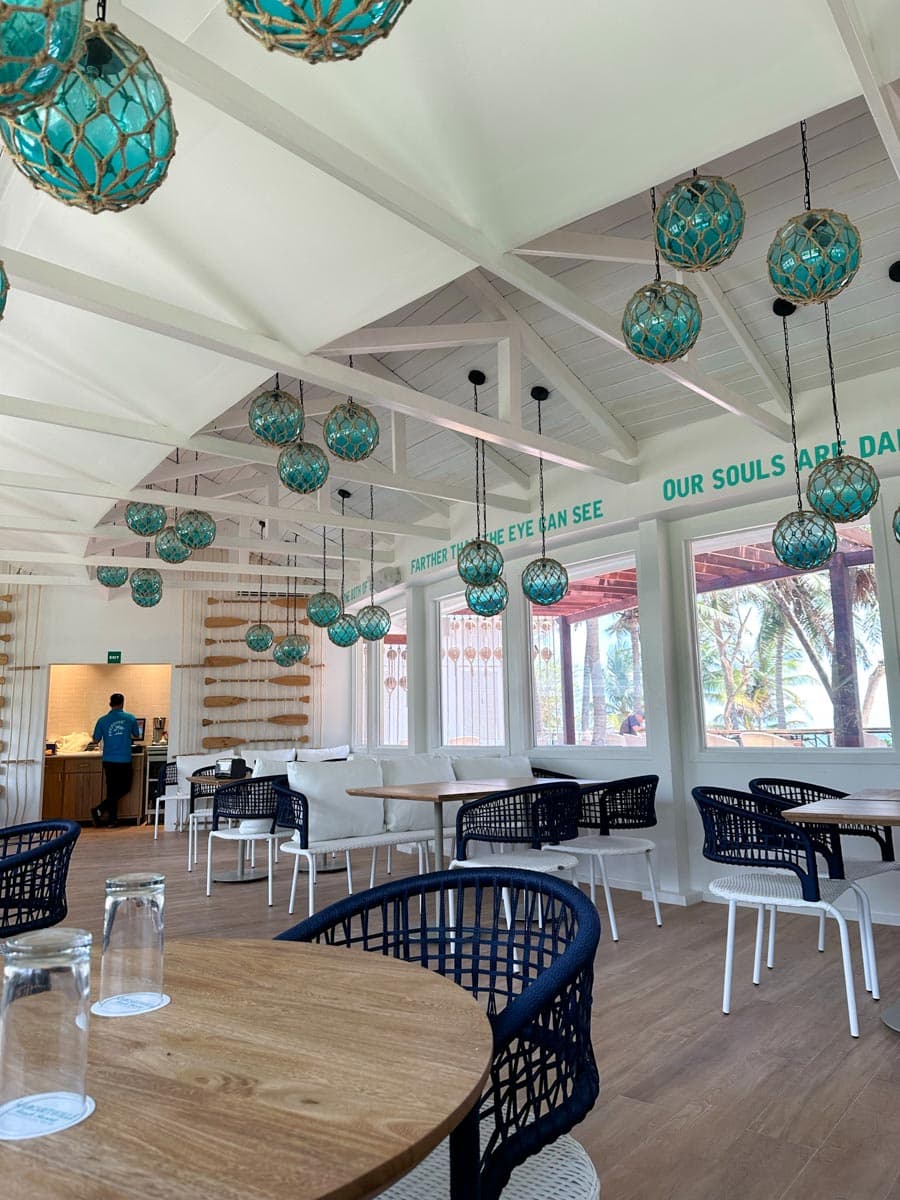 The employees here – some I know from other spots around San Pedro – and some who are new to the island – are INCREDIBLY friendly and welcoming.  And excited to be open.
I took a few pics of the lunch menu – prices in BZD *** When I first published, I ACCIDENTALLY wrote USD.  That is incorrect!
A local beer, for those asking, was listed for $8.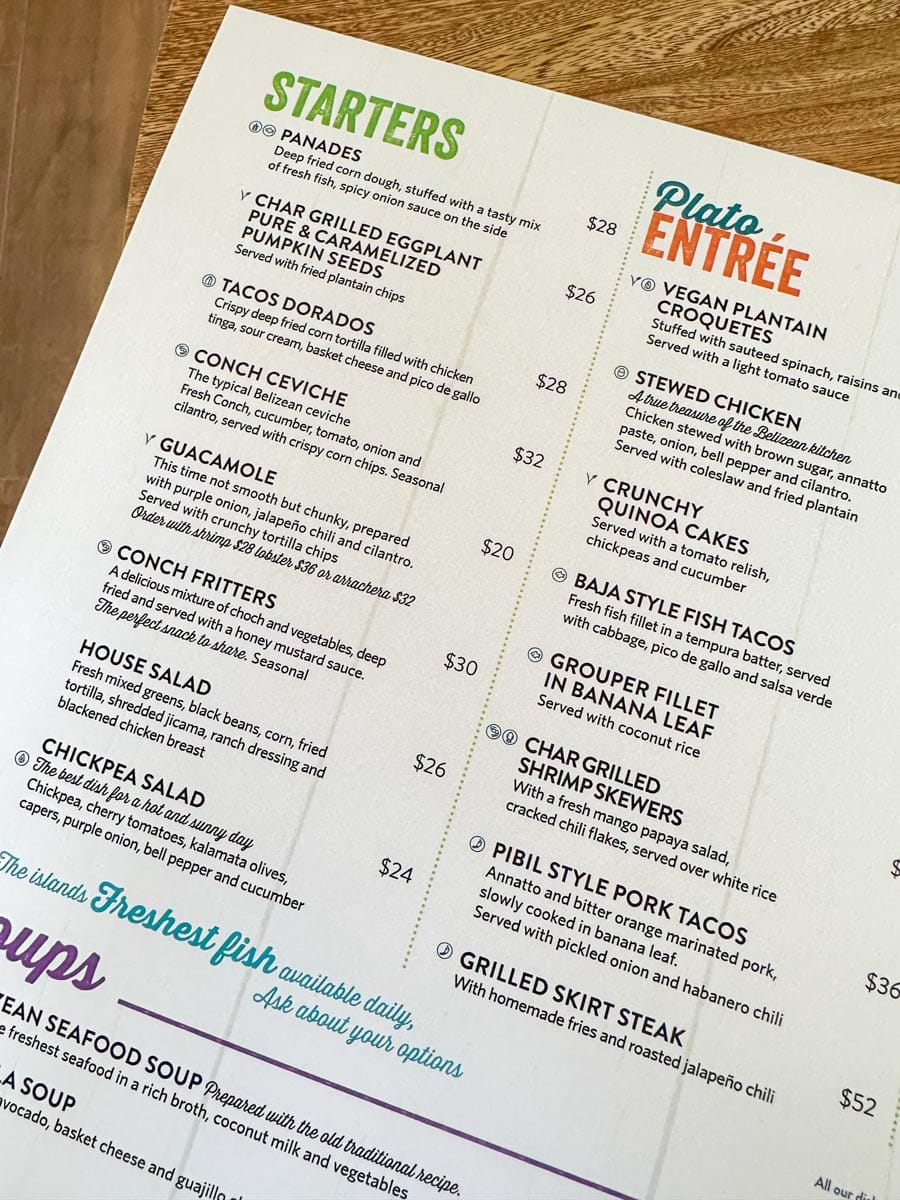 Of course, there is a cheeseburger in paradise.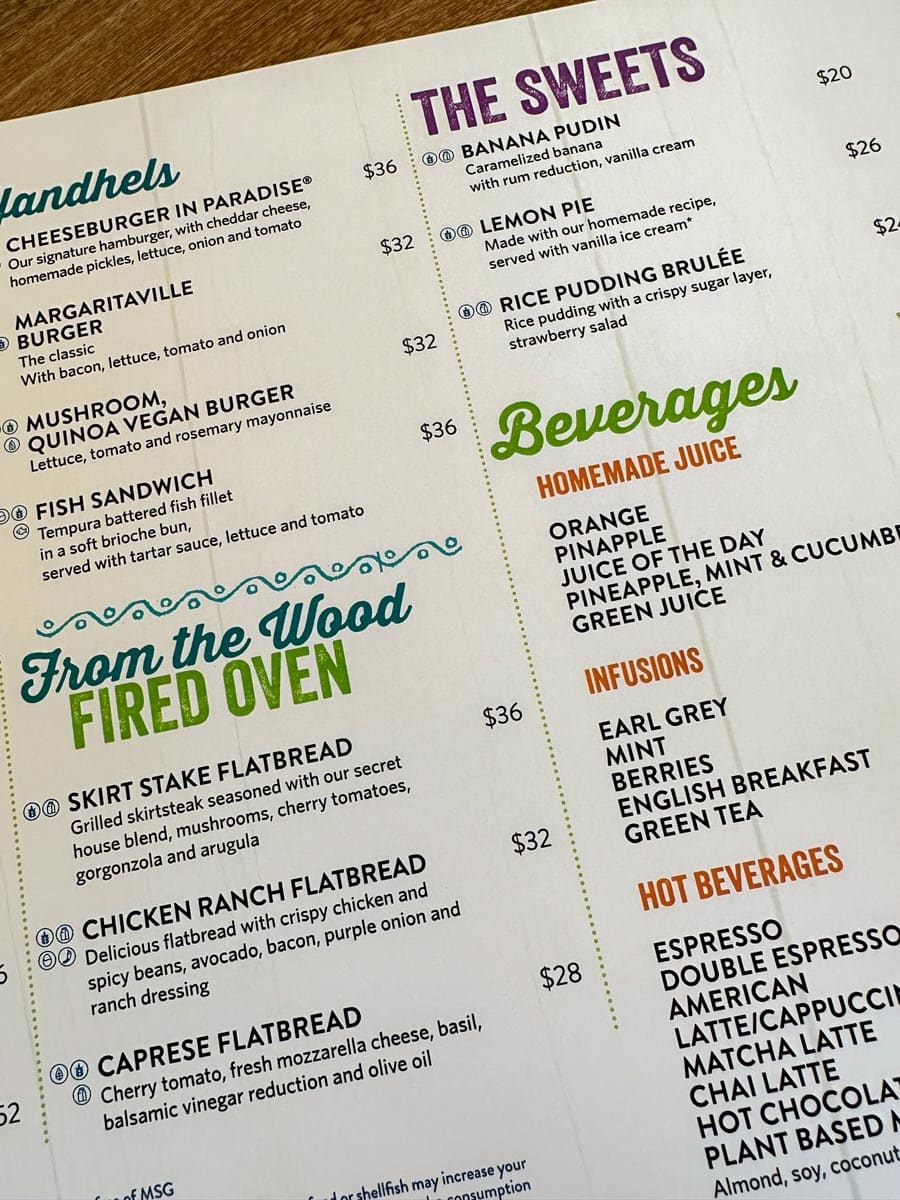 Lovely Carlos.
And now to the lobby.
You know it's going to be there…
The bar and the swim-up bar look really good.
And from the outside – pool #1.
These beds are all over the place and look really good.
The incredibly friendly crew at the Front Desk told me to go check out the spa…and so I did.  Celisse, the spa manager, let me look around and even offered me a cold bottle of water.  Yes please.
Making my way to the back of this ENORMOUS property.
Hooray!  Beach dogs.  They could not be bothered to even lift their heads.  I get it.  It's hot!
A pickleball court.
A bunch of BBQ areas…
And the back pool.
And to the spa.
There are a number of cabanas for treatments and then the reception and a fitness center.
How cute is this wallpaper?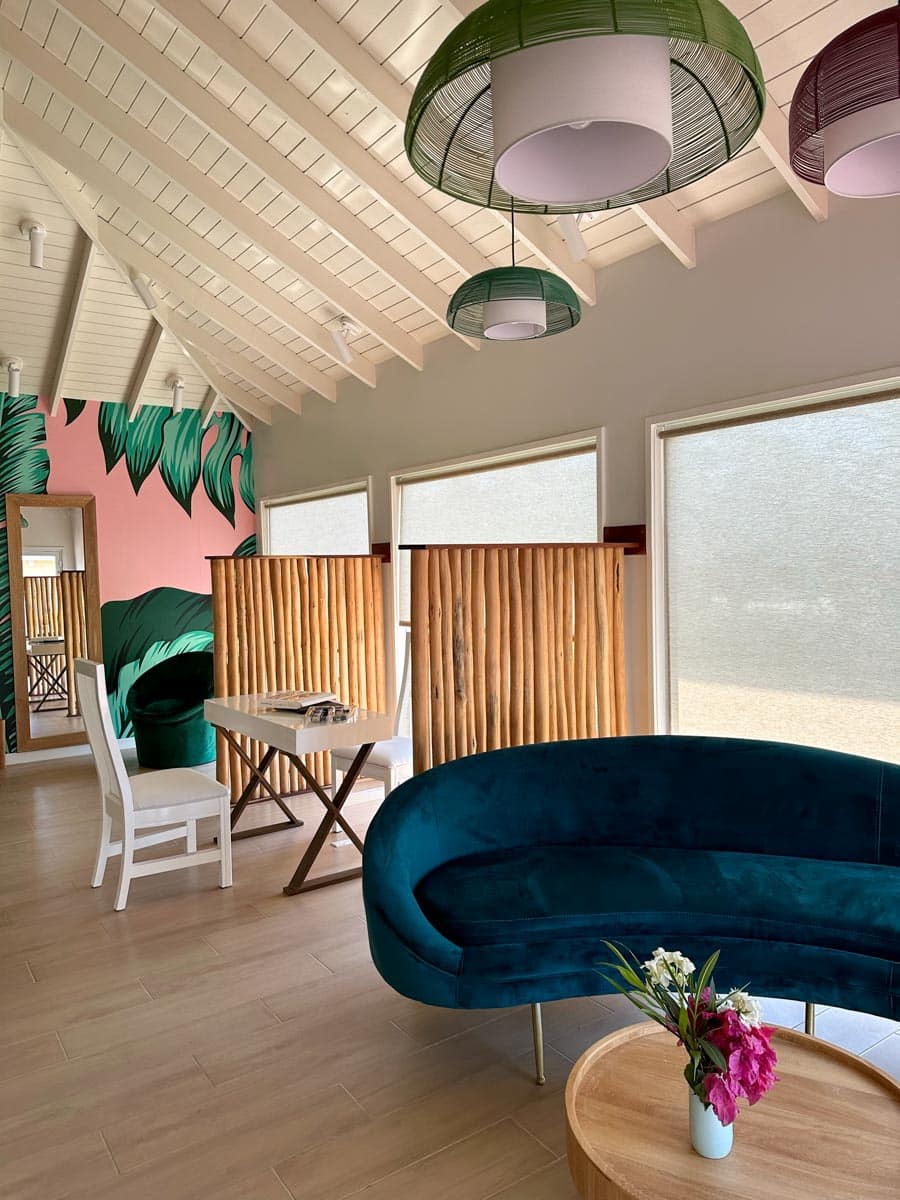 And back out…
There were only a handful of guests out and about and in the pool…but things are just getting going!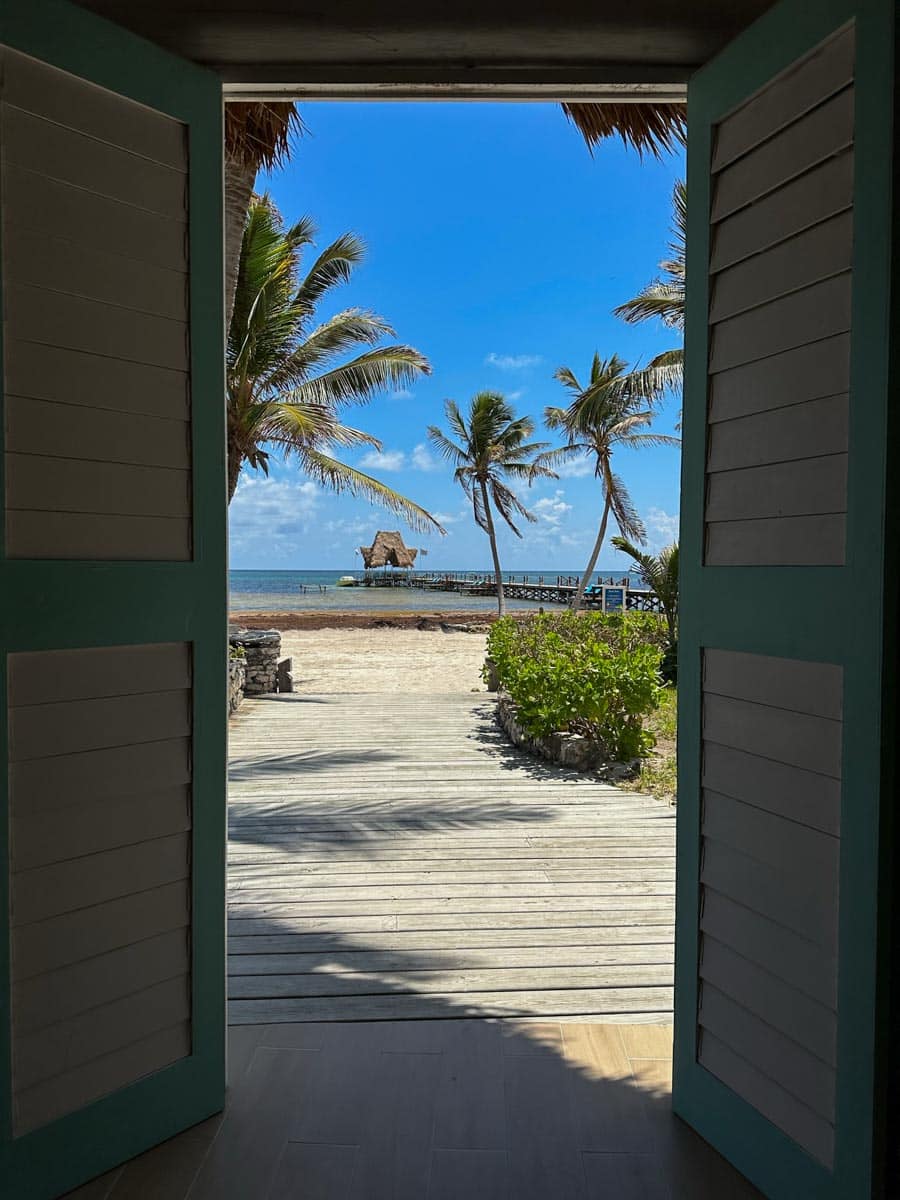 I got in my cart and headed back home.  It was just over 45 minutes to my house – from Margaritaville (at 13 miles north) to house at 8.5 miles north.  And then it would be another 35 minutes to town.  Not a quick easy jaunt – but doable for a visit.  The resort guests will arrive by boat.
You can check them out on their website.  AND…I'll write more about my drive up – and the changes in the area later this week.
Two articles that you might be interested in:
15 Things No One Told You About Living in Belize